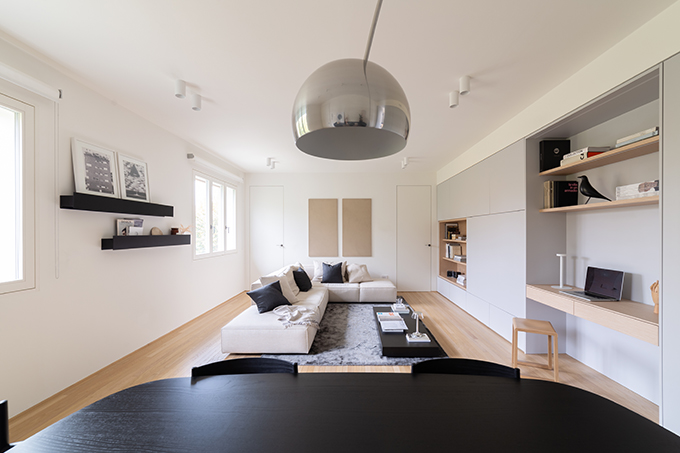 ZDA | Zupelli Design Architecture have recently completed CASA MIA an interior design project of an apartment in the province of Brescia, Italy. Take a look at the complete story after the jump.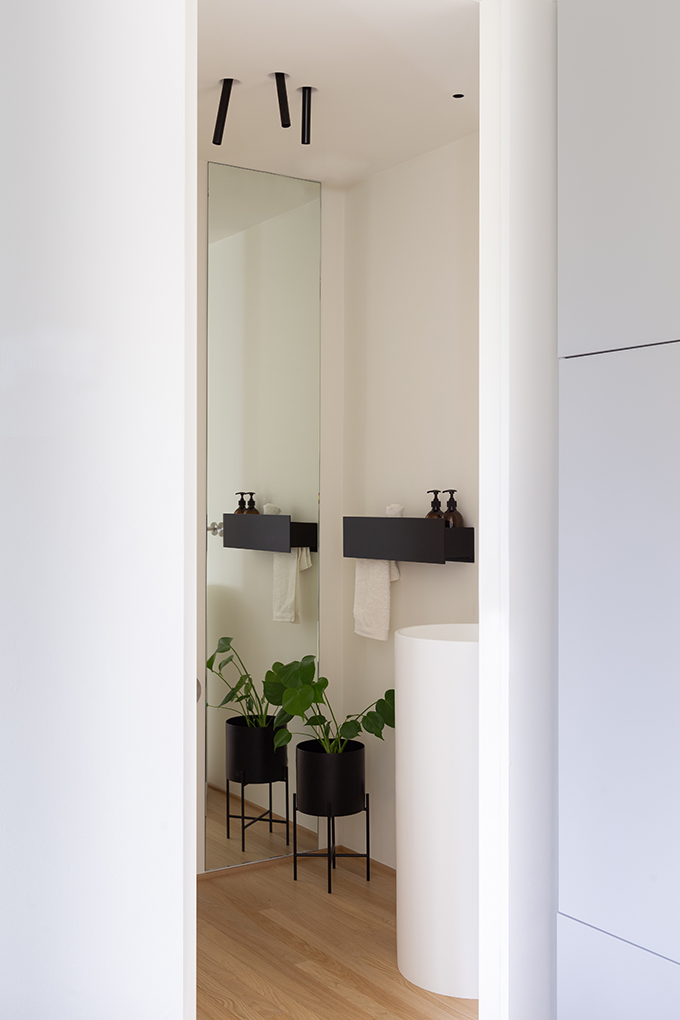 From the architects: The renovation of "Casa Mia" concerns the interior design of an apartment located on the top floor of a 1970s building. The plan has been renovated in a contemporary key and adapted to the needs of the new property.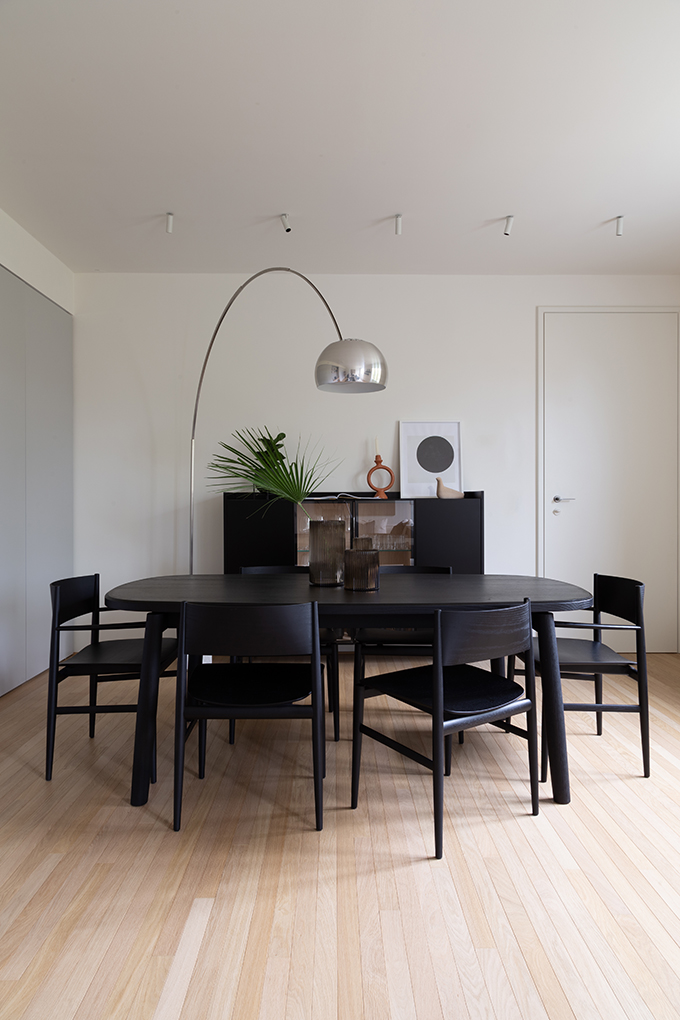 It was decided to enhance the living area – created by the union of two existing rooms – in which a formal dining area and a relaxation area with access to the service bathroom for guests. The room is completed by a continuous equipped wall, which hides the entrance to the kitchen, also custom made and equipped with a snack area. The bedroom is enriched by a boiserie with integrated bedside tables and a corner wardrobe from which you can access the master bathroom. The project has been carefully designed down to the smallest detail, alternating custom-made furniture with iconic design pieces, which give the environment a refined and elegant look.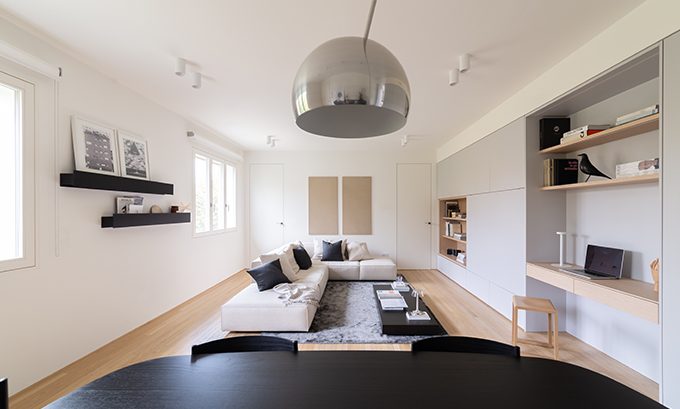 Find more projects by ZDA | ZUPELLI DESIGN ARCHITETTURA: www.zupellidesignarchitettura.com
Images are courtesy of ZDA | ZUPELLI DESIGN ARCHITETTURA