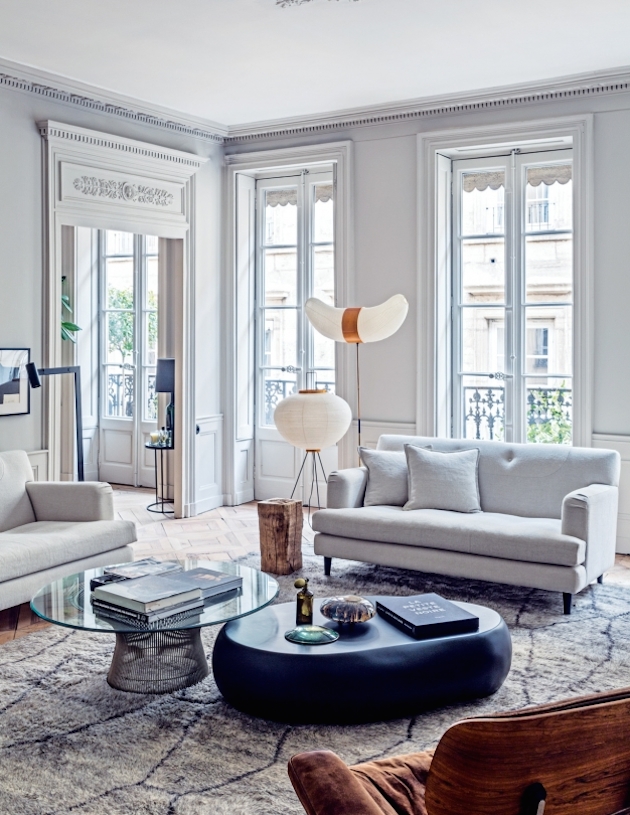 If you have just moved into a new house, it will take some time to settle in and feel like it is "truly" your home. As such, you may be looking for ways to make it feel more like yours. Or perhaps you have not moved just yet and are already thinking of ways to personalise your future house.
Although each person's definition of home can be different—whether that is simply a place to sleep or an area to unwind and be yourself—your house should allow you to feel at ease. The best way to do this is to make your house reflect you and your personality. Here are 5 interior design tips to help you feel more at home.
New coat of paint
One of the easiest and cheapest way to improve the general feel of your house is to simply add a new coat of paint. Maybe your walls look a little bit uninspired—a fresh lick of paint can breathe new life to not only your walls but to the room itself. This is especially true of dull and old white walls.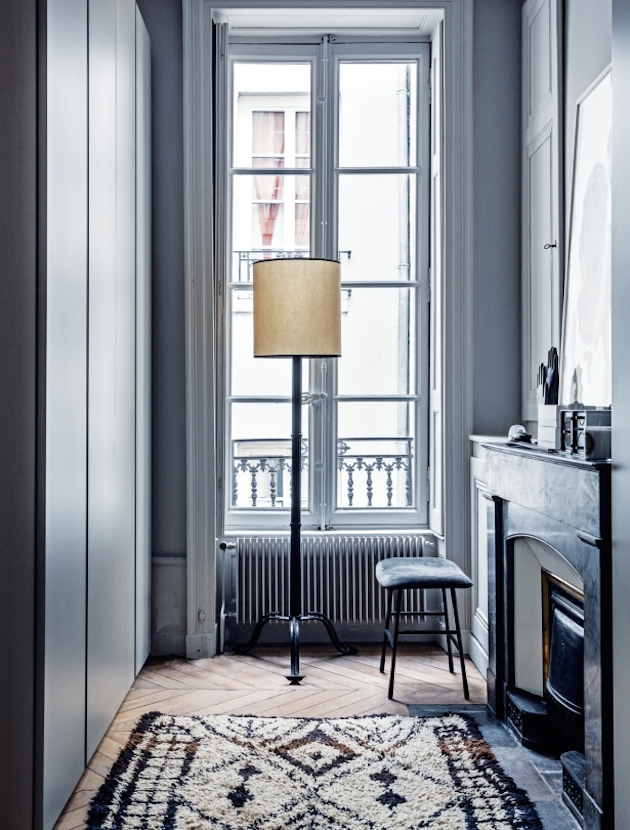 If you want to change the mood of the room, try a new colour. The feeling of the room will depend on your choice of colour. Try light and warm colours to induce a feeling of calm and if you want to convey a sense of energy, a bold, vibrant colour will do the trick. While a bright, vivid colour like green or blue might not work for the whole house, using it for a single room or as part of a feature wall can really make a statement.
Hang paintings, pictures, prints, or art
Of all the things to improve your home, hanging your paintings, pictures, or art is one of the easiest and most personal. Instead of having a family photo out of sight on a shelf or side table, hang it up on the wall to bring about good memories. Why not go one step further and blow up a portrait as a statement piece on your wall?
Pick prints or art that reflect your interests; choose your favourite artist or photographer and select a piece that you love. If you are a keen photographer or artist yourself, try using your own work! This is a great opportunity for a small, personal DIY project to display your work.
Get rid of clutter
If you have too much stuff taking up space in your room, blocking easy access to things you actually need, or keeping your closets untidy, then you and your home will not be in an optimal state. Clutter causes stimulus overload and increases stress, which in turn affects both your physical and mental health.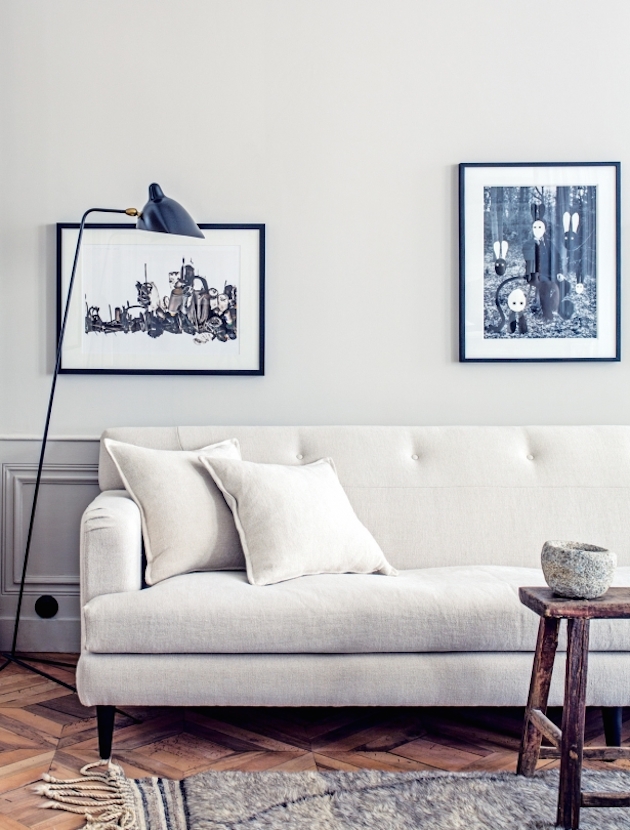 It's important to remember that clutter affects your diet, lowers your energy levels, and creates an unhygienic home. It is also costing you money; just look at the pile of mail and paperwork sitting on your counter or desk. On the other hand, decluttering fosters a healthy home environment, allowing you to properly relax. Not only will proper organisation bring about health benefits, it also has economic advantages as well—you can sell items you no longer need or save money if you are looking to move house.
DIY projects
One great way to personalise your house is to make your own additions. Building furniture or completing projects with your own blood and sweat is extremely gratifying and will make you really appreciate the craftsmanship and difficulty involved in creating items. Also, DIY is usually cheaper than hiring the services of a handyman or purchasing new furniture. Upcycling and repairing items yourself are fantastic ways to save money!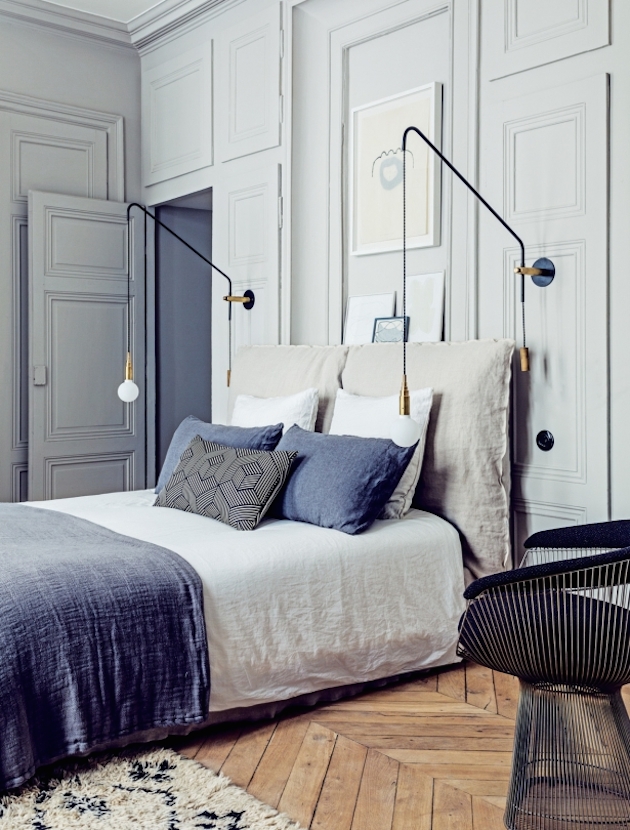 With furniture, decorations, or house improvement projects that you have completed with your own two hands, you can really instill your personality into your home. With a tight budget, DIY grants you complete control and freedom in choosing creative ways to decorate your own home.
Introduce light
Finally, sometimes all your house really needs is a little more light. If a particular room suffers from a lack of light, it can evoke negative feelings, while a brightly lit home provides energy and productivity. One way to incorporate more light into your home is to have appropriate window treatments that maximise light while maintaining energy efficiency. Another great trick is to hang up mirrors in strategic locations. Even just one or two mirrors can make a room feel significantly brighter.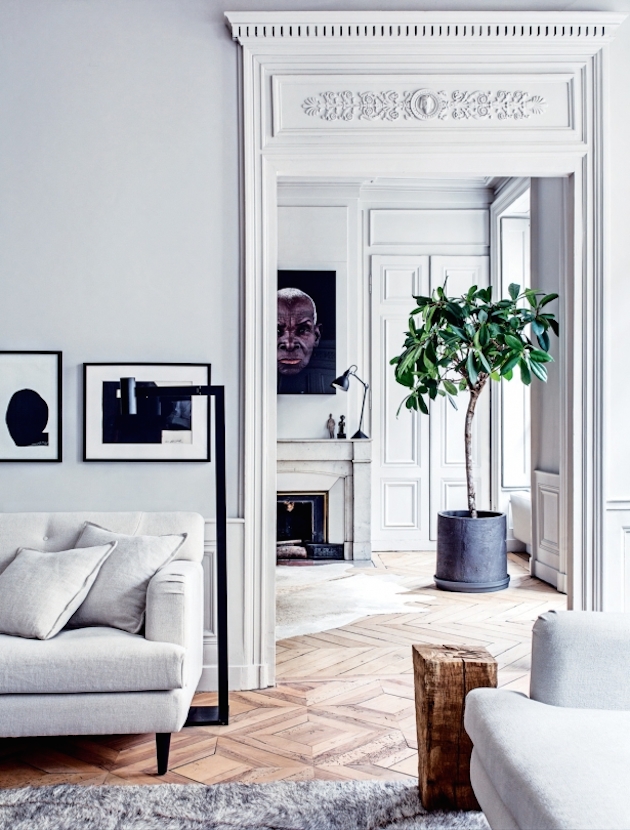 You can also combine this tip with the DIY aspect and tear down a wall or create a few openings between rooms to really open up the space. If you are not keen on such a dramatic change, a few properly located lamps will do wonders. Take a look at new and creative lighting ideas for inspiration to make the room more visually interesting!
All images from Modern French apartment in a 19th century Shell