Circle Line Interiors designed this cozy light filled apartment in Scandinavian style. Take a look at the complete story after the jump.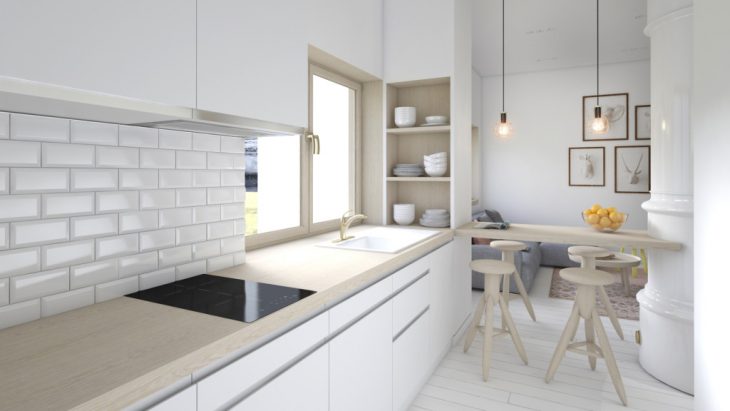 Concept of this apartment is based on a typical plan of Khruschiovka with 2 rooms. We picked small scale apartment to show that even such a tiny place we can turn into an interesting and unique space.
The main goal was to achieve light, airy and cozy home one would feel comfortable to stay alone in or to invite a bunch of friends over.
Because of the restricted amount of space we used every given centimeter. For example, in the bedroom we used space in front of the window and turned it into a heated seat and in the living room/entrance, we hid huge wardrobe.