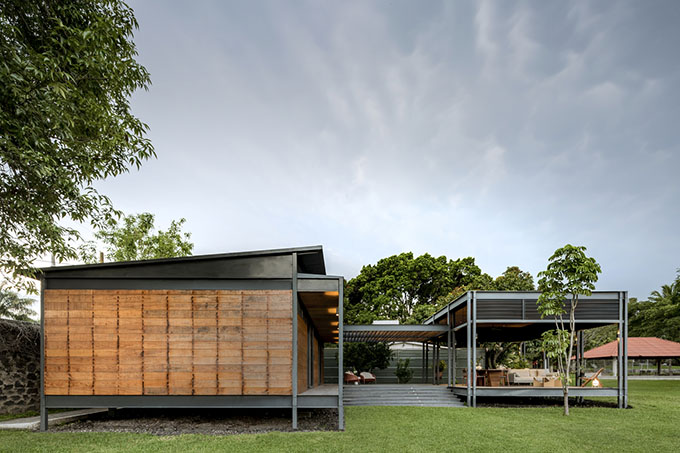 SOA Soler Orozco Arquitectos designed this stunning 160 m2 private residence located in Mexico, in 2015. Take a look at the complete story after the jump.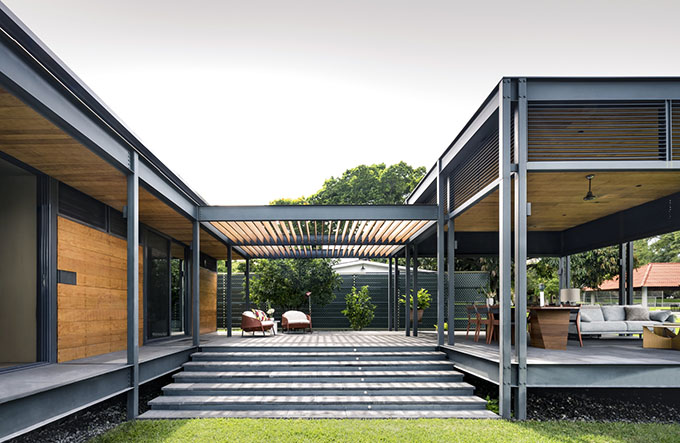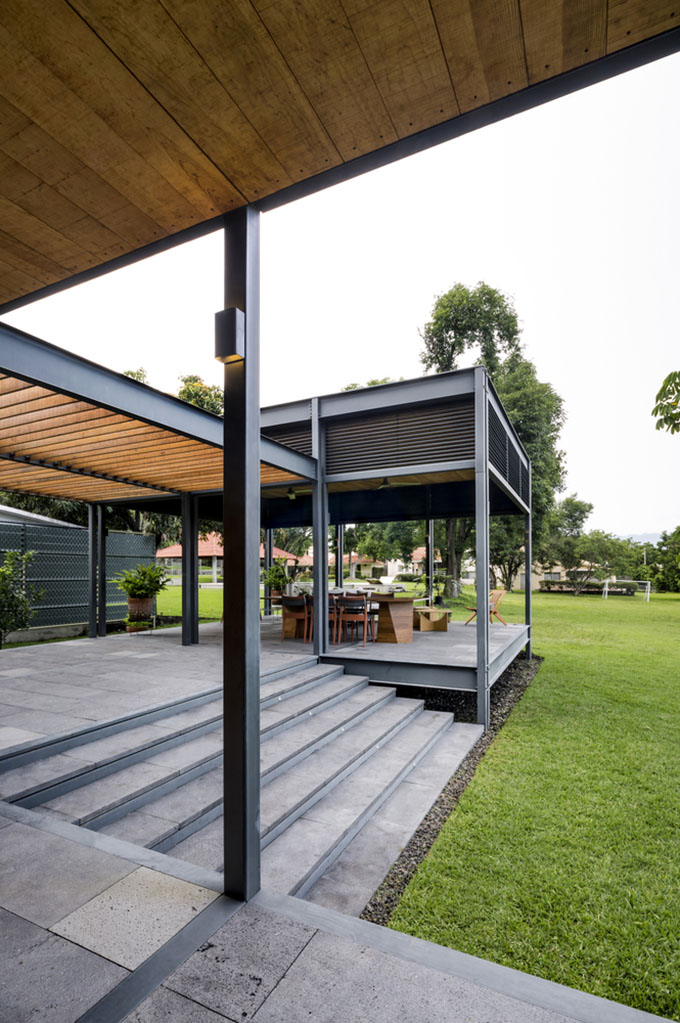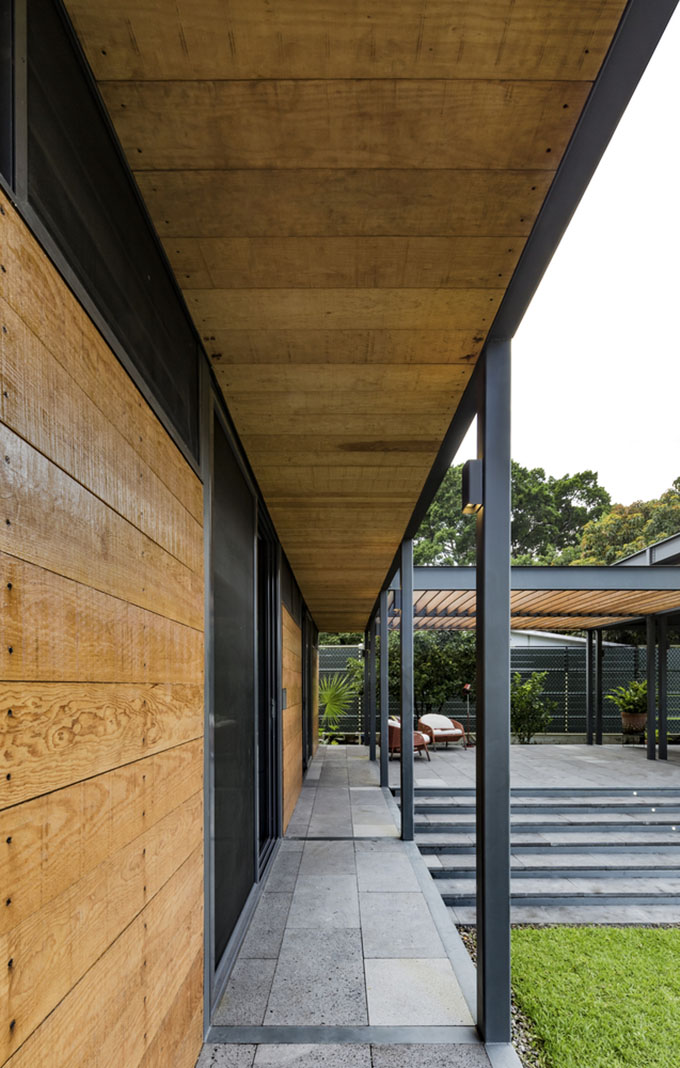 From the architects: Due to the client's need to minimize the construction time on site of an annex for his rest home, we project it as a prefabricated element. It includes a two-bedroom program with two full bathrooms and a common terrace space. An important condition for the design are the dimensions allowed for the transport on the road of the pieces that will make up the house. For this, we plan modules up to 7.20 x 2.40 m. Standard dimensions of a transport platform and that also optimize the use of metal profiles with which the structure and the frames of the house will be manufactured.
The structure was manufactured in a workshop, where was assemble the light covers, electrical, plumbing installations and the finishing of floors, walls and ceilings in the bathrooms. Upon arrival at the site, where the foundation was prepared to receive the structure, the modules were assembled and placed in the chancel, exterior stone was installed, the bathroom furniture, luminaires and accessories. Finally they finished placing and detailing finishes.
Photography by Cesar Béjar
Find more projects by SOA Soler Orozco Arquitectos: soa.mx