ACPV – Antonio Citterio and Patricia Viel designed the new Fastweb Headquarters located between Corso Lodi and Via Ripamonti, close to the Fondazione Prada in Milan, Italy. The building forms part of the ambitious Symbiosis project, a new business district characterized by majestic buildings constructed with a strong focus on ecological sustainability. Symbiosis embodies a revolutionary and impressive renovation project over an area of 100,000 m2. Take a look at the complete story after the jump.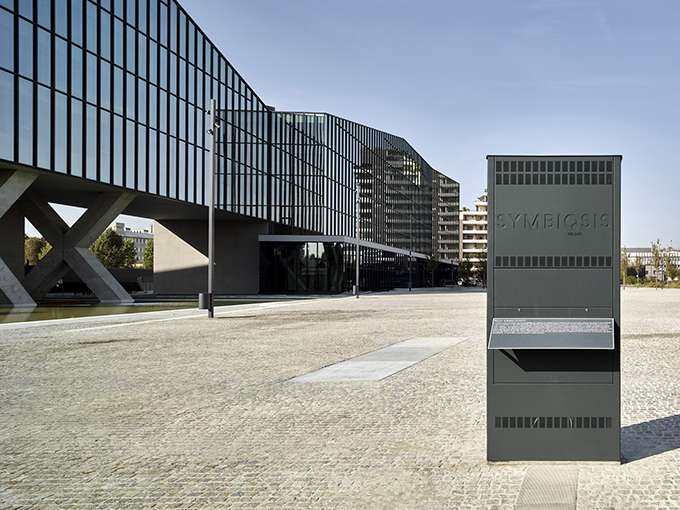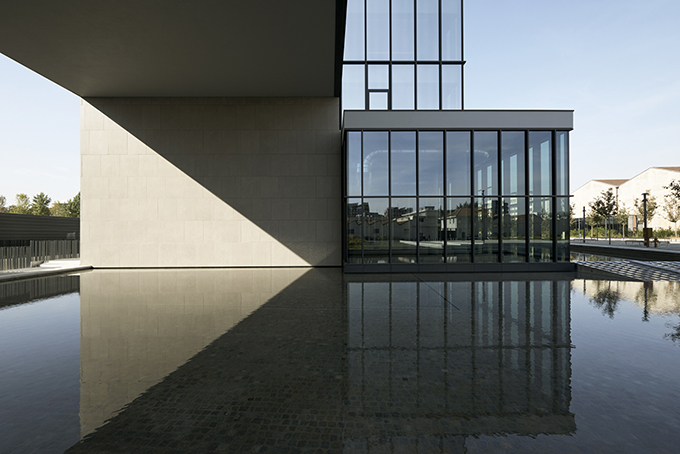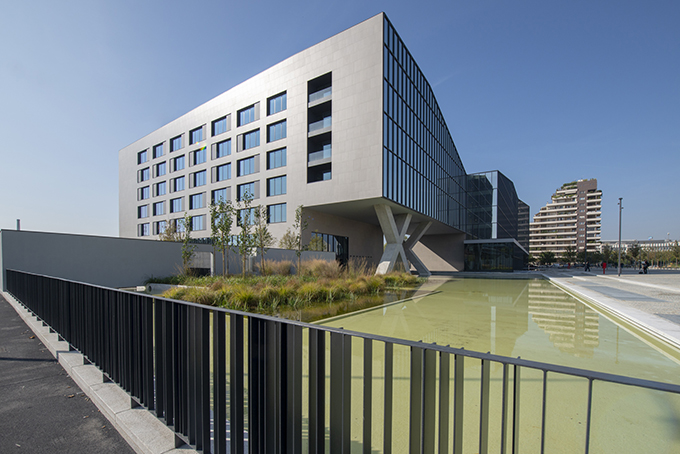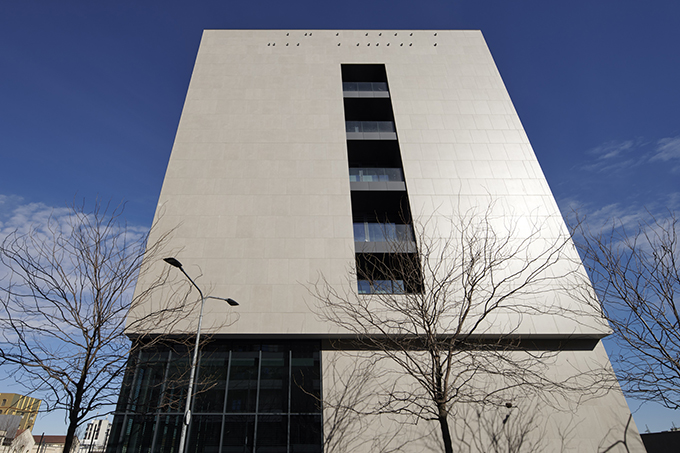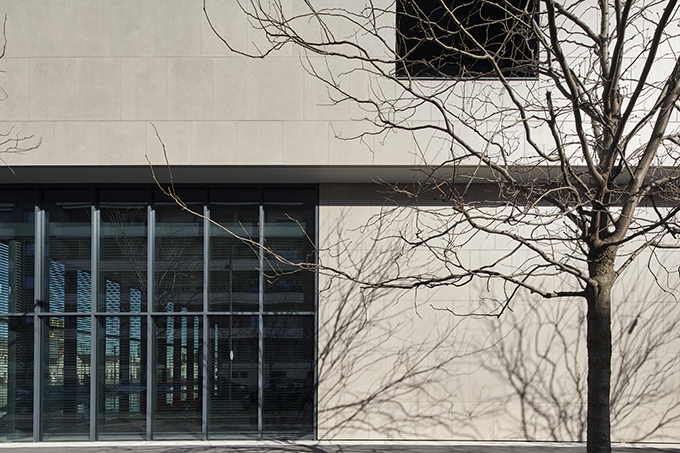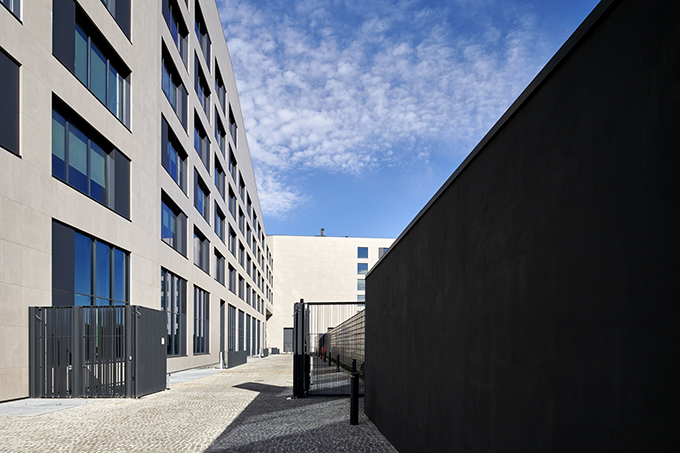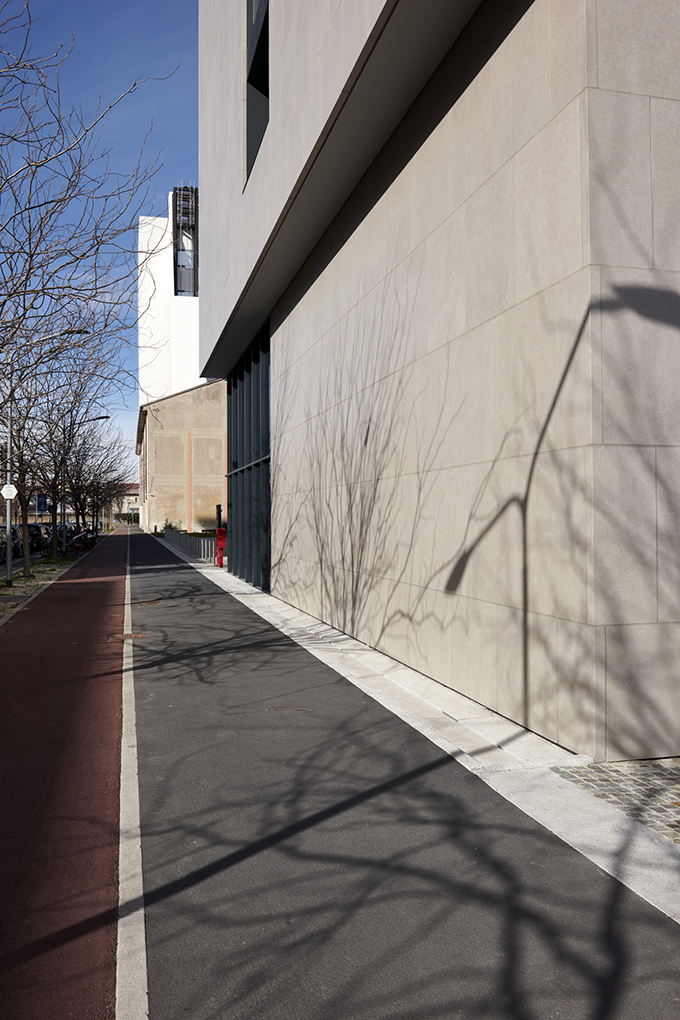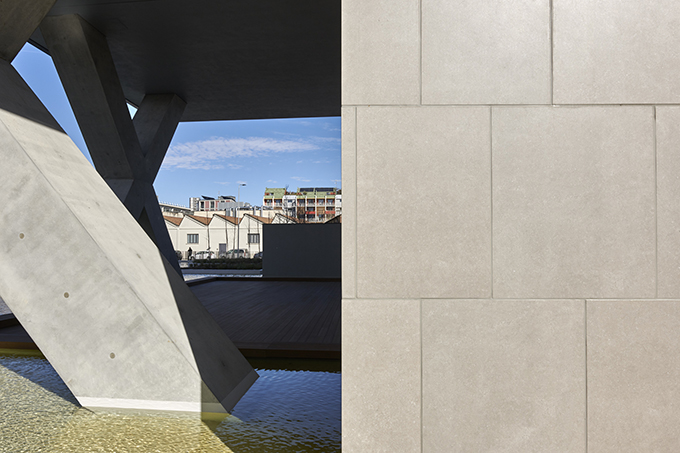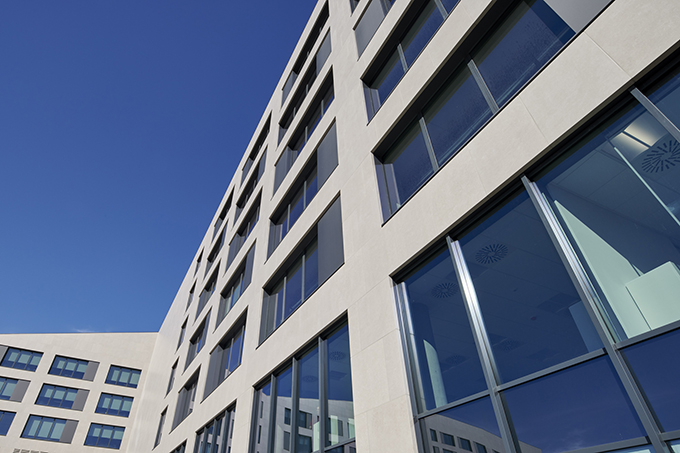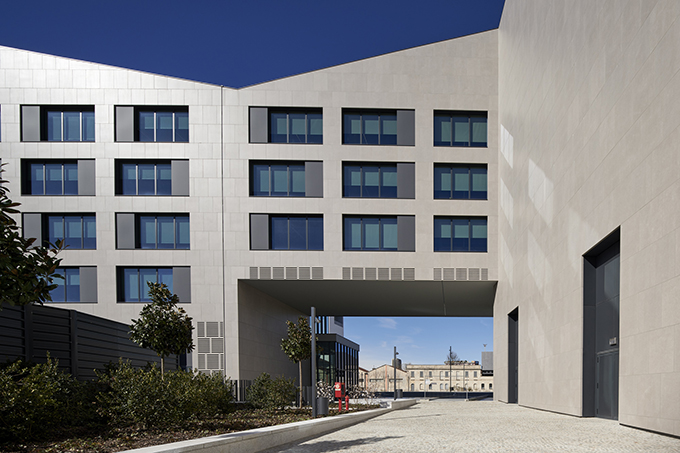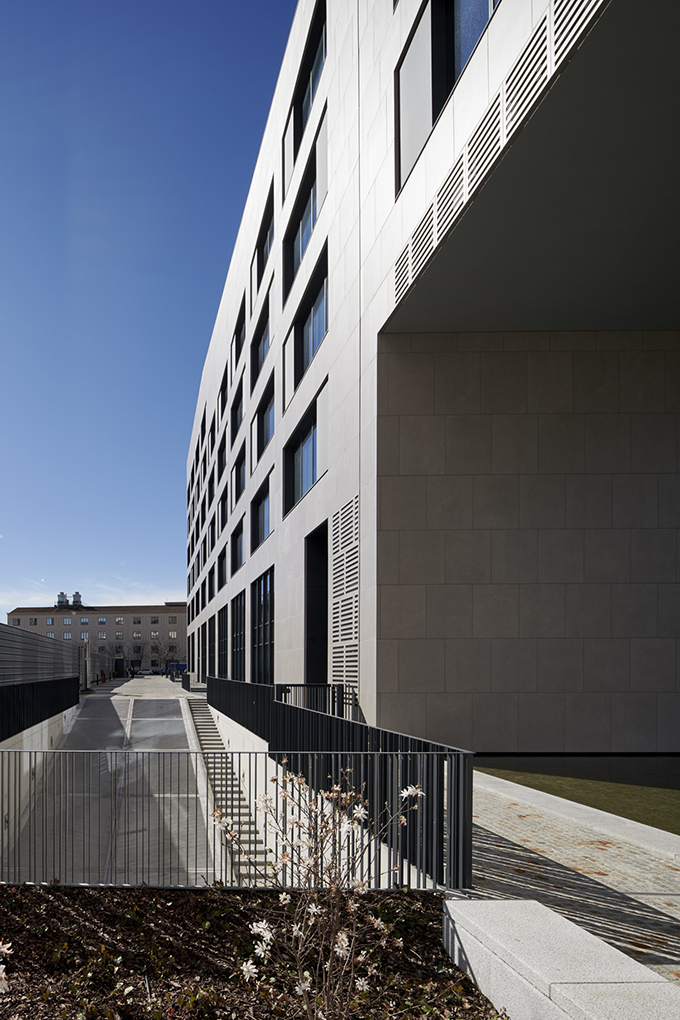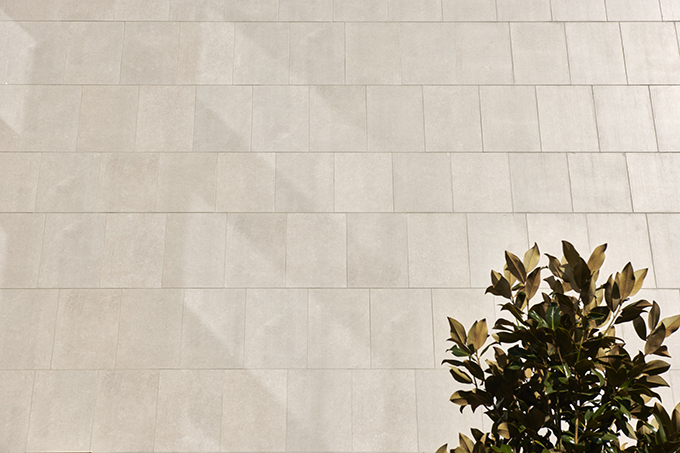 The masterplan re-imagines a fragment of Milan and gives the city and its inhabitants a public space with great livability and outstanding qualities. Beyond its architectural details, the urban project's nature is expressed in the fluid, continuous and highly integrated elements of its buildings and public spaces. Like other buildings in the business district, the Fastweb project strengthens the links between work and city, between the role of a large company and the energy that its community can bring to the environment.
Cotto d'Este surfaces were chosen to cover the external façades of the new Fastweb Headquarters, specifically 3.5mm-thick Argerot from the Cluny Kerlite3Plus collection. The Cluny collection features the intensely mineral surface typical of Burgundy stone. Matt and tactile to the touch, the Cluny Argerot surface has a slight coating effect that makes it soft and captivating.
The Kerlite 3plus slabs are characterized by a reinforcement with fibreglass on the back, combining their extreme lightness, large format and ultra-thin design with incredible resistance, making them ideal for ambitious architectural projects.
The collaboration with the Citterio-Viel firm – which has overseen other prestigious projects including the construction of Doha airport in 2015 – confirms once again Cotto d'Este's ability to provide solutions dedicated to architecture, thanks to a high-quality, technologically and aesthetically advanced product and to a range of formats and thicknesses that guarantee a unique choice.
The Symbiosis project's focus on environmental sustainability is another of Kerlite's advantages. Indeed, thanks to its reduced use of raw materials, lower consumption of water and energy and lower CO2 emissions, Kerlite is a ceramic solution with a low environmental impact.
Photography by Leo Torri
Find more projects by ACPV: citterio-viel.com and discover more about Cotto d'Este: www.cottodeste.us