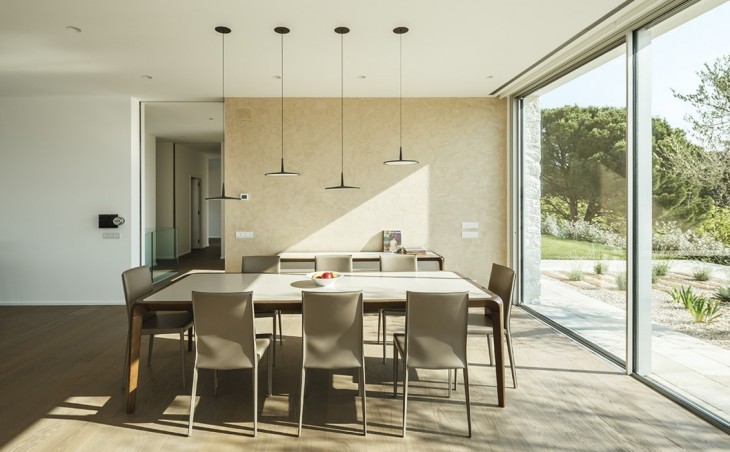 Contemporary domestic design has transcended into the perfect combination of functionality and comfort, with home owners able to select pieces that will effortlessly modernise their homes. As an ardent lover of interior design I have witnessed a revolution in the way in which technology is used in the home, and the results are stunning. If you are taking steps to modernise your house or apartment, I have discovered some amazing pieces that will give you the contemporary feel you desire.
The Connected Home
Being able to control devices and certain aspects of your home through remote devices is an essential part of modern living for many people, and designers have definitely come to the fore to deliver this need. One such device, which allows you to manage all your home-connected components in one place, is the Samsung SmartThings. This allows you to connect several devices to the one hub, controlling it from the one device rather than several. As well as working with Samsung's own range of relevant devices, it is also compatible with many other devices meaning you don't have to purchase exclusive technology to take advantage of the hub's convenience.
Read more after the jump: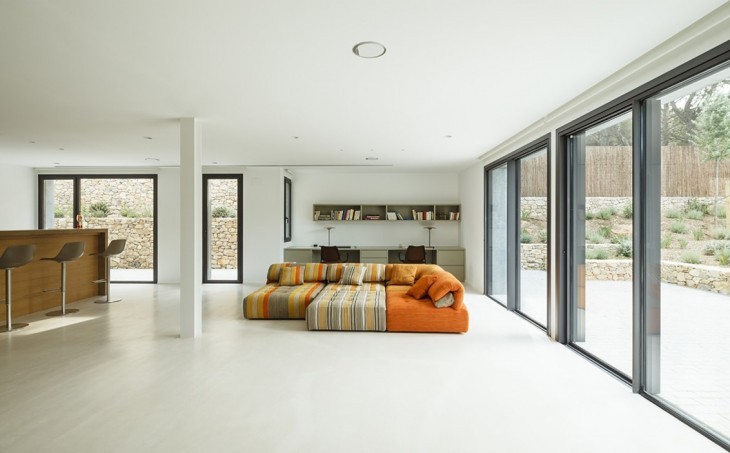 Put it to Bed
Sometimes the best ideas are the simplest, and this is certainly true when it comes to the convenience of being able to watch television and films from the comfort of your own bed. Of course, people have been doing this for years, but what if there was a way in which you could safely store your television while it wasn't in use, rather than it taking up valuable room? The answer quite simple when you think about it: a TV bed. To be honest, before it was suggested to me, I'd never thought about one of these before, but as is the case with many great ideas, now I know about it, I cant believe I hadn't. Companies like Bedstar stock some beautifully designed TV beds, which will certainly add a modern aspect to your revamped bedroom.
Singing in the Rain….Almost
Forget the bathroom radio, the Bluetooth shower head is about to change your mornings forever. The speaker is placed into the shower head and held in place via a magnet, making it simple to remove when it needs to be recharged, and all you have to do to enjoy music during your shower is to connect the device to your mobile or tablet and stream your favourite tracks. What an enjoyable way to begin the day.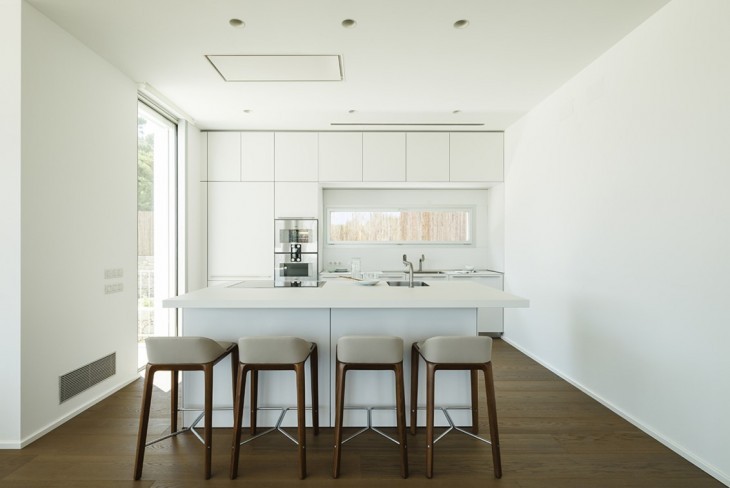 Home Security
One of the most useful progressions in home technology is the advancement in domestic security. Gone are the days when an alarm would suffice; now home owners can enjoy 24 hour surveillance with the assistance of a 180 degree camera connected to your smart device via an app. The style conscious may wish to opt for the Piper Classic Camera which is small and sleek, and is just the right side of obvious to ensure potential home invaders think twice before entering your home.
All images from Thomsen House by Guim Costa Architect