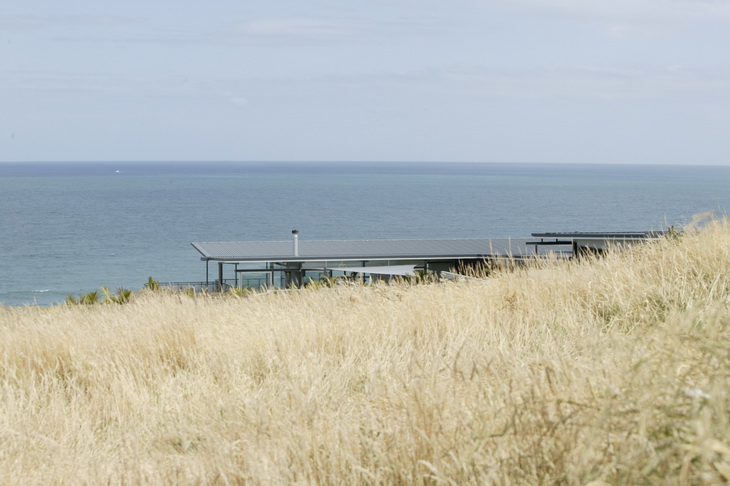 Okitu house project in Gisborne, New Zealand is work of Bossley Architects' studio taking advantage of the great outdoors surrounding the splendid location. Bossley Architects share with us their design and now we are sharing it with you. Enjoy.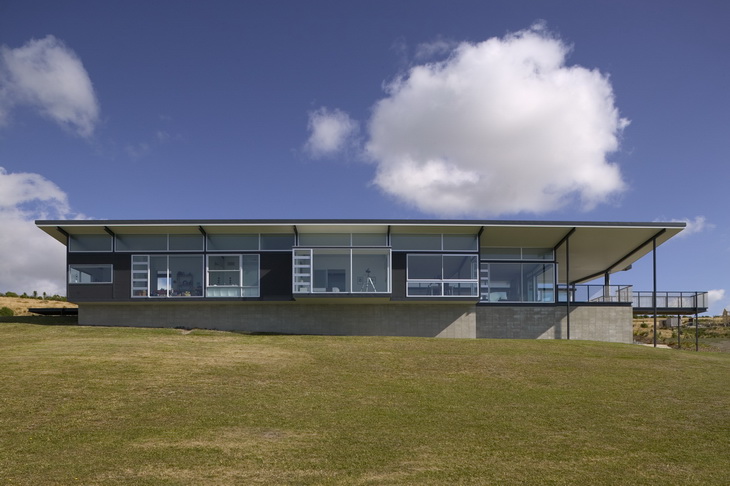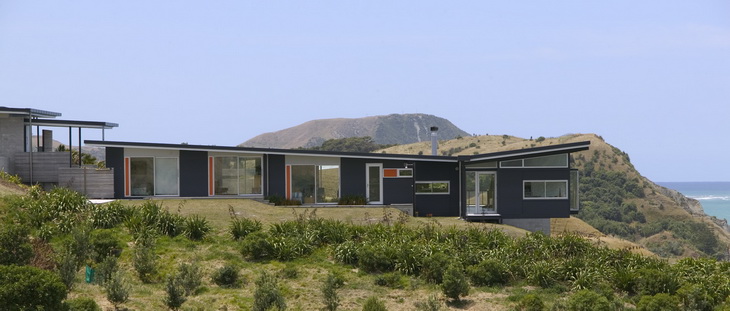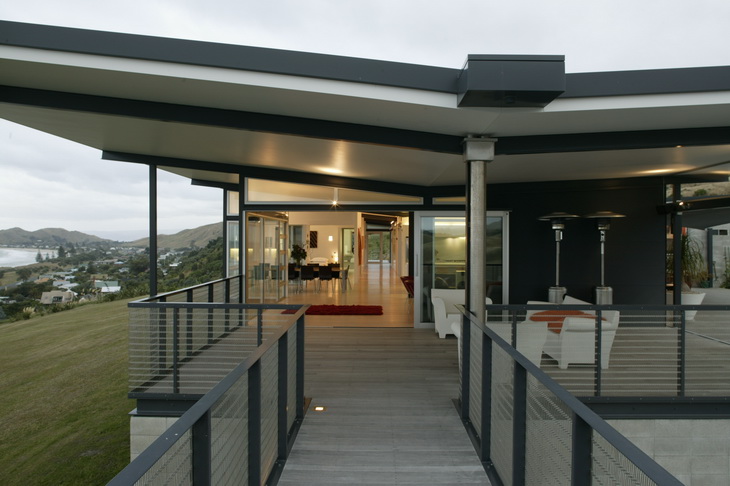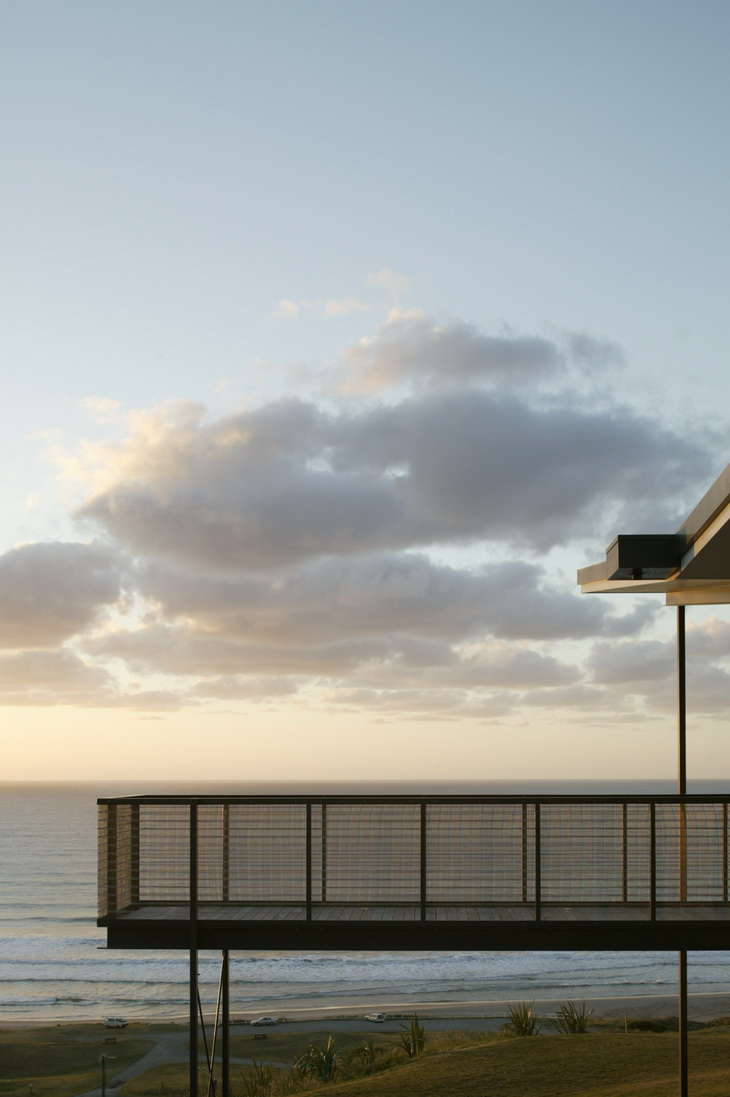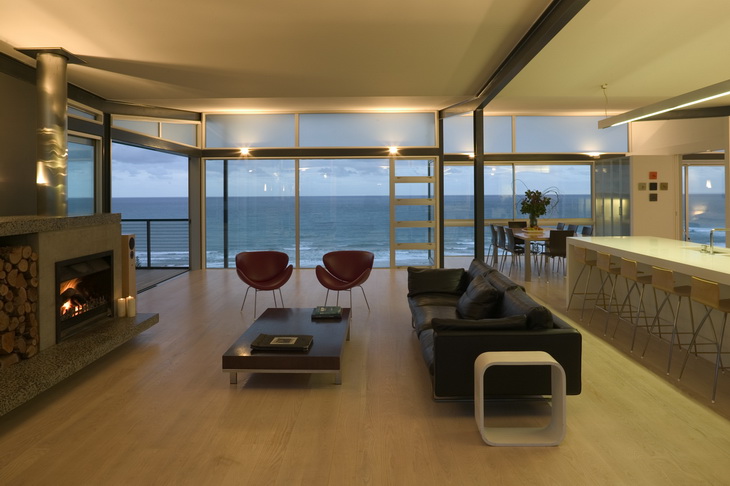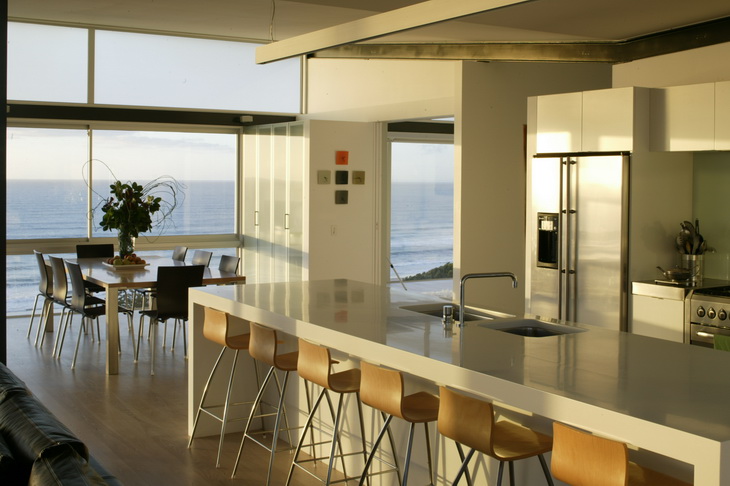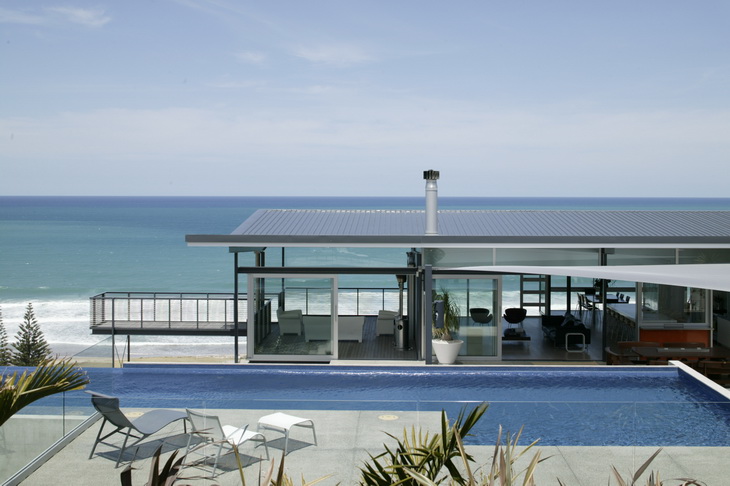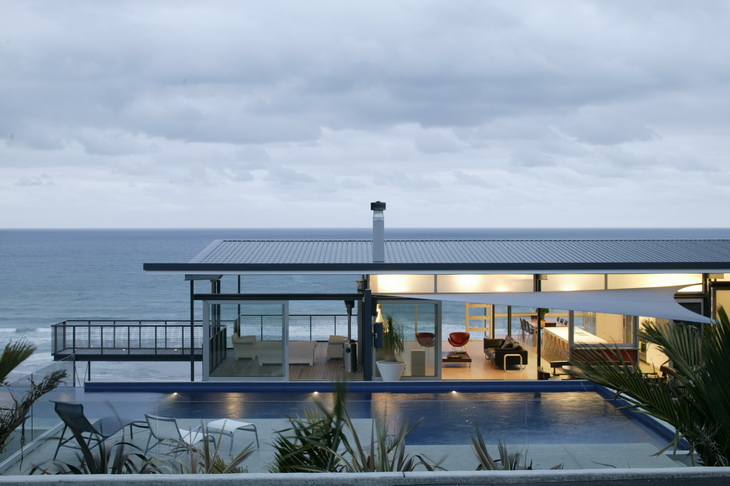 From the Architects:
Located on a hillside just north of Gisborne, this house has spectacular views from Poverty Bay right around to Tatapouri Point. The land is almost naked in its clarity, with powerful folds rolling along the coastline into the distance and dropping steeply to the sea. Long grasses give the surface a sheen which accentuates the forms, enlivened by the wind. The site is as beautiful as it can be harsh, with days of gentle breezes contrasted with gale-force conditions. Ribbon development of housing runs along the road at the base of the hill, and slowly the hill itself is being occupied.
The need to comply with restrictive height limits and provide shelter from high winds were initial generators which led us to a T-shaped plan, stepping down the hill. The house clings to the ground in a series of platforms. The roof follows the stepping floors until it reaches the ridge where the land drops away even more steeply, at which point it flicks up, opening out towards the sea. This emphasises the sense of being on the edge and the openness of the space beyond. It becomes a grandstand for viewing the weather, the drama of the land rolling away either side and the constant shifts of the sea below.
The clients desired a house that could accommodate an extended family and also feel comfortable if just the two of them were home. The lower wing, running along the hillside, contains the main living areas, parents' bedroom, and office. Perpendicular to this, stepping up the hill, are the children's bedrooms and living room. Nestled into the western quadrant created by the T is a sheltered outdoor area protected from the prevailing winds but still very much connected to the view through the transparent living wing. The pool slips beyond the front wing to allow swimmers an oblique view of the sea and horizon.
While the movement of the house is down the hill towards the sea, the axis of the living areas, parallel to the contours, is accentuated by the valley in the roof and by the catwalks which extend the passageway well beyond the house. From inside, these carry the eye along the coastline, heightening the power of the land and the drama of the cliff-top site.
In contrast to the golden browns of the landscape, the house is charcoal, with flashes of orange. Internally, colours are minimal to ensure that connection with the exterior landscape is the primary experience, and to allow the natural light to animate the quality of the predominantly white spaces.
Project: Okitu House
Designed by Bossley Architects
Location: Gisborne, New Zealand
Website: www.bossleyarchitects.co.nz