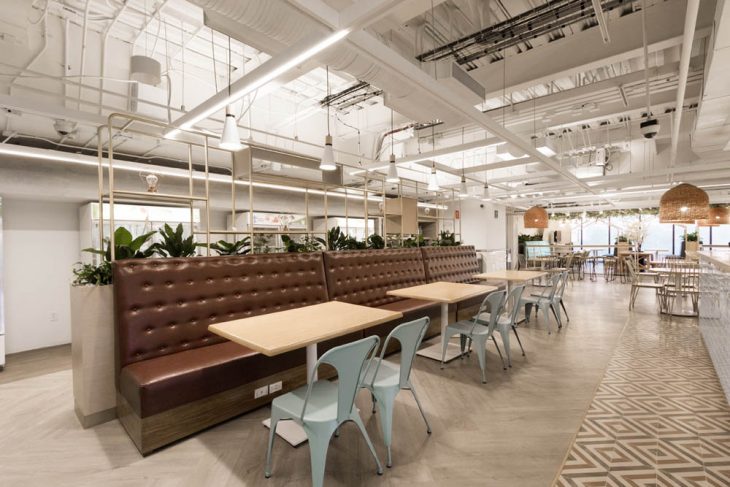 spAce architecture office recently completed this stunning dining room for Grupo Financiero MONEX in Mexico City. The new spaces features architectural elements that immediately transport the users to a place that is very different from a traditional corporate dining room, in order encourage socialization in a relaxed, fresh environment. Take a look at the complete story after the jump.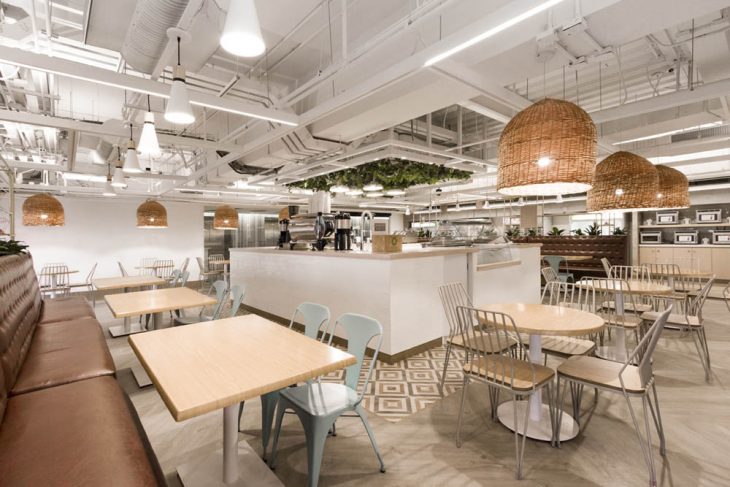 From the architects: Paseo de la Reforma is one of the most important avenues in Mexico City. The layout and design is based on the striking French boulevards, enriched with wide groves, median strips and roundabouts. With the passing of time and the "modernizing obsession", the classic constructions have granted their spots to the modern buildings and skyscrapers that now decorate the avenue; now headquarters of major national and foreign companies in Mexico.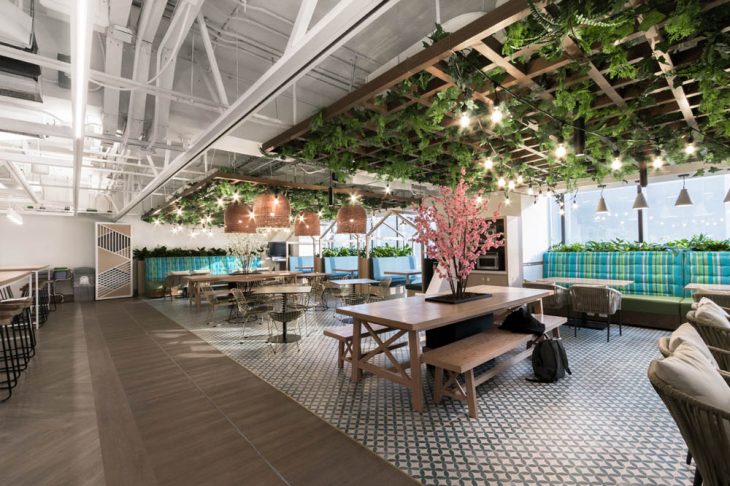 The prime intention of the environment –from an architectural perspective– is to offer both visually and functionally, a pleasant space, with the capacity to provide experiences as part of a whole. Grupo Financiero MONEX is one of the world's largest foreign exchange providers, specialized in international transactions and payment services for commercial customers.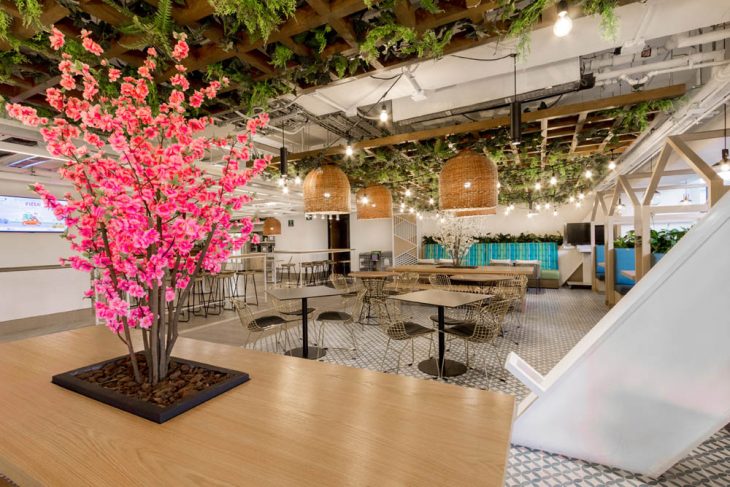 Office space is generally what is required, but there is increasing interest in intervening spaces specially designed for socialization and informal working environment.
In previous years, a extensive and specifically complex architectural program had been designed for the Monex corporate, one that encompassed the flexibility the corporate required, ever since, the exchange of ideas and the process with the client has been versatile and interesting. This time, its Dining Room is no exception.
This new stage, due to corporate growth, required the remodeling and expansion of their dining room and some other general areas. The MONEX Dining Room is now more functional and appropriate to the size of the organization. The atmosphere and the sensations it radiates were generated strategically with architectural elements that immediately take you to a place very different from that of a traditional corporate dining room, with the aim of encouraging socialization in a relaxed, fresh environment and a totally homey nature, the user will highlight his senses through a journey designed exclusively to be guided by memorable visual, tactile, audible and olfactory experiences that will generate enjoyment and sensory relaxation within the space. In this sense, three main atmospheres with diverse environments were created, internal terrace and the outdoor terrace that takes advantage of the great exterior scenery to function as a viewpoint toward Paseo de la Reforma.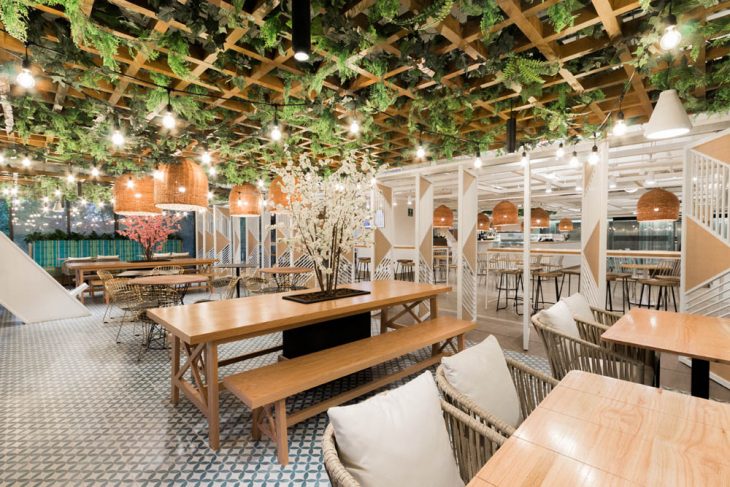 The entry welcomes you with a coffee bar food bar that was designed as the main architectural element within the space, with perimetral circulation that generates continuous flow of both diners and visitors around the dining area. Internal terrace was created with a variety of vegetation that adds to the diversity of tones, materials and furniture, divided by a lattice that can stay open or be totally closed if required. The furniture is diverse; large booths with tables, chairs, high bars and shared tables for several people. The capacity of interior users was doubled after the remodeling, and let's not forget that it is now ecologically friendly, thanks to the sustainable guiding and structuring.
Without a doubt, behind every space there is an aim that inspires movement, fight, work and overcoming ourselves everyday. By creating pleasant human environments for coexistence, adding factors such as ergonomics, light and color, we generate wellbeing, greater satisfaction and greater motivation to increase productivity and creativity, both valuable and essential resources for any organization.
PROJECT`S NAME: MONEX`s Dining Room
ARCHITECTURAL DESIGN: SPACE (Juan Carlos Baumgartner , Gabriel Téllez Galindo, Iván Cortés) – – www.spacemex.com
COLLABORATORS: Ulises Mora
LIGHTING: LUA
PROJECT DATE: August 2019
LOCATION: Monex Tower, Paseo de la Reforma Avenue Mexico City
CONTRACTOR: Grupo CARDO
FURNITURE: Moblity
CARPETS: Interface
AREA: 400 m2
PHOTOGRAPHY: Crysel Bravo