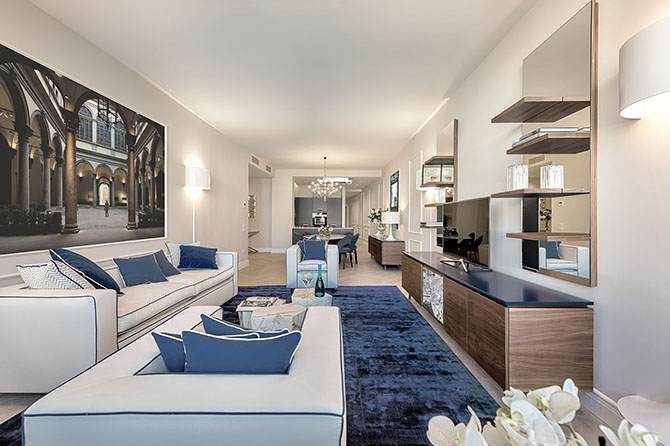 Italian studio Pierattelli Architetture this charming 130 m2 private aparment located in the heart of Florence: an iconic apartment, with an unparalleled view on the famous Ponte Vecchio "Old Bridge". Take a look at the complete story after the jump.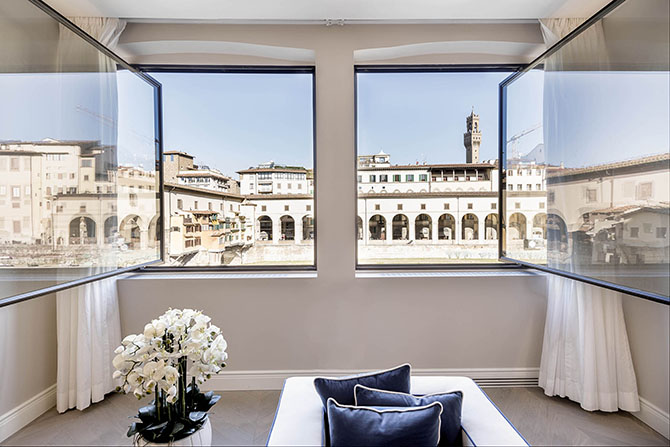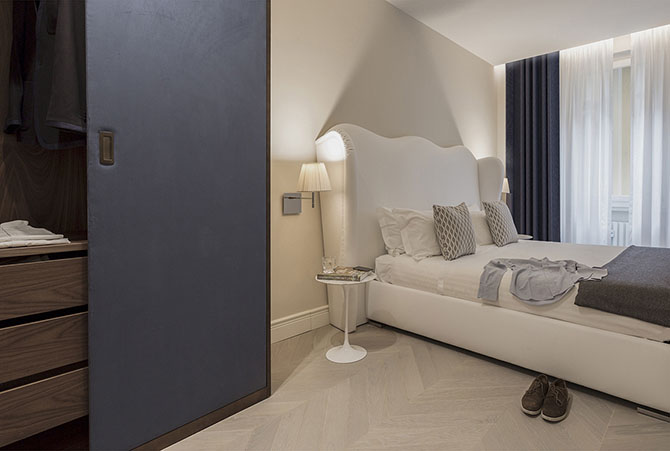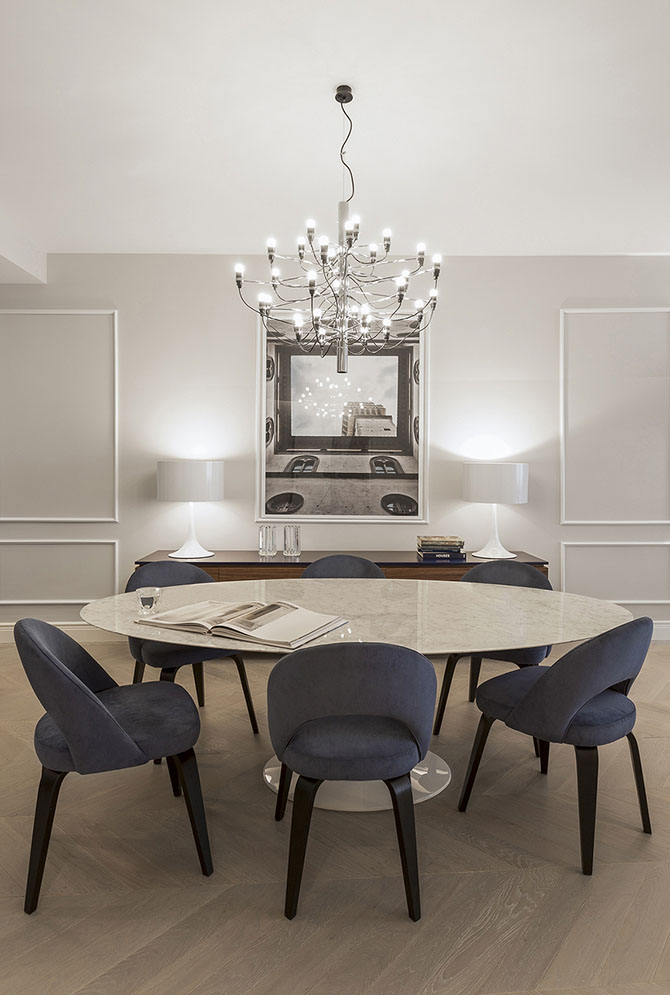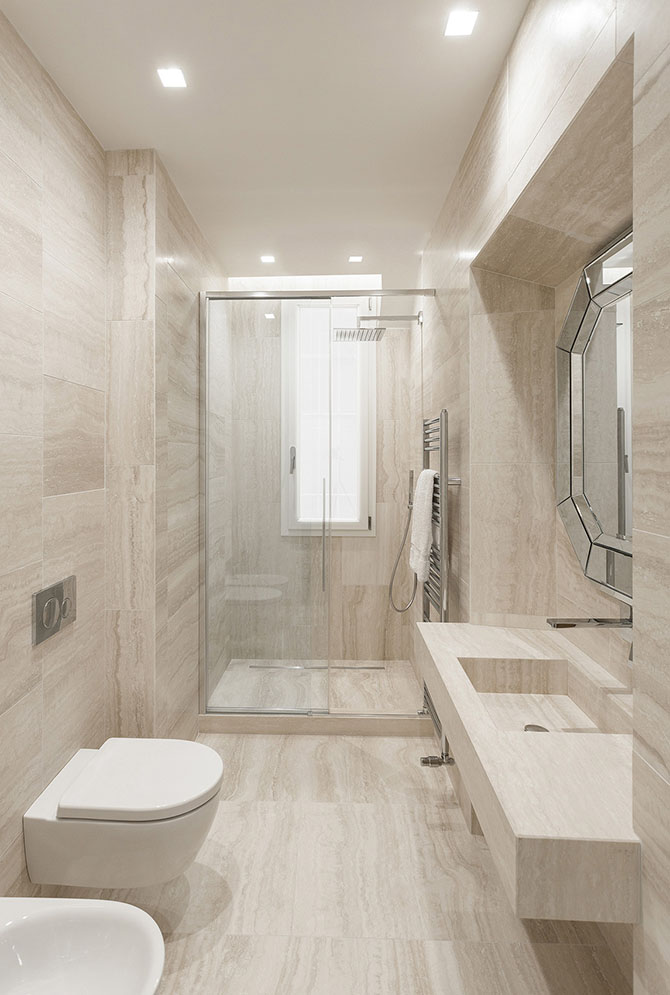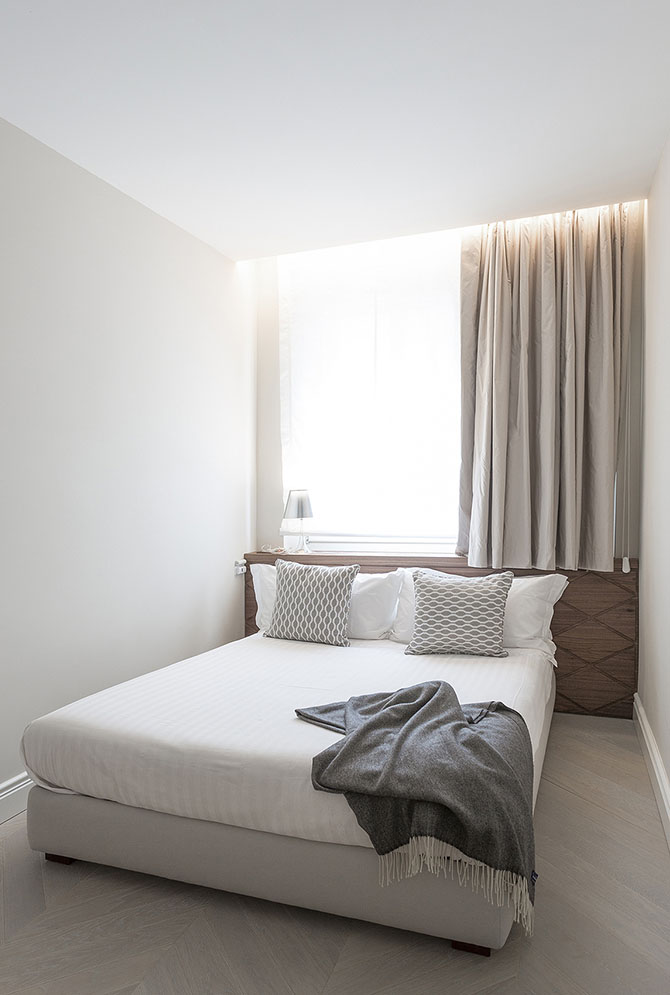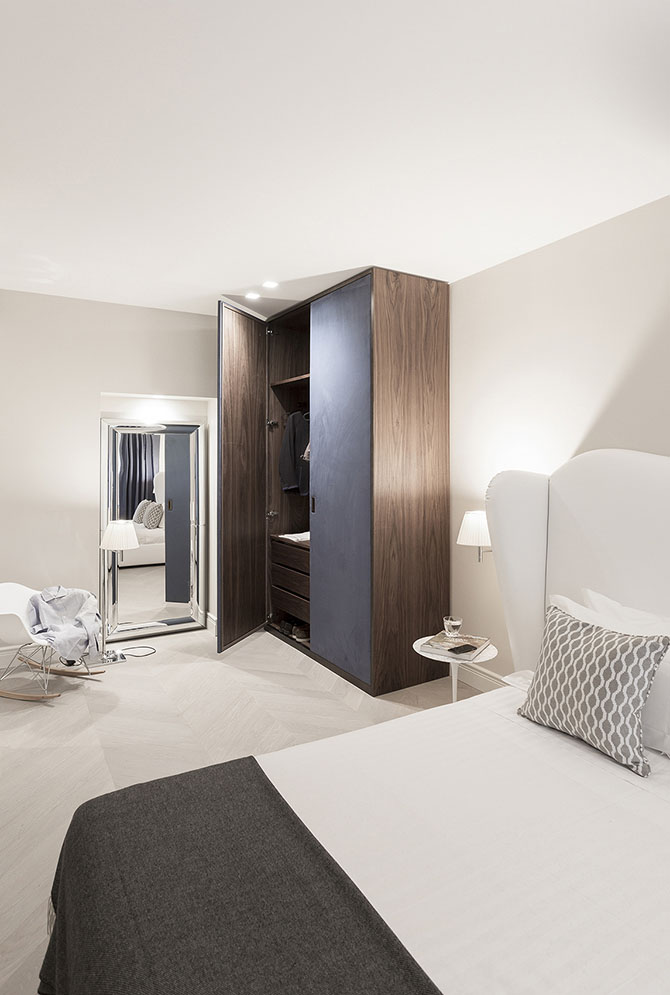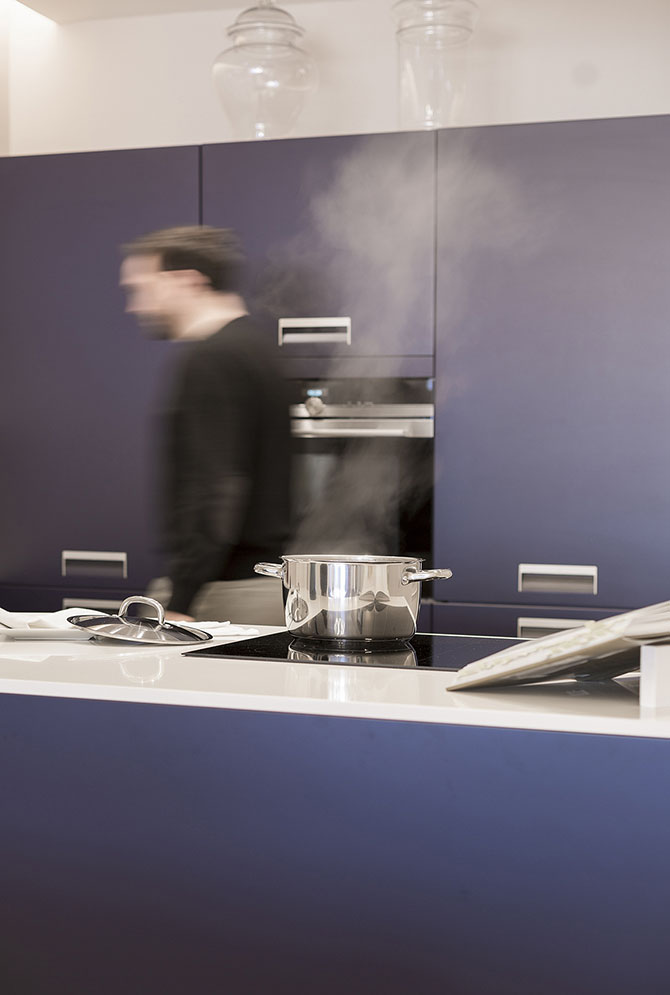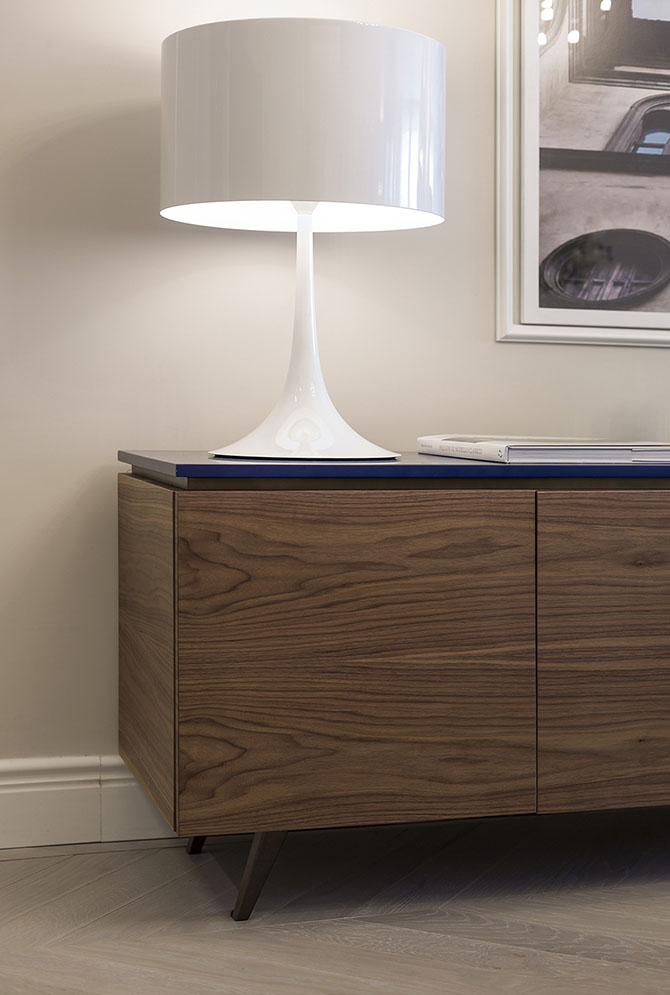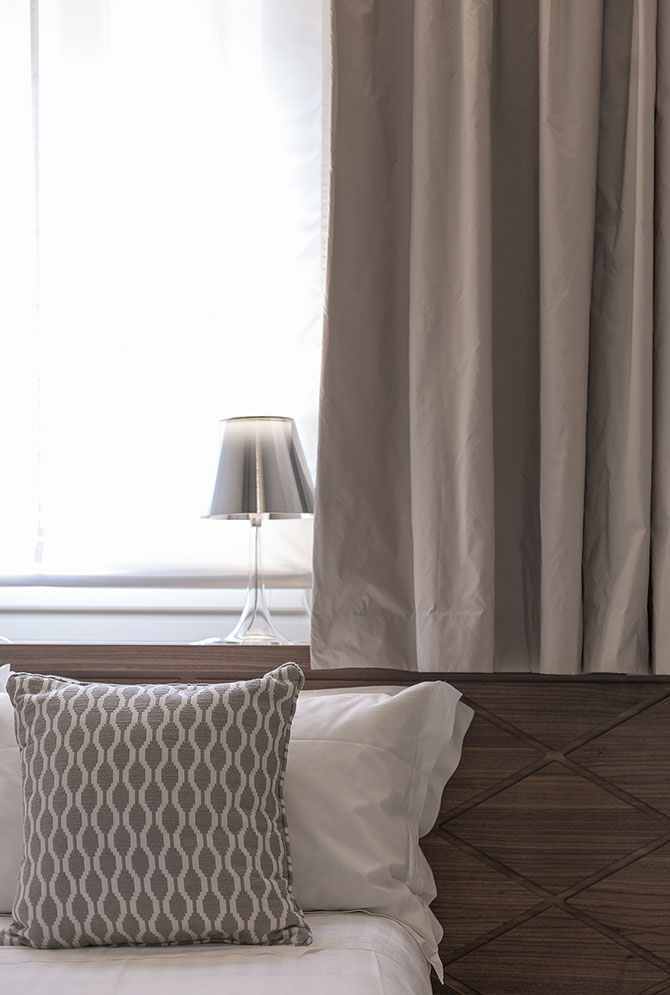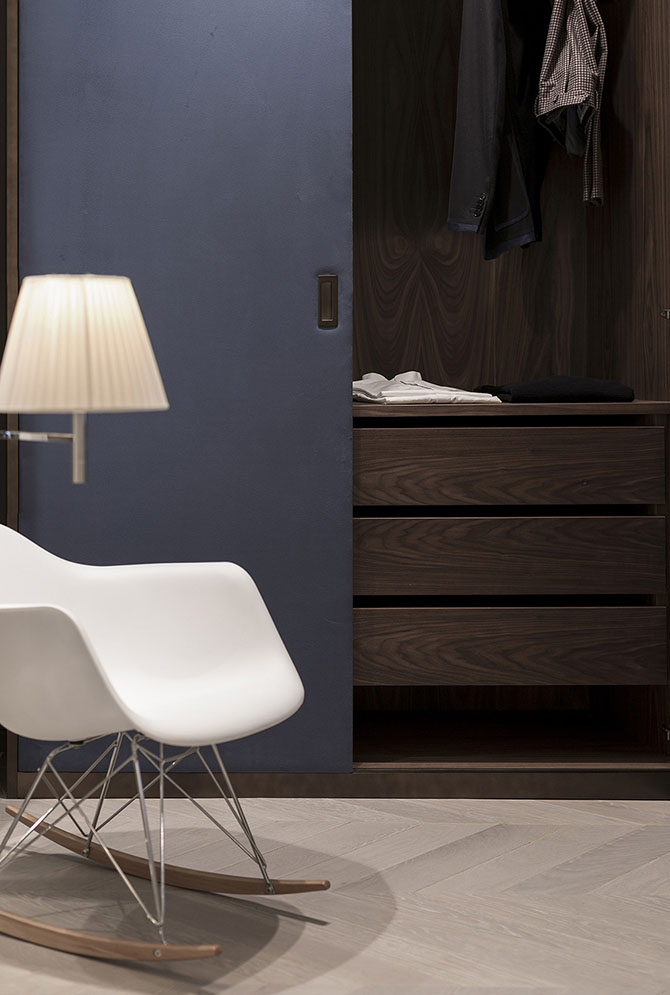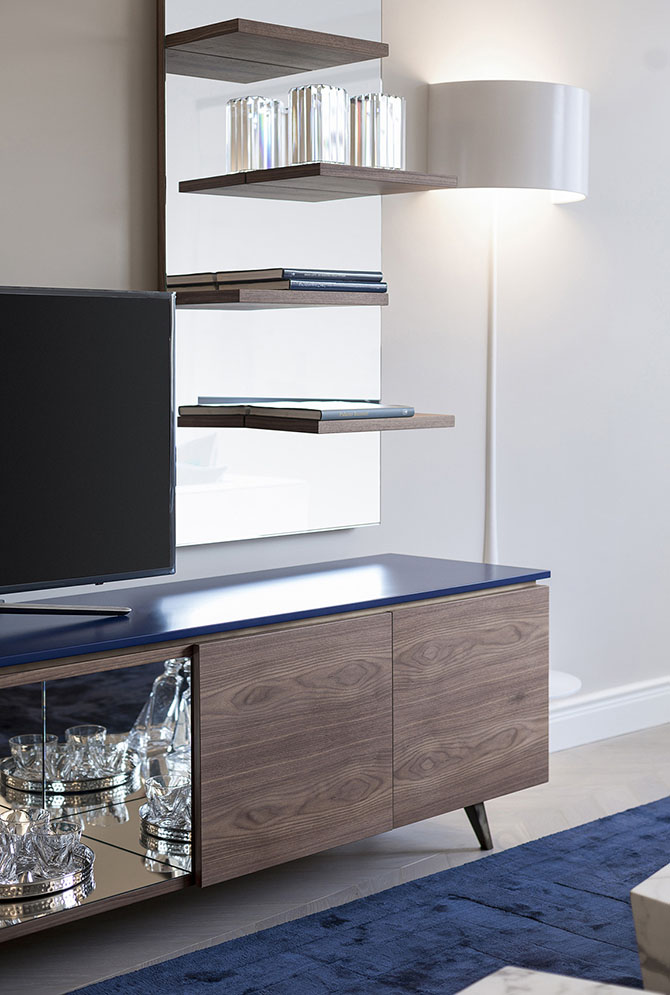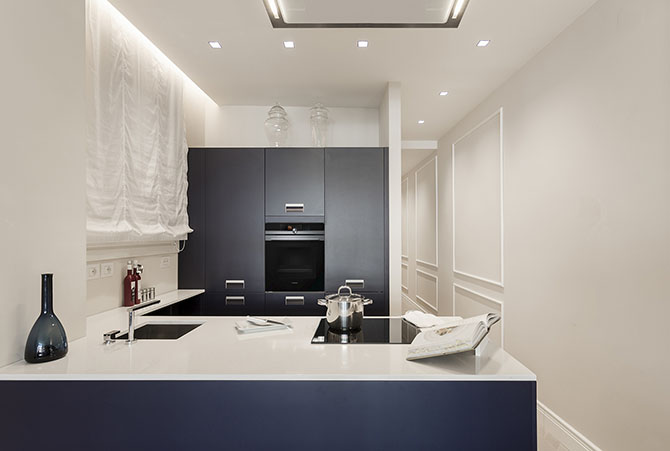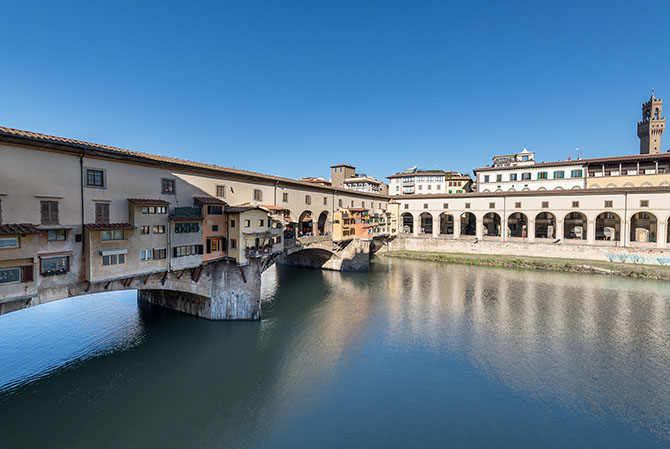 From the architects: A big window looks out on to one of the most famous views in the world, as though a picture of the city had been painted there in the living room.
Pierattelli Architetture has created this charming residence for a family of Italian entrepreneurs. The location is out of this world and its unique view represents a stunning frame to enjoy the city without being suffocated by it. The apartment is located in the centre of Florence and occupies 130 sqm on one floor.
The interior design project is characterised by an approach to comfort that returns quality without displaying it. Attention to details emerges from the furnishings: all handmade and bespoke by local craftsmen. The interiors are dominated by shades of white and blue that, in their different nuances, create a relaxing atmosphere aimed at pointing up the minimalist design of the rooms, in which iconic design pieces stand out, as Flos lightings, Knoll furniture and the island kitchen by Arclinea.
The real heart of the residence is the spacious living room overlooking the river.
"Our aim was to create a space able to merge interior with exterior: that's why we have attempted to recreate an open loggia. The two off-centre, pivot windows expand the perception of space, creating a sort of frame from which to enjoy a uniquely vivid image of the city", explain architects Andrea and Claudio Pierattelli.
The space was designed to be in constant harmony with the context, permeable to natural light.
The recurring element in the living room is also blue, which can be found in a number of details, from the border stitching of the divans to the surface of the console: a note of colour that creates a pleasant contrast between the burnished brass finishes and the warm woods of the floor and furniture.
Photography by Matteo Zita,Iuri Niccolai
Find more projects by Pierattelli Architetture: www.pierattelliarchitetture.it