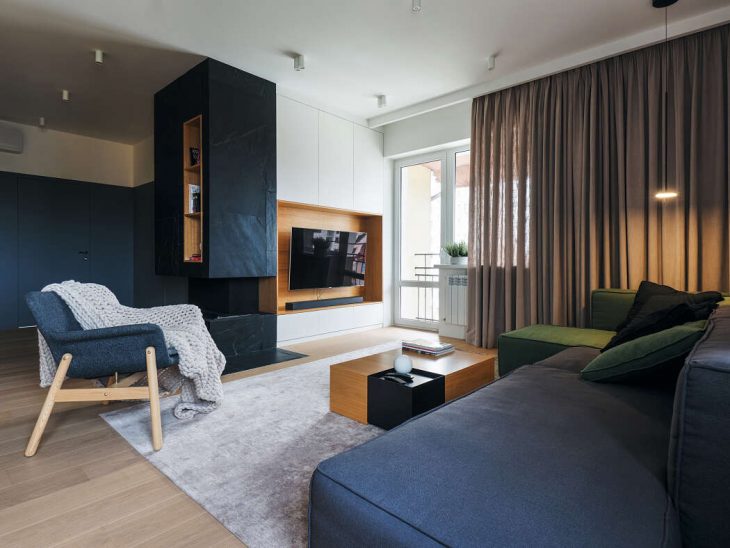 Line Design Studio designed this stunning two-level apartment for a family of four, located in Kaliningrad, Russia. Take a look at the complete story after the jump.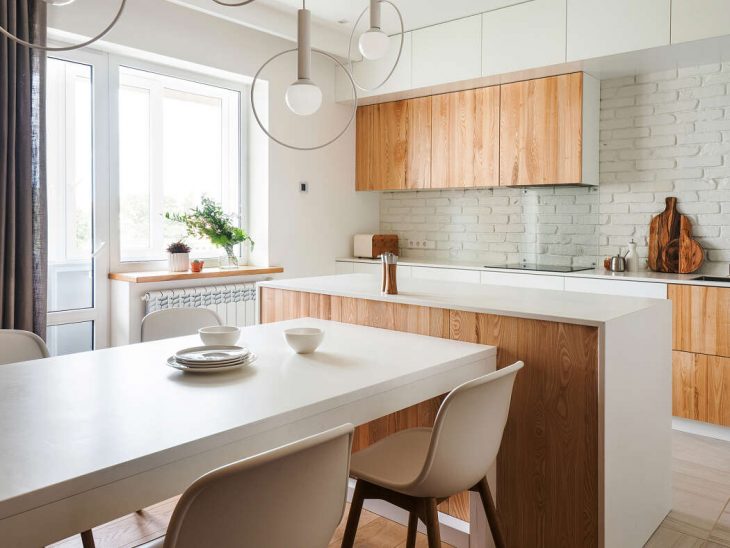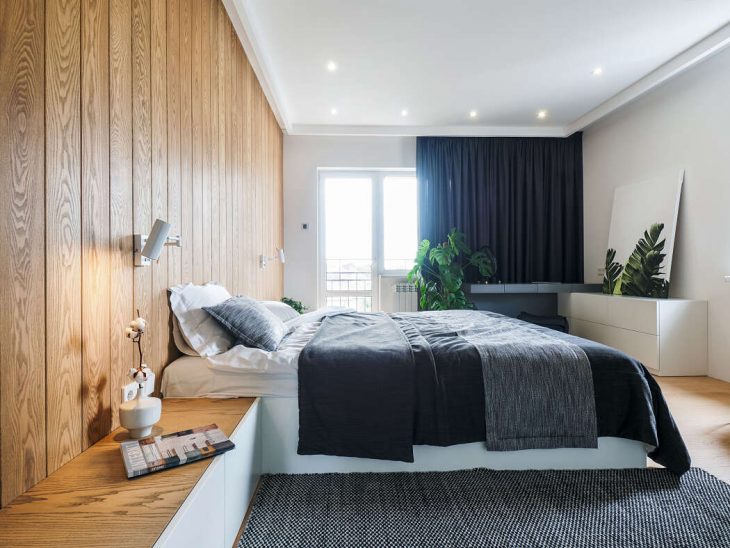 From the architects: Two-level apartment for a young four persons family, located in the city of Kaliningrad, Russia. The apartment was designed with a clear need to separate the noisy part from the relaxation place. Proceeding from this task the second floor of the apartment was completely contributed for children's area and contrary to that the first floor unites whole family for a quiet rest and communication.We paid a lot of attention to create a comfortable space while creating the interior.
As an example of that there is the familiar element the staircase that not only performs its direct function but also it is a large storage place. We gave preference to natural shades in colours for the recreation areas and only in the children's rooms some color blotches are used.In general we managed to create a calm interior where you can relax from the pace of a rapidly changing city.
Photography by Sergey Melnikov
Find more projects by Line Design Studio: www.ldinterior.com