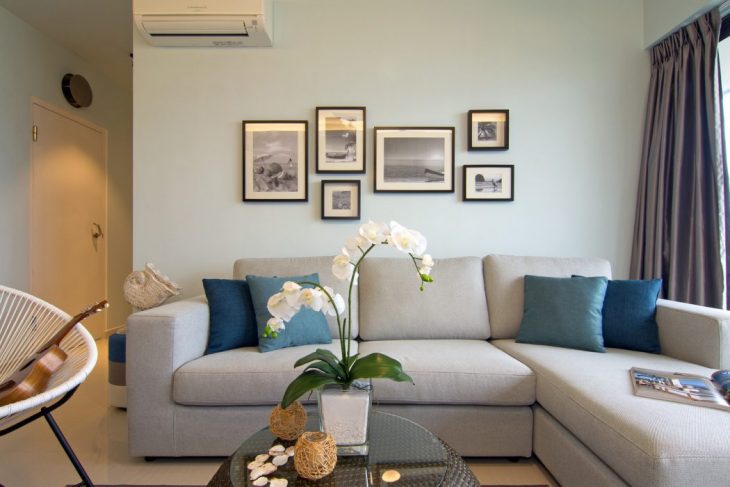 Vievva Designers designed his beach house apartment situated in Singapore. Take a look at the complete story below.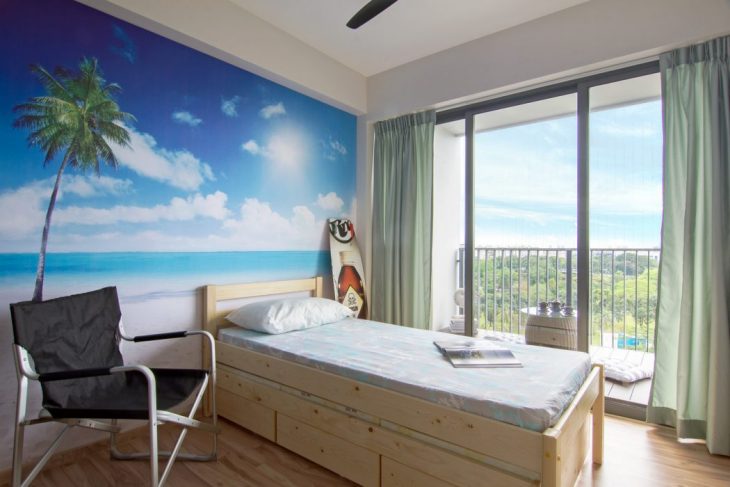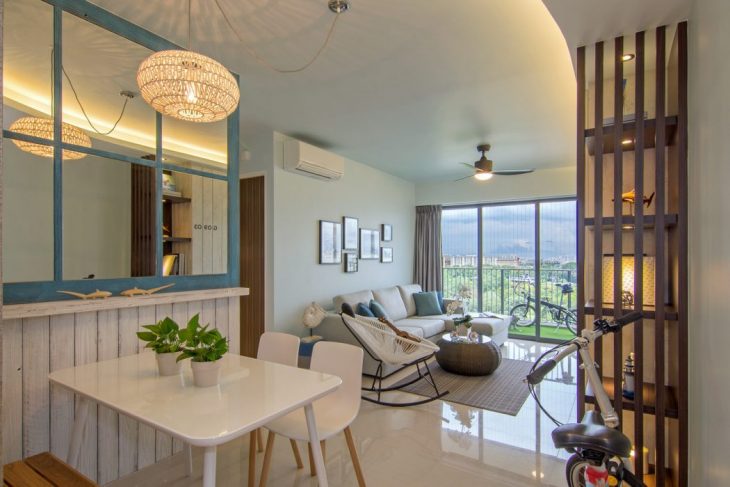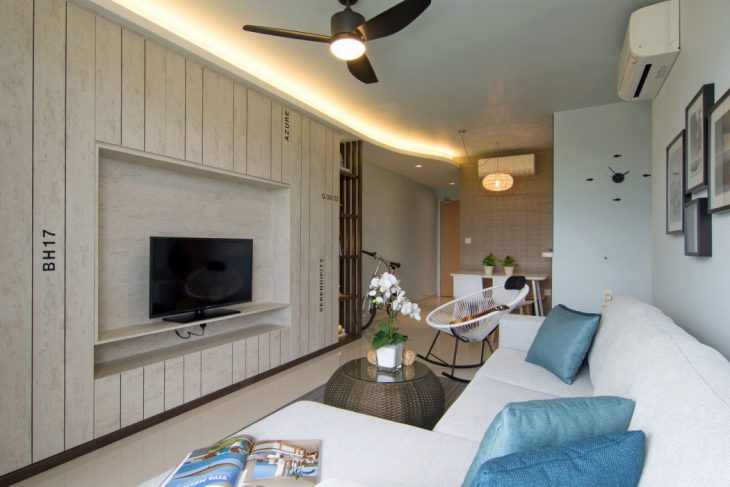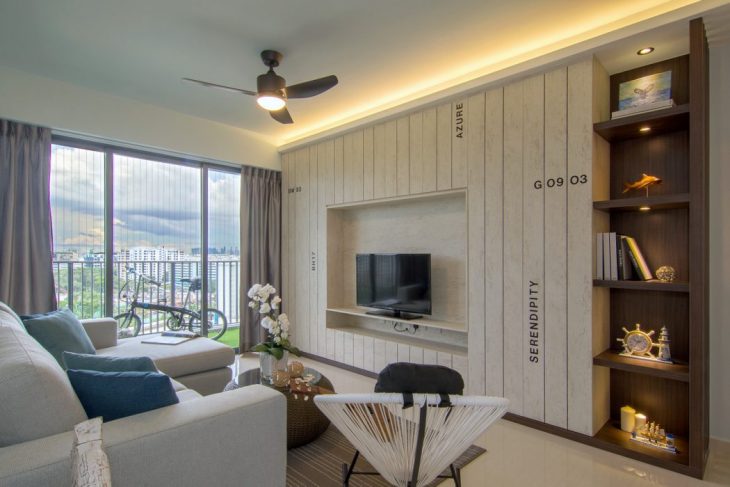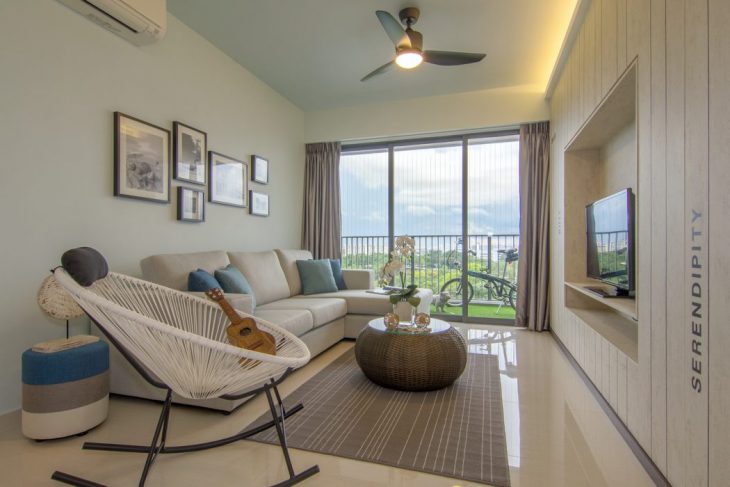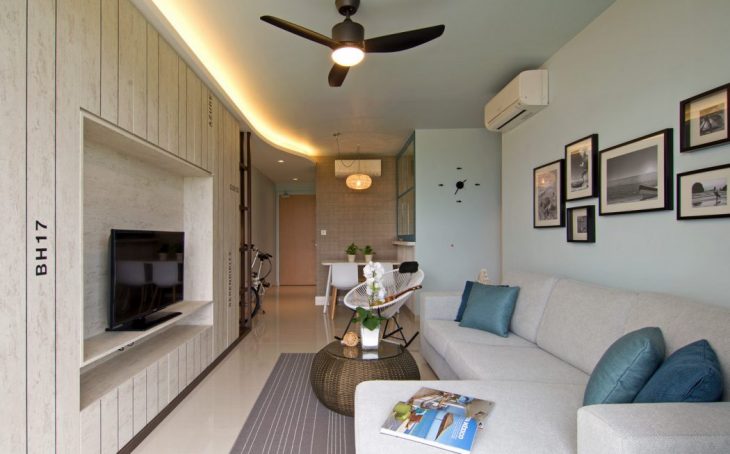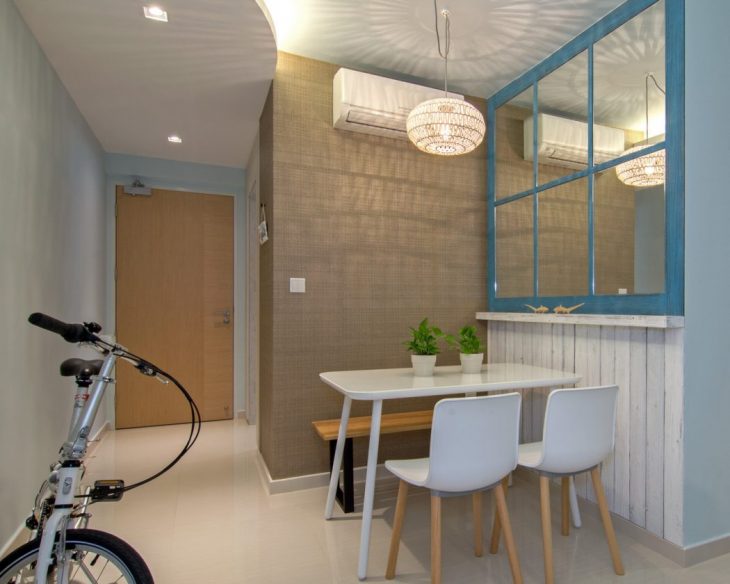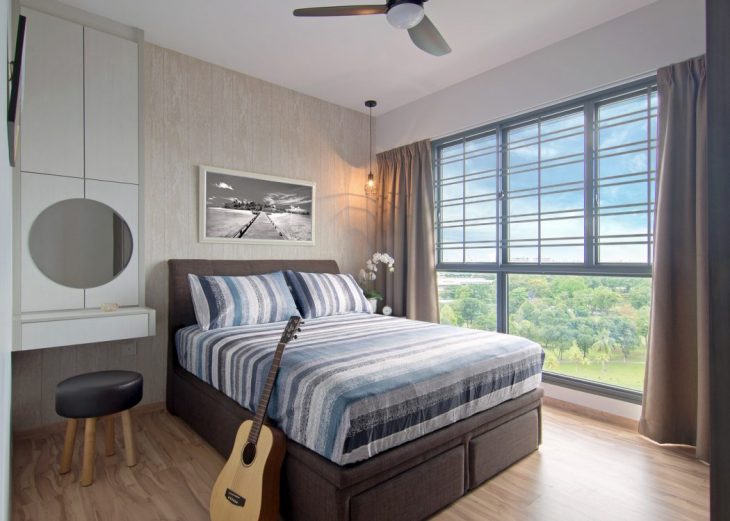 We recently completed an Urban Beach House project in Singapore, conceptualising the homeowners' love for the sea into a practical interior design.
Utilising a color scheme which conjures up the look of nature and adding subtle touches like marine-themed artifact, we hope to create a cosy and laid-back living space in this home. Recessed lighting and comfortable seating enhance the overall intimate feel.
At the living room, a window mirror next to the dining table, highlighted by marine-blue frames, captures the mood and feel of a real beach house. The TV cabinet doors are adorned with timber panelling which looks like reclaimed ship decking. At the spacious balcony which spans over the living room and one of the bedrooms, we created an outdoor lounge area – where the couple can have a leisure drink or play with their newborn baby – with a raised wooden deck and artificial turfing.
A barn-style door replaced the original one leading into the work area. Inside both bedrooms, the central theme unfolds further, thanks to the use of wall murals and light rustic wood wallpaper.