Lucas y Hernández-Gil Arquitectos this contemporary apartment located in Madrid, Spain, in 2014. Take a look at the complete story below.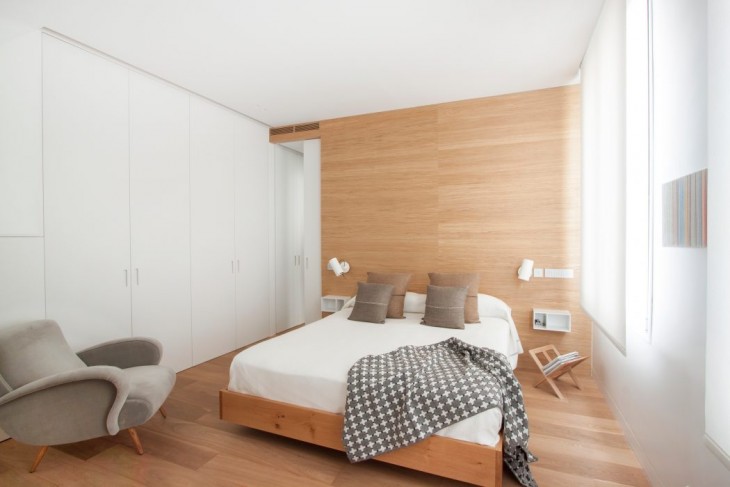 The apartment is set in a small building of the expansion district of Madrid, in Claudio Coello street where a law firm was settle before. We found a really compartmentalized space with a little more than 120 square meters. In this place, all the original elements had disappeared, remaining only the protected facade woodworks.
With this starting point, we designed a contemporary home, both bright and clear, acclimatized with heating and cooling floor and illuminated completely with LED. There is a dialogue with the original architecture through the use of material, but avoiding the copy of false original elements. The use of wood and stone with different quarterings give the space part of the character and the comfort of and old upper-class house.
The warm and comfortable atmosphere is emphasized with the furniture selected and our own designs. Classic furniture by Carlo Mollino, Mendes da Rocha and Saarinen match with other contemporary pieces. Following the whole design idea of the dialogue of different periods where comfort, and natural and well done finishes put in relation all the project.
The firm, Lucas y Hernández-Gil, has been in charge both of architecture and interior design.
Photography by Adriana Merlo