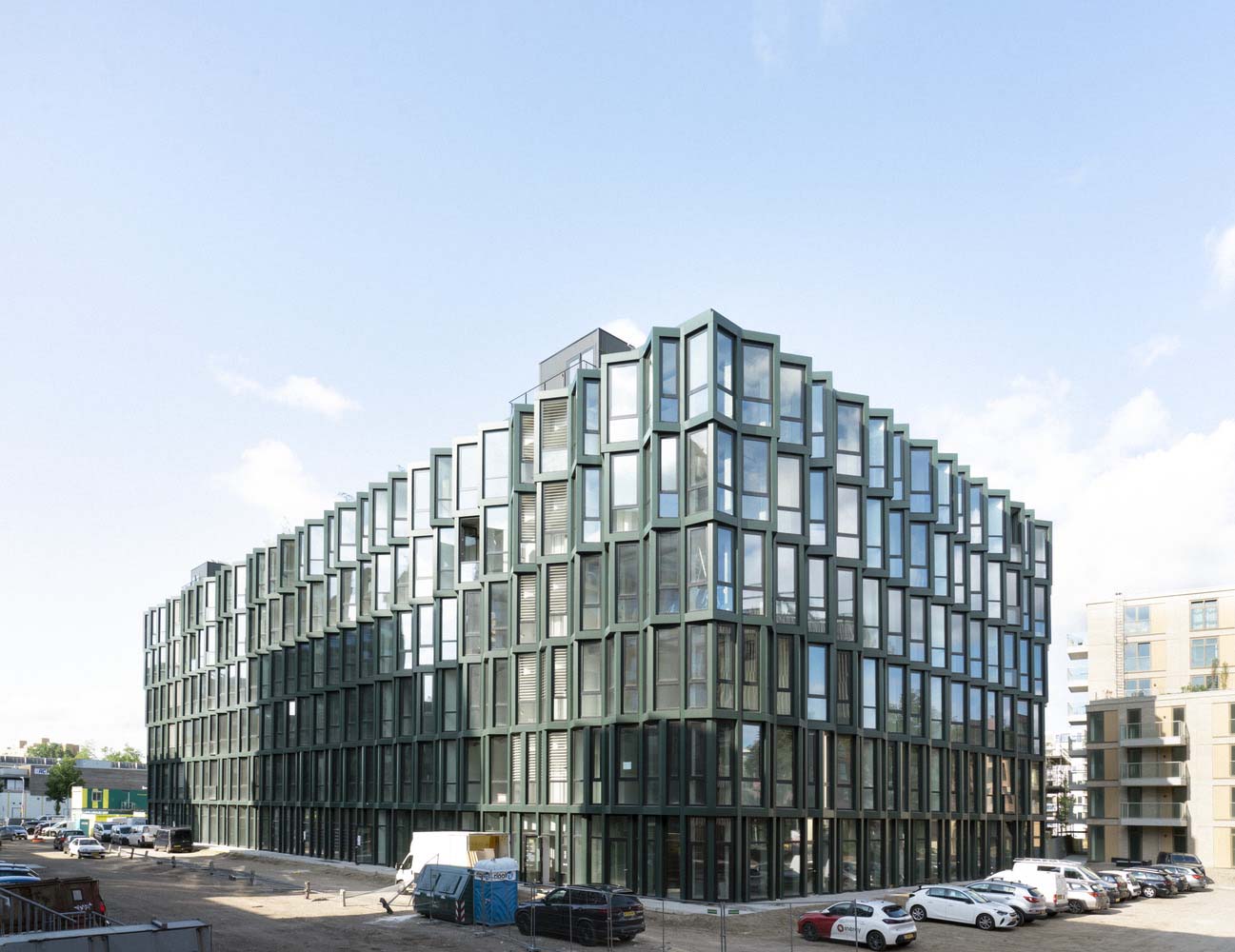 Elephant Architects have transformed A symbol of innovative thinking and sustainable investment, the former Fluor office building from 1972 in Haarlem, into an avant-garde residential complex. Unveiling the Factory Apartments, this architectural feat adds much-needed living space to the city without compromising quality or aesthetics.
A Building of Tomorrow, Today
Originally designed with the forward-thinking concept of accommodating any future function, the building has now undergone a radical transformation. From work to living, from enclosure to openness, the former office space has been redesigned into spacious, unique loft apartments. The expansive structure with 80 by 37 meters footprint and 3.6 meters high ceilings allowed for a complete overhaul without losing its original charm.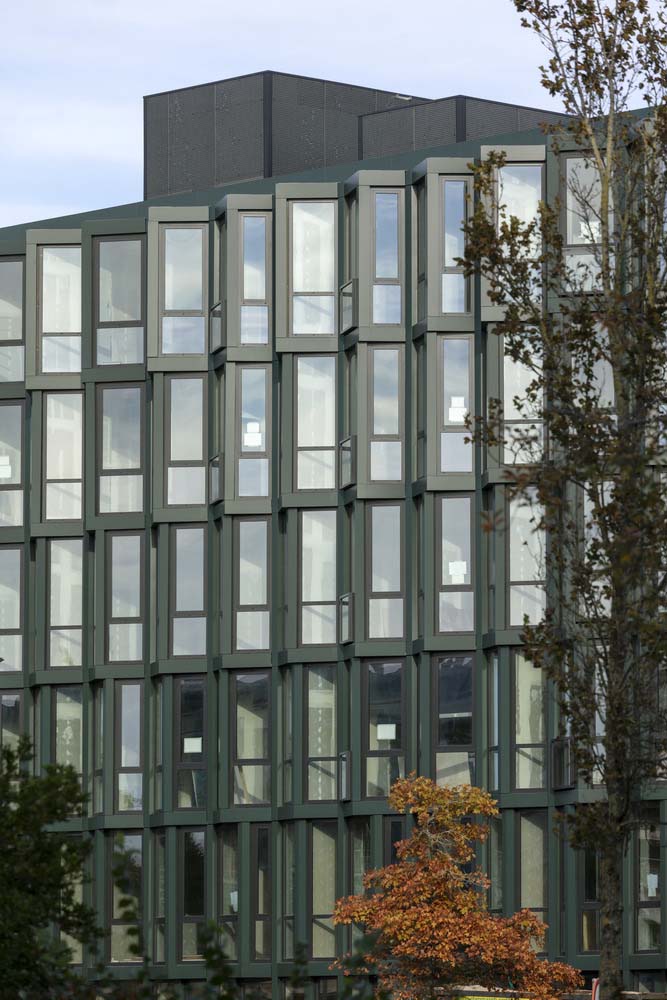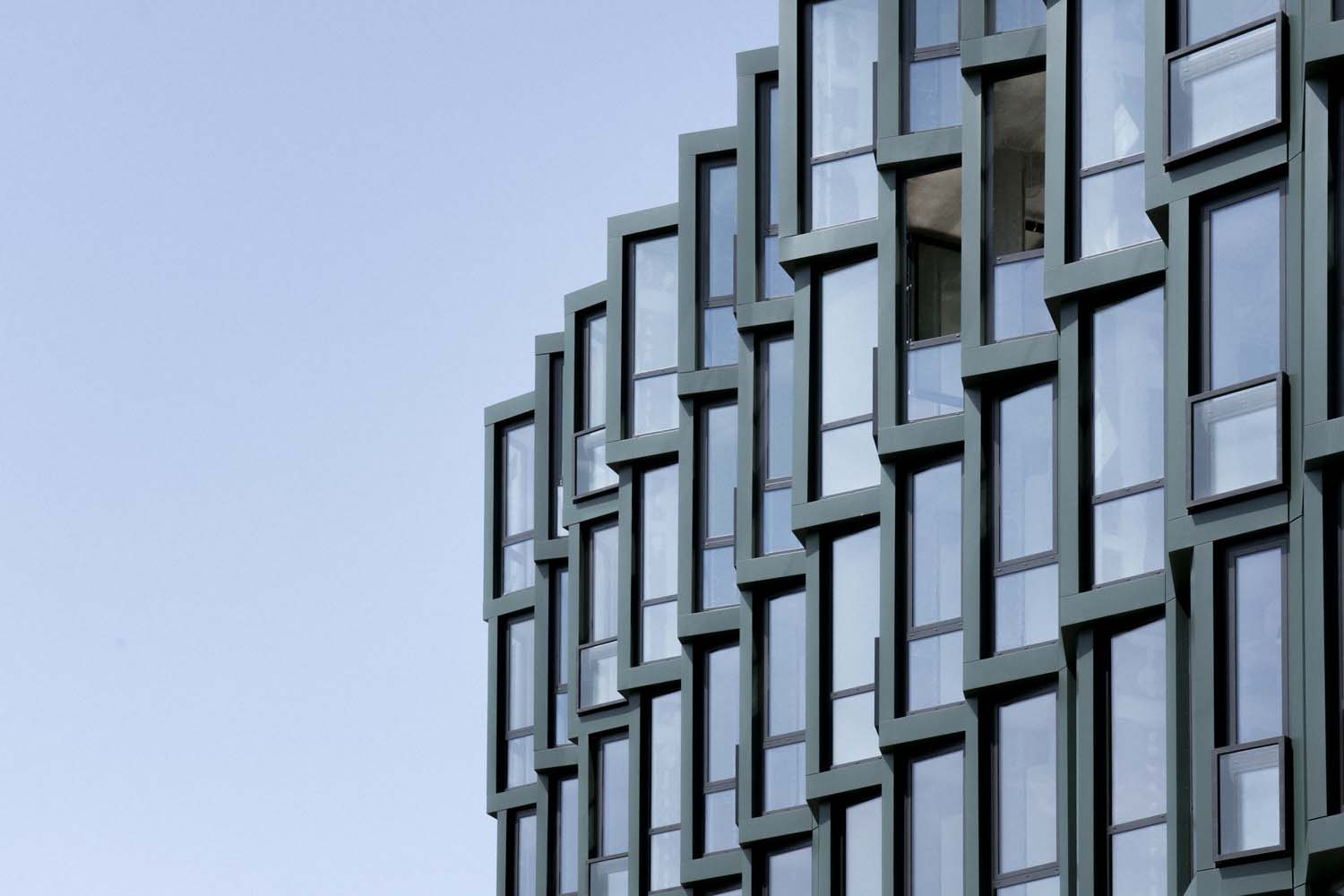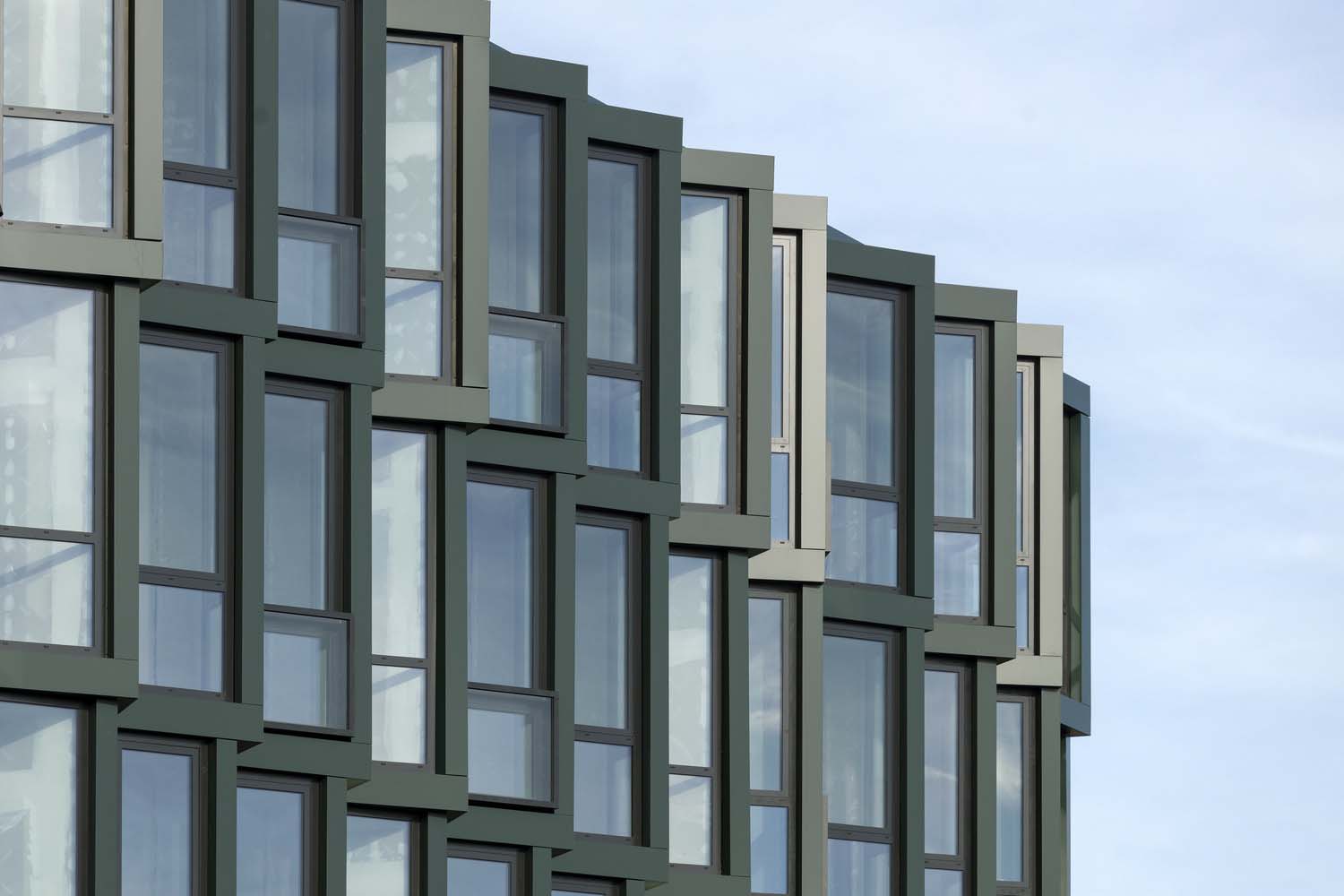 Casco Lofts: A Canvas for Creativity
Among the 96 lofts, 30 are fully casco and freely adaptable, offering residents endless possibilities in terms of interior design, layout, and usage. No two lofts are the same. Elephant Architects worked closely with the future residents in designing 30 unique loft apartments, ensuring that each one is perfectly tailored to the versatile living preferences of its occupants.
Affordable Luxury and Sustainable Living
In response to the high demand for living space, Elephant decided to add extra space to the apartments rather than creating an inner courtyard. This decision not only saved on construction costs but also allowed for a higher-quality façade. The apartments were sold below market value, providing future residents with more space and freedom at a reduced cost.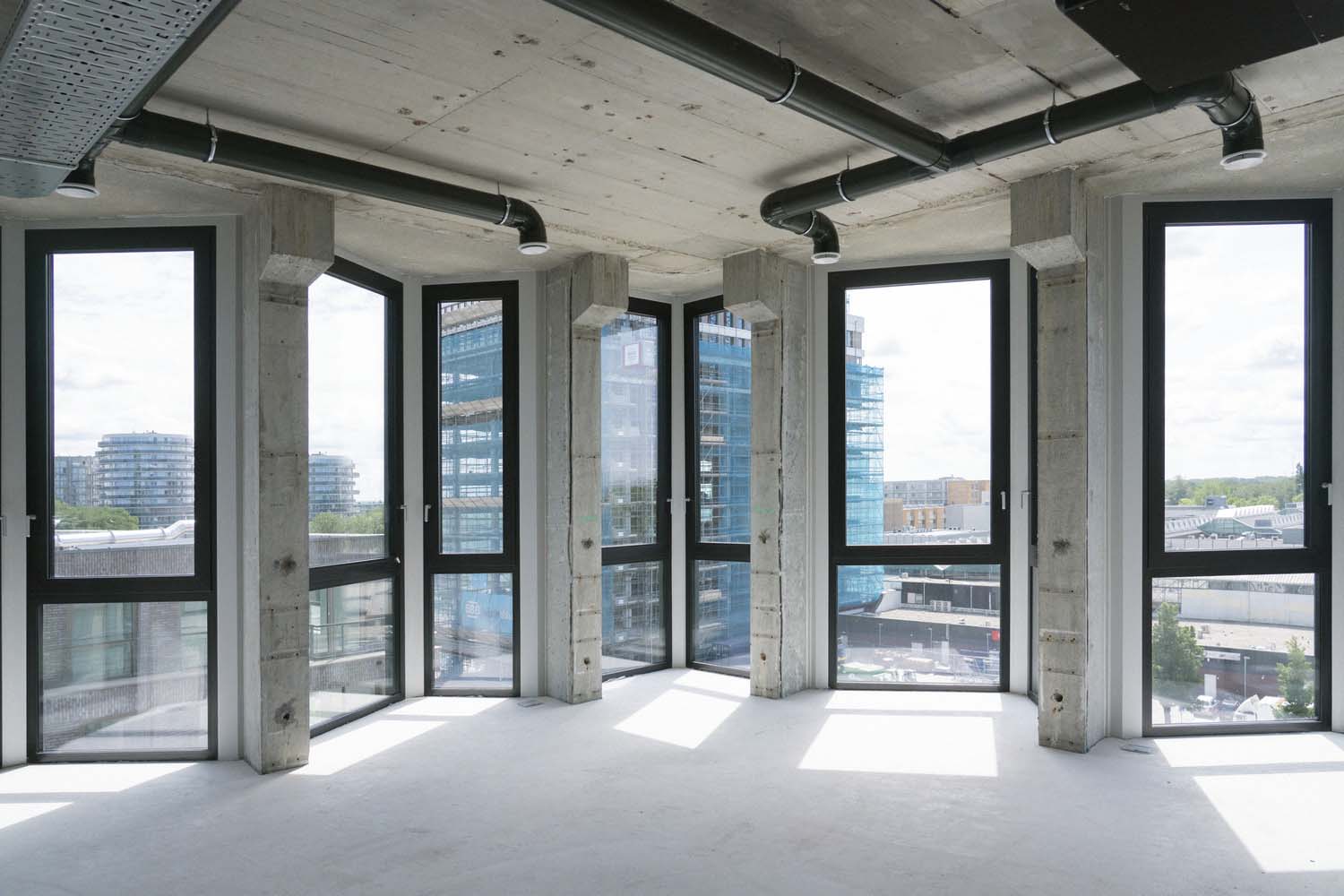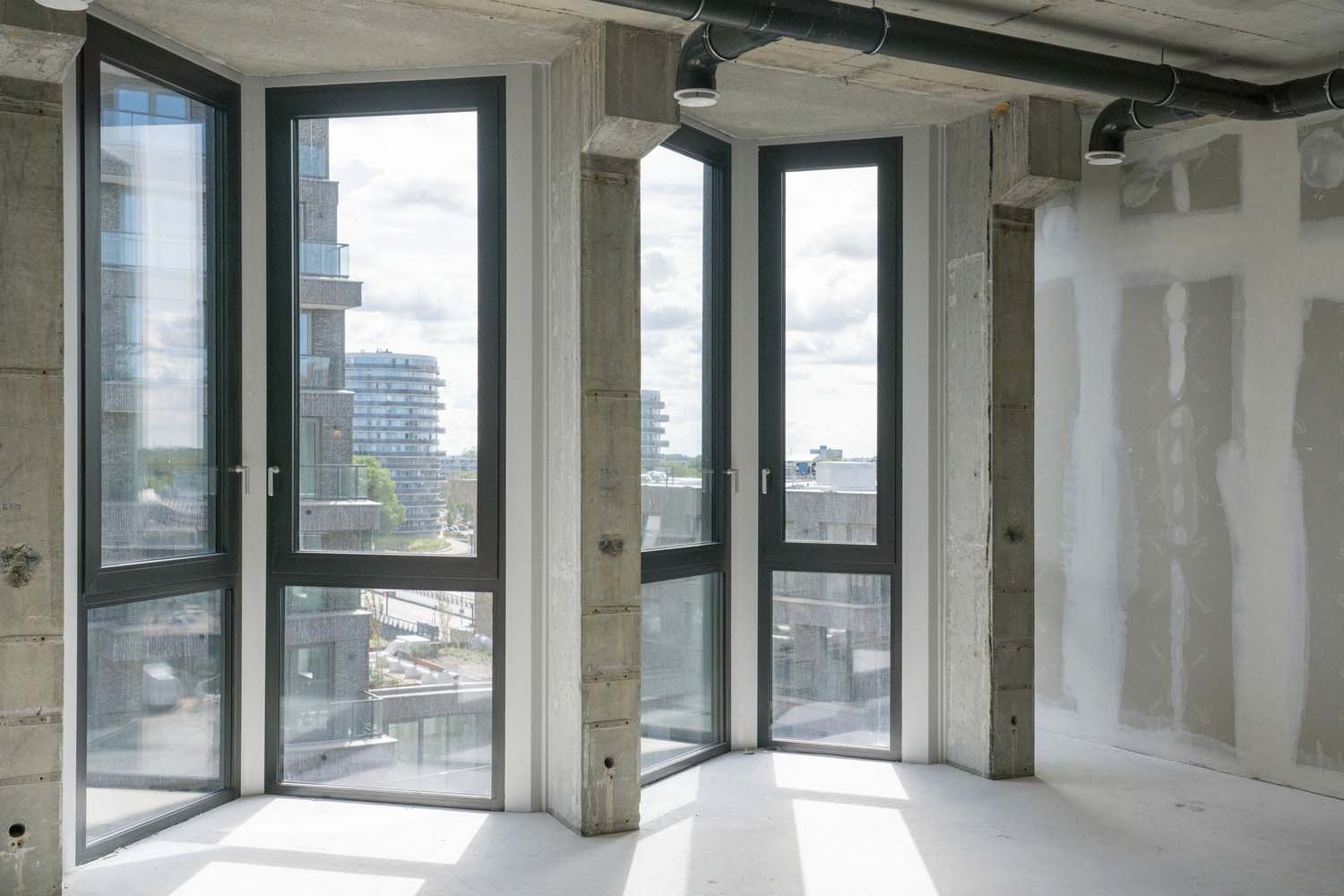 New Functionality for the Façade
The new bay window façade is a standout feature, with large glass bays stretching from floor to ceiling that can be fully opened, creating convertible-like lofts. The façade adds extra space to the apartment and offers broad views, playing with transparency and reflection. Additionally, 4 new decentralized entrances provide a sense of exclusivity and privacy, contributing to a vibrant and dynamic environment.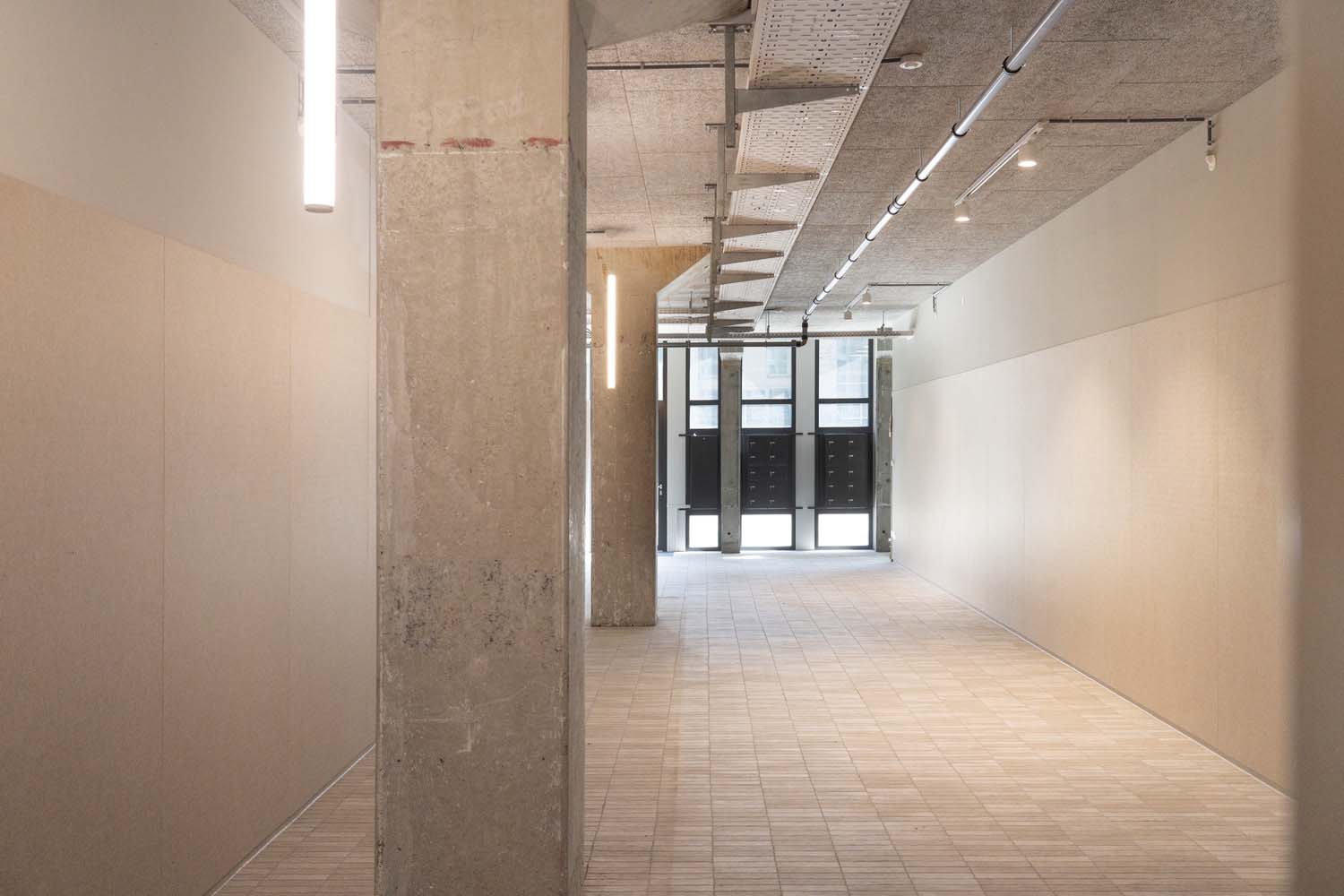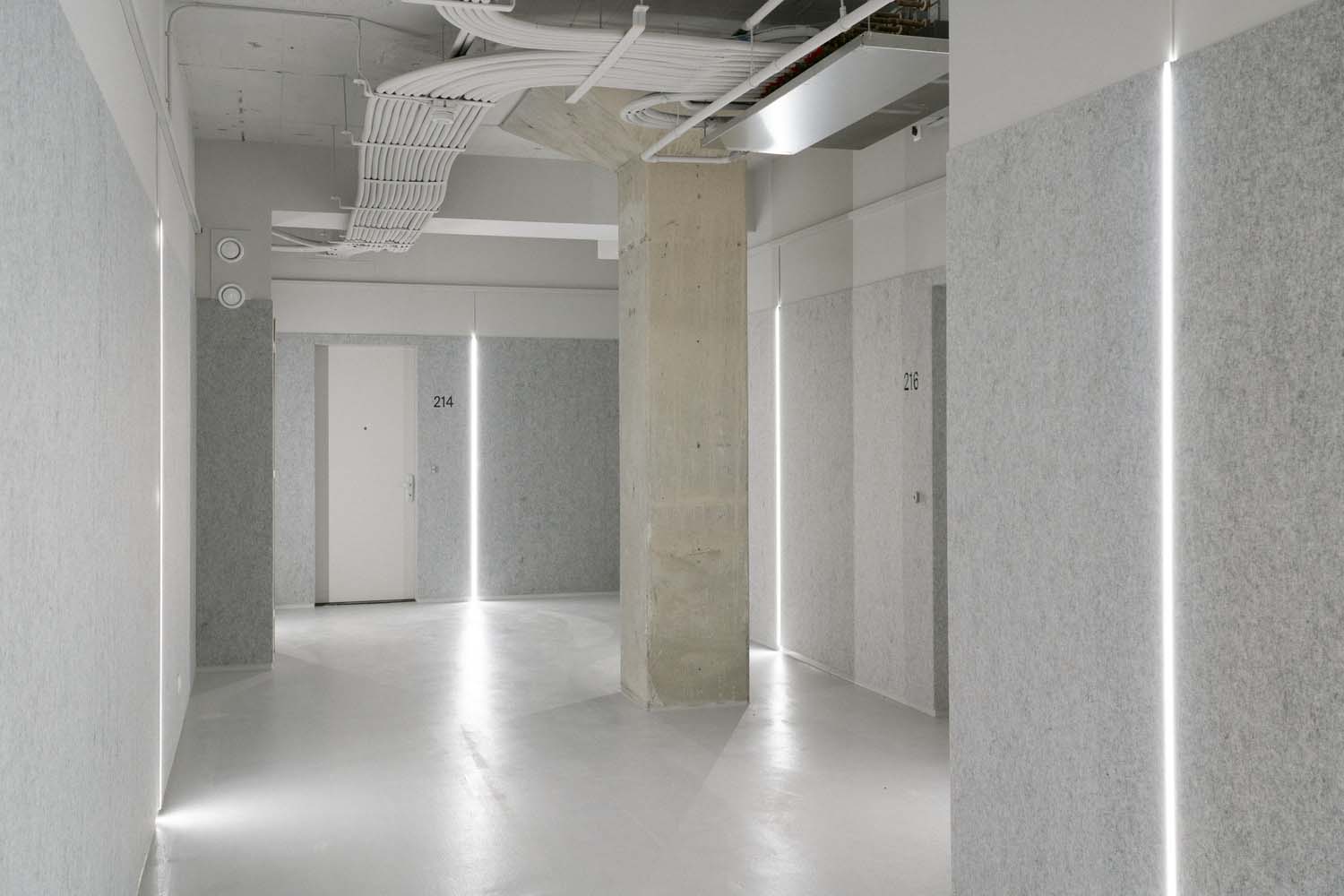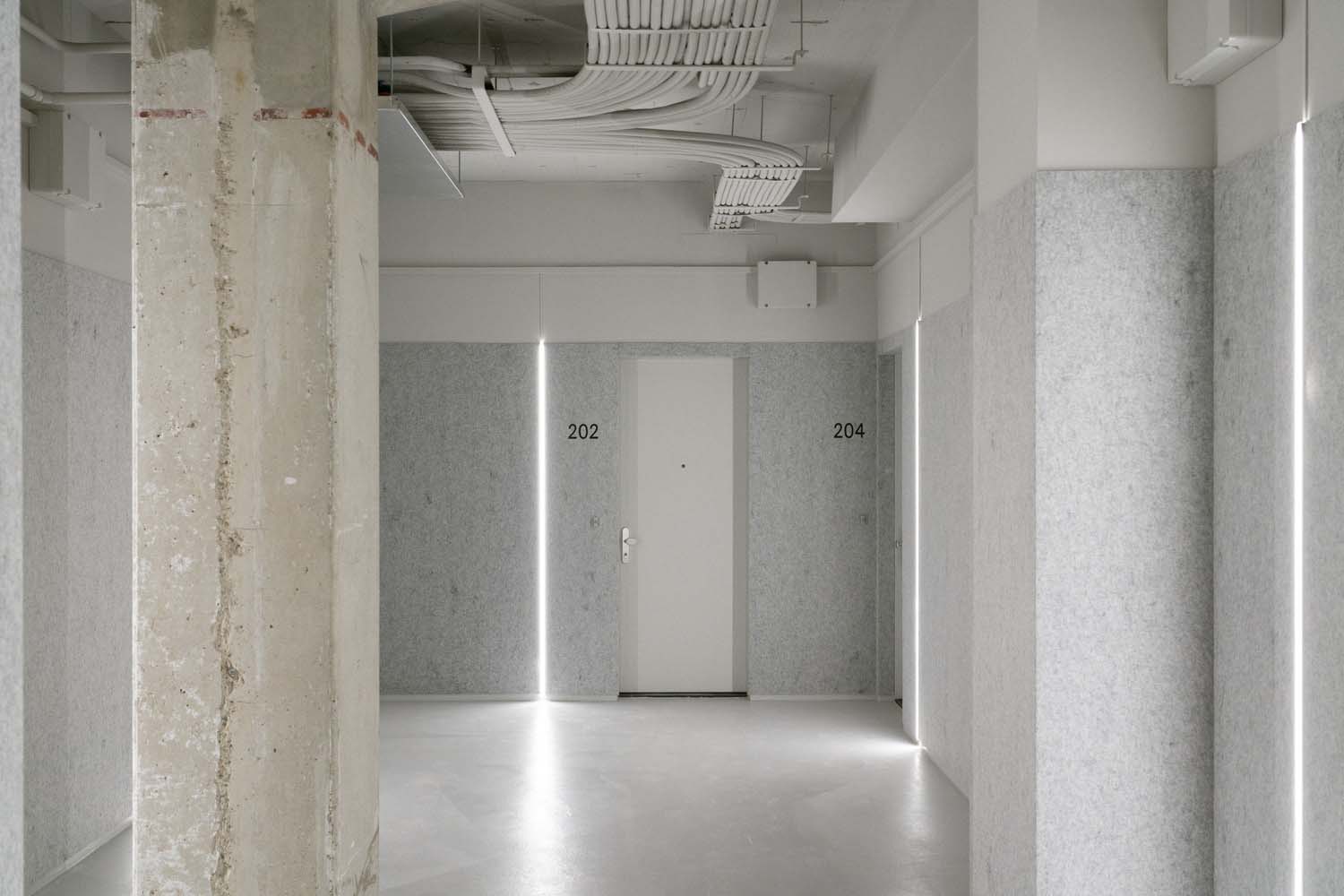 Communal Spaces and Modern Amenities
With a total of 8 entrances, each providing access to a communal rooftop garden, the Factory Apartments offer residents shared outdoor spaces where they can gather and connect. The building's preserved mushroom columns, which may be encountered sporadically within the apartments, and exposed façade columns serve as structural ornaments, preserving traces of the original construction.
In a time of soaring housing demand, the Factory Apartments stand as a remarkable example of adaptive reuse and architectural excellence, blending the old with the new to create homes that are as sustainable as they are luxurious. The Factory Apartments are not just a building but a thriving community, a space where living, working, and playing can coexist, embodying the spirit of modern urban living
Project information
Architects: Elephant @elephant.architecture
Area: 18000 m²
Year: 2023
Photographs:Crispijn van Sas, Marcel van der Burg
Manufacturers: Blitta, Metaglass, Schuco, Sorba
Lead Architects: Menno Kooistra, Glenn den Besten
MEP: Nieman
General Contractor: Dura Vermeer Bouw Midden West B.V
Design Team: Daniel Bakker, Peter van Gelder, Wessel de Graaf, Vivianne Heijkoop, Cathy Oh, Dafne Swank, Aneta Swiezak & Anna Zan
Program / Use / Building Function: Housing: 98 Loft apartments a 120-190 m2 Commercial space: 1000 m2
Client: Dura Vermeer
Structural Engineer: Van Rossum
Facade Consultant: Metaglass, Blitta, Sorba
City: Haarlem
Country: The Netherlands