Katsutoshi Sasaki + Associates have unveiled their latest residential project, House in Hantsuki. Located in Obu, Japan, the 74-square-meter project offers a sublime integration with the surrounding natural environment while maintaining the client's need for privacy.
Unconventional Site with Innovative Design
The house is situated on a flagpole-shaped lot that was subdivided from the client's parents' land, and is surrounded by an unusual combination of factories, parking lots, and fields. This challenging terrain has driven the architects to develop an innovative design.
A small strip of volume was placed in the alley part of the site, leading to a layout where multiple strips of volume connect towards the back. By avoiding existing plantings, a new garden was created at the back of the site, fostering a sense of openness within the boundaries of the home.
The long and narrow overlapping strips in communal areas allow a flexible space, serving various functions depending on the occasion and need.
A Fusion of Privacy and Panorama
The design of the house carefully navigates the balance between being "closed" to maintain privacy, and "open" to the garden and sky. A sloping roof was adopted and set low towards the surrounding area, reducing the feeling of oppression from the neighboring industrial landscape. This allowed for both sunlight to enter the fields and the seamless integration of the outside environment into the indoor space.
The first floor allows for life in the house to naturally extend into the garden and fields, while the second floor's design offers a view of the sky that expands while sleeping or sitting, expertly blocking any views of the surrounding buildings.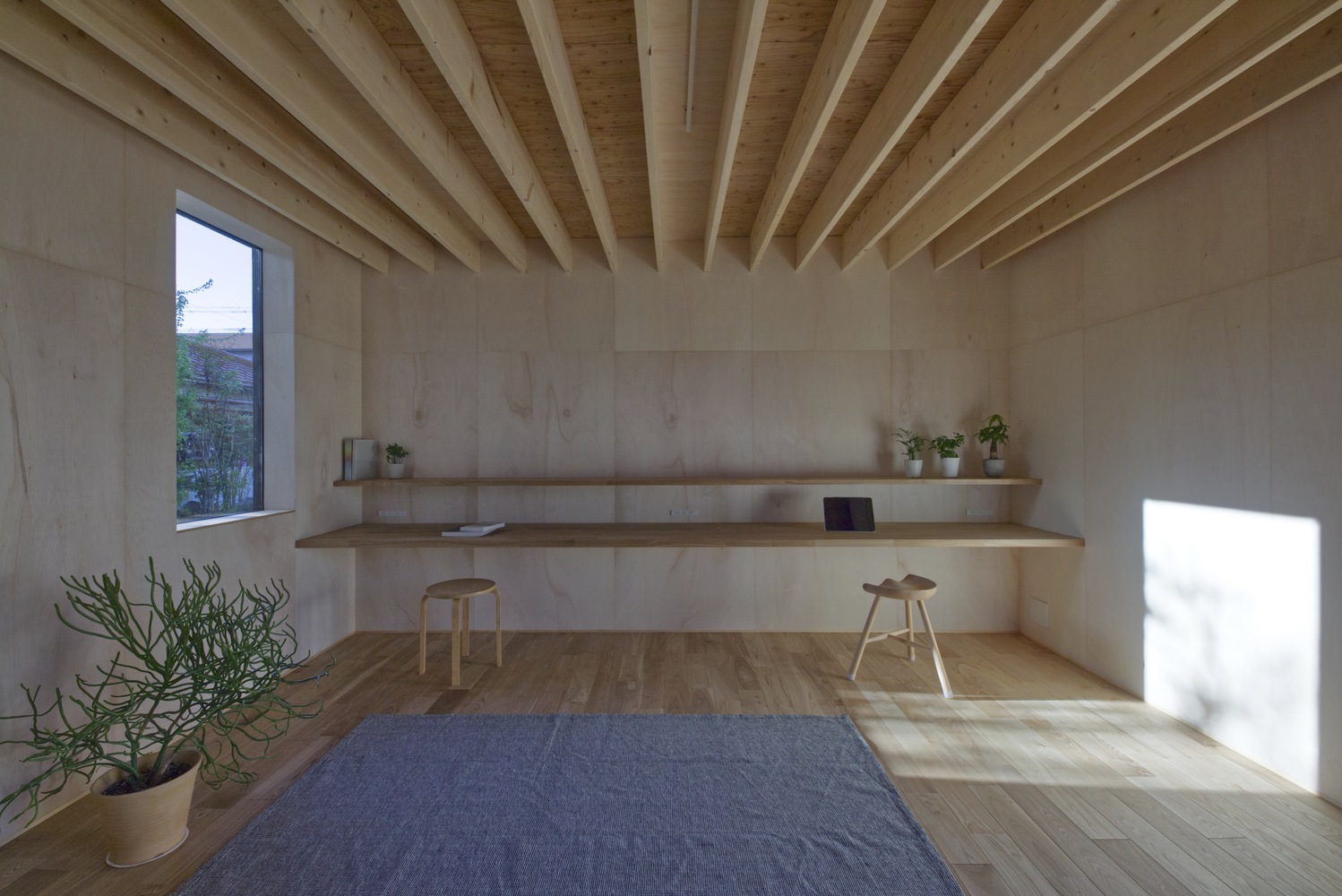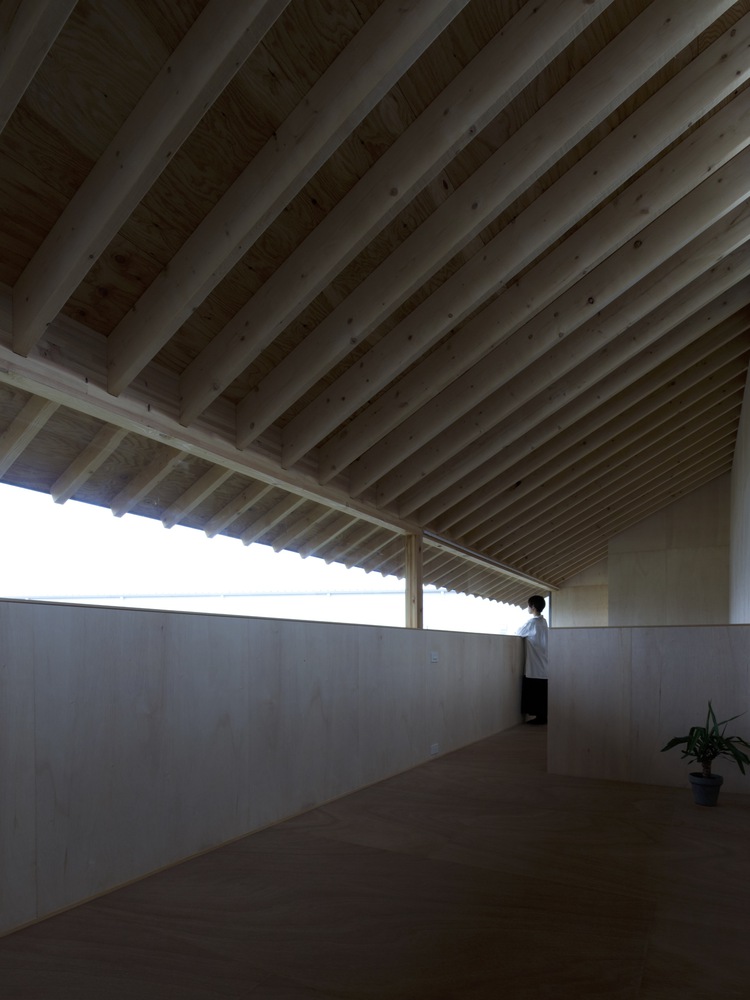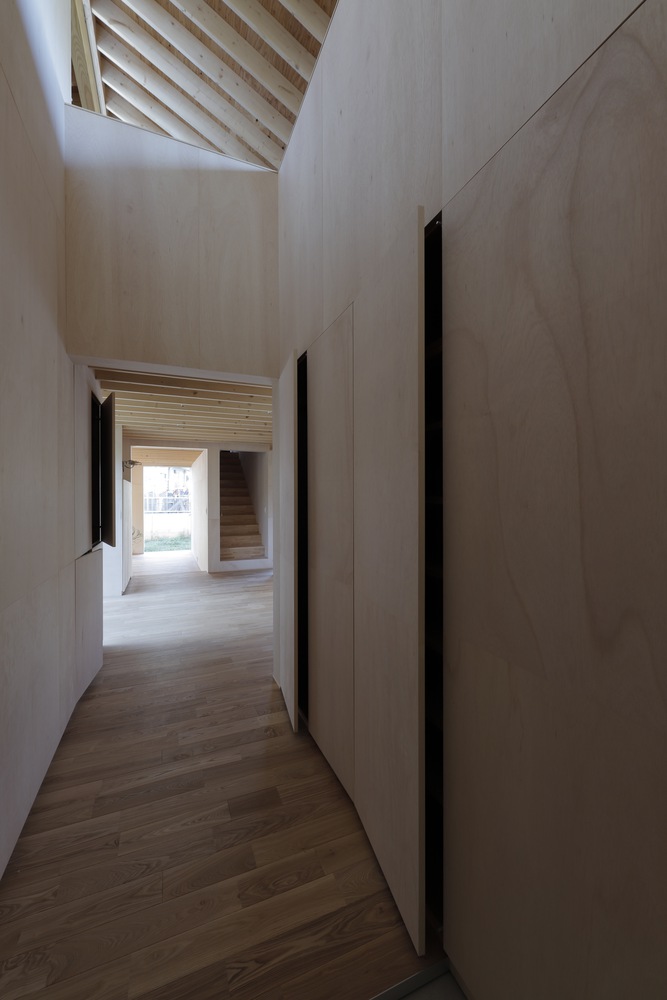 Enriching Life with A Unique Connection
The House in Hantsuki provides a connection to diverse external environments such as the "ground" and the "sky" within one building, enriching life in the unique setting.
With its innovative design that meticulously accommodates both a need for seclusion and a connection to nature, this residential project showcases Katsutoshi Sasaki + Associates' exceptional design capabilities.
This innovative house offers a glimpse into the future of residential design, where the need for privacy does not preclude a connection with nature. Its unique structure allows the occupants to experience the best of both worlds, making House in Hantsuki a notable example of modern architectural creativity.
Project information
Architects: Katsutoshi Sasaki + Associates – sasaki-as.com
Area: 74 m²
Year: 2023
Structural Designers: Tatsumi Terado Structural Studio
Garden Design: moss green ikkei
Construction Company: Toyonaka Construction Co.Ltd.
City: Obu
Country: Japan