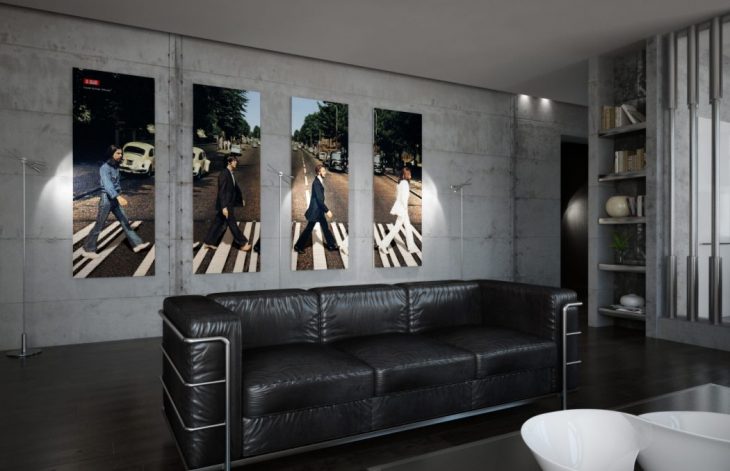 AlexLoft designed this uxury high-tech apartment located in St. Petersburg, Russia,in 2017. Take a look at the complete story below.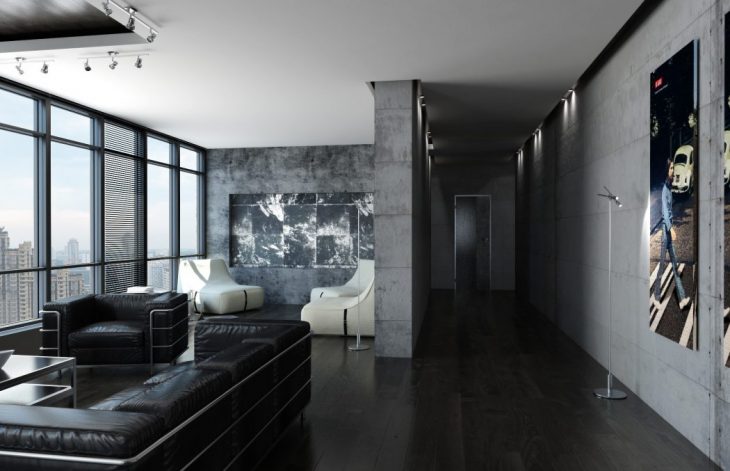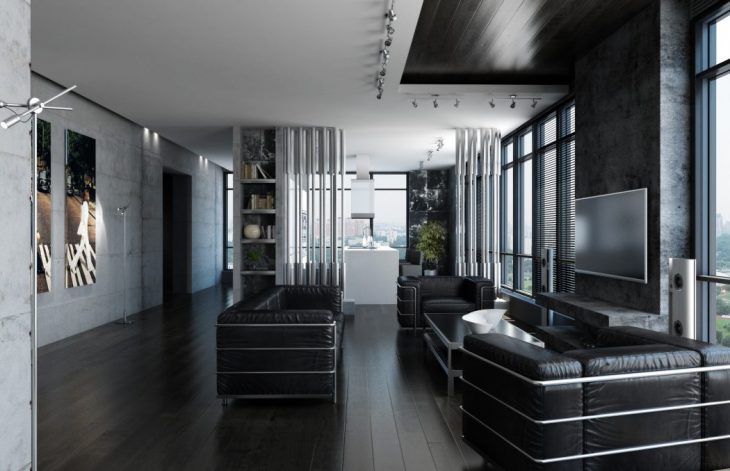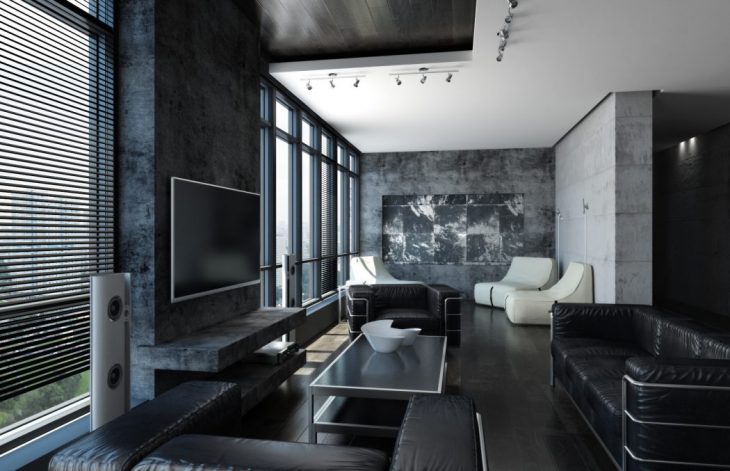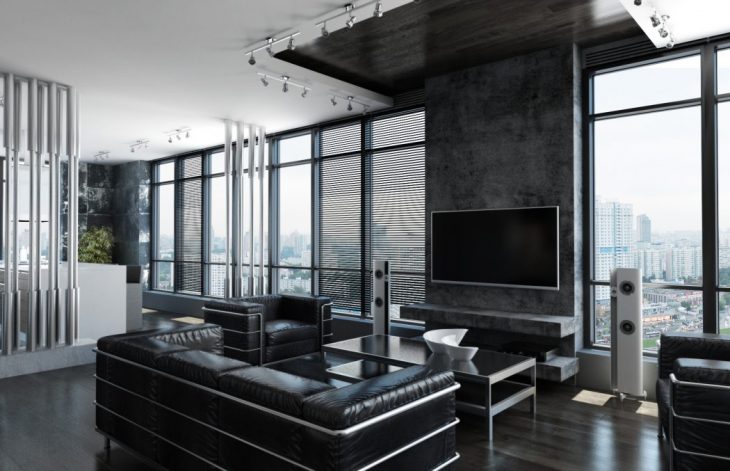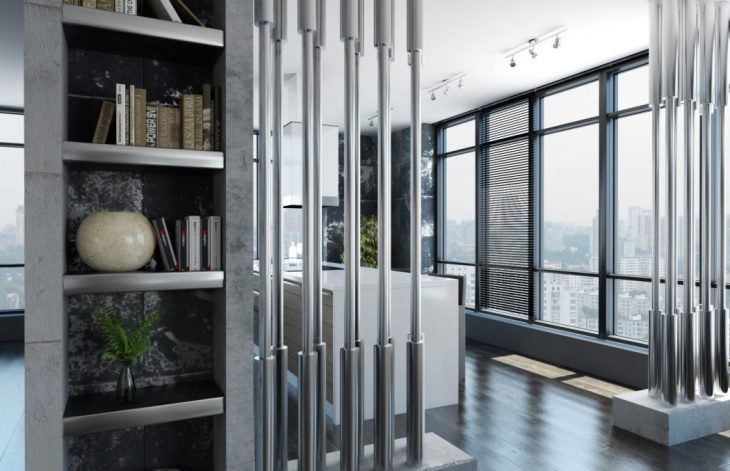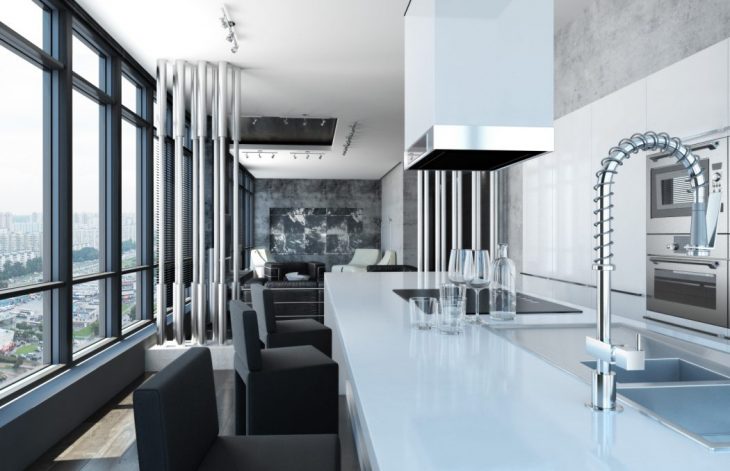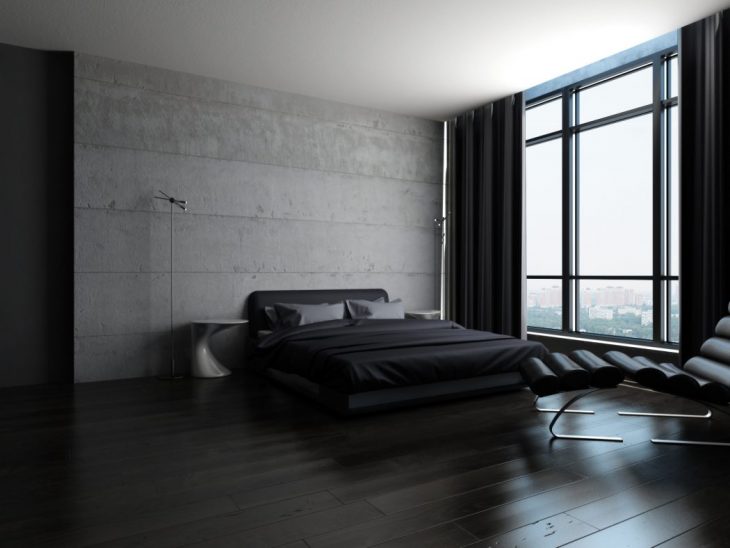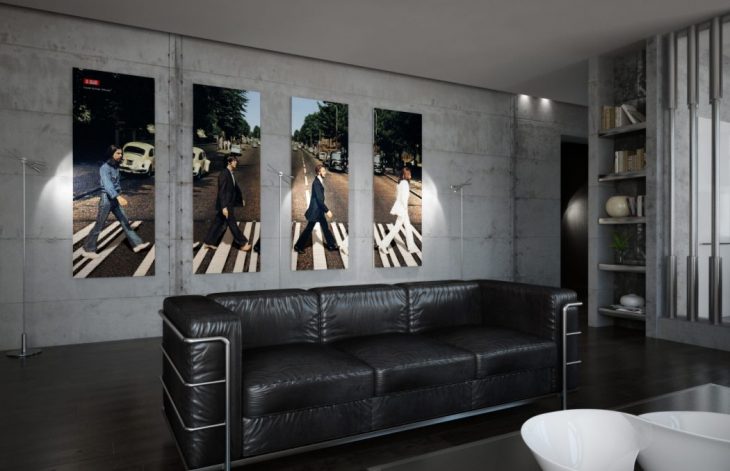 Customers wanted to get a real "high-tech" in the interior, and we, as soon as we saw this apartment, first thought about this style. Panoramic glazing, the seventeenth floor, a large area, the perfect combination for a laconic ultramodern interior.
The apartment was remodeled, from the many rooms turned out a huge living room combined with a kitchen, a dressing room, two bathrooms and two bedrooms.
In the decoration, the main role is played by micro cement on the walls, this material is similar to decorative plaster, but more durable and not afraid of moisture. The color scale of furniture and decoration is deliberately cold, paints from dark tones to light colors, all forms are simple and concise, the minimum necessary amount of furniture and a maximum of free space.