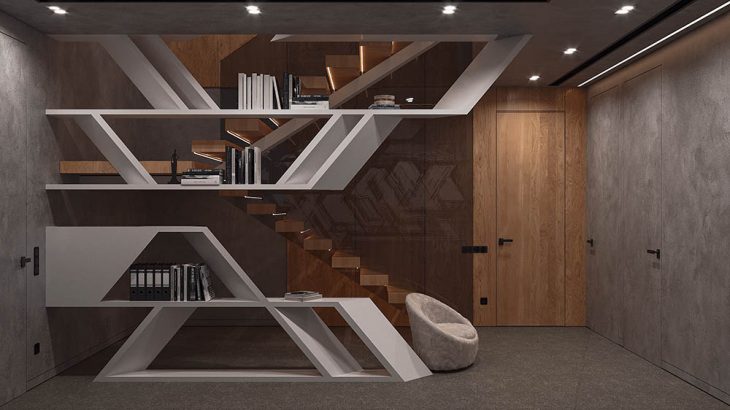 STIPFOLD recently completed their latest interior design project – NASH. The duplex apartment uses concrete as the prominent element of the interior and glass walls that offer an unobstructed view of the surroundings. Take a look at the complete story after the jump.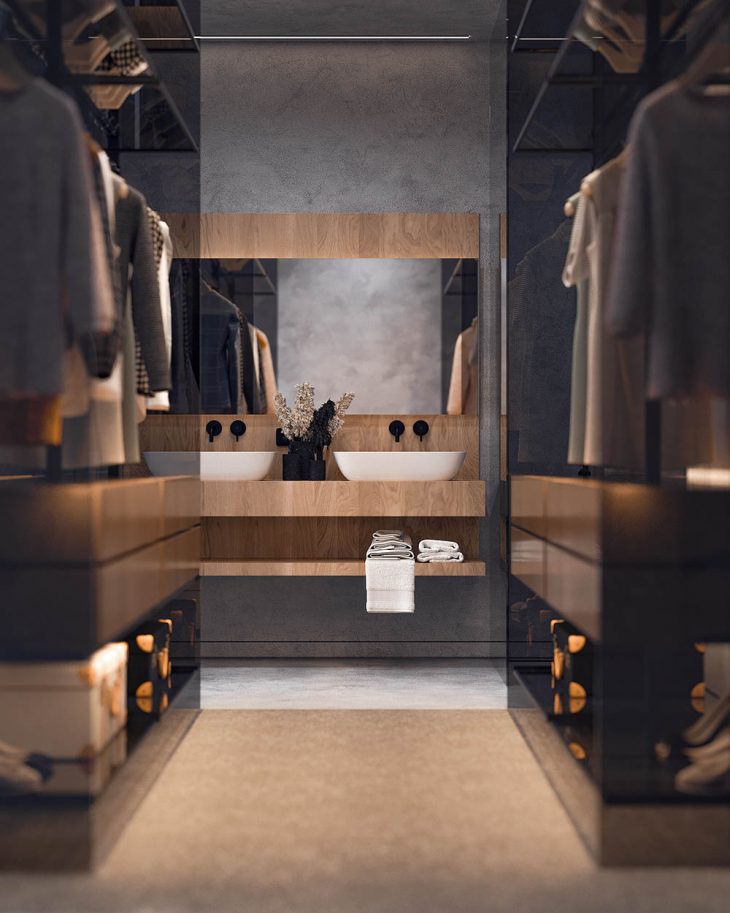 From the architects: This duplex is tucked away in nature. It was imperative to not overwhelm the visitor with an abundance of the design elements after a long drive from the city through the green landscapes. Furthermore, to be able to have an unobstructed view of the verdant surroundings the apartment has glass walls on the opposite ends. To emphasize this characteristic, the top floor living room and kitchen blend into each other without a partition between them.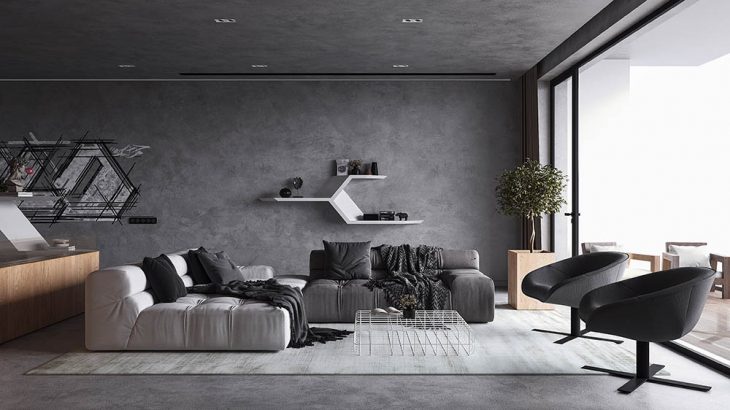 Concrete is the prominent element of the interior. Its aloofness is balanced with furniture, and soft tones and textiles. The custom shelves latch on the walls throughout the interior. These angular shelves also crawl along the stairs and incorporate the plants. Several walls feature graffiti.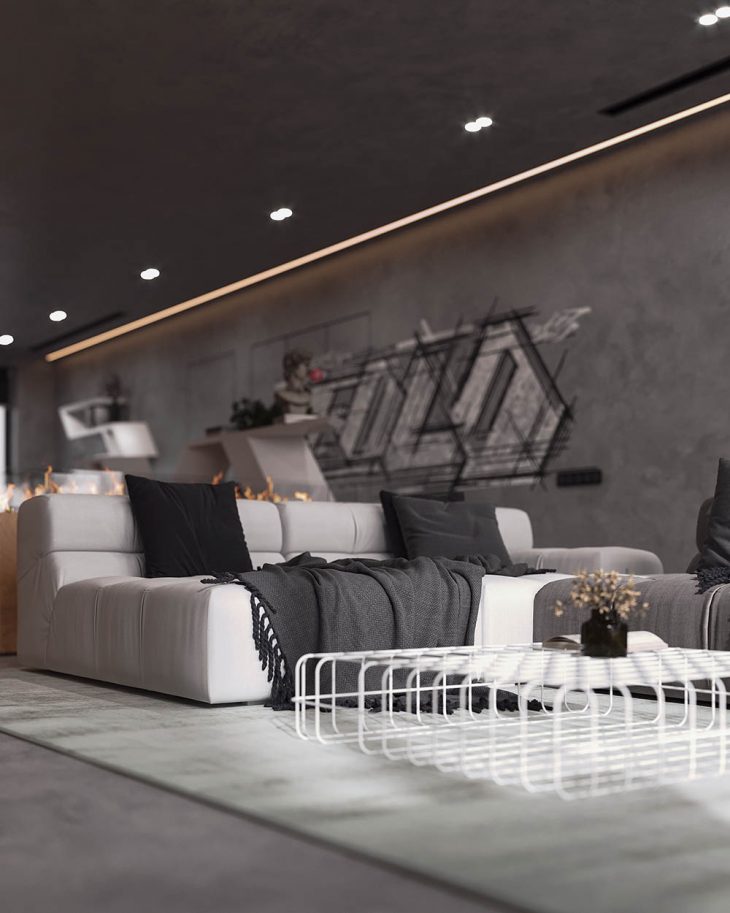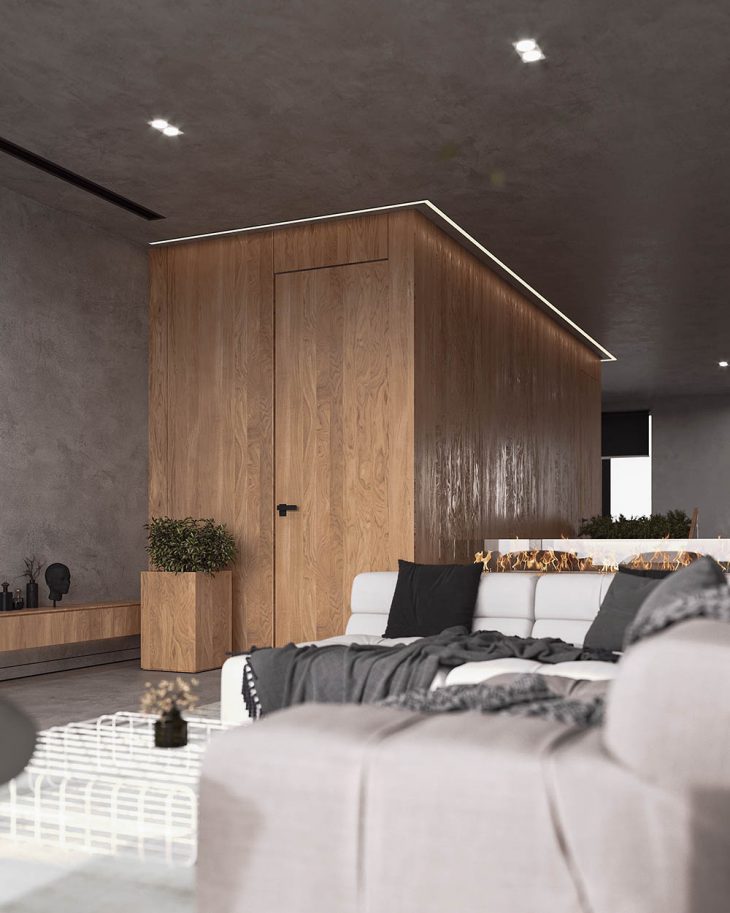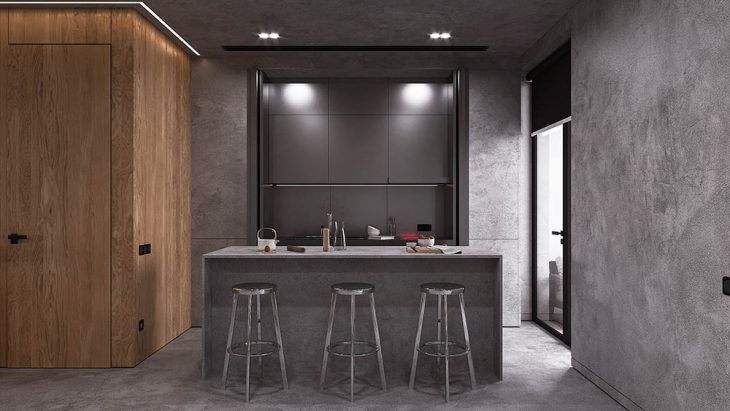 The first floor is allocated to the bedrooms and the bathrooms. Here, the floors are entirely covered with carpet. In the master bedroom, the wardrobe is secluded behind the dim glass wall.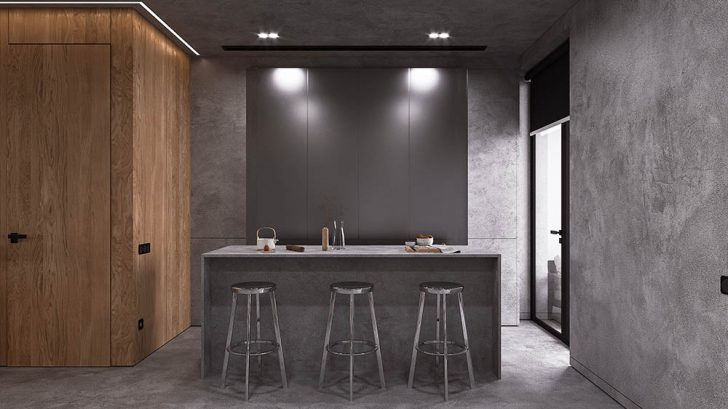 Credits
Architecture: STIPFOLD
Project Team: Beka Pkhakadze / George Bendelava / Giorgi zakashvili / Ketevan Gogodze / Niko Malazonia / Levan Gogava
Copywriter: Mika Motskobili
Location: Tbilisi / Georgia
Type: Residential Interior
Area: 200 m2
Year: 2021
Status: Under Construction