STIPFOLD have designed this stunning modern 2200 m² apartment building located in Batumi, Georgia, in 2018. Take a look at the complete story after the jump.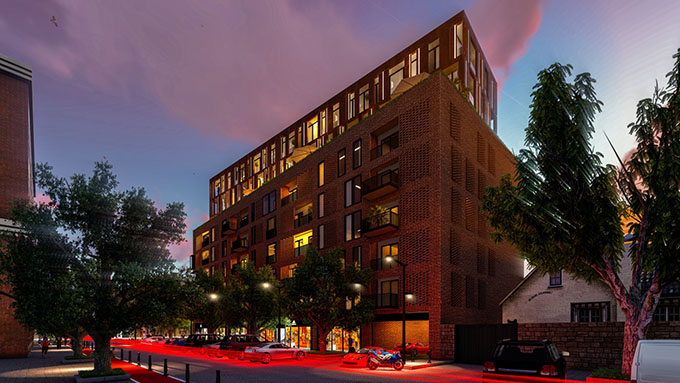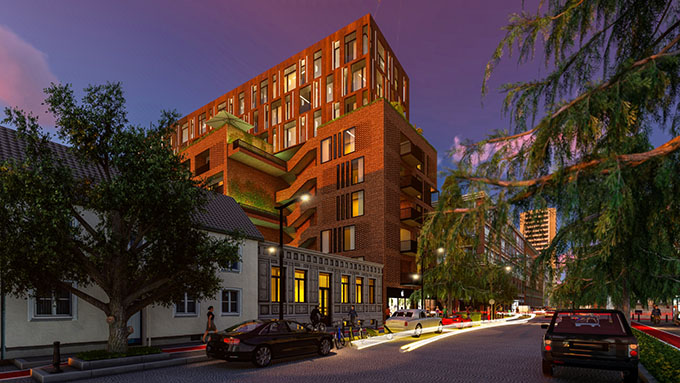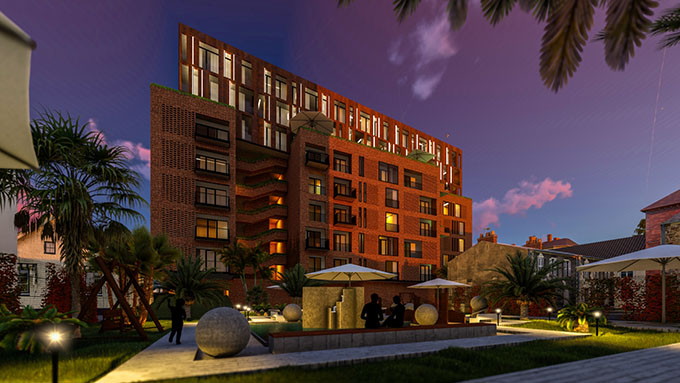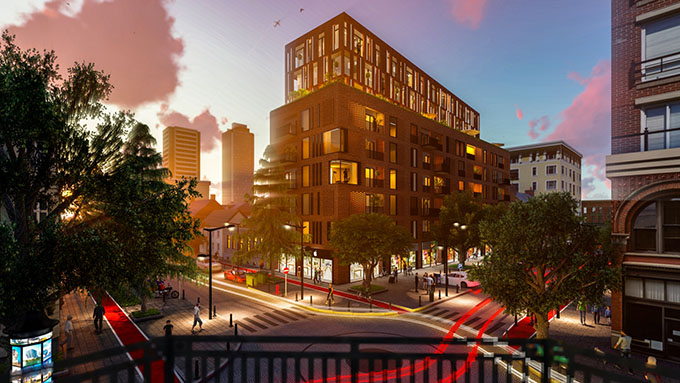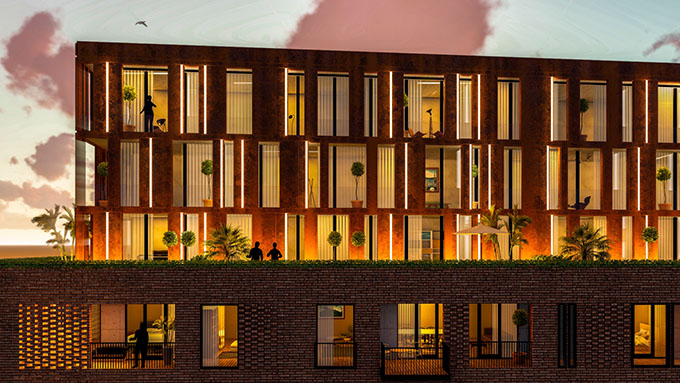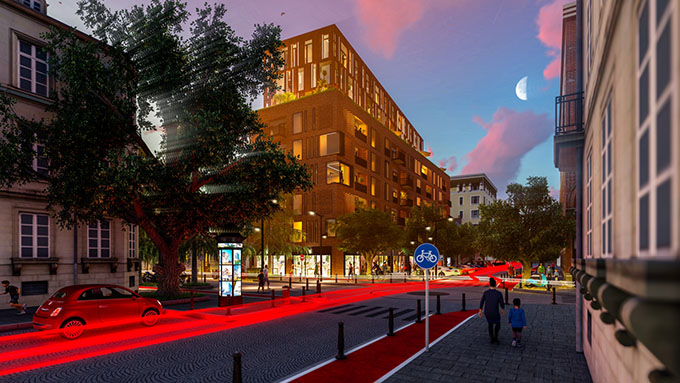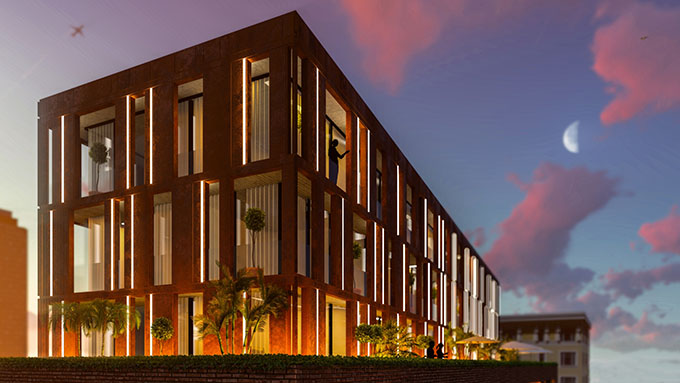 From the architects: This modern apartment building resides in an old part of Batumi. Unobtrusive design and brick exterior is comfortably integrated into the environment and a context of the surrounding historic buildings. A simplistic structure of the first six floors is designed with acknowledgment of an overall visual character of this part of the town. However, old material is used in a modern way and in accordance with the latest technics, creating patterns and variations.
The uppermost three floors, which contain the penthouses, have a contrasting and bolder structure and are encrusted with the rusted metal plates. The large green terraces, which are assigned to the penthouses, are located on a rooftop.
Credits:
Architecture: STIPFOLD
Project Team: Beka Pkhakadze / Giorgi Bendelava / Giorgi Tsuladze
Copywriter: Mika Motskobili
Location: Batumi / Georgia
Type: Residential / Housing
Area: 2200 m²
Year: 2018
Status: In Progress
Find more projects by STIPFOLD:stipfold.ge