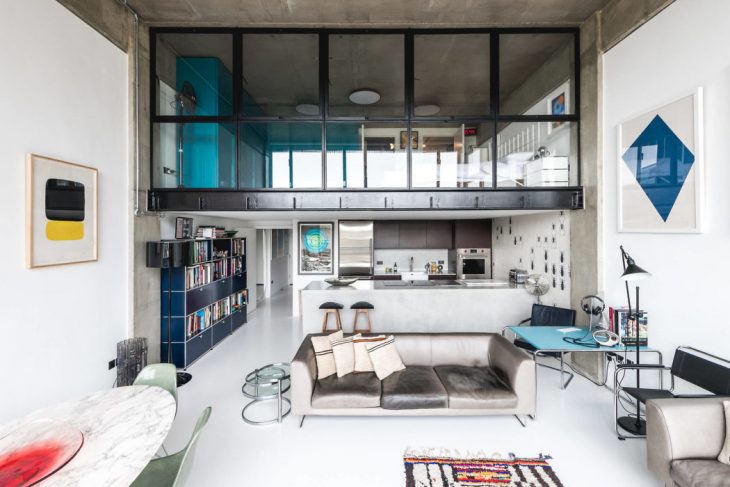 Day True designed this stunning industrial loft located in London, United Kingdom, in 2018. Take a look at the complete story after the jump.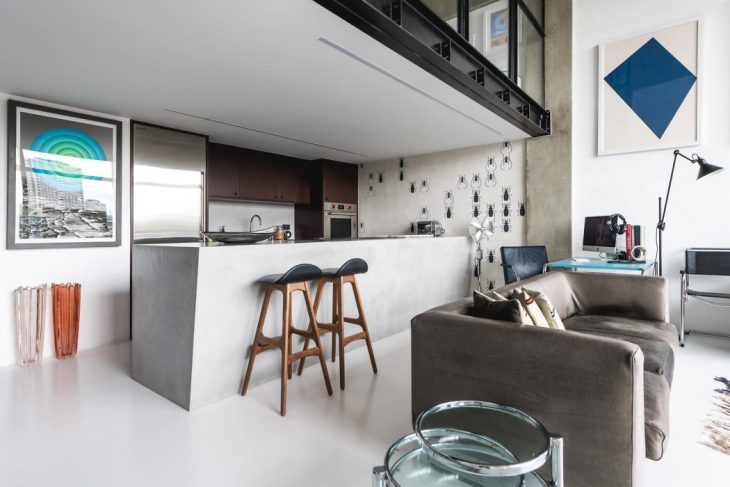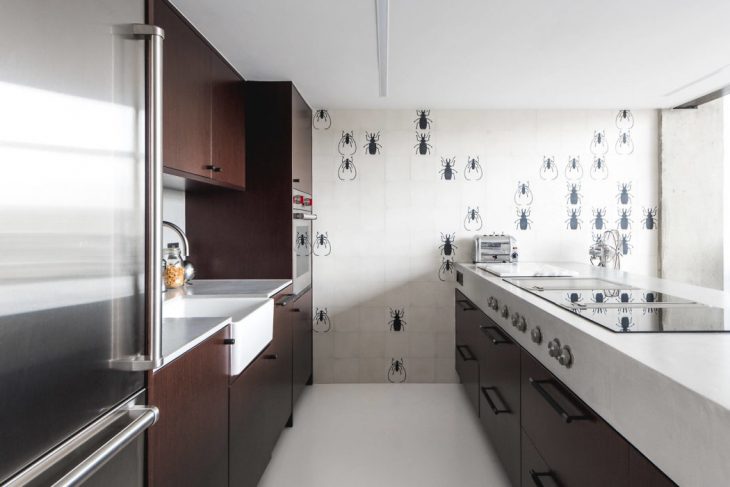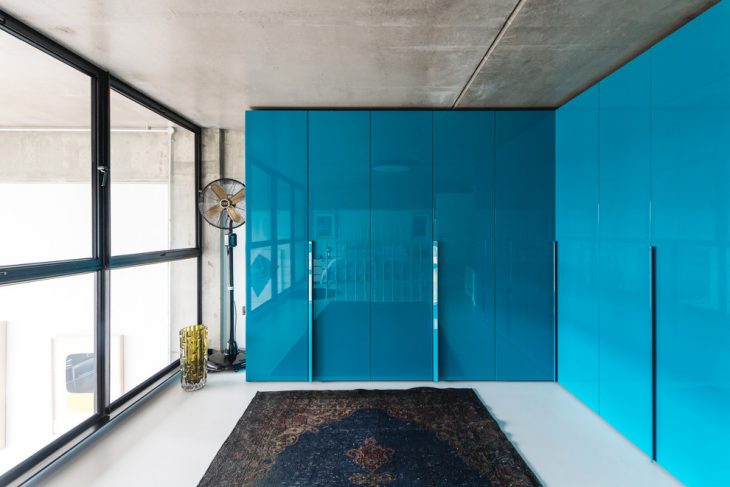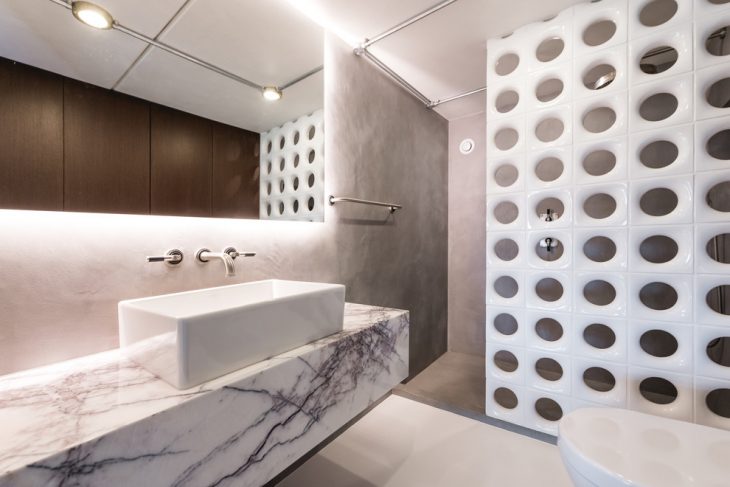 From the architects: This freshly refurbished loft represents many of Day True's values: a progressive and simple design that blend in the environment and enhances its architecture.
This was part of a full house project renovation and the client wanted to completely re-organize its structure. The large open space presented dual height aspect windows and a huge amount of natural light.
High ceiling and minimal concrete walls symbolized the starting point for this endeavour, using design as the mean to create decoration and play with the environment, creating clever ways to add space to it.
Find more projects by Day True: www.daytrue.com