Ethical Danish design brand Mater will launch new pieces by Copenhagen-based design studio Space Copenhagen for Salone del Mobile 2019, from 9-14 April 2019. The collections include The Dining Chair, High Stool Backrest and the High Stool Anniversary Collection. Discover the complete story after the jump.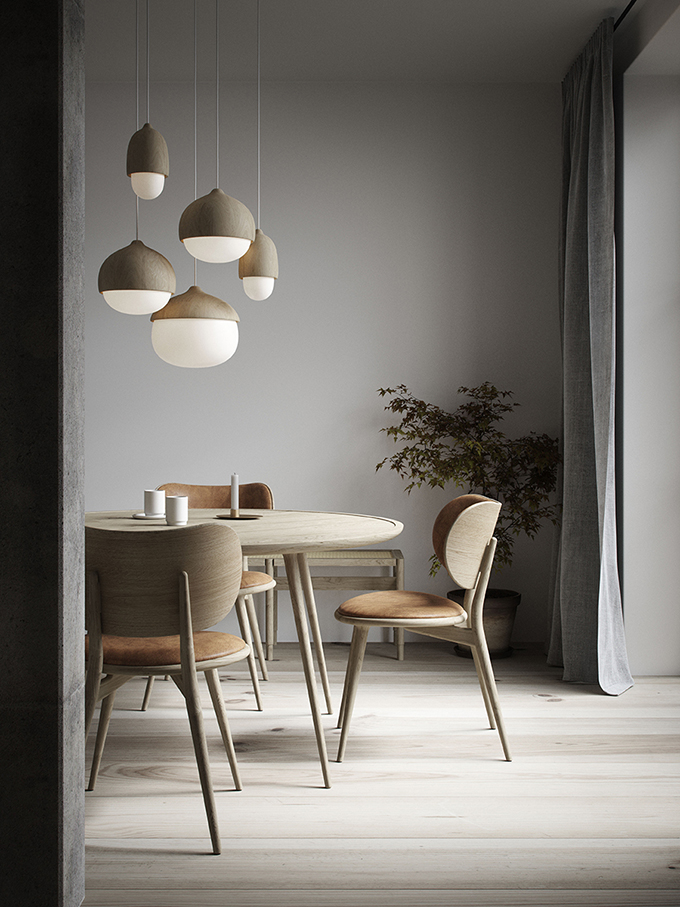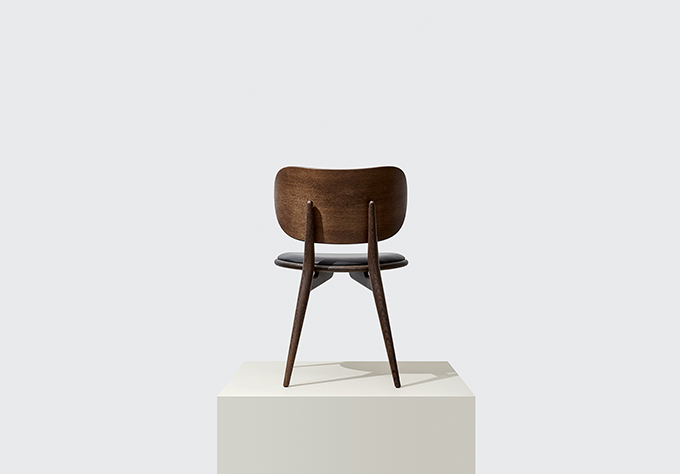 The Dining Chair is the newest piece to Mater's collection. When designing The Dining Chair, made from sustainably sourced wood, Space Copenhagen explored classic, simple and sculptural motifs. The backrest itself is upholstered in a soft durable leather and is fully supportive and comfortable so that it outweighs the need for armrests. The collection is available in solid oak or beech wood with a backrest steam bended in veneer.
The High Stool was originally launched to market in 2009 and is regarded as a new Danish Design classic with its clear sculptural and sensual qualities and its timeless feel. This April, to coincide with its 10-year Anniversary, Mater will present the High Stool Anniversary Collection, showcasing the piece with a new range of leather seats from Sorensen Leather.
The leathers selected for the Anniversary Collection are harmonised by a muted colour scheme of earthy tones from the Dunes range of Sorensen Leather. The Dunes Collection is the only leather labelled with the Nordic Swan Ecolabel chrome-free leather. A highly-respected certification verifying that it meets the rigorous requirements regarding the environment, use of energy and resources.
The sustainably sourced solid wood and new choice of Ecolabelled leather seat honour Mater's commitment to the environment for a better planet by supporting the UN Sustainable Development Goals of 'Life on Land', 'Responsible Consumption and Production' and 'Partnership for the Goals'- Henrik Marstrand, Founder and CEO of Mater says 'On the back of celebrating the 10-year anniversary of the High Stool we felt it was the perfect time to evolve our collaboration with Space Copenhagen and introduce The Dining Chair. We hope this new piece will also become a modern-day Danish design classic as its predecessor did. Space Copenhagen and Mater have a shared approach and passion to create classic, timeless and durable designs using high-quality materials, with a commitment to the finest craftsmanship in an ethical context.'
Space Copenhagen has also designed the High Stool with a new backrest which builds on High Stool's beautifully fluid, sculptural and archetypal character, adding a generous rounded backrest for a heightened sense of comfort.
Space Copenhagen comment: 'The classic wooden chair as a typology has been a recurring theme for us – something that keeps us interested – whilst at the same time rather challenging for us to approach growing up on the shoulders of a much celebrated Danish furniture tradition that stands out for incredibly beautiful and thoughtful execution with a timeless quality. So, getting The Dining Chair to a stage where it feels clear, contemporary and effortless took quite some consideration and trials. We are very pleased with how it turned out.'
Find out more at materdesign.com and spacecph.dk