Encants Barcelona is a traditionally organized informally in the outdoor street market centenary . The site for the new market location , not far from the present , is situated at the confluence of the Meridiana Avenue and Plaza de las Glorias . The project is proposed as the main objective of maintaining the openness and street market currently enjoyed Encants . The limited area of about 8,000 m2 of land for a commercial program that covers more than twice the area is a strong determinant .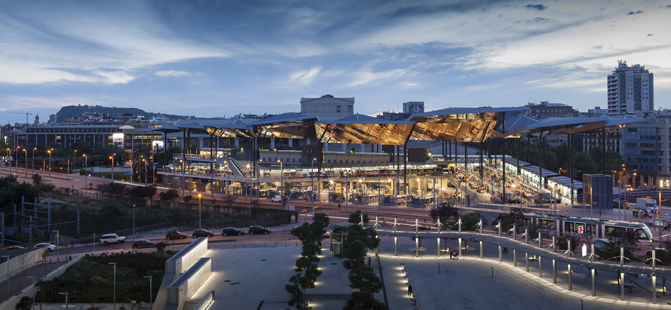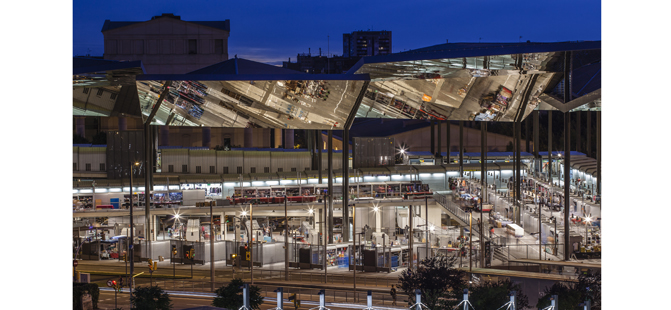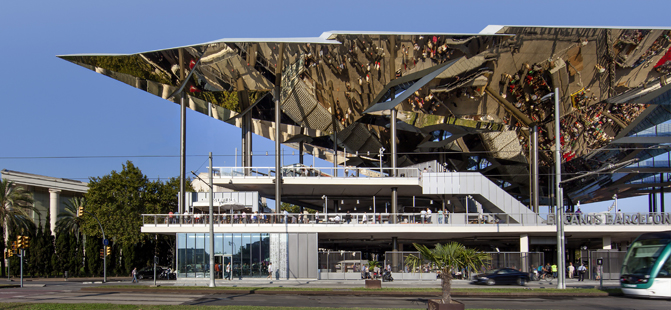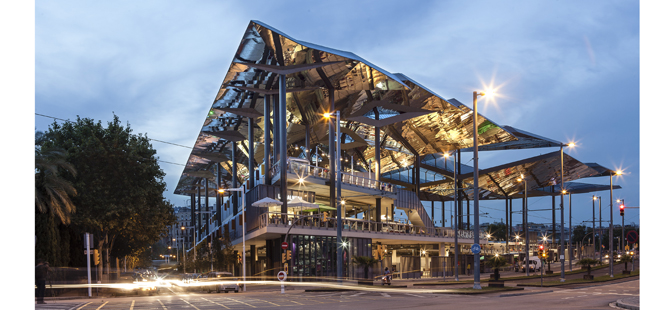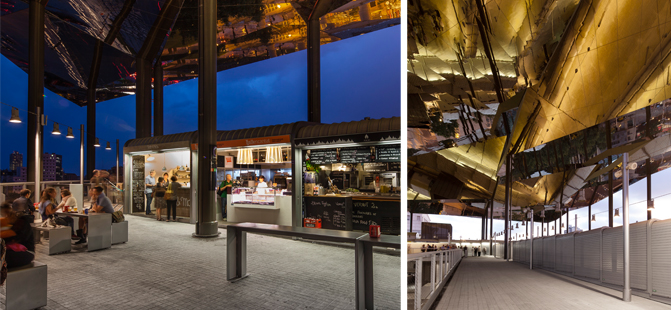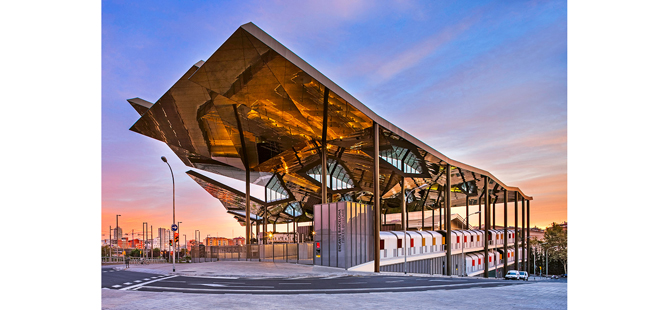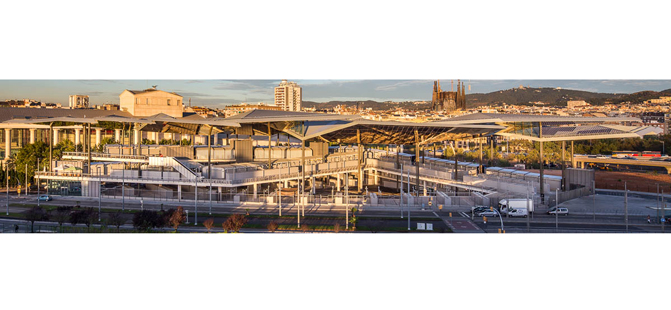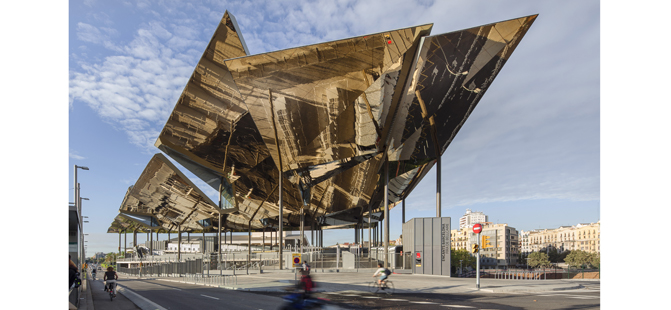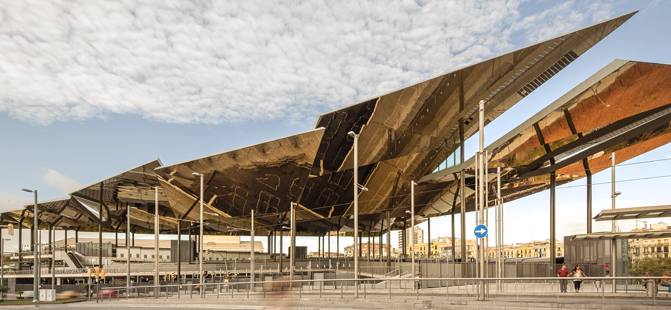 The proposal aims to avoid the construction of different plants fleeing mall model . To do this, a continuous commercial space with slightly inclined planes that are woven into a loop that creates a seamless travel between trading posts and small shops in a similar to walking on a pedestrian street projects experience . Through the folding of different levels of soil perimeter streets are reconciled and are blurred throughout the internal market access levels .
A large deck suspended as a canopy, nearly 25 meters high , gives the market recognizability as prime urban equipment and protects from solar radiation dealers and users. The deck is divided into bands of varying width . Its underside generates multiple broken roof planes become a mechanism of reflection of the city into the market.
The building has two levels below ground . The first is intended for own logistics market and while the latter is conceived for the public parking facility users .
Photography by David Cardelús, Rafael Vargas and Simon Garcia.