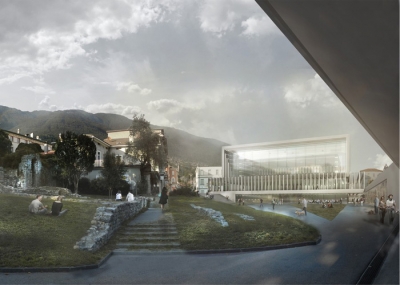 Project: Cinema Hall of Locarno Film Festival
Designed by Mauro Turin Architectes
Team: Mauro Turin, Inigo Oregui, Martine Laprise, Magdalena Lewczyk
Client: Locarno City
GFA: 9 000 m2
Location: Locarno, Switzerland
Website: www.mauroturin.ch
Mauro Turin Architectes create a proposal for the Cinema Hall of Locarno Film Festival project in Switzerland. More images and architects' description of the design after the break: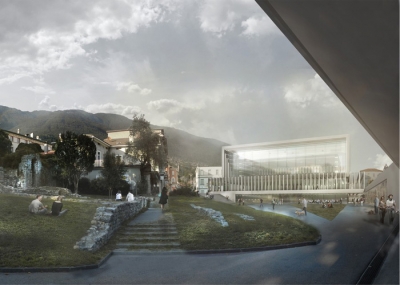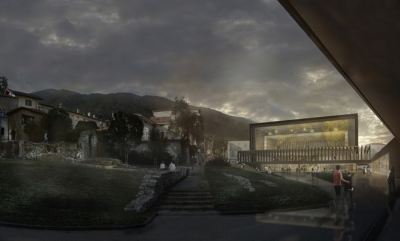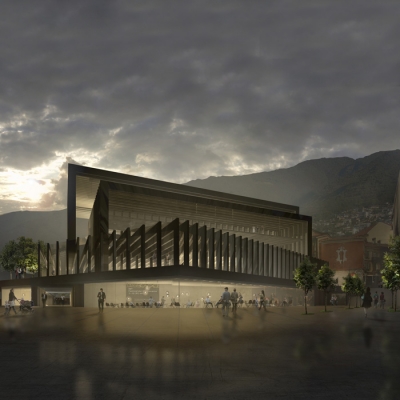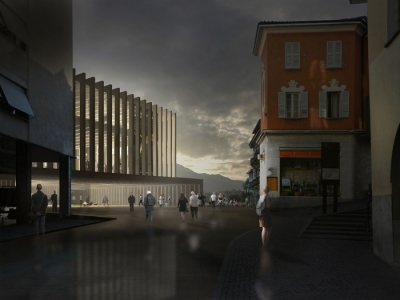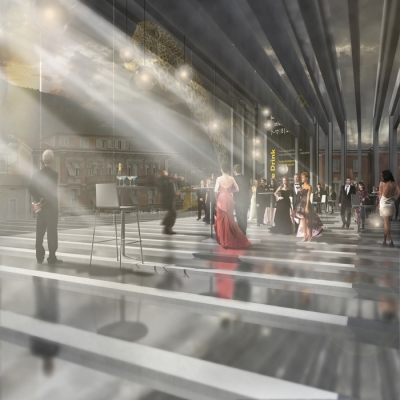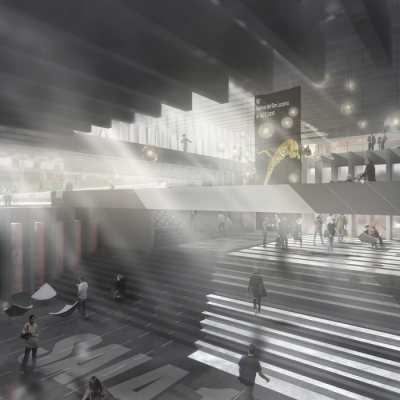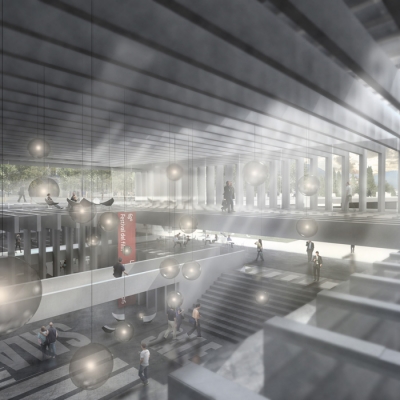 From the Architects:
The design of the future Cinema Hall was inspired by a strong urban vision; the will to create a building that is at the same time unique and harmonious, which refuses to be a stand-alone project by participating actively to the landscape of the city of Locarno. Based on its surrounding context, the Cinema Hall project is characterized by the development of a building that creates, due to its precise position, a link between old and new urban fabric, an articulation between the multiple mobility flows thanks to its different ways and places and a symbolic confluence point. Indeed, a strong and elegant volume is erected on a base that acts like a pedestrian link and frames two public places. The coherence of its insertion in the city, the fluidity and transparency at the level of the streets and its strong presence in the urban landscape are among the main assets of the project.