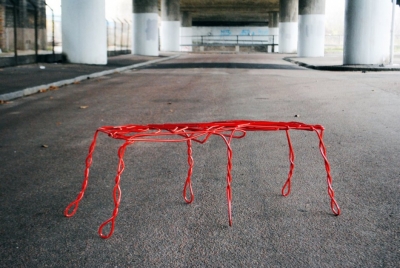 Project: Thread Bench
Designed by Ola Giertz
Website: www.olagiertz.se
Thread Bench design coming from designer Ola Giertz, created with playfulness and a child's outlook.
From the Designer:
Thread Bench is designed with playfulness and a child's outlook on the world in mind. It has a naivistic and lighthearted style, based on asymmetry and chaos rather than precision and accuracy. The bench is a handicraft that is almost impossible to produce industrially. It is made of massive metal bars. The finished prototype is very similar to the tiny model that was sculpted in metal wire. A series of furniture based on the concept would do a great deal to liven up stiff and serious environments with their playful and childish shapes.