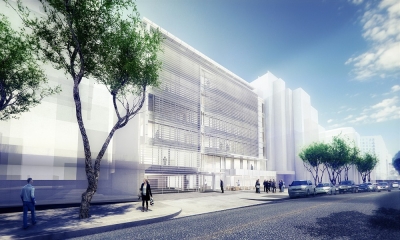 Project: Leblon Offices
Designed by Richard Meier Architects
Location: Rio de Janeiro, Brazil
Website: www.richardmeier.com
The radiant Leblon Offices in Rio de Janeiro come from the drawing board for Richard Meier Architects, the project marks the first structure to be build by this New York Based practice in South America. Created as the new HQ for VINCI partners the building holds 10 floors of open working areas. Besides office space the building also finds place for retail as well as underground parking.