Portuguese designer Gonçalo Campos after collaborating with companies like LIGNE ROSET, HABITAT, CIZETA or WEWOOD, will be showing a small collection of objects in SaloneSatellite that represent his personal view on good design. Take a look at the complete story after the jump.
These are all original concepts, still prototypes, but developed for production.More than an exercise in form, these are a study of unusual constructions. Not gratuitous, but a serious development that results in sound products, developed with production in mind. All prototypes were sourced in Portugal where a dense network of producers work regularly as a team. This unique eco-system allowed for the testing and production of complex prototypes with an impeccable finish.
ZARAFA bar stool
This stool was designed with a cantilever seat that allows to hang the stool on a high table to facilitate cleaning. A product designed for contract use, where savings in maintenance time make a difference.
CARGA table
A high table, with a metal structure that evokes a typical wooden construction. This facilitates a flat pack construction, and helps to keep the table secure while offering a foot rest.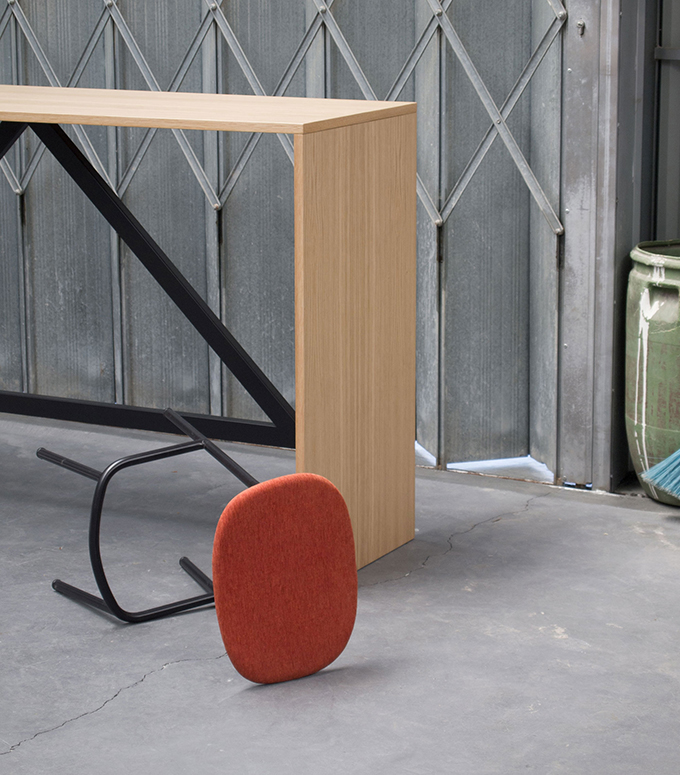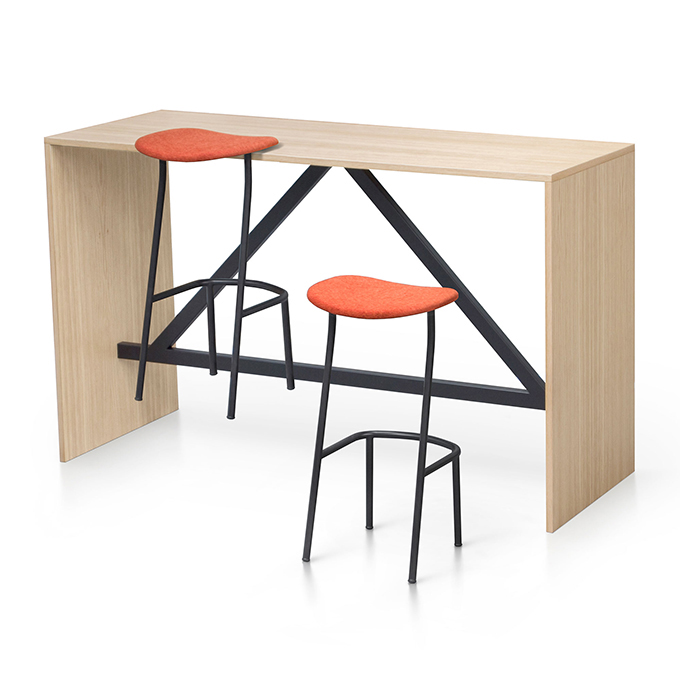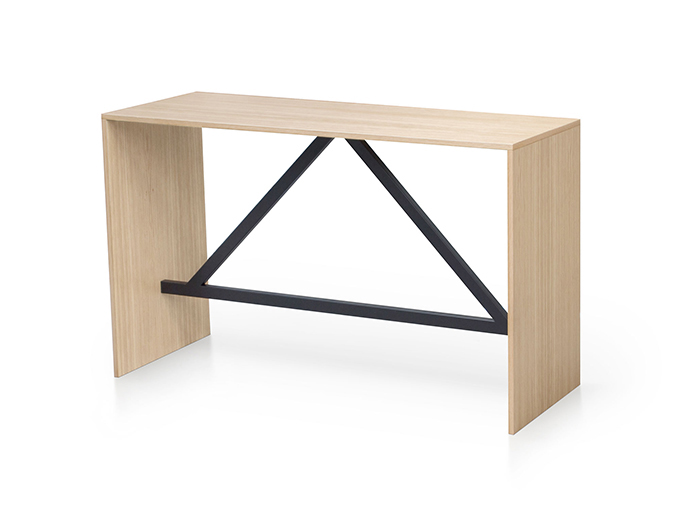 NELI armchair
This comfortable armchair features a cantilever upholstered back rest. This simple wooden structure makes it easy to transport in parts and assemble.
LORA dining chair
A stacking dining chair that uses a tubular structure – This gives it lightness and challenges the typical "school chair" look that metal tube chairs tend to have.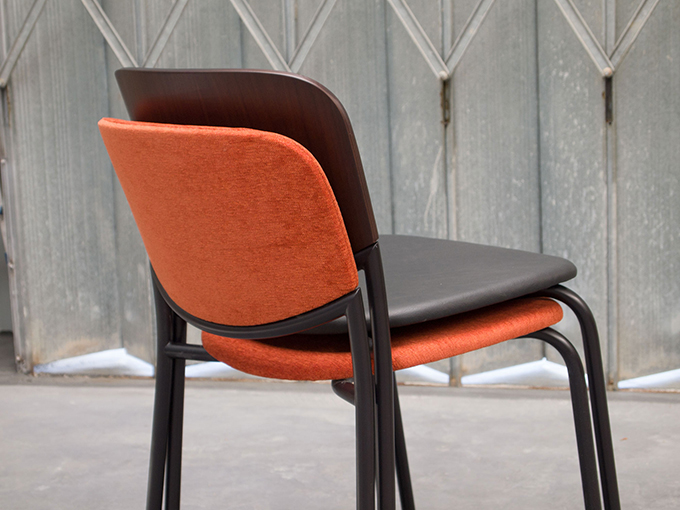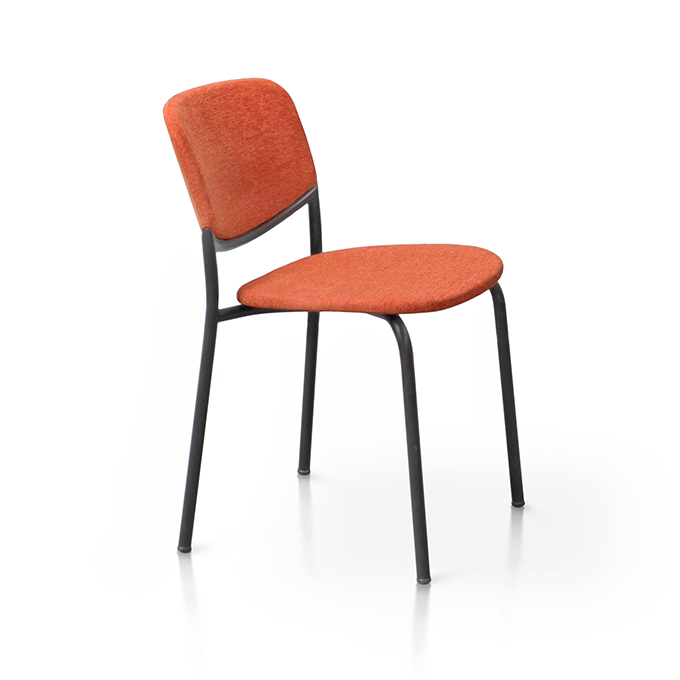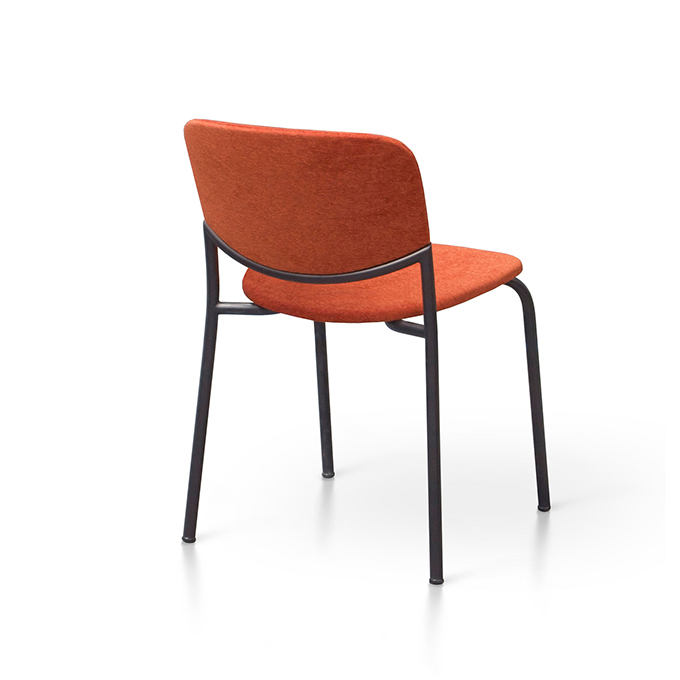 SONATA desk
A desk made for home use, with a second level that can be used as a console. The characteristic wave on this shelf provides a desktop space to setup a laptop for work.
Find more designs by Goncalo Campos: www.goncalocampos.com