AVANT TOI HOME will open its first mono brand store during Design Week April 2018 in Milan. Take a look at the complete story after the jump.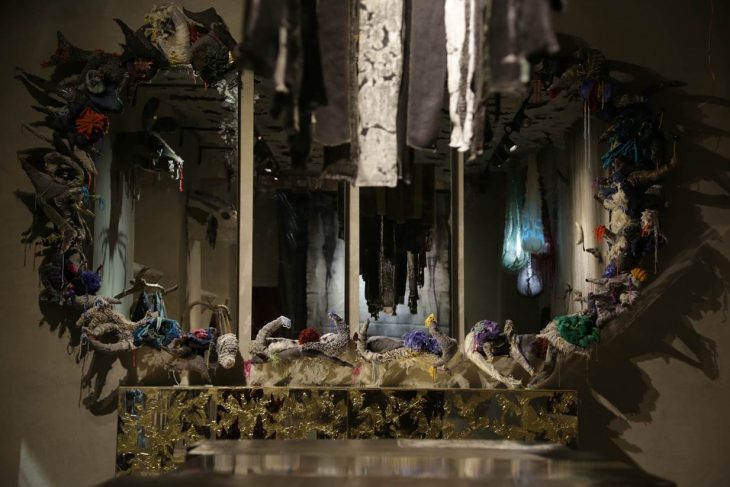 A dreamy setting covering 110 square meters, a den of earthy color with streams of light filtering through the leaves of a primeval forest. Iconic AVANT TOI wool and cashmere materials in various shapes form the basis of the design concept, seen in suspended light fixtures, enveloping mirrors and incorporated into maxi wall murals. A patchwork of exquisite fibers and yarns become whimsical creatures that hang from the walls, an ironic and absolutely cruelty free interpretation of classic hunting trophies by artist and brand co-founder Mirko Ghignone.
The AVANT TOI HOME collection reflects the unique experimental approach to fine fabrics and materials found in the original AVANT TOI fashion brand. Elements of design including blankets, bedcovers, pillows, cushions, rugs and table linens are subjected to unconventional techniques and treatments, becoming unique objects that transform the home into a magical and cozy sanctuary.