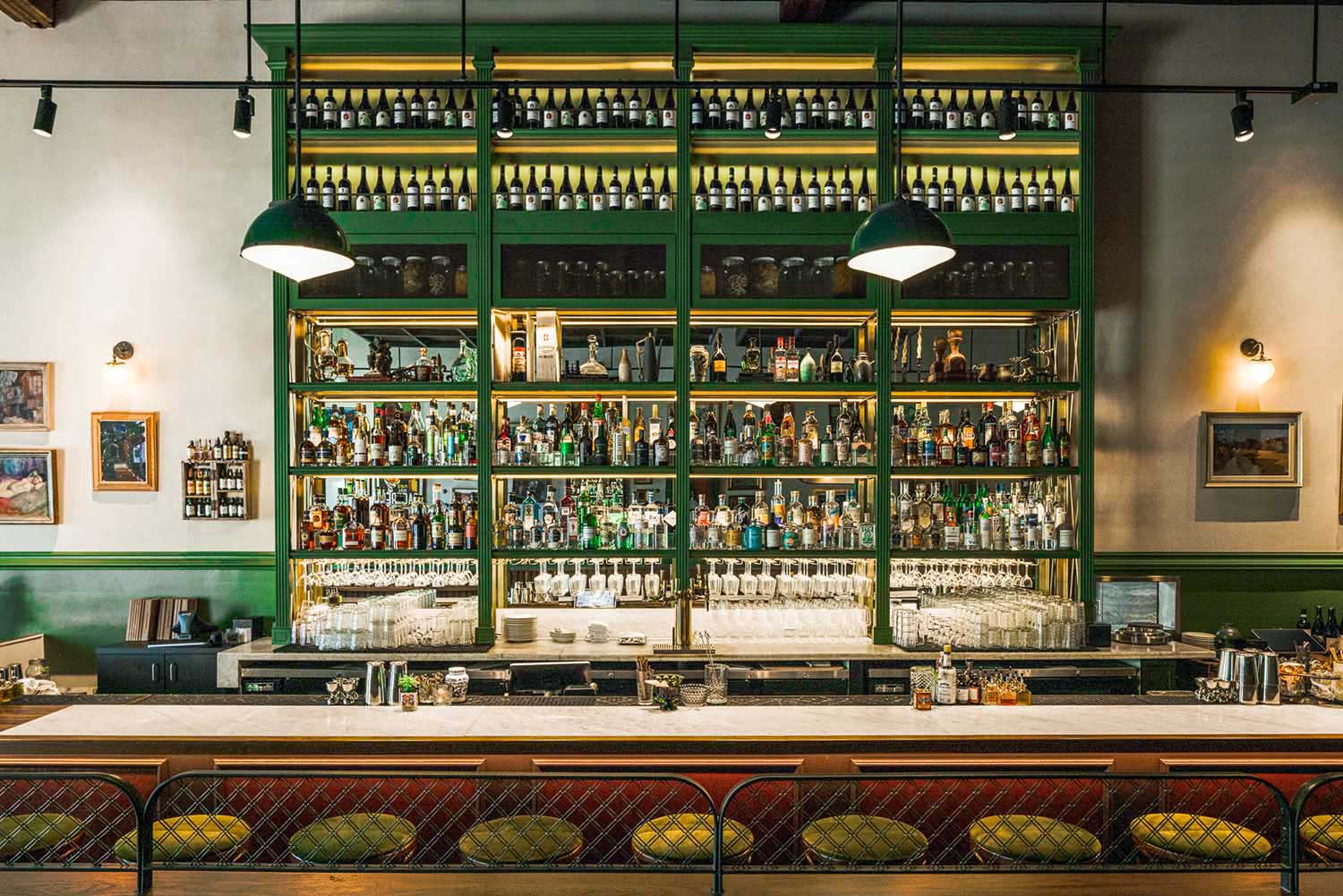 Studio UNLTD has recently completed its newest project in Silverlake – Los Angeles – Bar Moruno. The vibrant Spanish tapas restaurant takes inspiration from old-world bodegas. The original location in West Los Angeles had been closed for five years before owners David Rosoff and Chris Feldmeier brought on Studio UNLTD to design Bar Moruno's new home. Warm pops of colors, wood paneling, and brass lighting fixtures compliment the food, creating an inviting atmosphere.
With echoes of 20th century sensibility, the interior exudes a timeless warmth and conviviality. Large red double doors that open onto Sunset Boulevard beckon onlookers to stop and relax for the afternoon.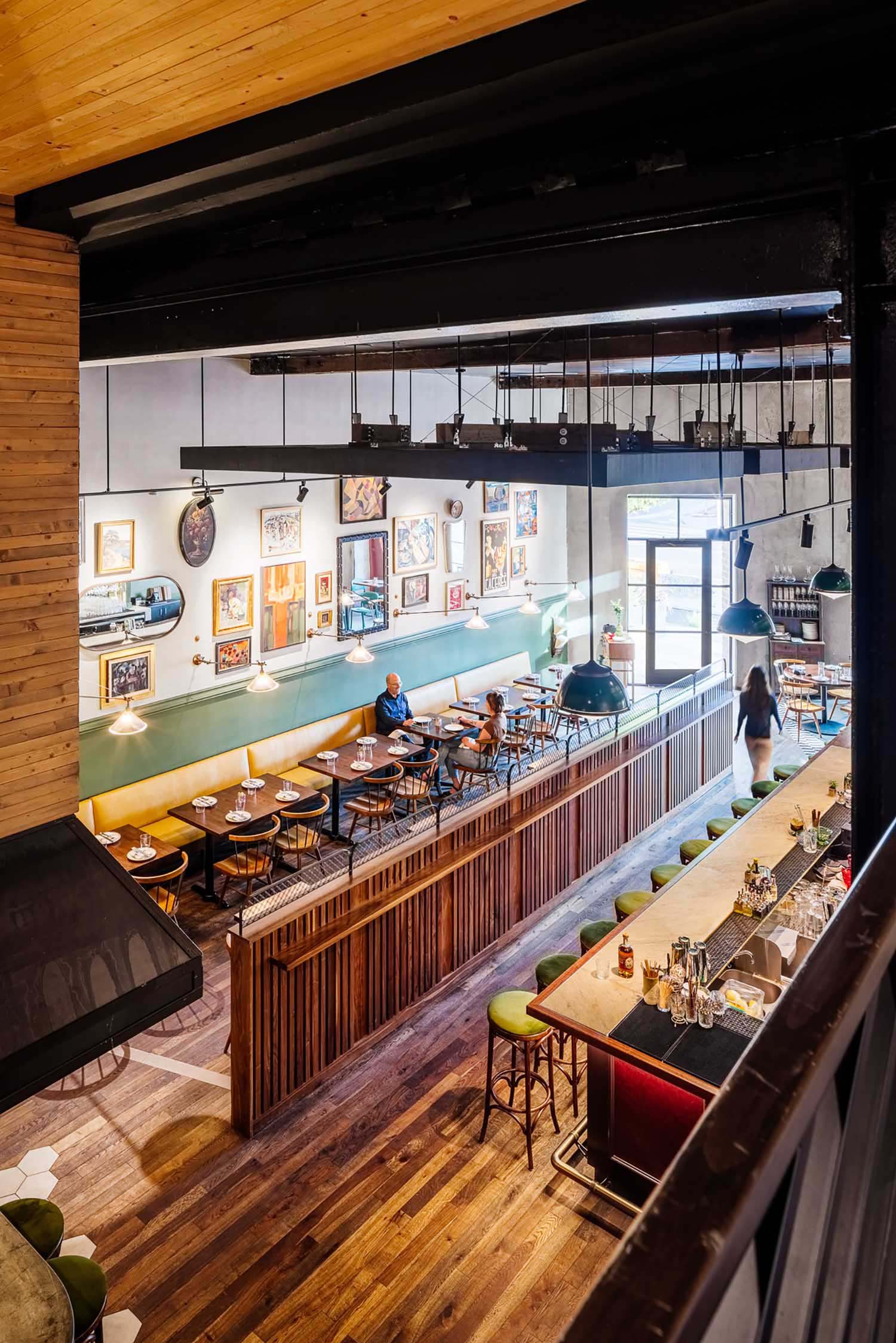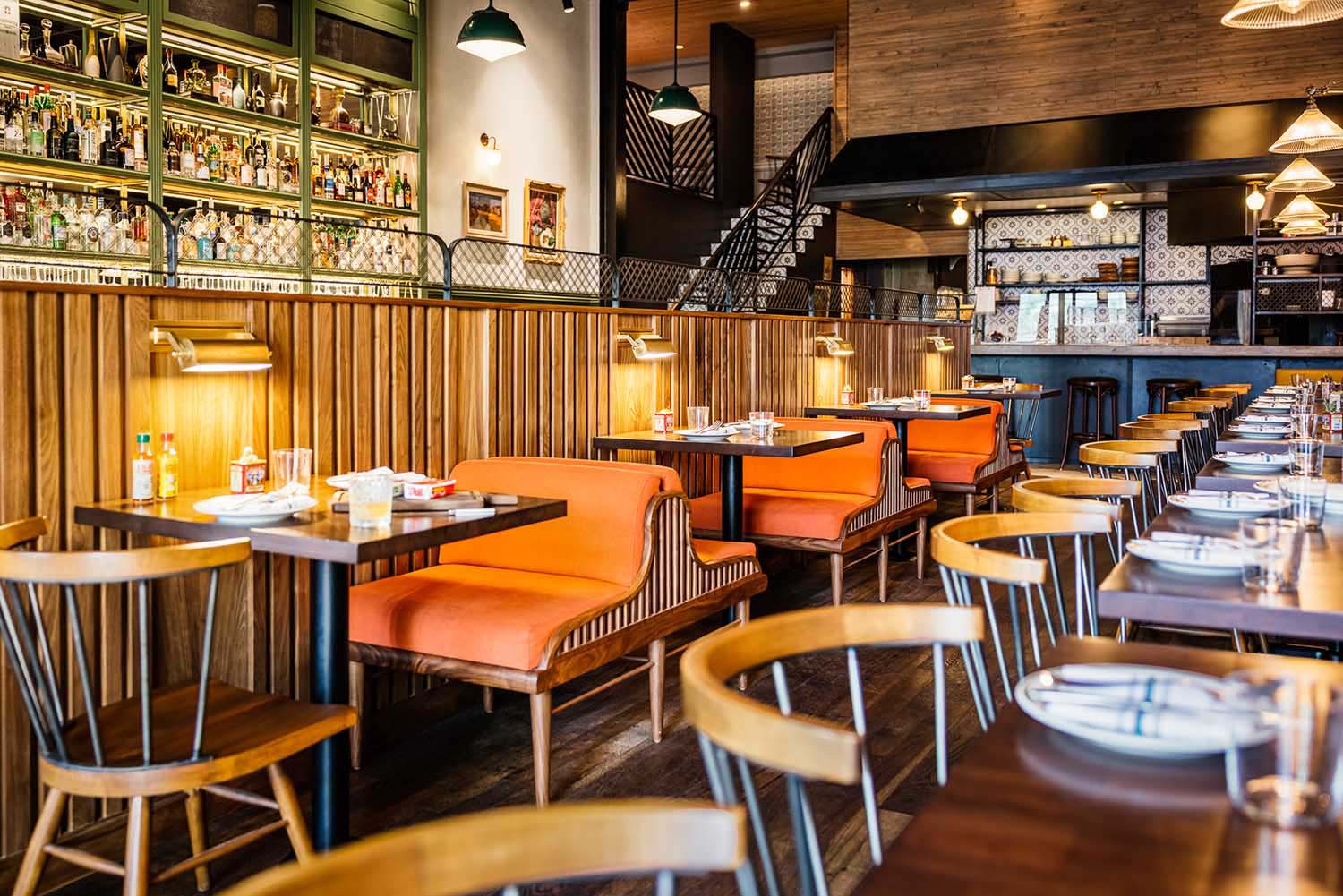 The big back bar shelf, which is drenched in olive green and mirrors and allows for dramatic exhibition of the varied gin and vermouth bottles at the center of the vast bar program, is the focal point of the space. The bar evokes images of traditional European cafes thanks to its faux leather paneling, oxblood-painted wood paneling, and aged Carrera marble countertop.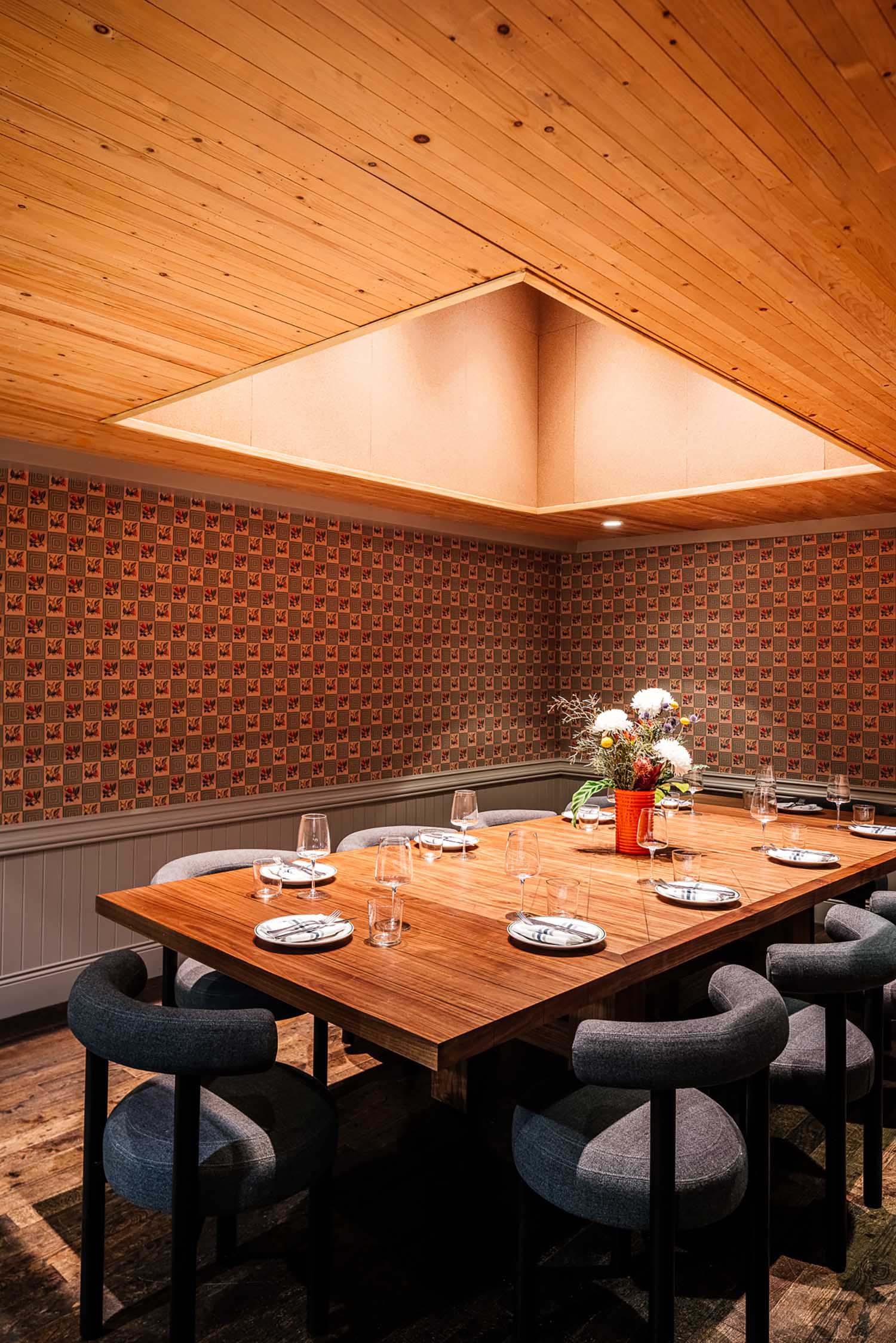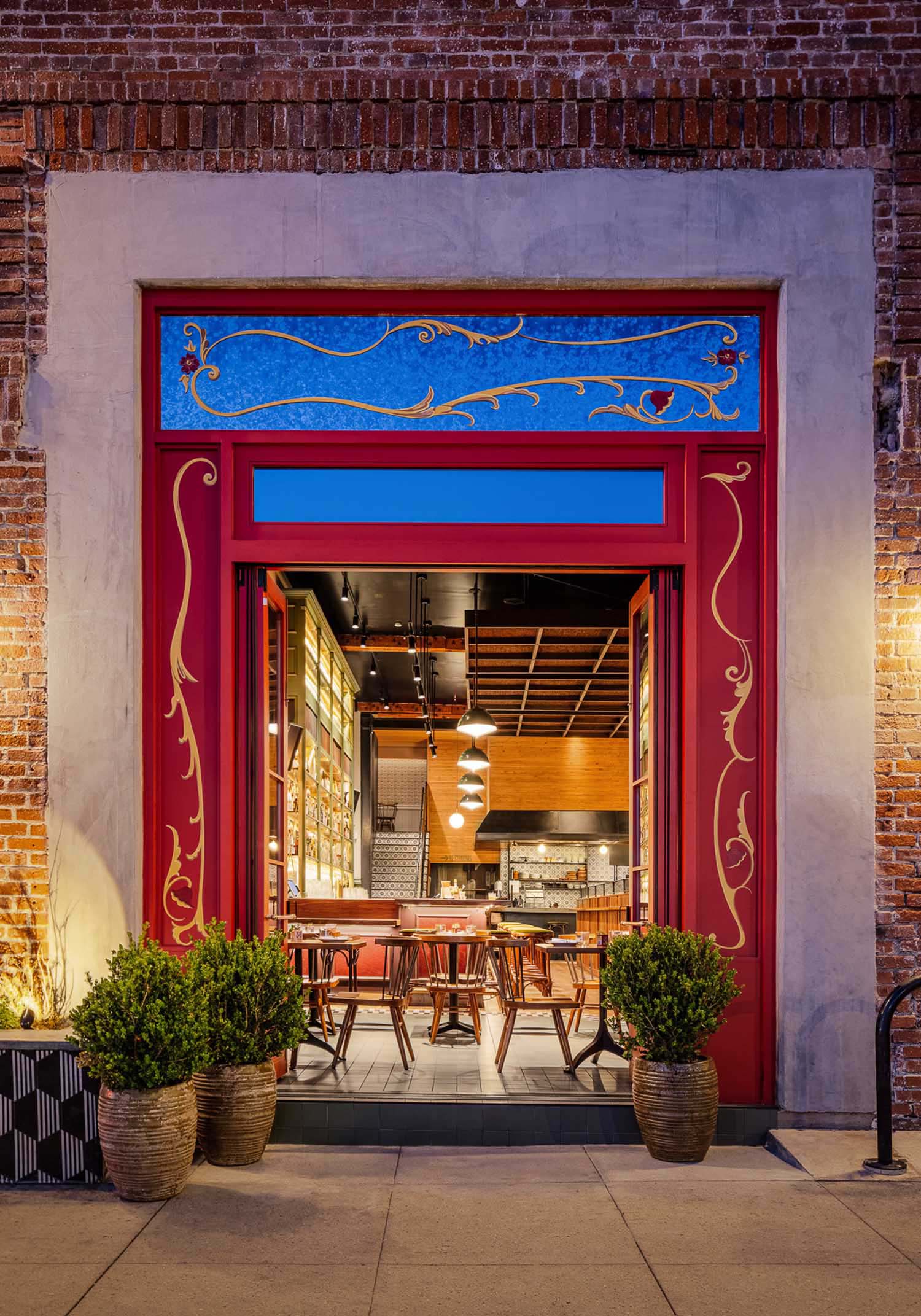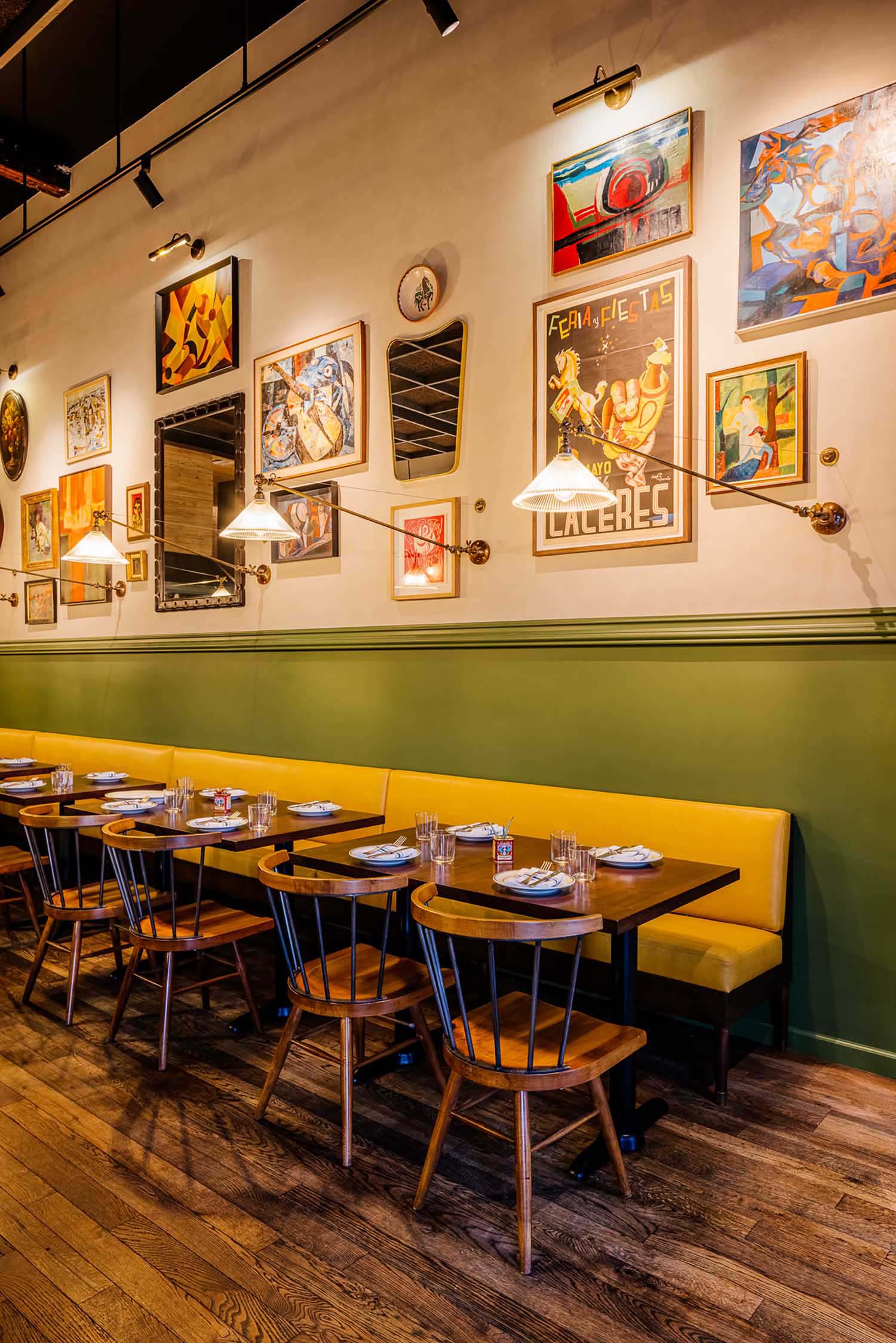 The low, ribbed walnut wall with a decorative mesh screen on top in the middle of the room serves the dual functions of enlarging the footprint of the bar with a drink rail and giving the main dining area seclusion. Little, two-person booths made of slatted walnut on the dining side have beautiful curves, tapered legs, and paprika upholstery. Along the length of a salon wall, a bench covered with turmeric gold displays artwork and mirrors that give the space an authentic feel reminiscent of family-run Spanish bodegas. Throughout, brass lighting fixtures add a soft touch of aged elegance that complements the earthy color scheme well.
Project information
Name: Bar Moruno
Design: Studio UNLTD
Location: Silver Lake, Los Angeles
Address: 3705 Sunset Blvd, Los Angeles, CA 90026
Completion: 2022
Size: 1,700 sq ft
Seating: 80
Photography: Tanveer Badal