lamatilde collaborated with EDIT to design their space on Via Bernina, in the context of the former Scalo Farini industrial area, a historical Milanese railway hub. Take a look at the complete story after the jump.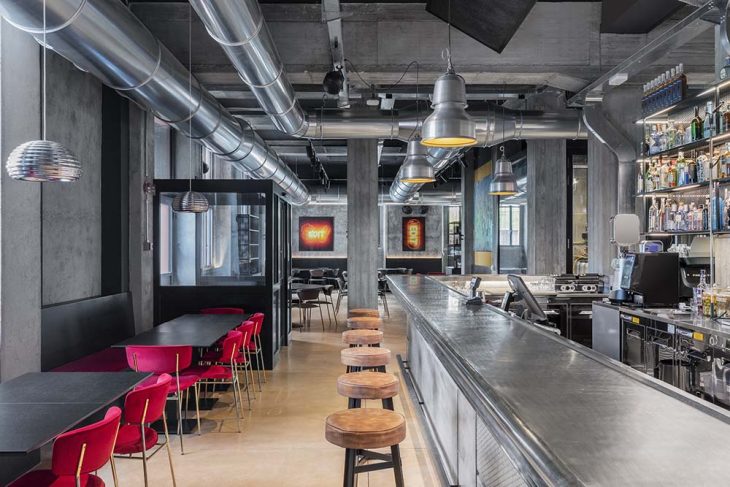 From the architects: EDIT, which stands for EAT DRINK INNOVATE TOGETHER, is an original format in the food & beverage field. Ideated by Marco Brignone in collaboration with lamatilde and business accelerator The Doers, it represents a unique example in the world as it blends American culinary incubators with the innovative peculiarities of Italian cuisine and the experimental potential of craft breweries.
After EDIT Torino – with its 2,400 square meters at the heart of the historical, post-industrial district of Barriera di Milano in Turin – EDIT Milano follows the format as an Italian Pub with a brewery and production plant.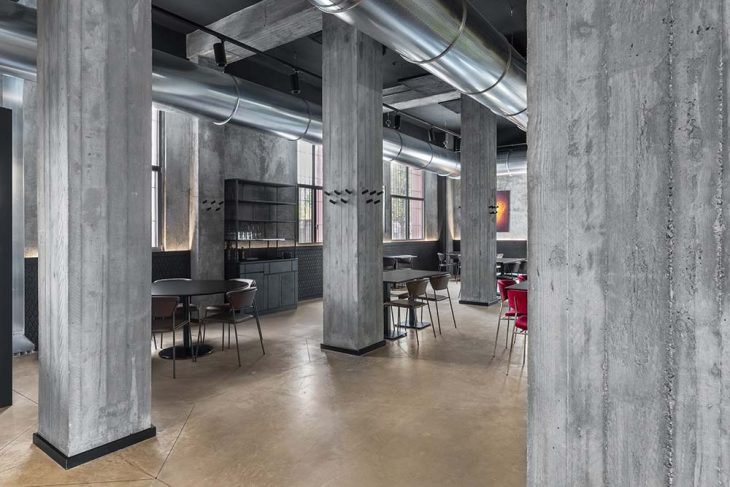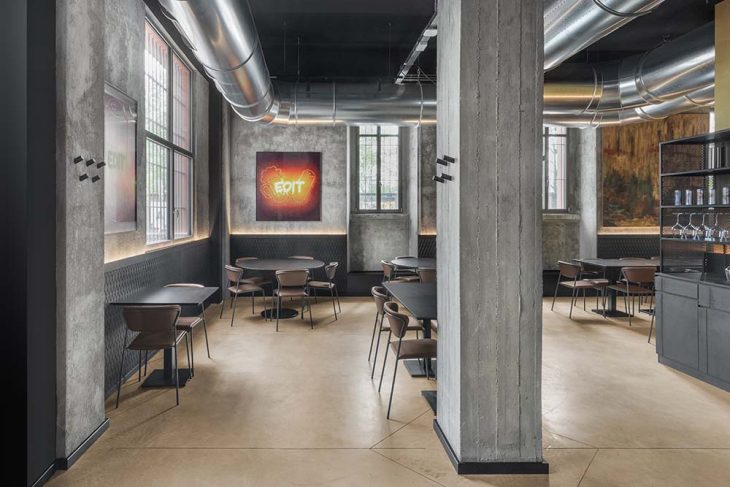 In line with the studio's design approach and with EDIT's language, the architectural structure maintains the location's industrial heritage. Rough concrete surfaces created with traditional wooden slat formwork, exposed systems and a bold use of metal pay homage to brutalist style and the post-industrial aesthetic.
The beating heart of the venue, and central element in the project, is the concrete island counter with pewter top, which takes off from the one designed for the first EDIT in Turin, thus giving the interiors a coherent identity. The concrete finishing with strong grill texture complements the contoured, completely handmade top, bringing to life an element with true star power. Most of the client experience indeed develops around this counter: one side is dedicated to beer tapping and serving, while the other functions as a coffee and cocktail bar.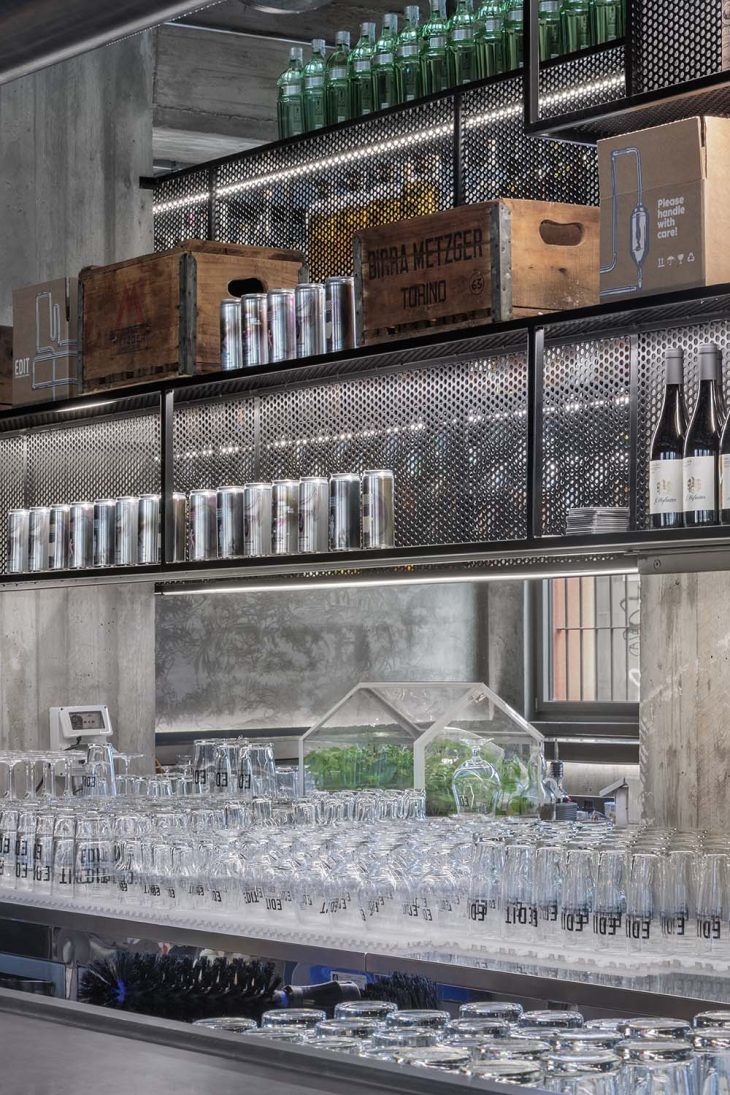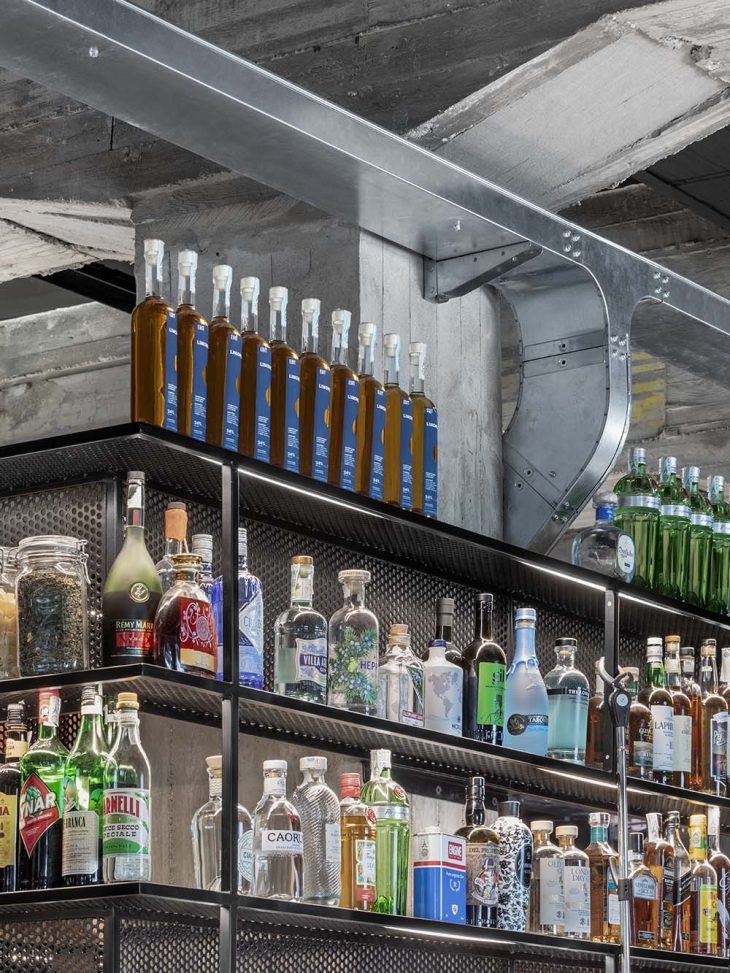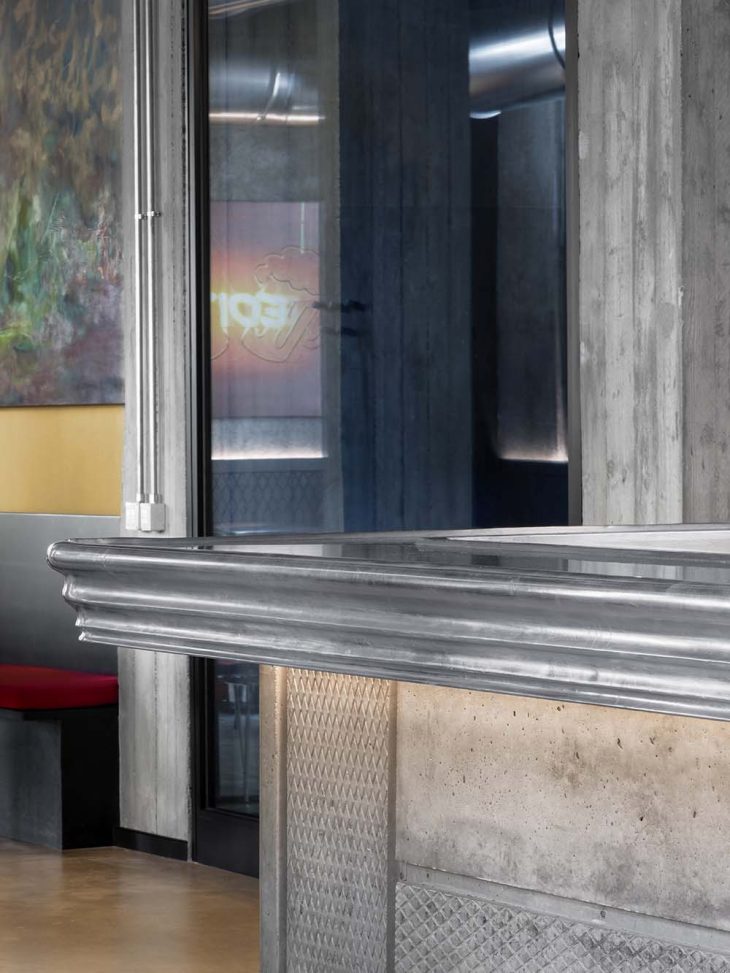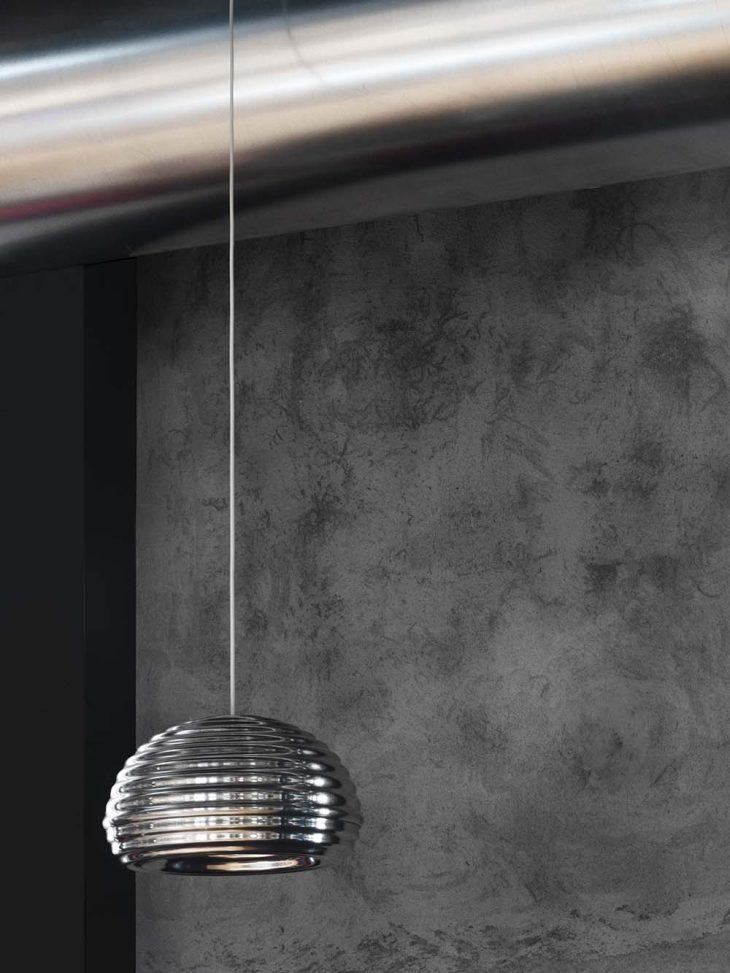 The perimeter of the venue stands out for its mix of concrete-like walls and milled Viroc paneling, which echoes the counter's grill texture creating material and visual continuity. A concrete finish was chosen for the floors, in line with the other locations designed for EDIT.
The space is completed and further enhanced by two open rooms dedicated to brewing and processing EDIT craft beers.
The lighting revolves around Arco lamps and Splugen Brau pendant lamps, both designed by Achille and Pier Giacomo Castiglioni for Flos.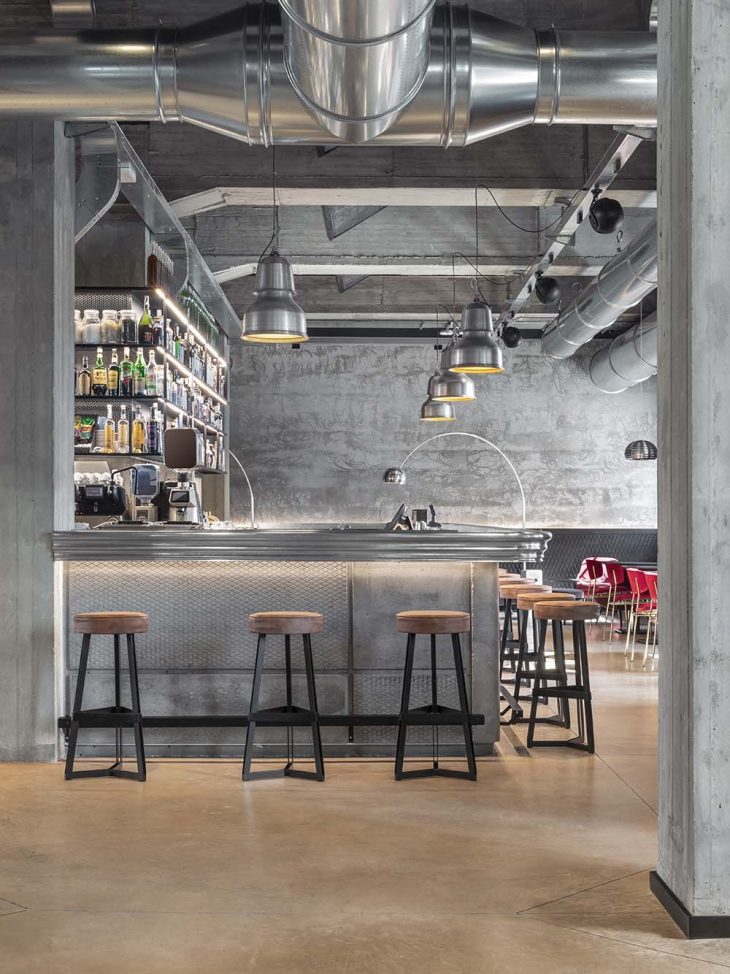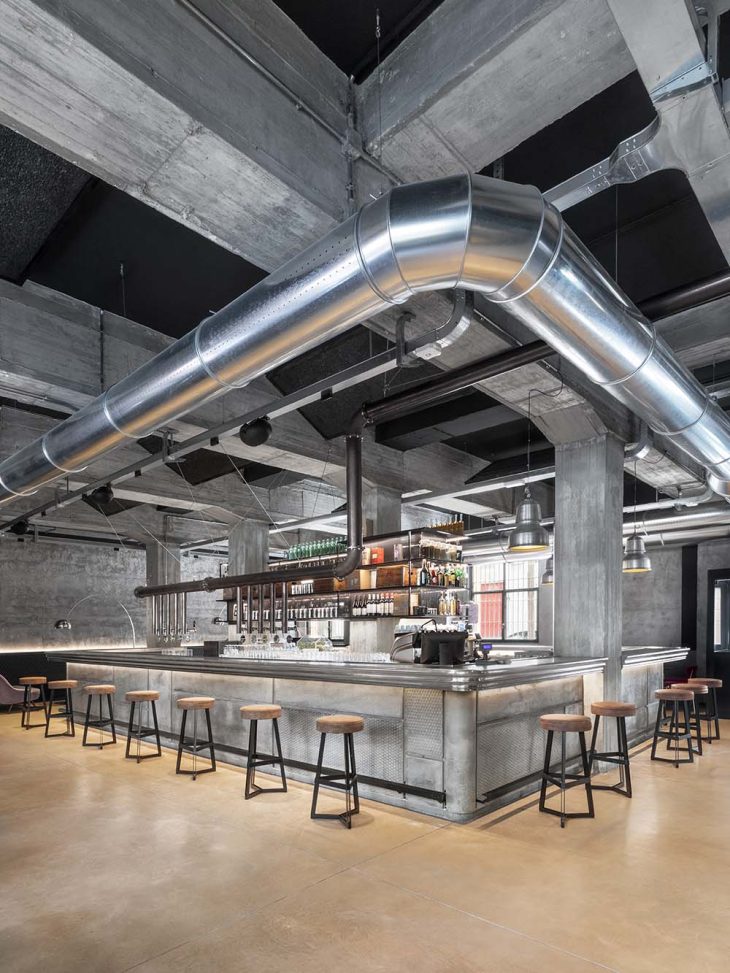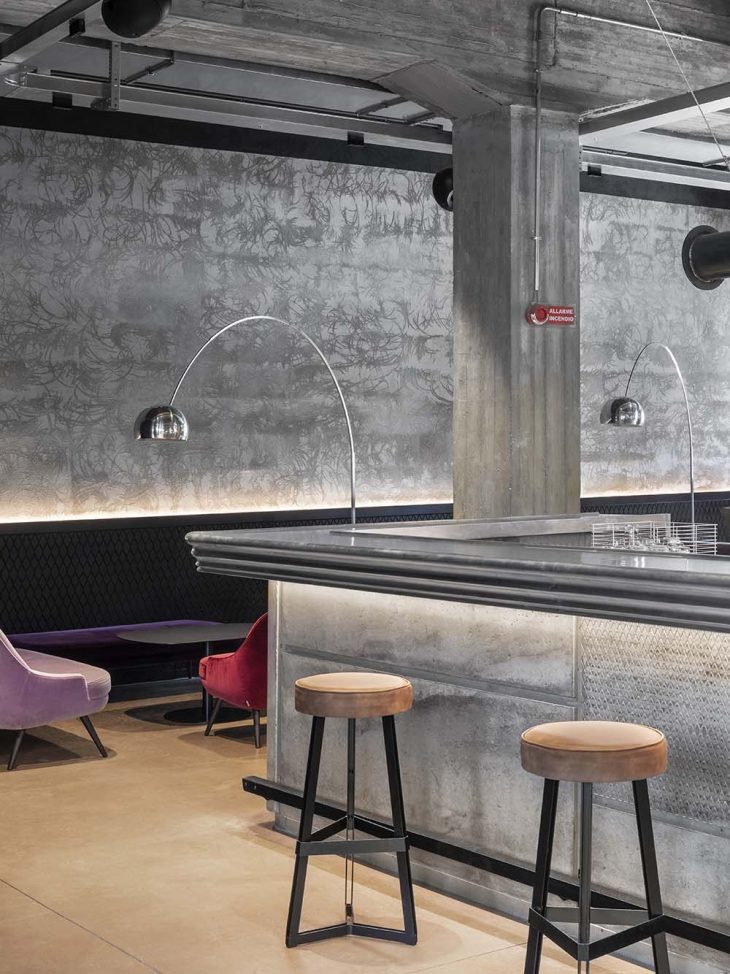 The Splugen Brau was not chosen only for its looks: it was designed in the 1960s for the Milanese brewery of the same name. Thus, selecting this model for EDIT Milano creates a connection and correspondence with the city's history and design culture.
lamatilde sourced the rest of the furniture from design companies – the Fifties chair by Calligaris, the sofas and armchairs by Walter Knoll – but also custom designed the coffee tables, stools and storage elements.
Find more projects by lamatilde: matilde.it