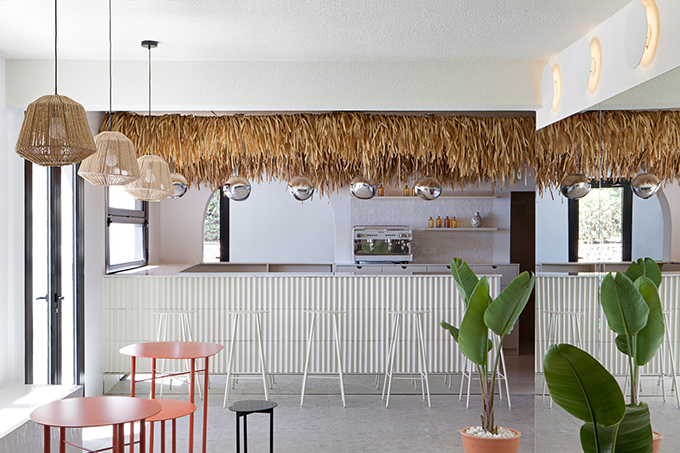 Madrid and Dubai based architecture office Trtm Architects designed this innovative bar & terrace in a Resort on the coast of Alicante, Spain. Take a look at the complete story after the jump.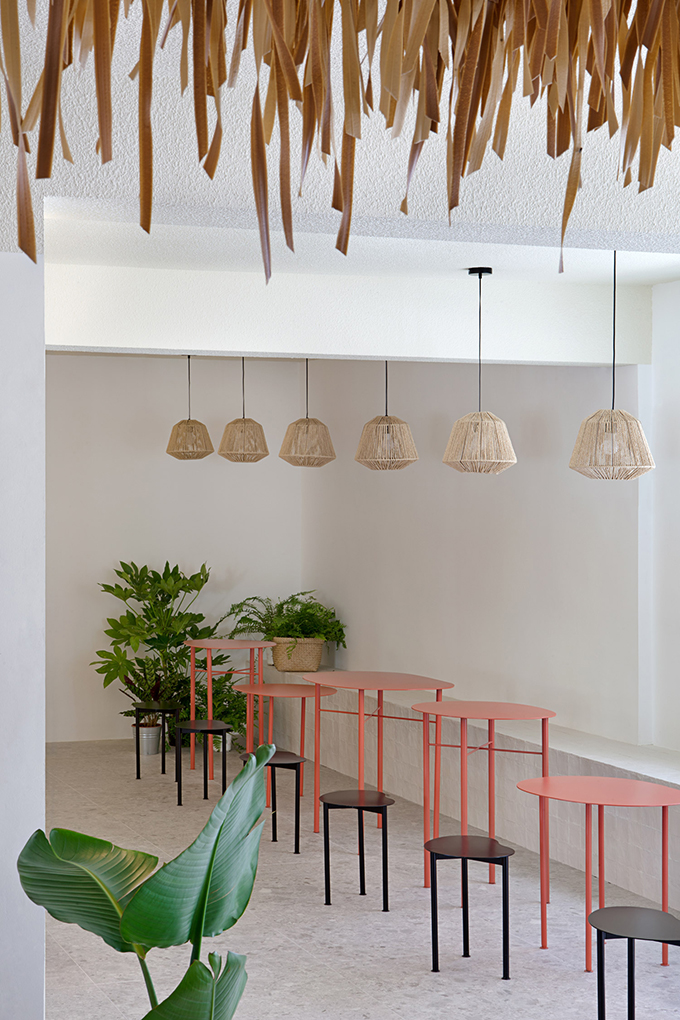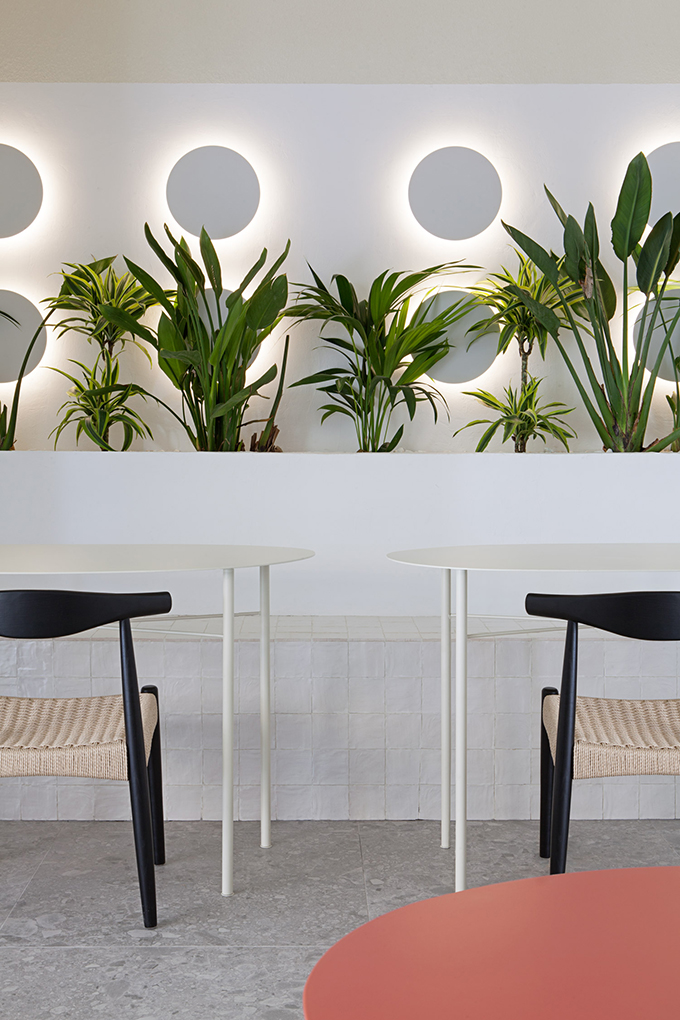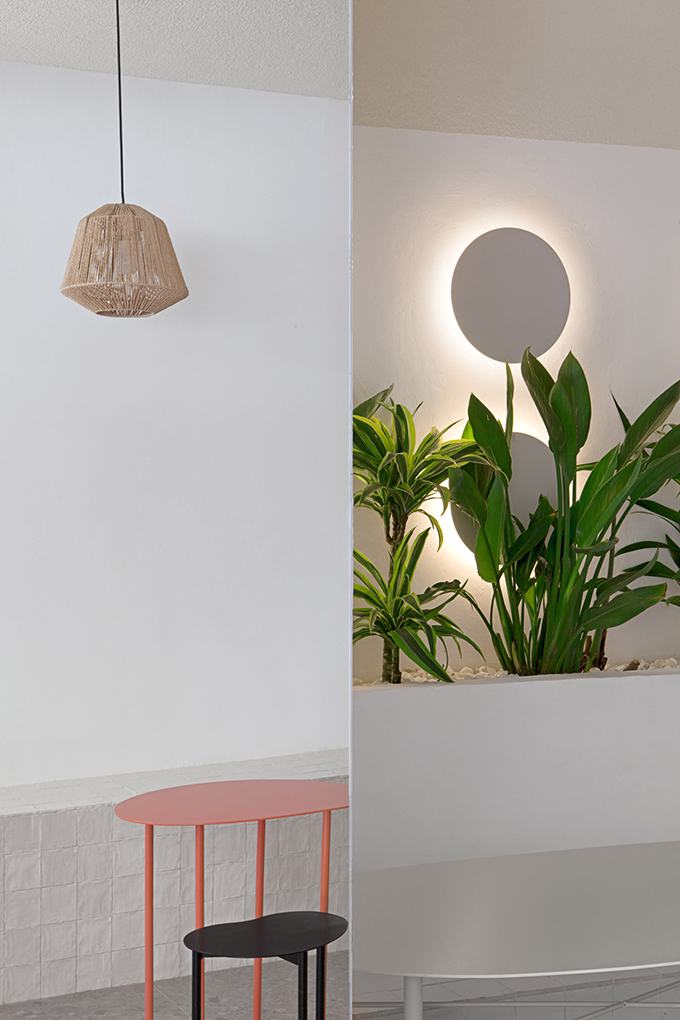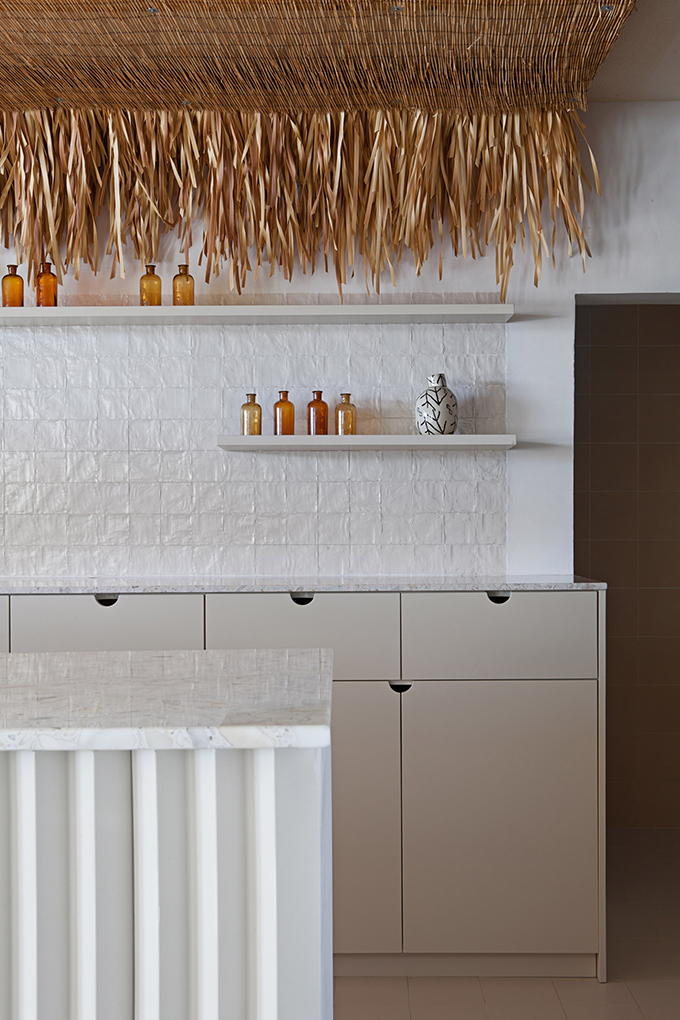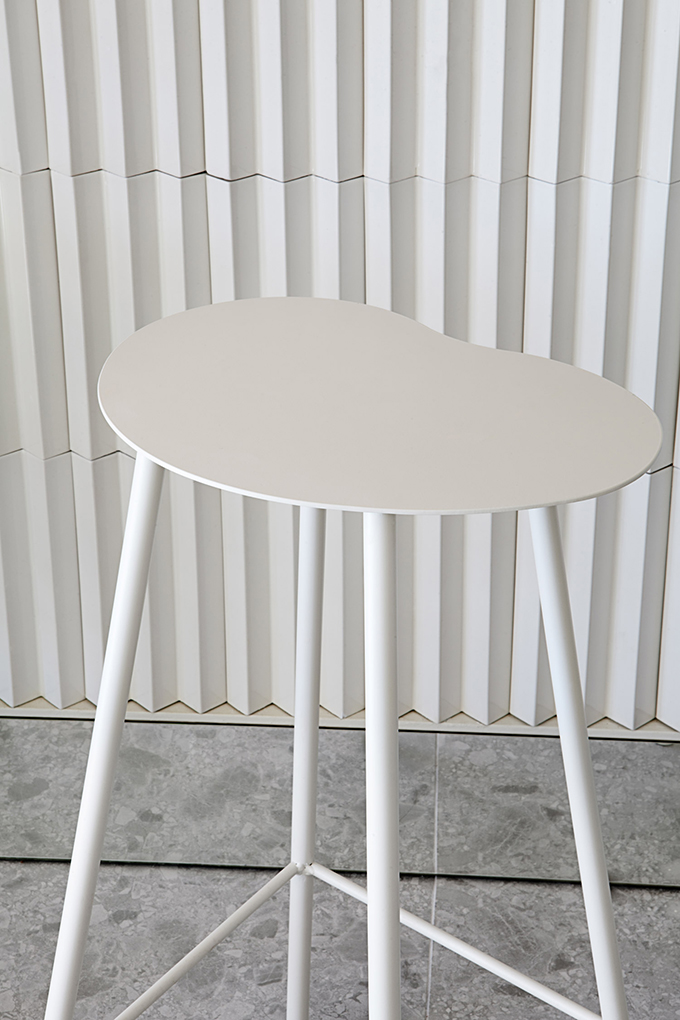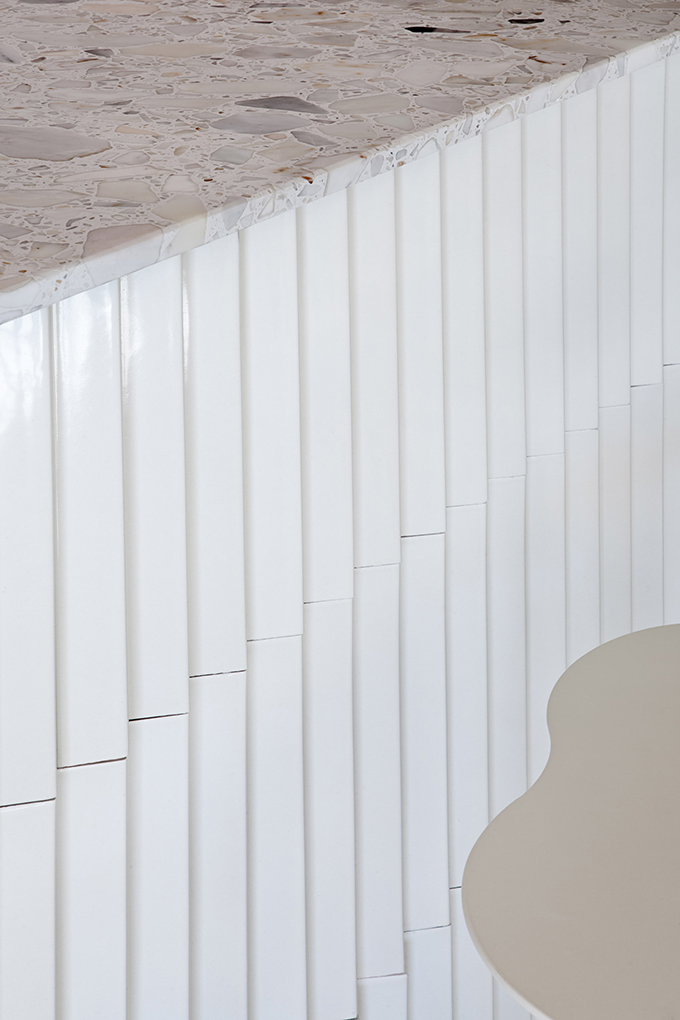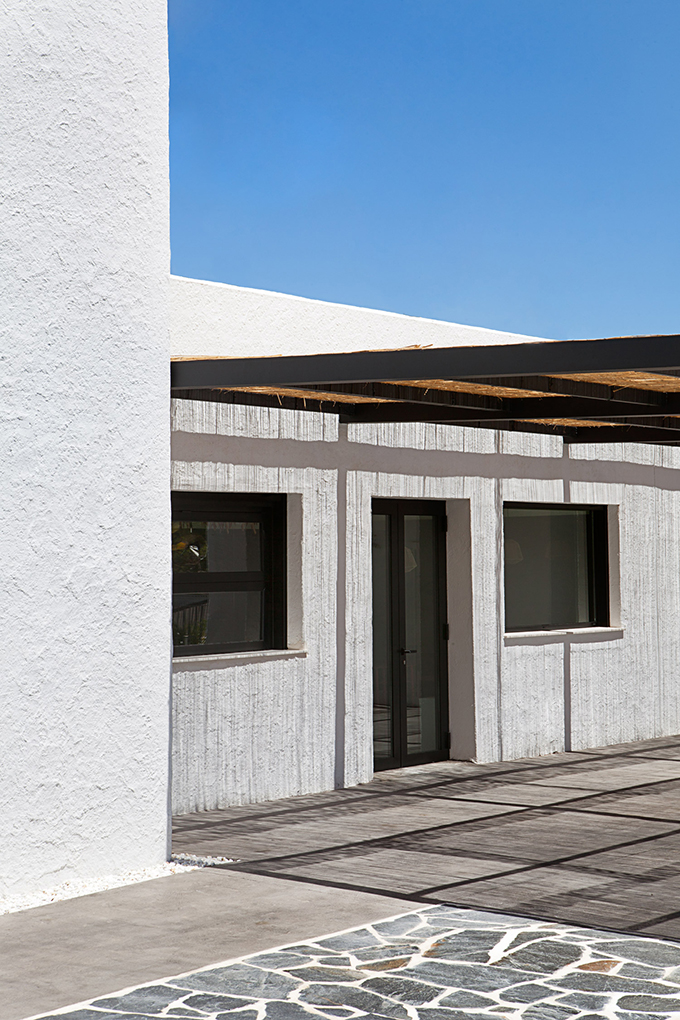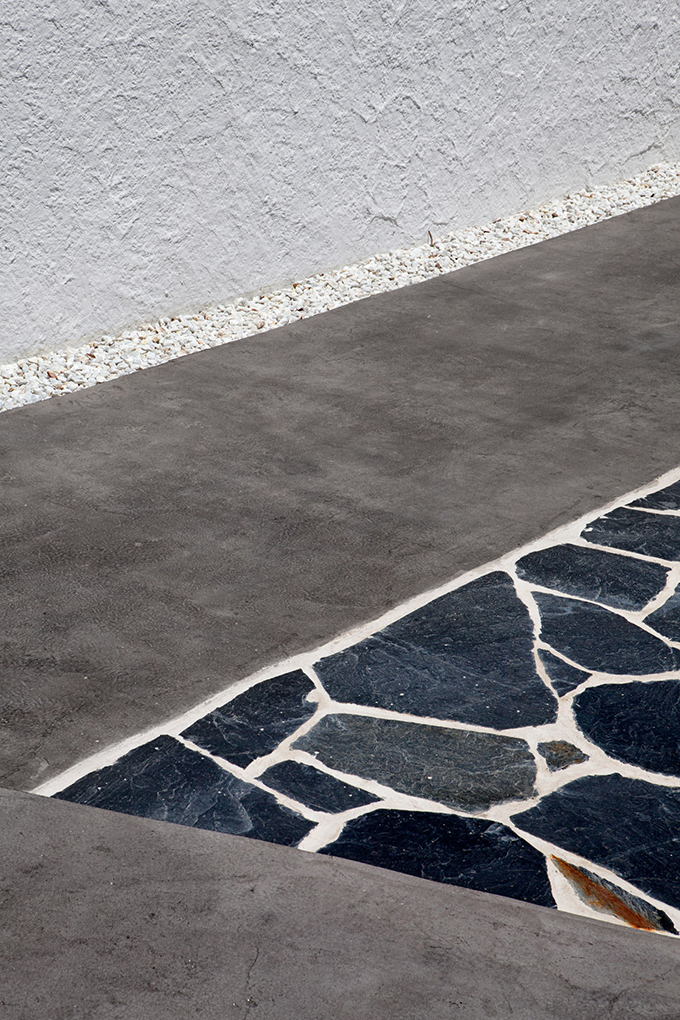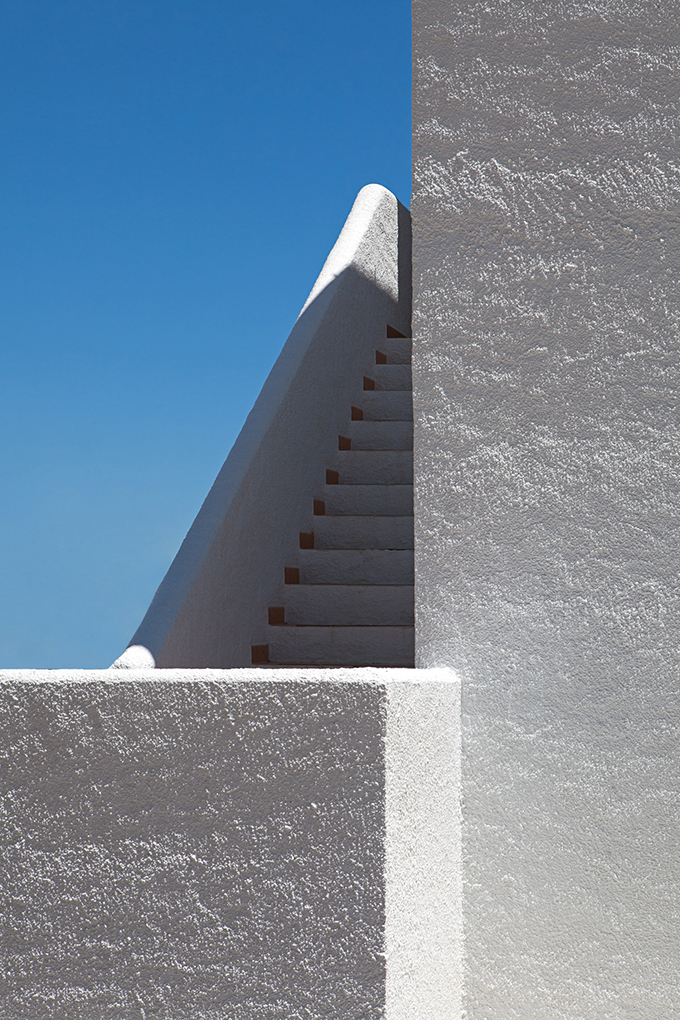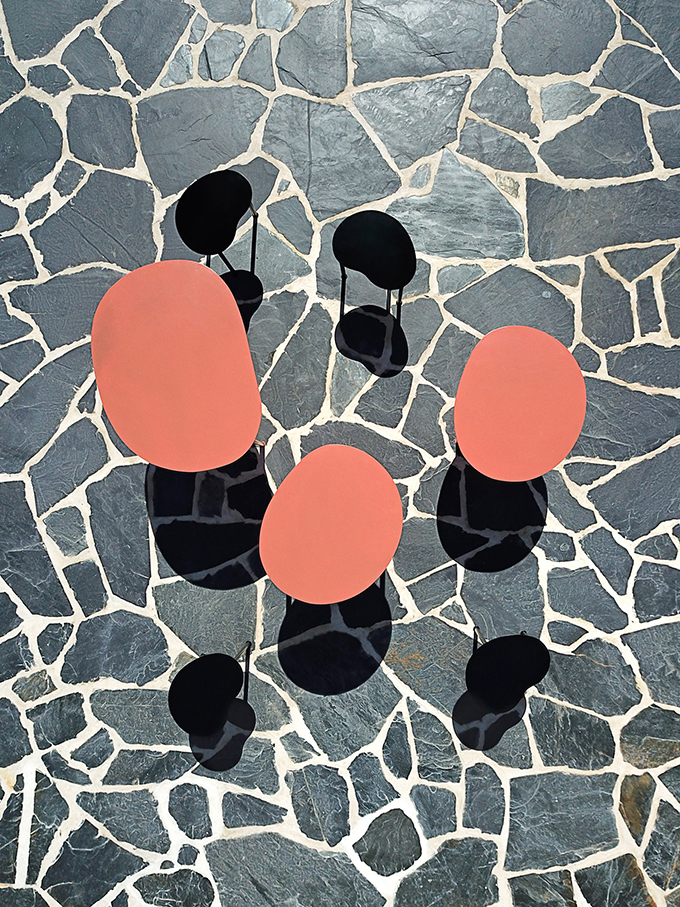 From the architects: Paradise Club is an oasis located in a Resort on the coast of Alicante, east of Spain. The commission by the client consisted of transforming an old warehouse into a Snack Bar and a terrace that works as a social center for the clients.
The idea was to create a relaxing atmosphere where users have a rest from a day of vacation without disconnecting from the beach environment. For this aim elements from the coastal landscape have been used into the interior, such as palm trees roof, sand textures on the ceiling or handcrafted ceramics.
One of the main challenges was to create a sophisticated identity for the place, connecting the inside with the outside.
All the furniture has been designed exclusively for the project. The organic shapes has been used on tables and stools as a remember of some rocks on the area.
CLIENT: Private
ARCHITECTS: Trtm Architects
TEAM: Eugenio Fernandez, Victor Nouman, Paula Currás
STRUCTURAL ENGINEER: Jorge Azor
PHOTOGRAPHER: Asier Rua
Find more projects by Trtm Architects: www.trtmarchitects.com