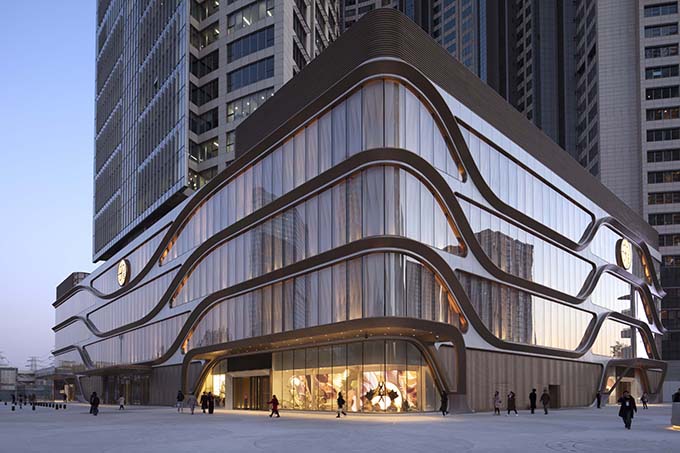 High-end retailer SKP, Sybarite and South Korean brand Gentle Monster collaborated on the newest luxury department store in Beijing – SKP-S. Situated opposite the SKP Beijing flagship store SKP-S aims to bring a futuristic store experience for the next generation of shoppers. Take a look at the complete story after the jump.
Building on Sybarite's extensive work as solo architects for high-end retailer SKP, Beijing's newest luxury department store SKP-S is a collaboration between SKP, Sybarite and cult South Korean brand Gentle Monster. Sybarite was engaged, since the site was acquired, to develop a retail concept which will disrupt the current luxury department store genre. Opened in December 2019, SKP-S is situated opposite the SKP Beijing flagship store.
A store unlike any other, SKP-S will take customers on a journey over four floors and through a stylised, alternate universe. The main 500sqm entrance will be a non-commercial space, dedicated to a curated art installation, with the sole purpose of transporting the customer into another world.
This juxtaposition with the world outside immediately creates a shift in atmosphere as the customer begins their journey through the different levels of the store, each with its own unique identity and stylised ecosystem. An otherworldly universe has been achieved through a carefully-curated palette of materials, lighting, robotics and art installations.
The first floor is dark and moody with a slick, black opacity running through all the surface treatments and focal lighting. The second floor changes the tempo with a bright, light-flooded environment, Brutalist architectural detailing, and art installations populating the circulation spaces. The third floor is a curated, fantasy interpretation of life on planet Mars, entered via a tunnel and with a backdrop of LED screens displaying planetary landscapes. Finally, the basement floor includes 24 dioramas, housing the restaurant concessions. Each of these will have their own stylised environment and a diverse range of materiality, while the floorplate itself serves as a canvas for the drama, with clean terrazzo walls and floors in contrast to the Brutalist building and exposed workings.
SKP-S is an incubator environment in which luxury brands can experiment. The tenant guidelines, developed by Sybarite, require a reinterpretation of the brand's existing store narrative. Prada, Gucci, Louis Vuitton, Cartier, Balenciaga and other luxury labels were given free licence to express a futuristic version of themselves, challenging customers' perceptions in this immersive space and to provoke conversation.
Torquil McIntosh, co-founder of Sybarite, commented: "SKP-S is one of the most exciting projects we have ever worked on. It takes luxury retail to another level and will challenge perceptions of what is possible within a retail environment."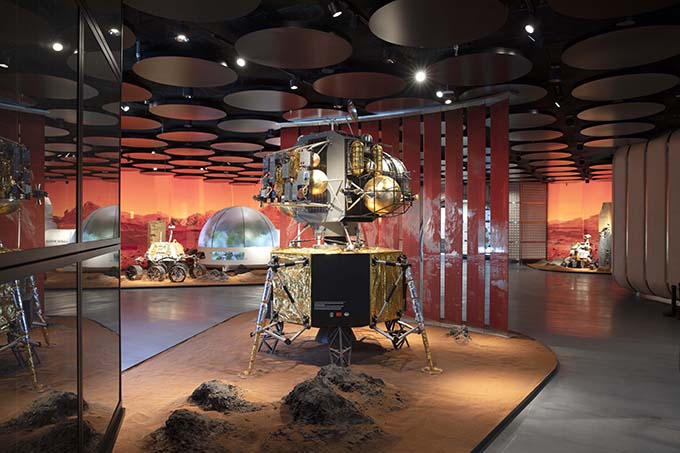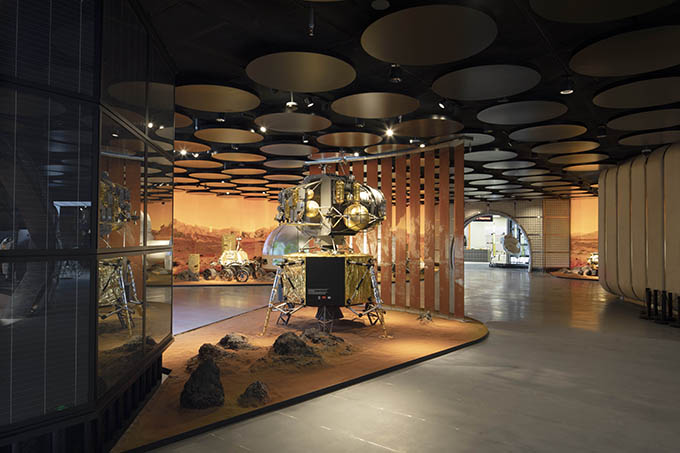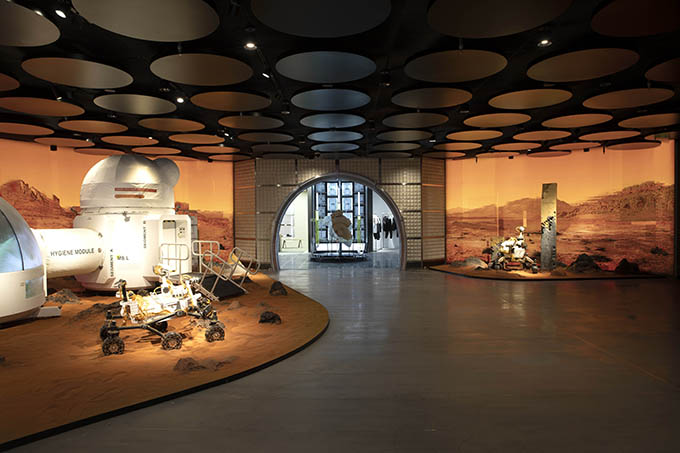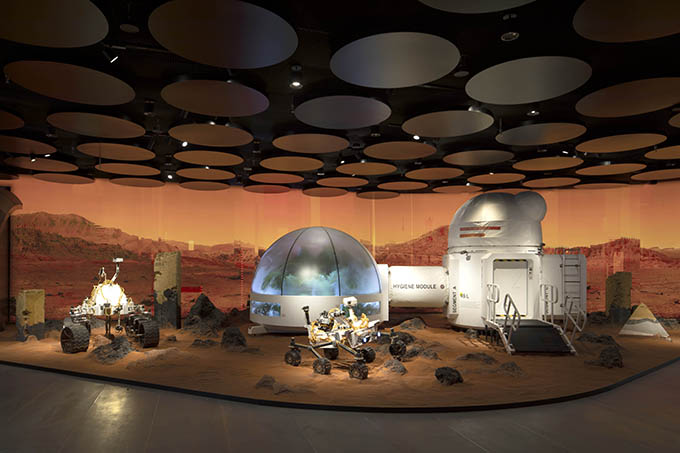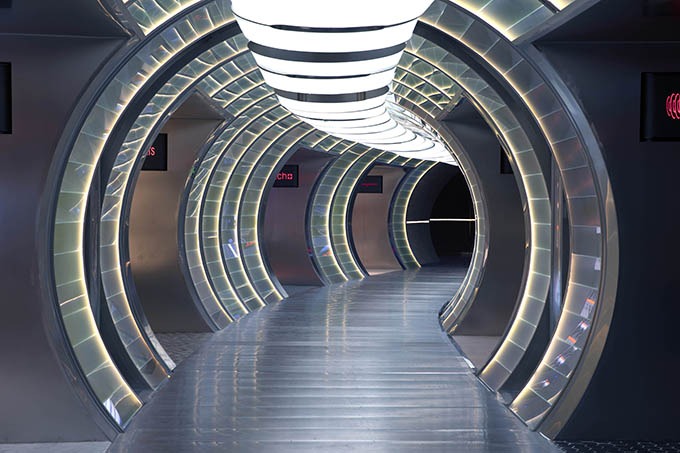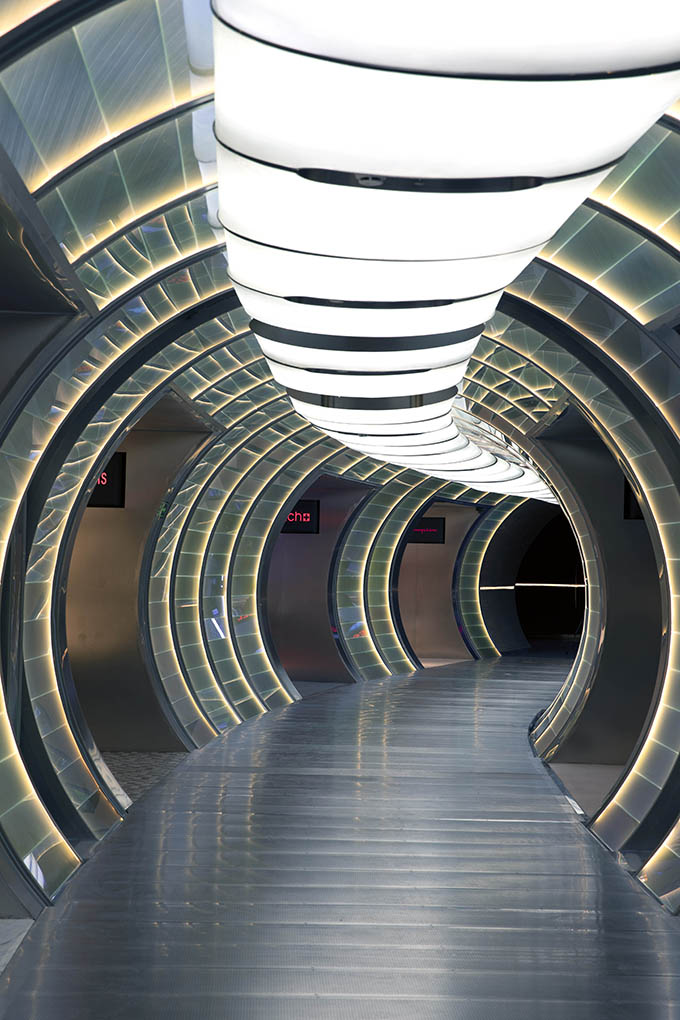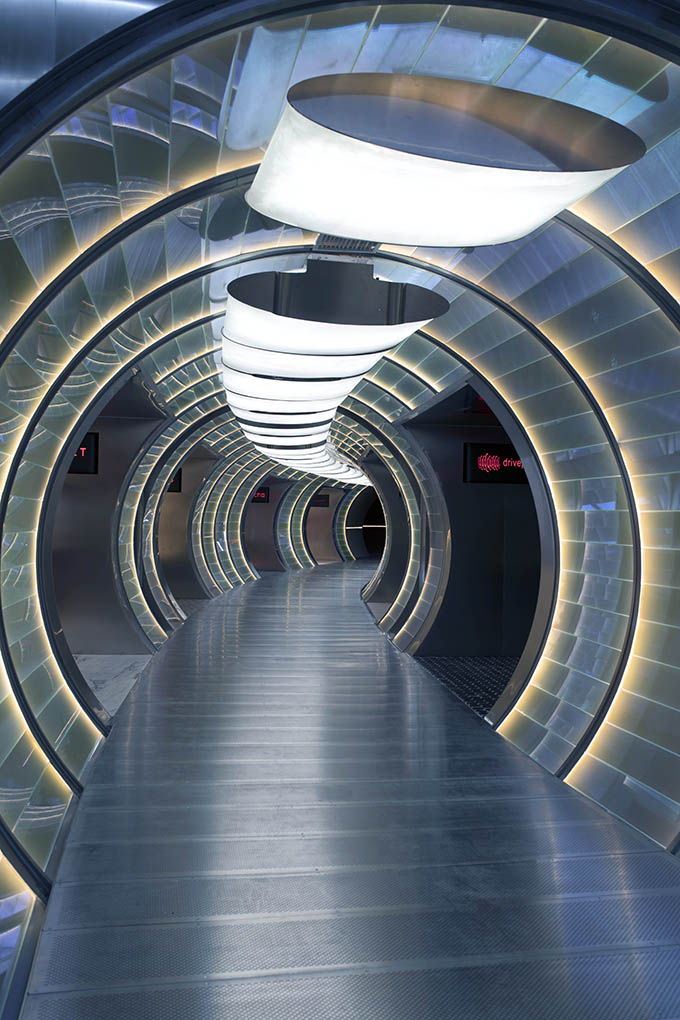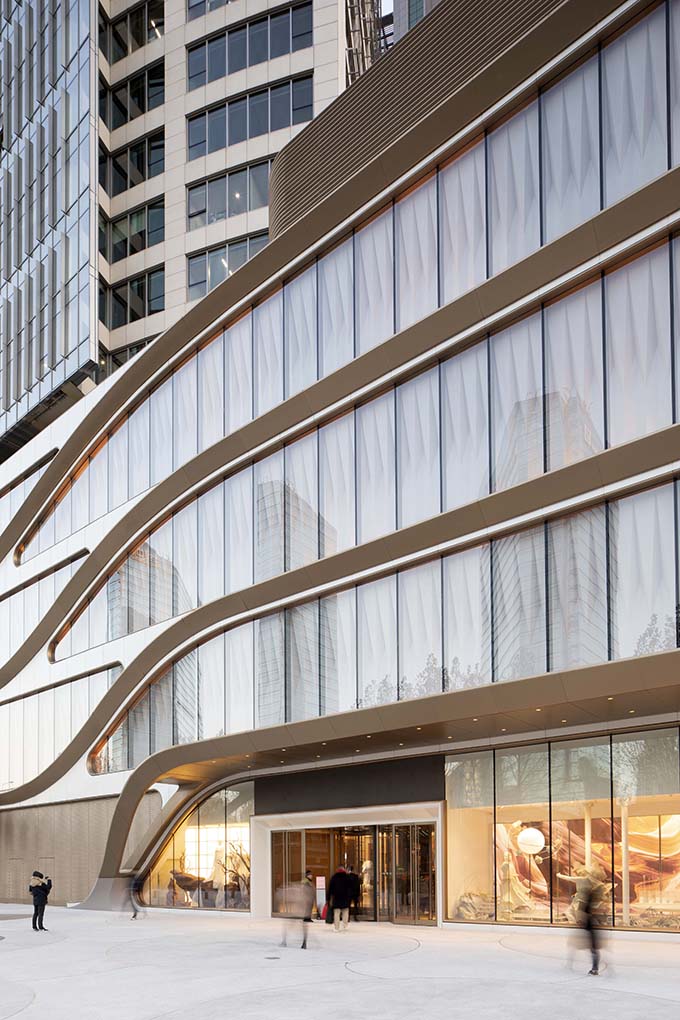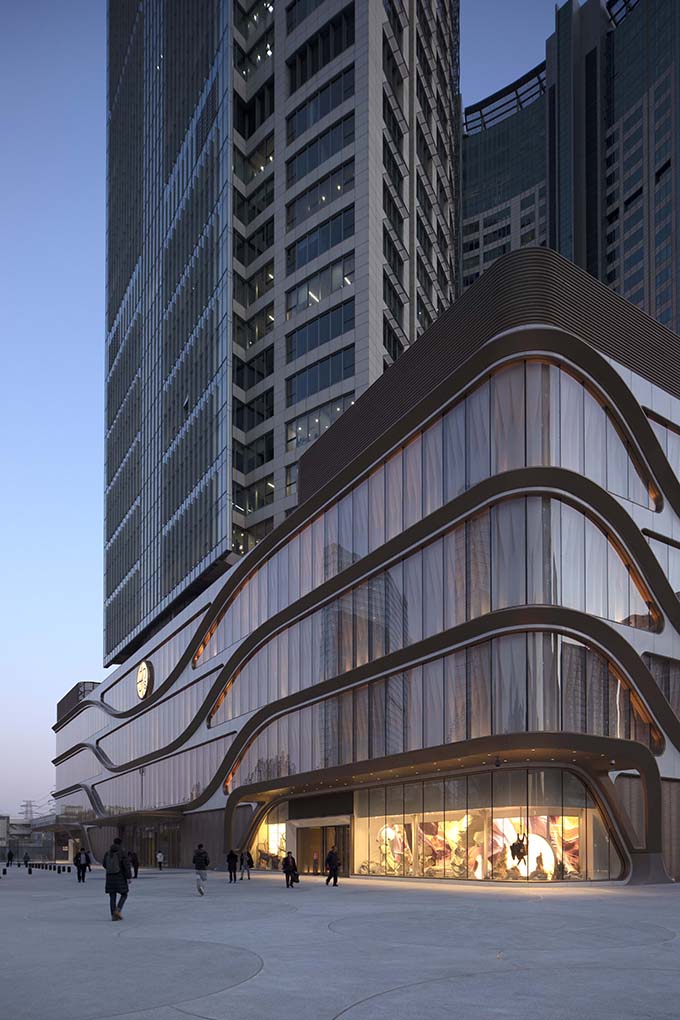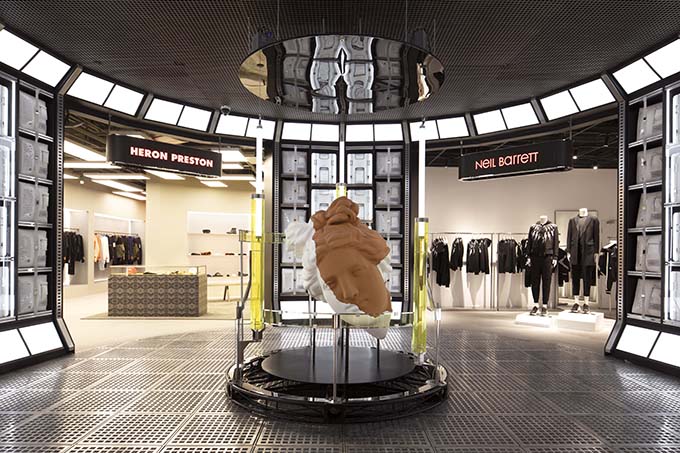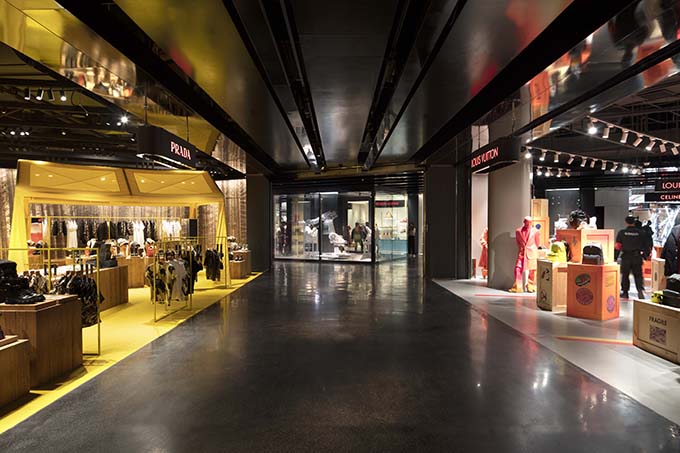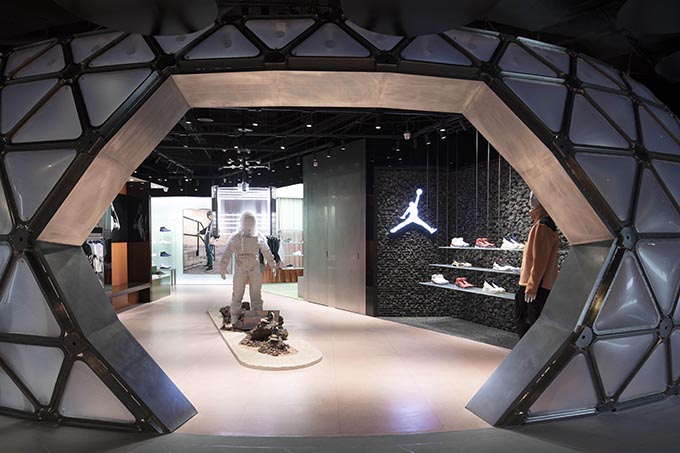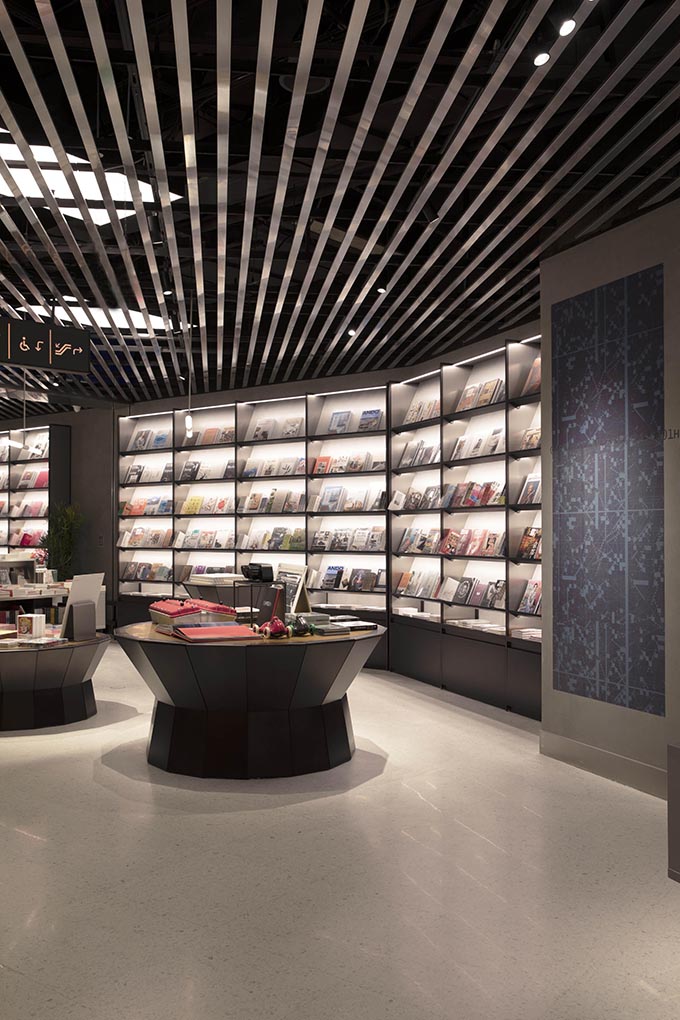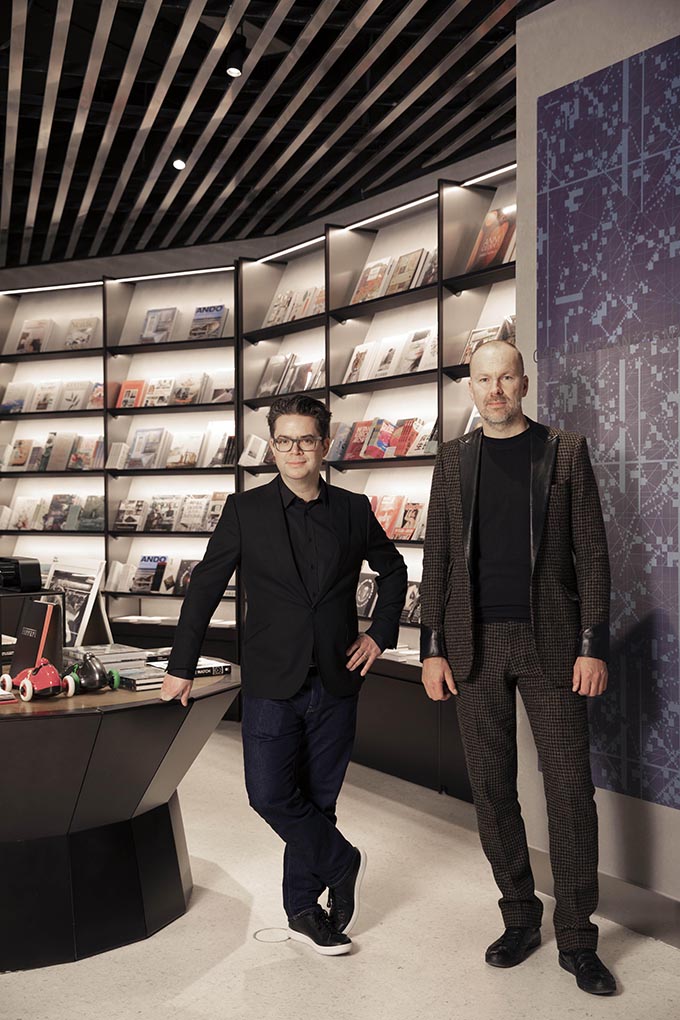 Photography by Noah Sheldon.
Find more projects by Sybarite: www.sybarite.com