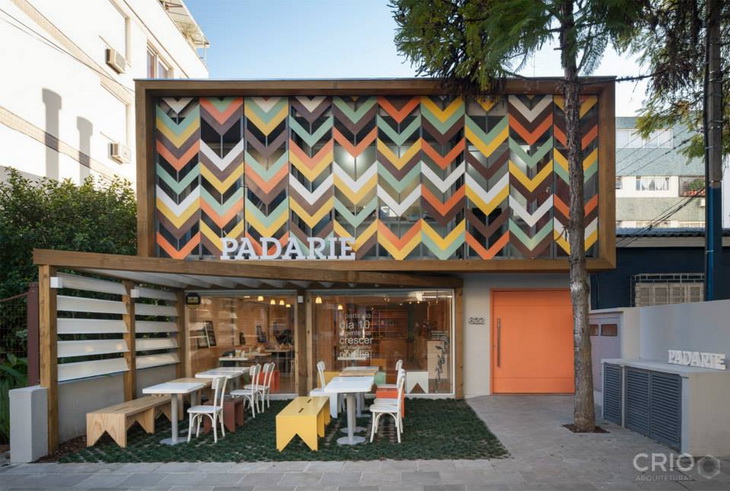 Interior for the colorfully styled Padarie has been shaped by CRIO Arquiteturas. View more of the interiors design after the jump.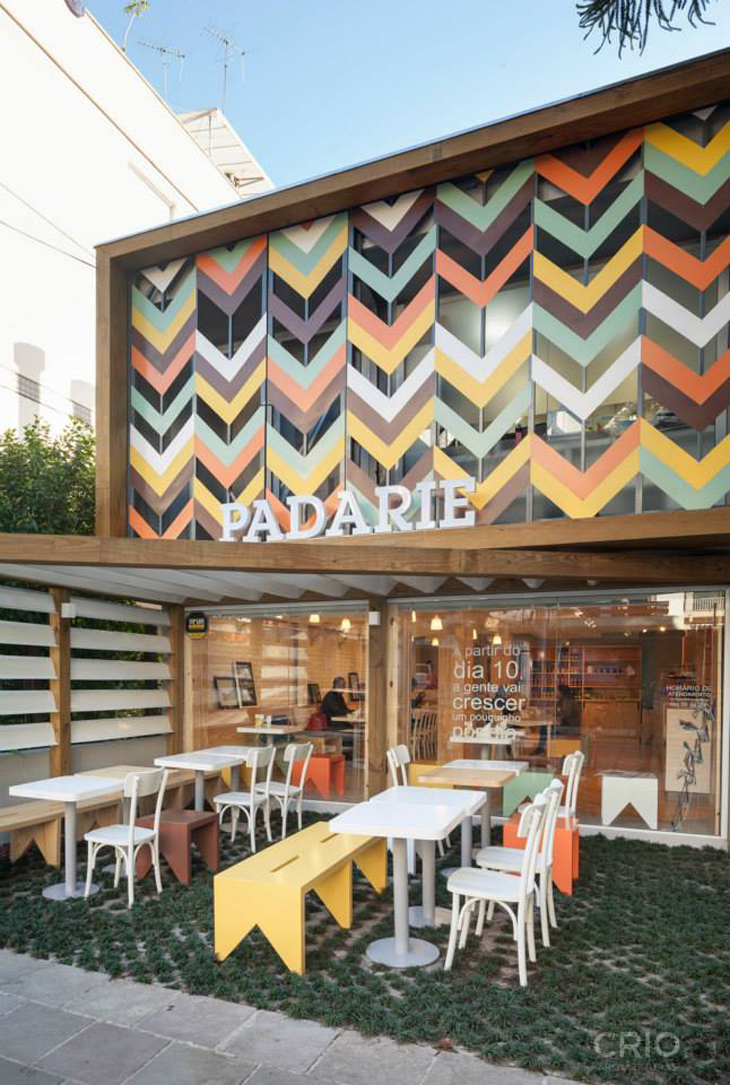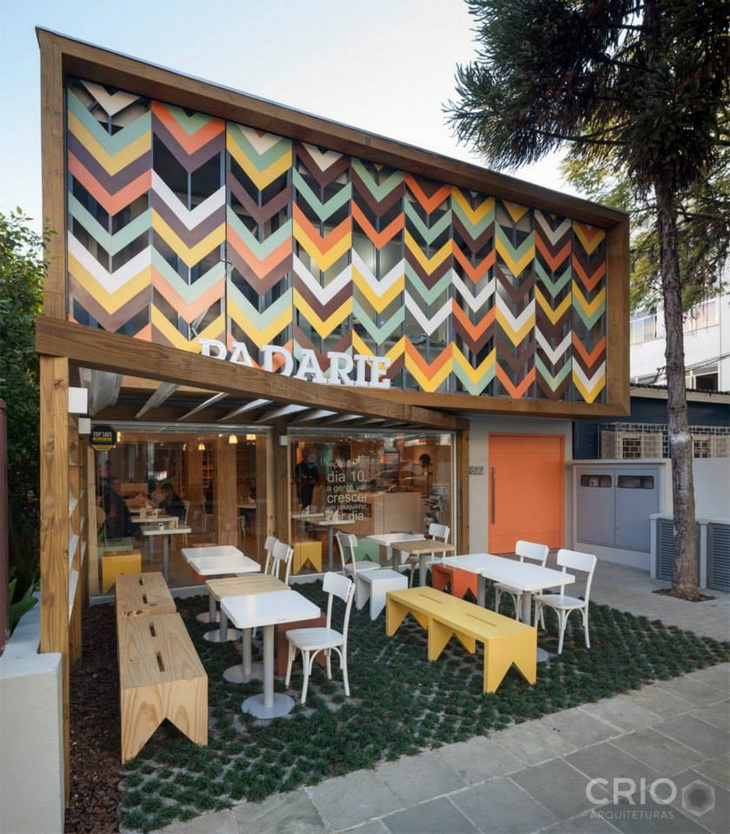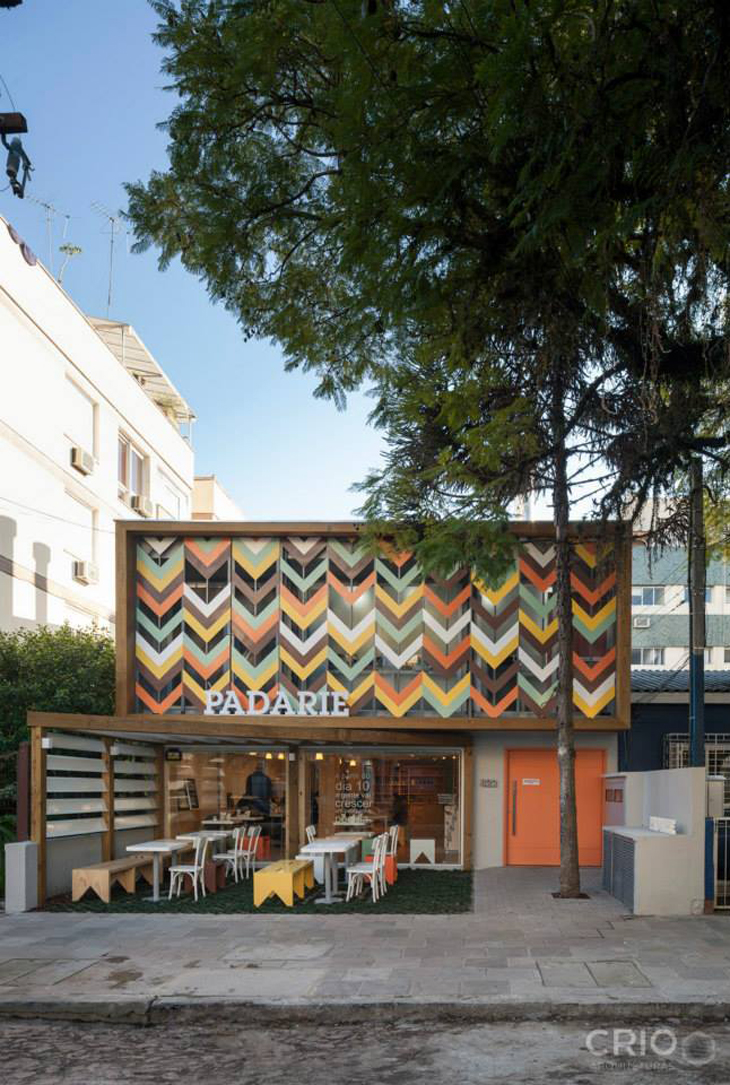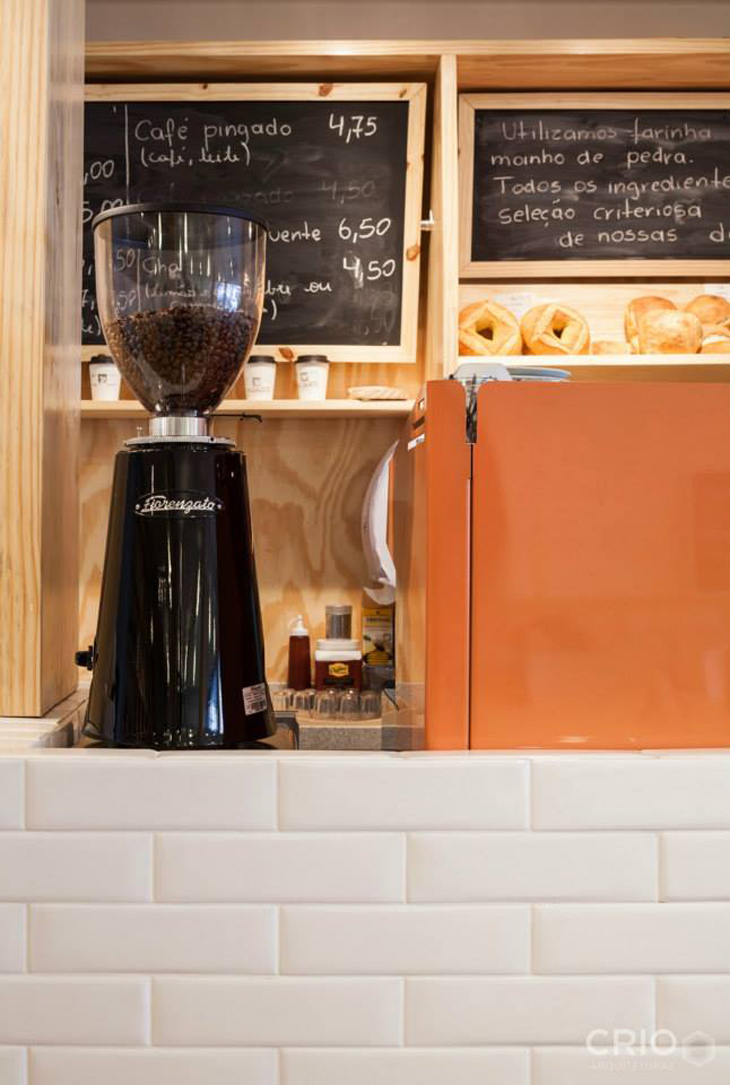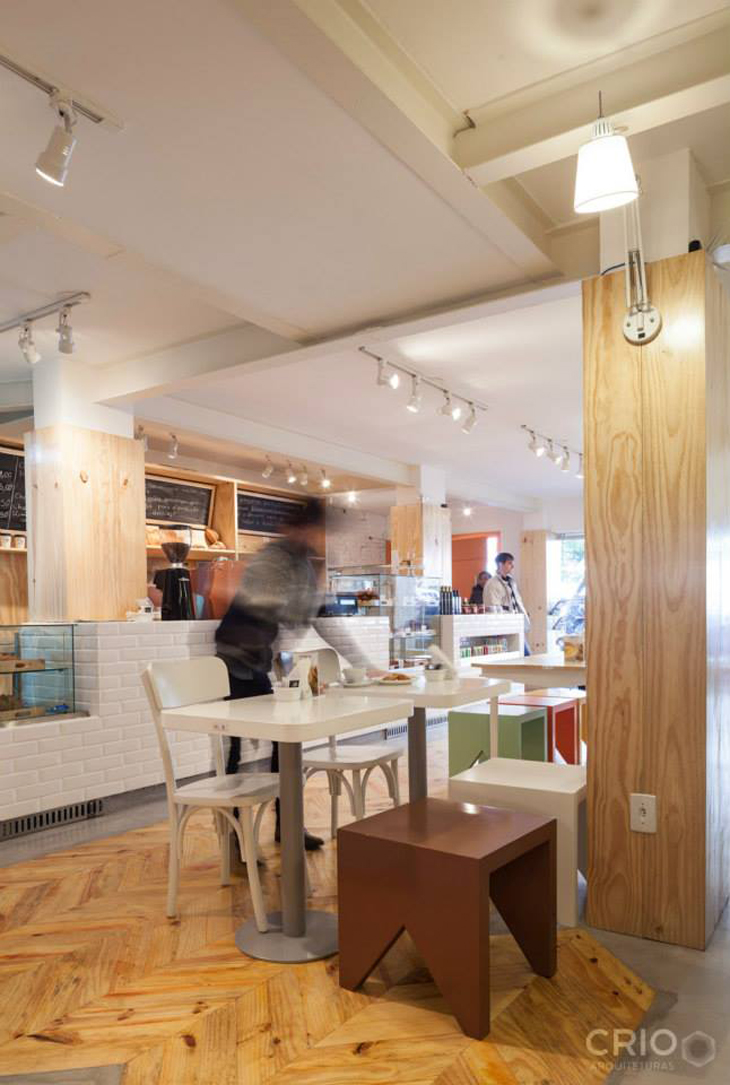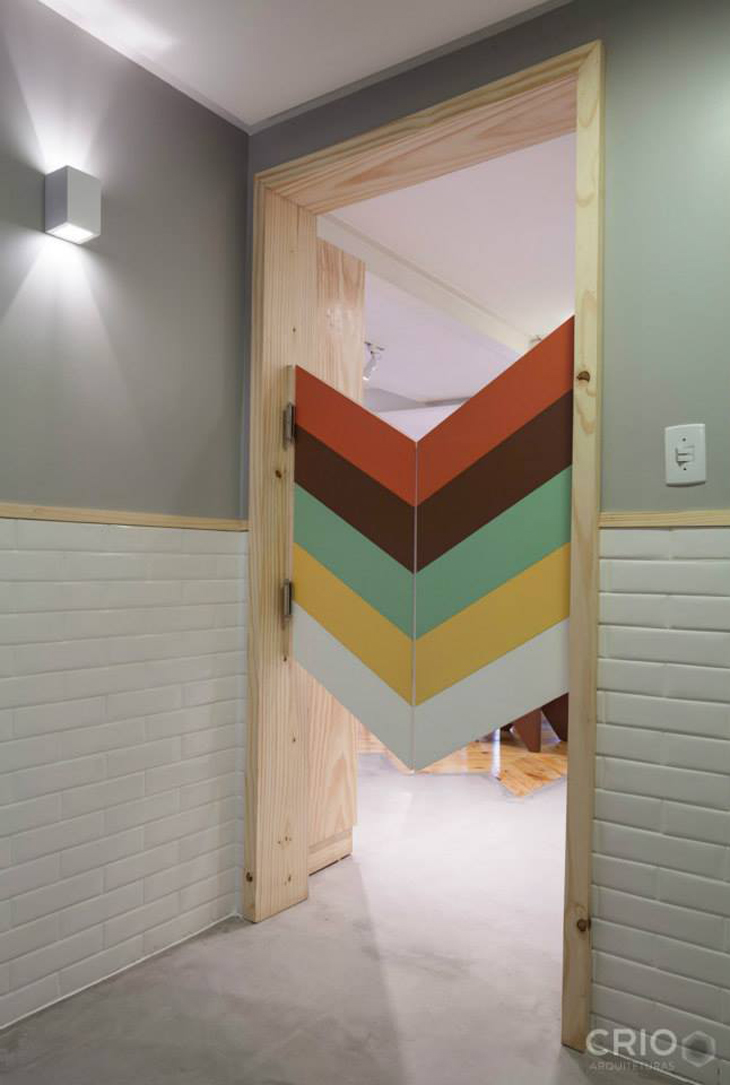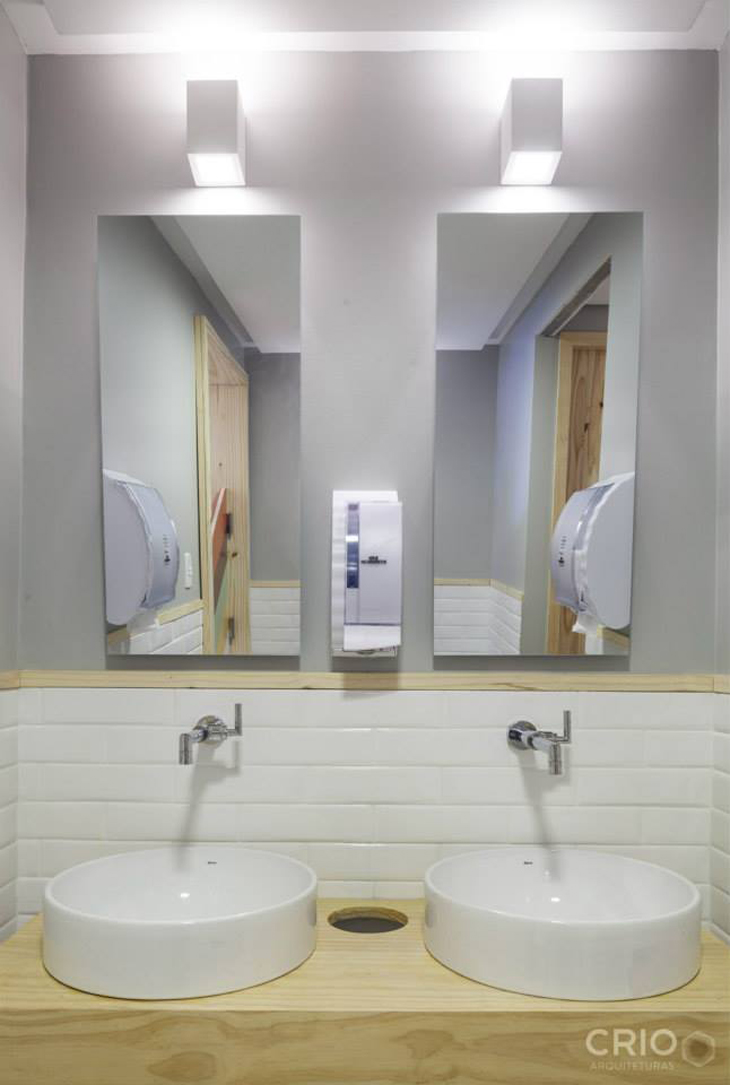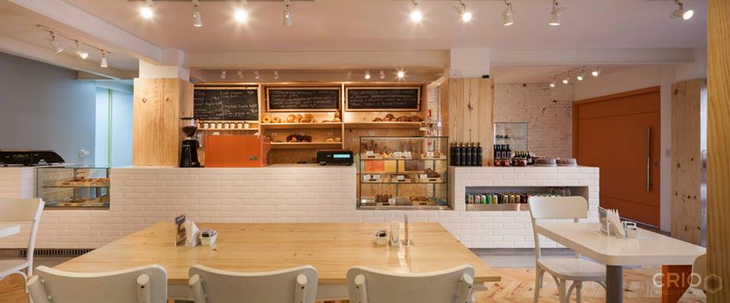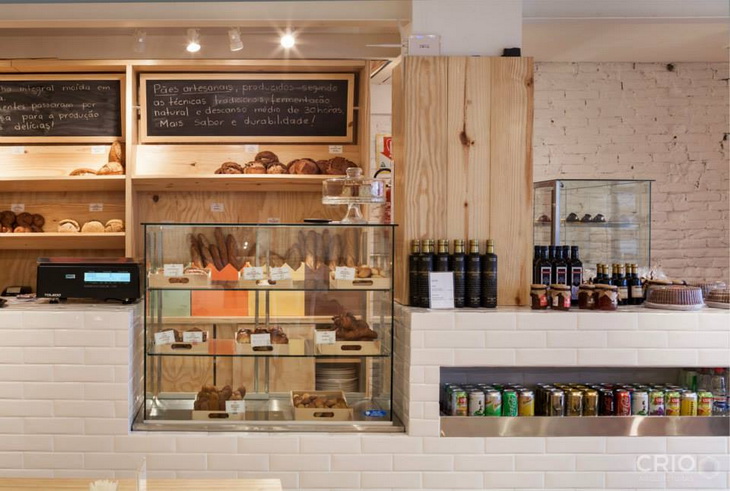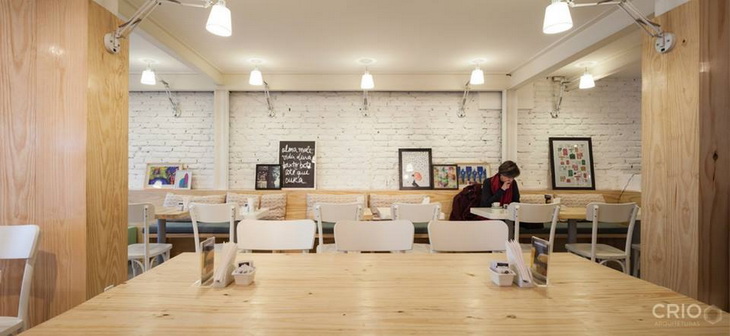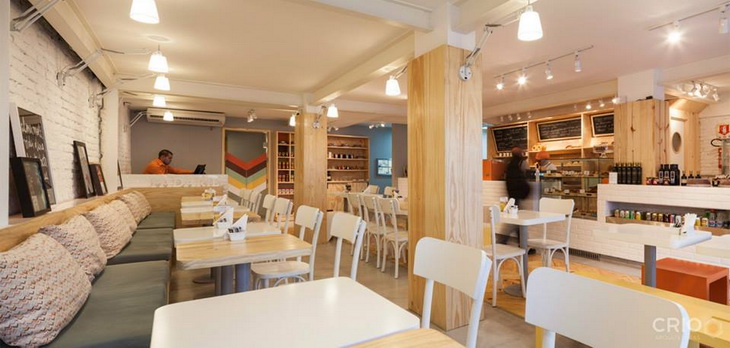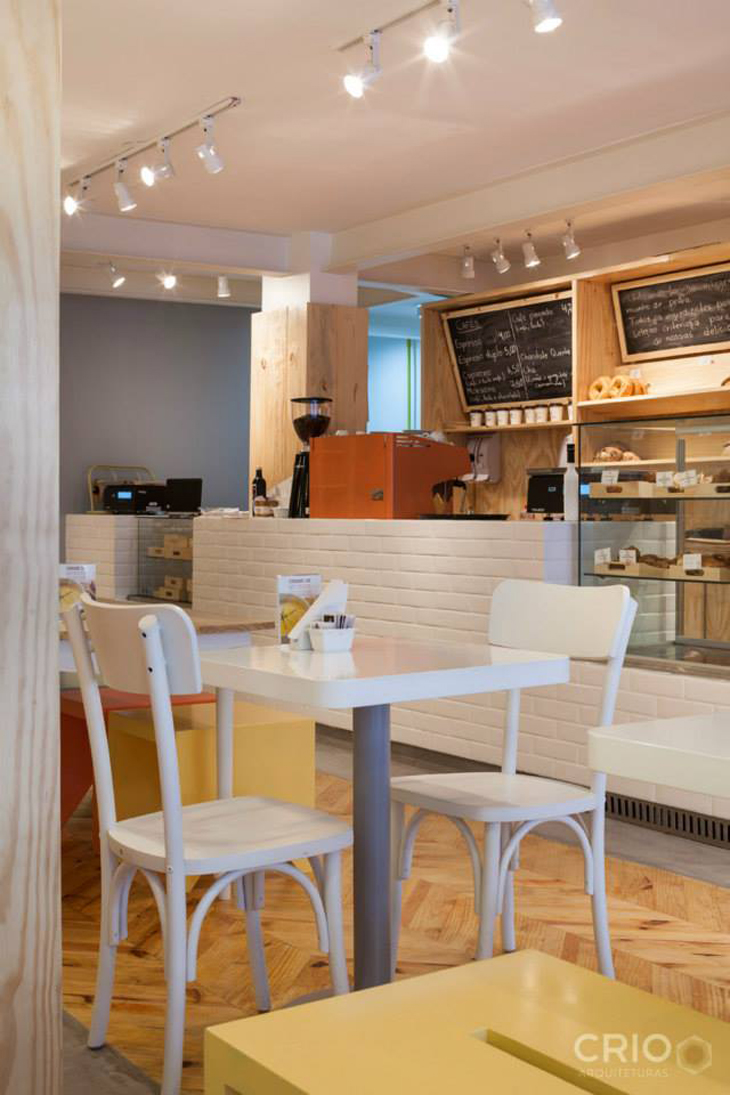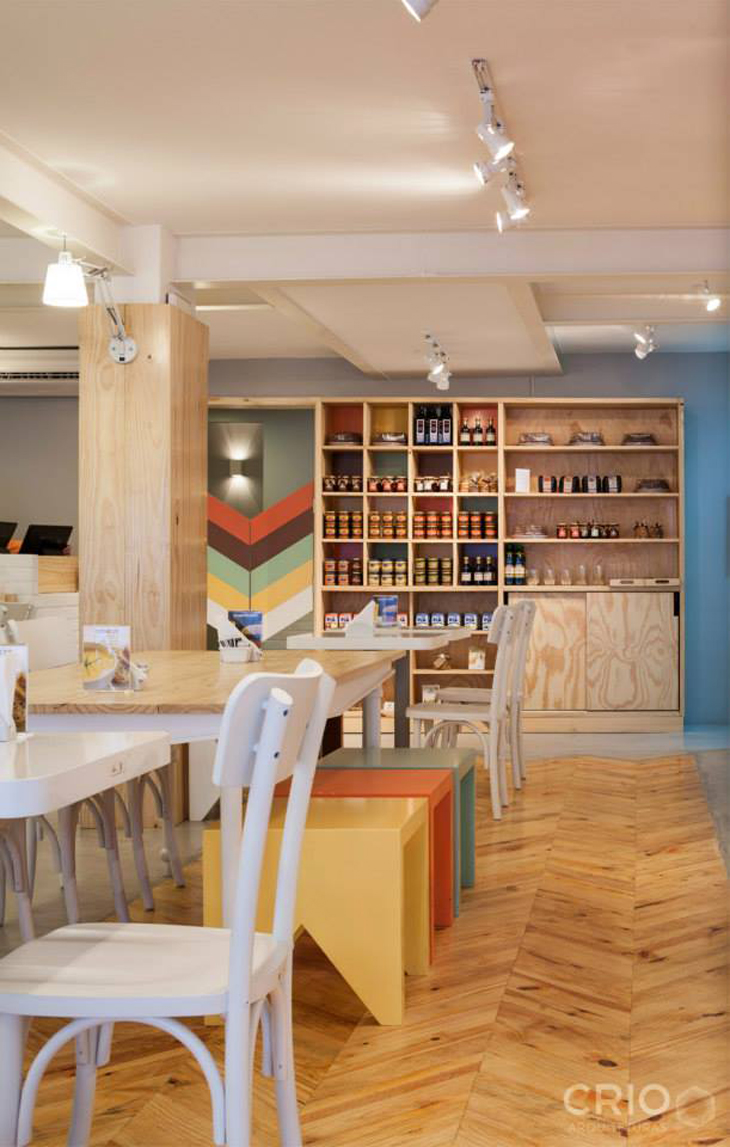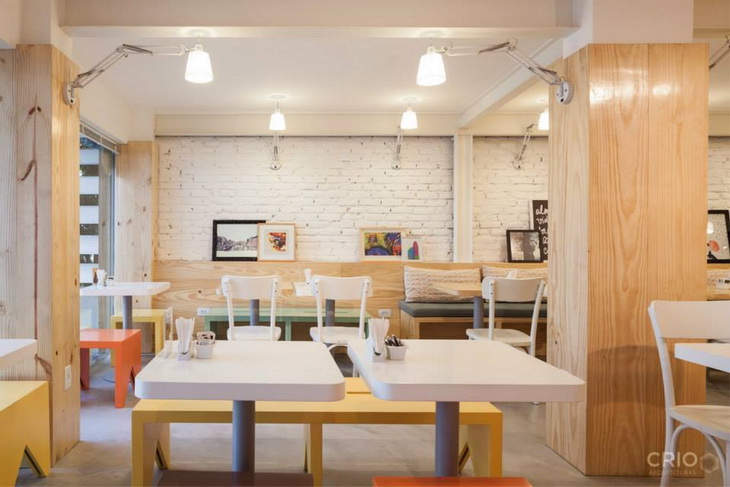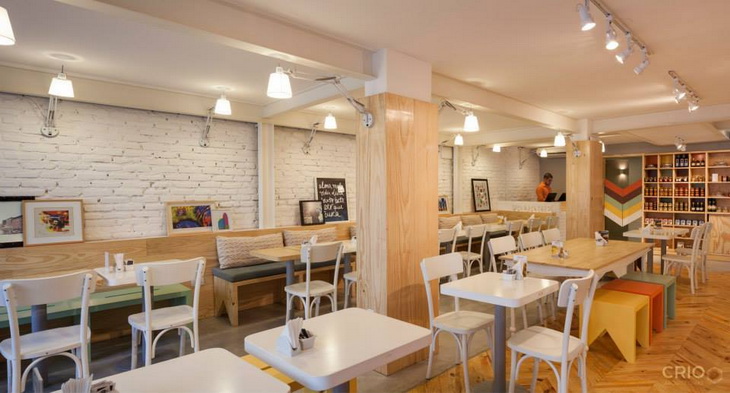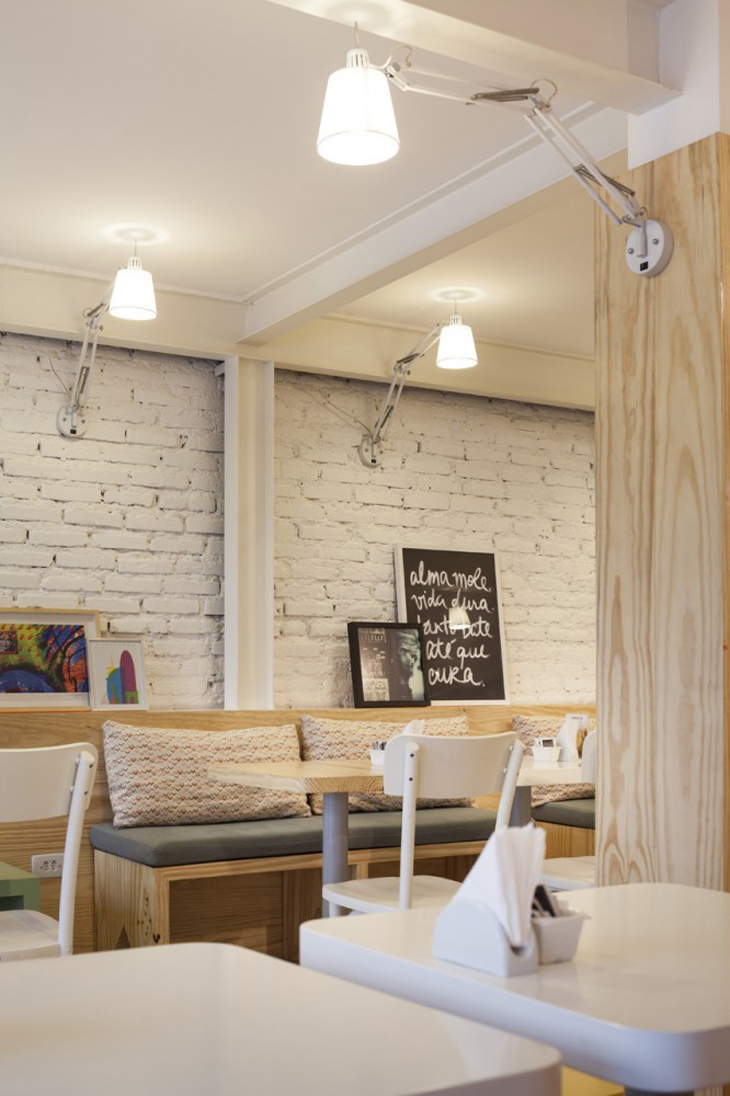 From the Architects:
Established in a two stories building, this project started with three main guidelines: order, zoning and intelligent flows. The ground floor houses the costumer's area and some support facilities: the tearoom, the store, the cashier, the counter, the restrooms, a small backyard, the storage room, a small kitchen and the locker rooms and bathrooms for the staff. At the top floor we find the administration office, another storage room, the bakery, the patisserie and the cold chamber. The original staircase was relocated to make circulation more efficient and dynamic. The service areas are all connected. The counter and the display for the breads were designed to make good use of the room below the stairs. The tables, chairs and benches at the costumer's area were all painted in different bright colors, bringing a sense of lightness to the room. At the back, the little store and the cashier are located near de stylized saloon door that leads to the restrooms. It´s all very clean, but yet full of inspired details. At some parts of the walls the painting is a little worn, revealing the solid brick layer that lies underneath. The pillars are covered with pinus elliotti. The lighting completes the ambience, with articulated luminaries and rail spotlights. To add character and personality, the cashier and the counter were coated with rectangular white tiles. A special mask was applied to the existing facade to provide privacy to the storage room and the office without blocking the sunlight. This solution was accomplished with a set of colored metal brises shaped like the wheat spike, the main ingredient of the bread. A wooden pergola completes the facade, limiting the outdoor sitting area. The elements to this project were designed to grant personality and a strong identity to the first Padarie shop in town.

Project: Padarie
Designed by CRIO Arquiteturas
Project Architects: Bernardo de Magalhães, Lívia Fonseca
Photography: Marcelo Donadussi
Area: 250 sqm
Location: Porto Alegre, Brazil
Website: crioarquiteturas.com