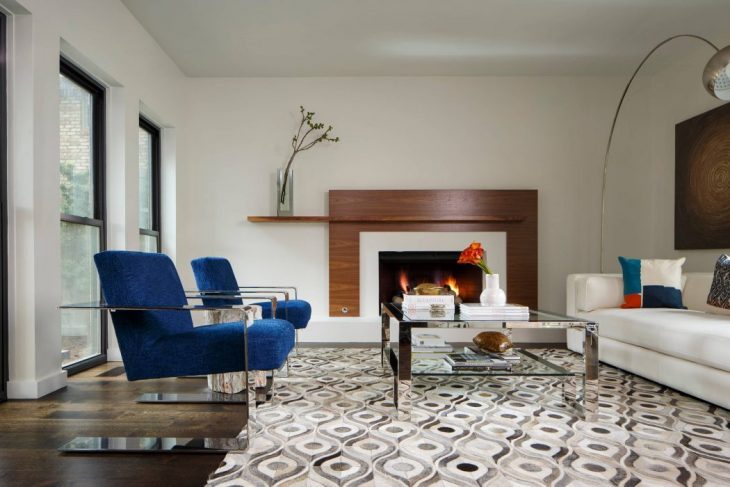 If your living room is more 1987 than 2017, it's time for a long overdue redesign to bring your living space up to date. If you could choose one room in your home that was your idea of design perfection, what would it be? Most people would say the living room, so we're here to help you create a space that makes your heart and soul sing.
 Colour trends
In terms of your colour scheme, sophisticated hues that represent confident, composed, and comfortable personality types are set to take centre stage in 2017. Confident colours include lime greens, spicy reds and dusky blues that unapologetically grab the attention. The more composed among you may be drawn to earthy greens and taupes, perfect for creating a more contemporary space. If comfortable sounds more like you, light pinks, blues and yellows will put you right on trend.
Here are some more top colour picks from the Pantone Color Institute: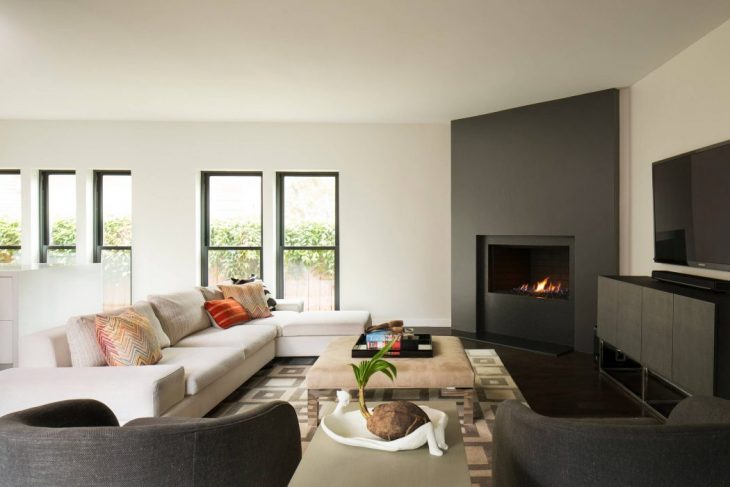 Minimalist design
With so many of us living increasingly busy lives, escapism looks to play a big part in interior design in 2017 as we seek to reclaim our time. The result will be elegant living room designs with plenty of square shapes and simple lines. Natural stone and terracotta is also expected to play an increasing important part, as are deep sofas, chunky knit wool rugs and floor cushions.
Fool-proof fabrics
Your choice of fabrics in 2017 should be functional above all else. Homes should be elegant and stunning but also liveable, particularly when you have kids. This includes everything from your sofa to your cushions and rugs. If you want a little help choosing the perfect mix of colour and fabric for your sofa, this cushion combination tool allows you to try before you buy.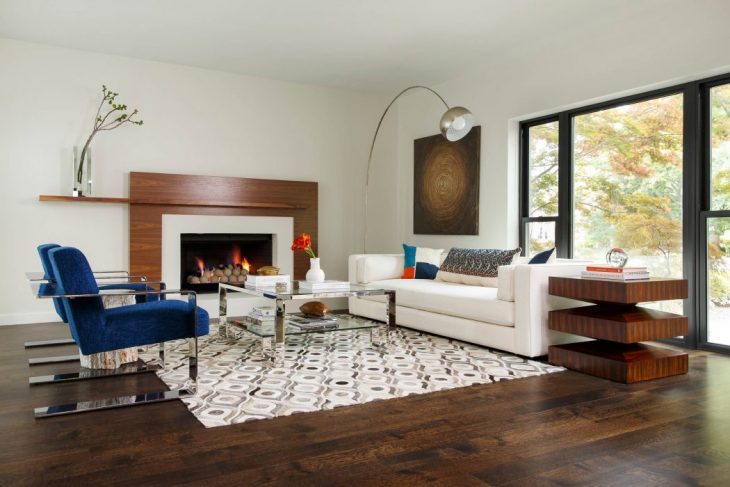 Repurposed pieces
The old made new is set to be a central interior design theme for 2017, with vintage furniture updated with contemporary materials and textures to give it a modern feel. Reusing and upcycling older pieces can create an authentic mix of the organic and contemporary, combining a traditional feel and texture with a modern colour scheme.
Art-Inspired Wallpaper
Another emerging trend for 2017 is the use of bespoke wall coverings that are more like murals and less like traditional wallpaper. These pieces are available in a range of textures and can be printed on seagrass or rice paper to give your living room that unique look and feel. There are a number of suppliers online that can turn your chosen artwork into one-off wallpaper, with everything from geometric lines to full-blown floral prints.
What living room interior design trends do you expect to see in 2017? Please share your tips with our readers in the comments section below.
Images from Highland Park Residence by Beth Dotolo