Architects EAT designed this spacious industrial residence located in Melbourne, Australia. Take a look at the complete story below.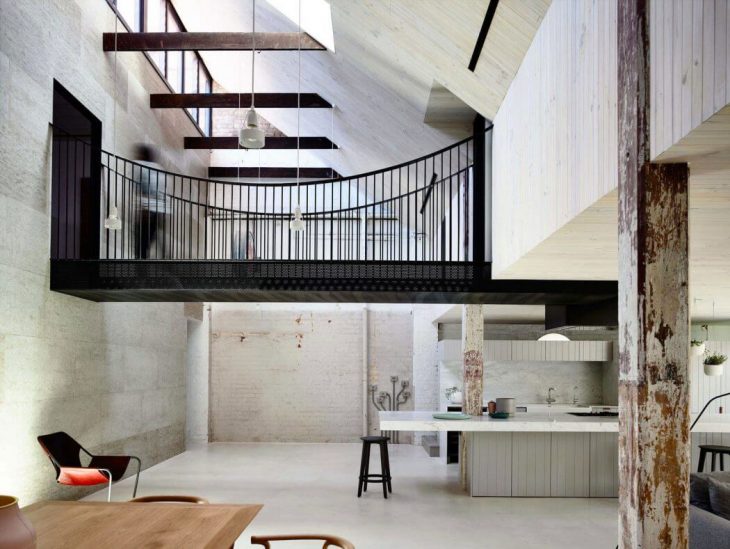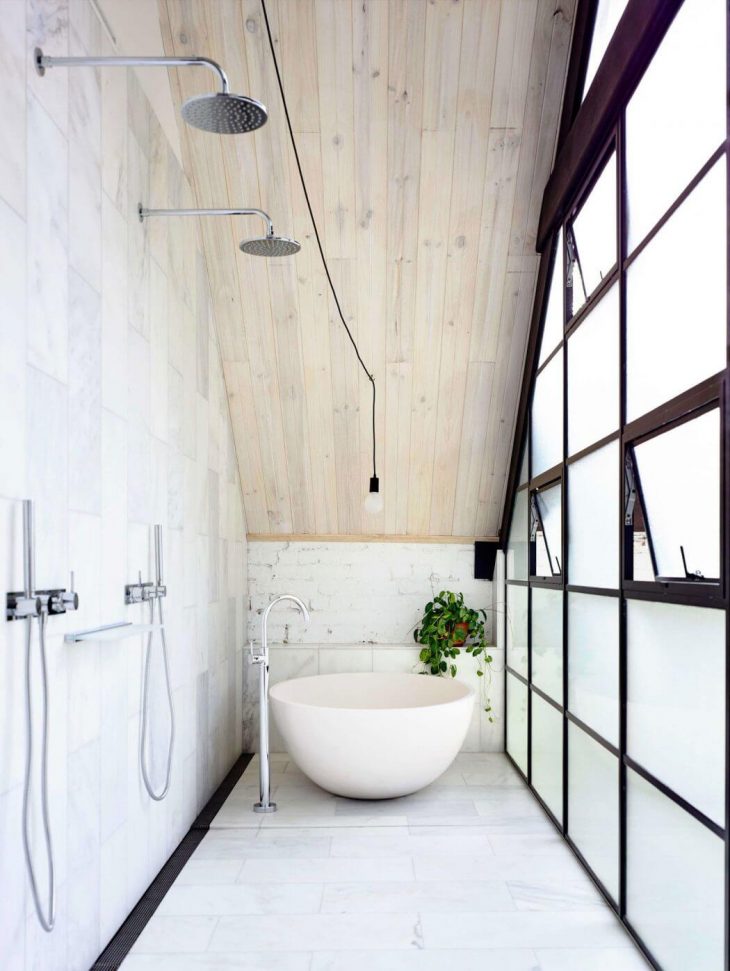 This project is a conversion of a gritty  250m2 (2,690ft2) brick warehouse in the old industrial area of Fitzroy into a family home.
The former industrial building is a mixture of intimately scaled family spaces and vast entertaining voids. Two full height voids act as the lungs of the design bringing both light and sky views deep into the internal space.
The private areas such as the study and bedroom are accommodated on the first floor by volumes of a more intimate scale.
Photography by Derek Swalwell