Studio Deewee in Ghent (Belgium) designed by the talented creatives at Glenn Sestig Studio is rightfully filling up pages of design magazines. The architects designed the studio with an apartment unit on top of it for the famed music producers and DJ duo 2manydjs. The Dewaele brothers behind the duo are also behind the perhaps more known Soulwax.
The magnificent recording studio that 2manydjs commissioned us to design is in its final phase. The structure is complete and the façade is installed. The custom made interior is the next step in our process. The façade is covered with a black tile, which gives the building a monolithic feel. The shift in between the different masses and the subtle joints do create a sense of scale, so it still fits in the cityscape of the centre of Ghent. – from Glenn Sestig Architects
The modern studio designed by Ghent based architects, was basically built from scratch to meet the demands of its owners. The studio also houses a massive record collection, of over 60,000 records. For more of the studio design continue after the jump: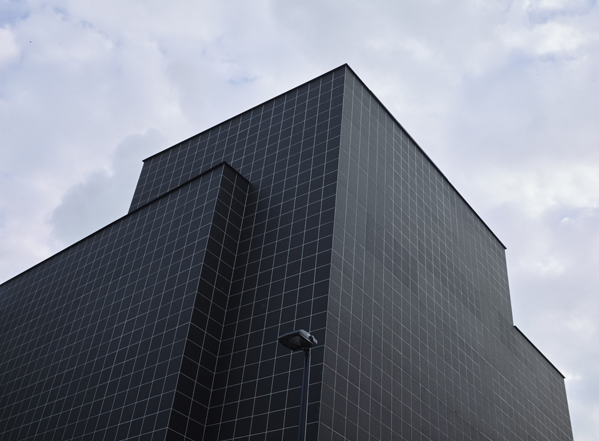 View the portfolio of Glenn Sestig architects at www.glennsestigarchitects.com.