Metropolitan Office of Innovation share with us their latest gateway mixed-use development project in the Jiangsu Province of China, close to Shanghai.
From the Architects:
Designed by UK's Metropolitan Office of Innovation (MOI), Shanghai Office, YOHO City is a new architectural landmark for the Jiangsu's 'forgotten' city of Sui Ning, China. The development is a playful and efficient sustainable mixed-use that is designed to balance modern needs together with traditional Chinese historical culture and spatial identity.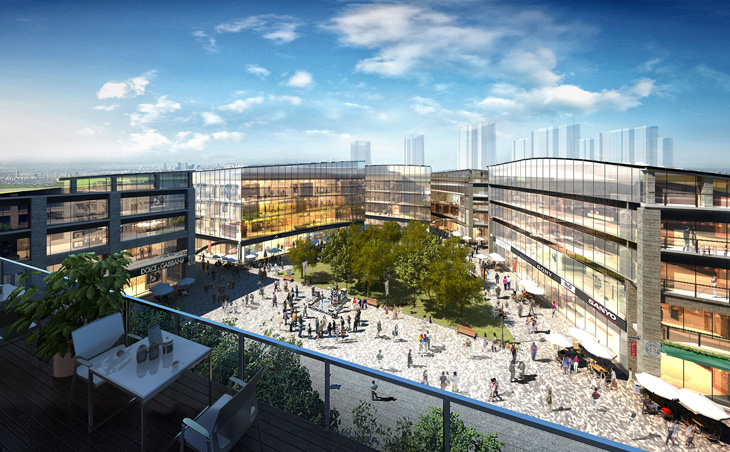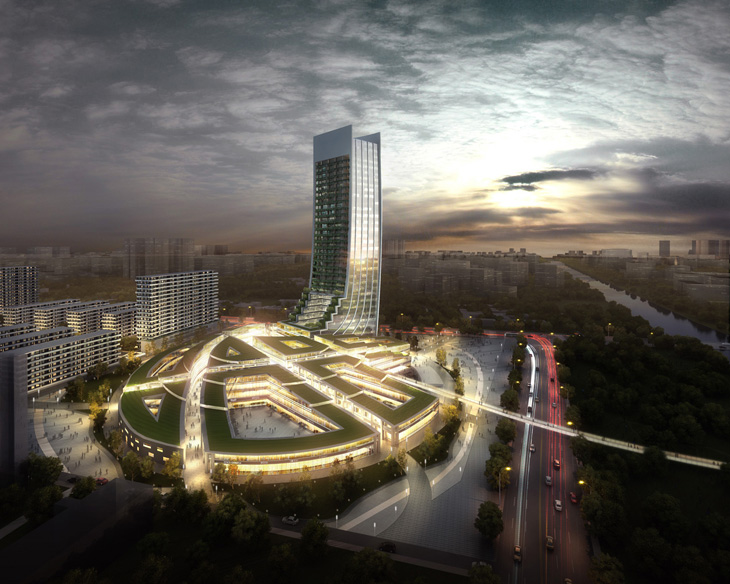 Sui Ning will become a new major gateway that connects other cities around the area to Anhui and Xuzhou and further onto Suzhou, Nanjing and Shanghai. Taking inspiration from the Province's historically famous silk weaving, the building layout and master plan creates streets, boulevards, plazas and squares by 'stitching up' the broken city fabric that currently separates the site's surrounding and rest of the city, creating a new vibrant commercial hub that regenerates the area.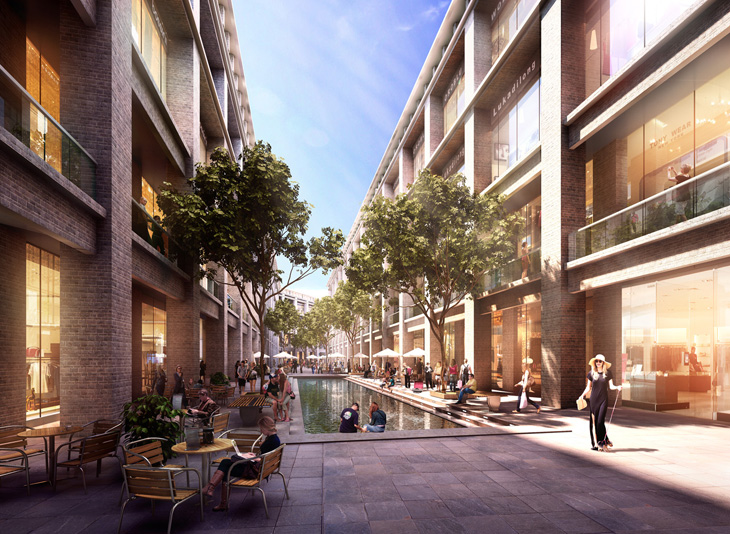 The single tower, acts as a beacon, fans out and is wider on the west and east side to capture the river view and natural wind breeze to the south creating a more comfortable environment for the hotel guests and serviced apartment residents on the upper levels. The SoHo offices on the lower floors have outdoor terrace access with views to the courtyard and commercial plazas with direct access to the riverfront via a pedestrian bridge linked at the 4th floor helping to activate and create a new water promenade for the city.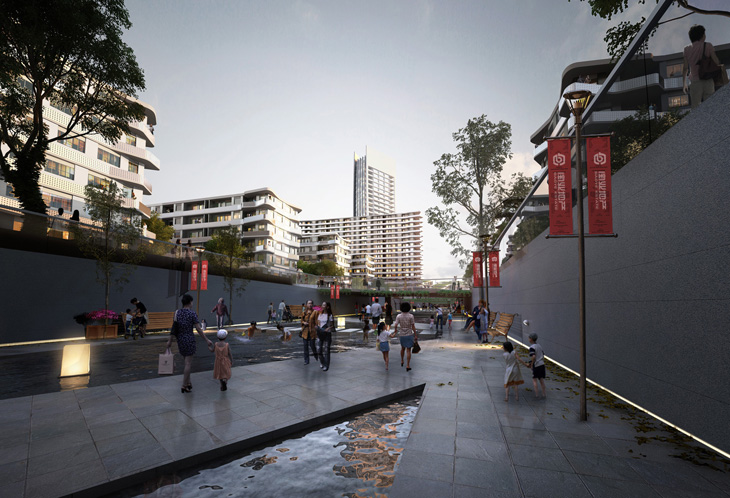 This unique 241,994 sqm development (excluding underground and parking), is designed to kick-start this forgotten region of the Jiangsu Provence and incorporates traditional Chinese cultural element such a courtyards and shaded walkways in providing a sustainable and inspiring place for people for all seasons of the Jiangsu weather whilst garden terraces at all levels and bridging to the river's edge create a harmonious connection between the built and natural environment.
Project: Baoye SuiNing City Plaza
Designed by Metropolitan Office of Innovation (MOI)
Design Director: Chi-Kit Cheung
Project Manager: Theodora Louisa Hung
Total Site Area: 104,564 sqm
Total Built Area: 241,994 sqm
Maximum Height: 150 m
Location: Sui Ning, Xuzhou, China
Website: www.moiasia.cn & www.moiglobal.com