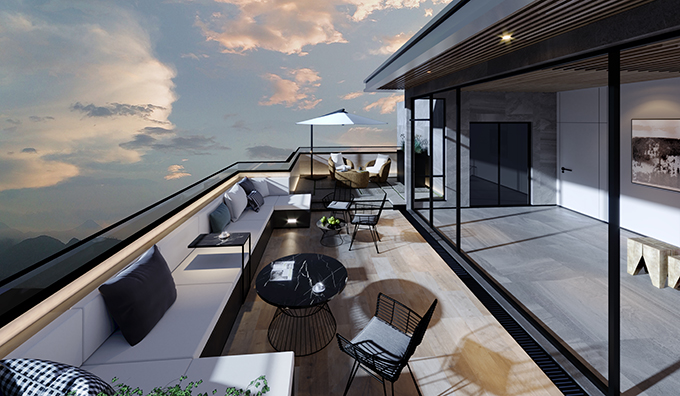 DASI designed Haiyi No. 1 , located on the right of the central point of the central axis of Chaozhou Avenue, in ChaoZhou Guangdong Province,China . Take a look at the complete story after the jump.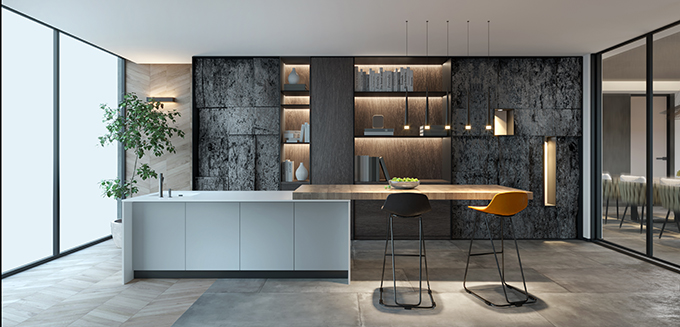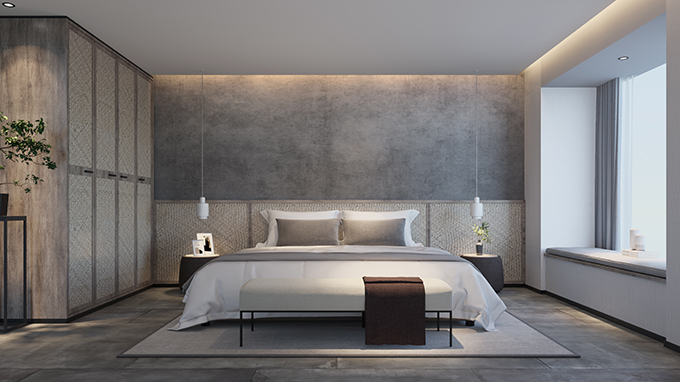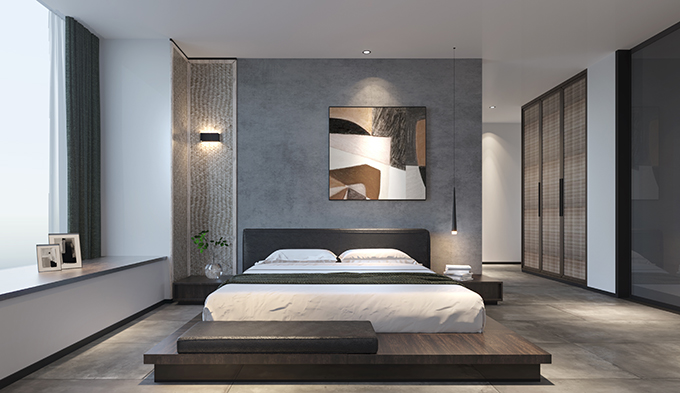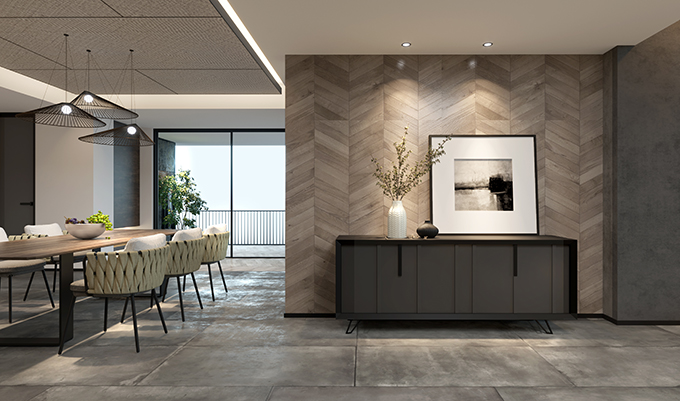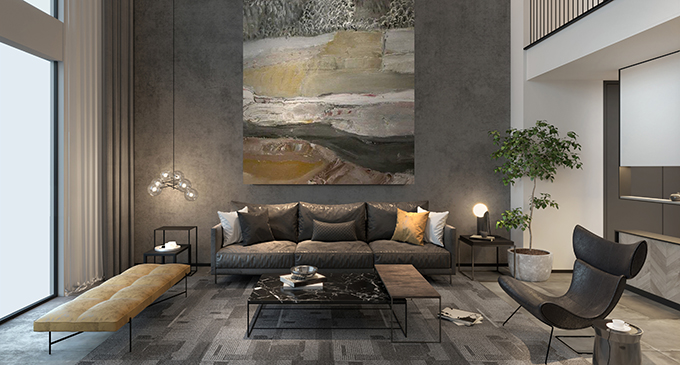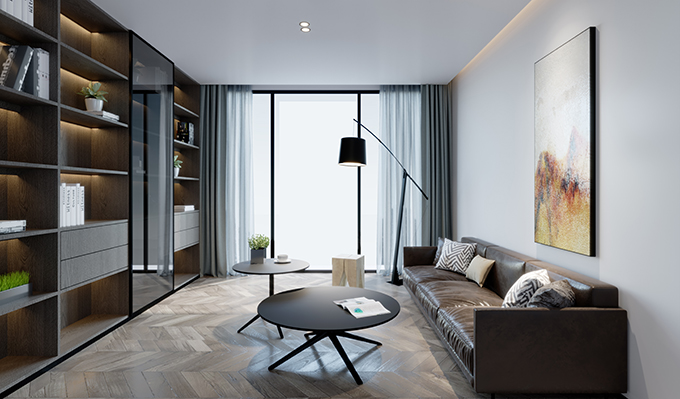 From the architects:
Project Background:
Haiyi No. 1 is located on the right of the central point of the central axis of Chaozhou Avenue, which is one of the rather high-end buildings. The area is designed by the master of Canada. The idea of design is elegant ,simple and beautiful.
Impression of Owners:
Mr. Huang is an entrepreneur and investor, and a senior product designer. He talks slowly and rarely but full of information. He can always refer to the essence of things. At the beginning, the owners don' t have a specific direction on style,expressive technique and materials, when they communicate with us. They simply express some understanding about life and space.
Design Concept :That's all right.
We tend to be "That's all right" rather than "I love this one."Many luxury brands are good at creating "I love this one.",but this means some certain eagerness and pursuit,just like declaration of personality boundaries.They can't go far away in the future.What they wait for is flat and insipid.
However, Dasi prefers "that's all right."concept. We pay attention to the return of real values. We don't follow the popular trend and never have specific boundaries. We open our minds to create the whole case to pay more attention to "the function of use and human touch."
Exploration of time and space
With the rapid development of science and economy, human genes still remain hundreds of thousands of years ago.We invented reinforced concrete and houses, but our inner heart still seek the original elements.
Return of humanity and nature
Matte and old grey cement bricks, as well as "ren character" which are made up of little wood bricks cover the texture mixed with coldness and warmth. They represent the return of the bottom spiritual appeal of human nature.
The subtraction of space
Sometimes what you want is usually a false pursuit.There is no doubt that space and time is the scarcest assets. Get rid of complex and false factors can enlarge the space and time to hold more beauty.
Share the love space.
If house is a container of love, the bar counter must be the most loving area in your home.
Study is the space for relaxation.
Good light and some simple matches can make you comfortable for reading no matter you sit or lie in it.
Bedding room is like a factory of energy.
Good sleep will give you enough energy to work . And simpleness , elegance and peace are the most important key factors.
Enjoying the relaxation of your vacation will pass the time comfortably.
Compound second floor connected with skyline can make you closely touch nature, sunlight, cloud and stars.
Project Name: Multiple homes of Haiyi No. 1/ Mr. Huang's private house
Project Location:ChaoZhou Guangdong Province,China
Category: Villa housing space
Name of designer or designer office: ChaoZhou DaSi Design Institute Co.,Ltd.
Designer: 郑任嵩/DS.RENSONG – website