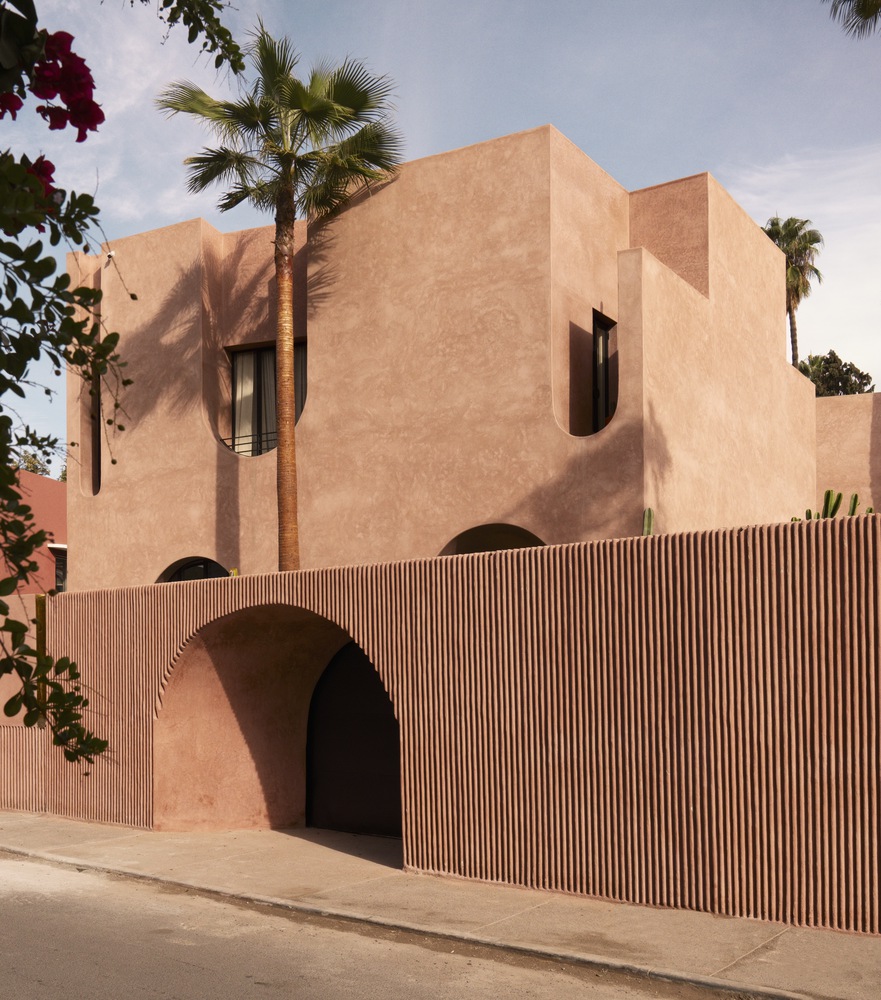 Architecture studio Bergendy Cooke has recently completed works on its latest project, a new boutique hotel in Marrakech, Morocco – Maison Brummell Majorelle. While keeping a textural allusion to the site's rich past, the architects created a distinctive and lighthearted contemporary language that draws inspiration from the regional vernacular without exacting it. An oasis is imagined as having a lot of lush flora and varied amounts of flowing water.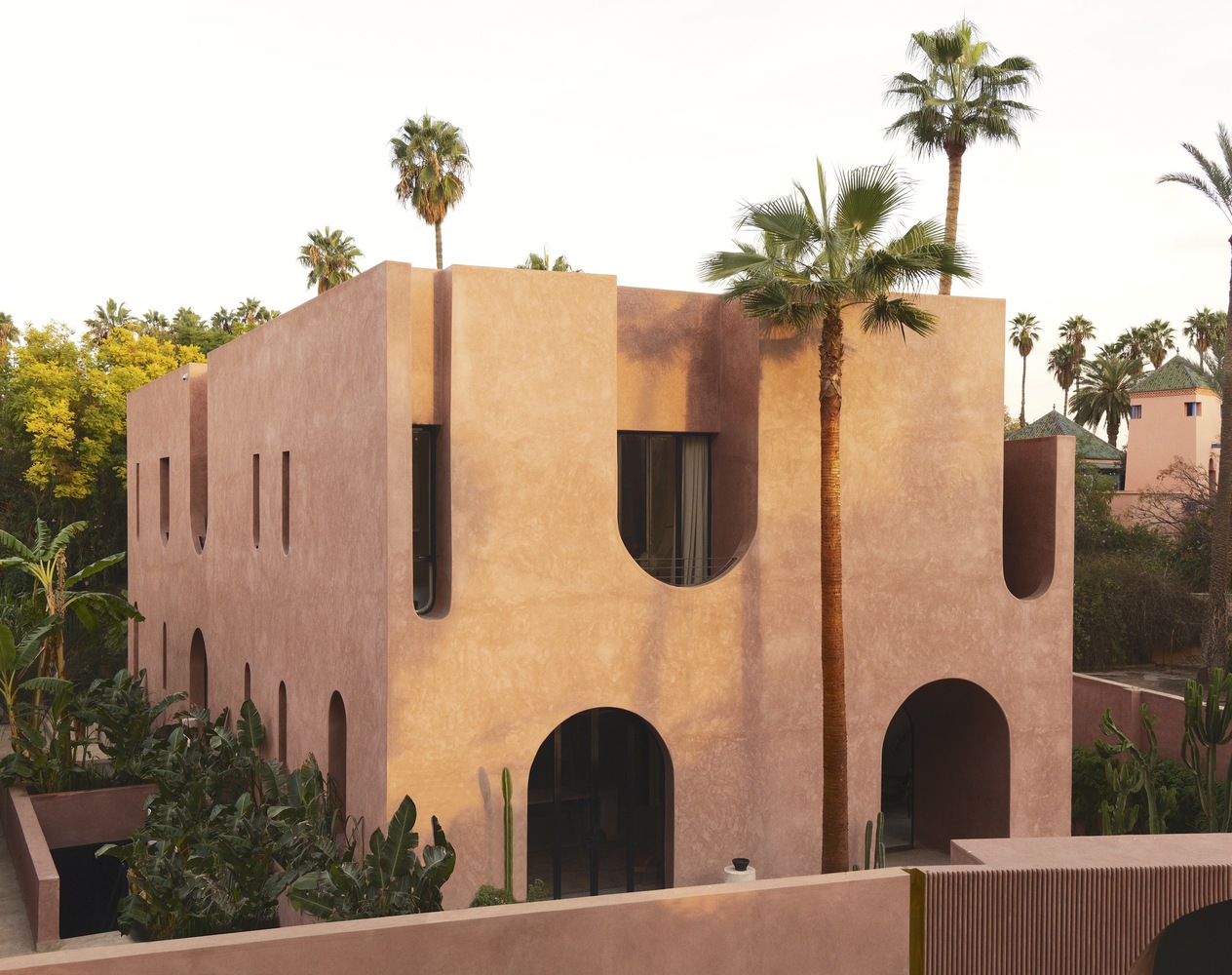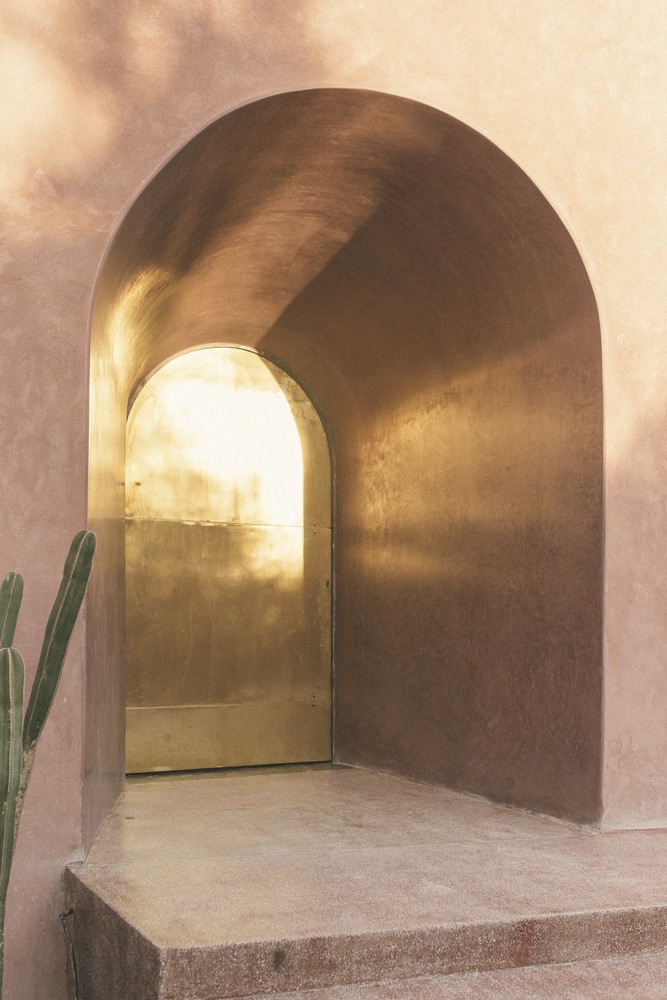 Starting with a sculptural solid mass and, as needed, carved out certain spaces and incisions of varied sizes. Scale, light, and shadow are used to create a range of spatial experiences. A similar language is spoken in the neighboring gardens.
In contrast to the sculptural building shape and complementing the image of an urban oasis, varying levels of planting provide individual gardens for visitors and a dynamic layer of foliage throughout.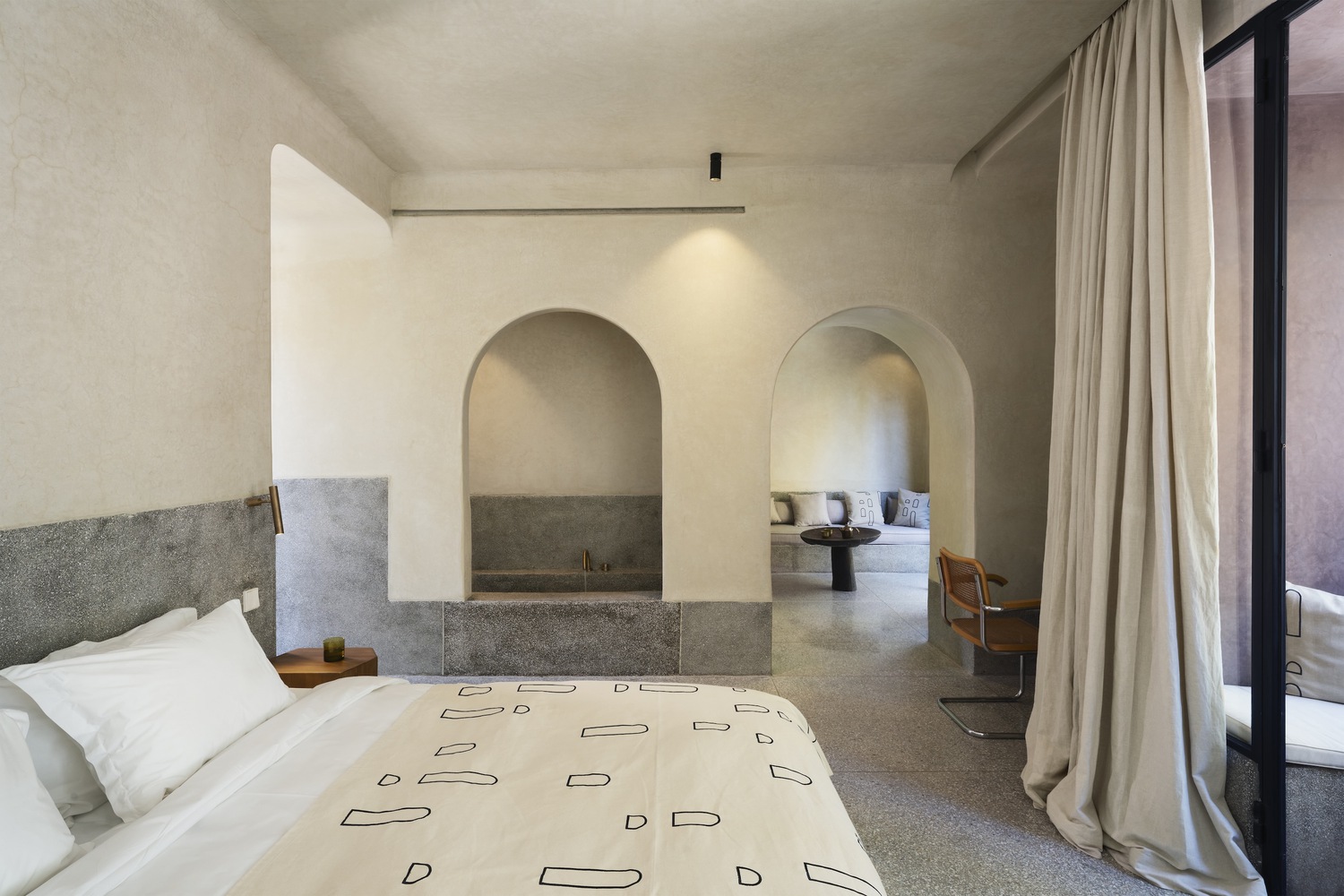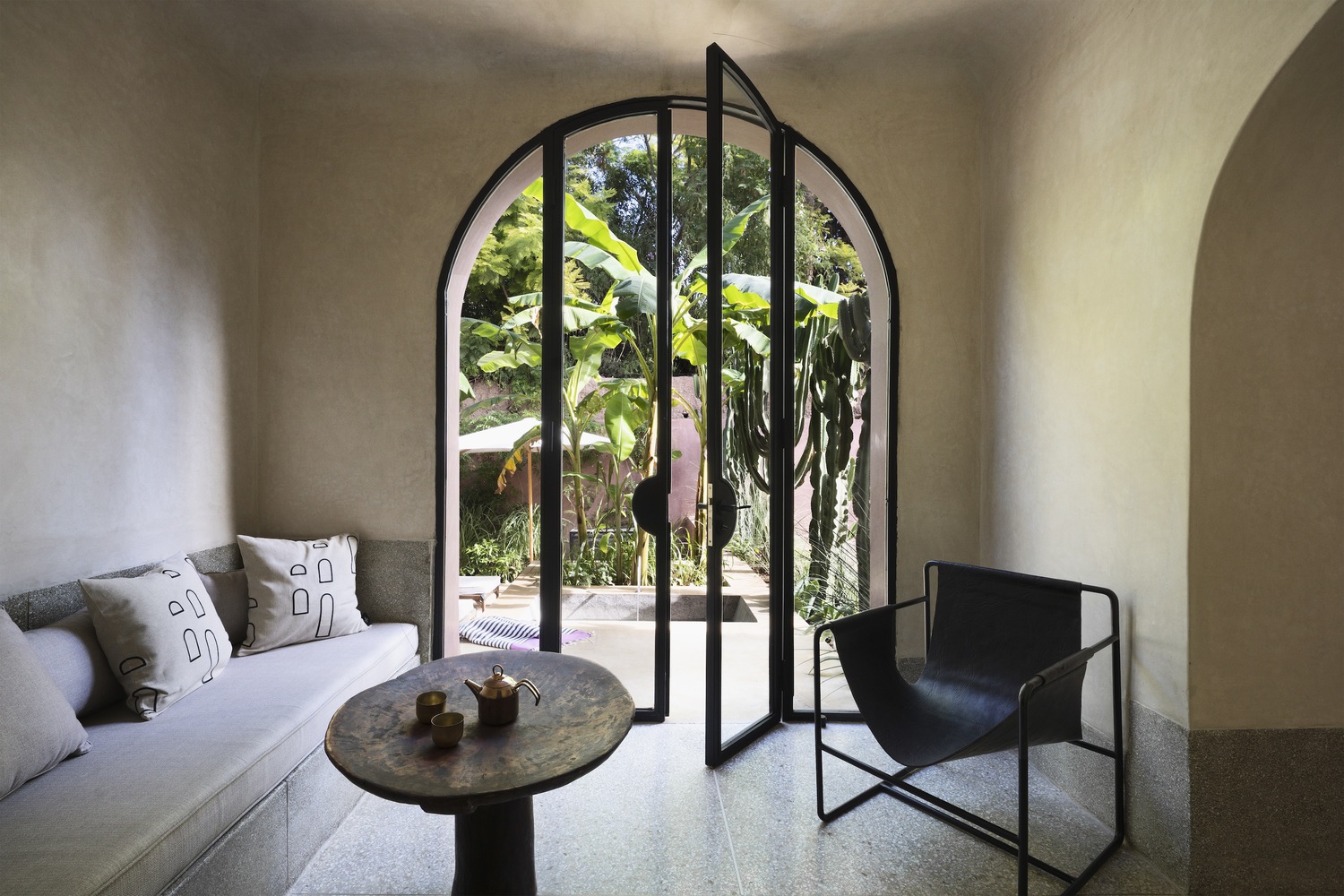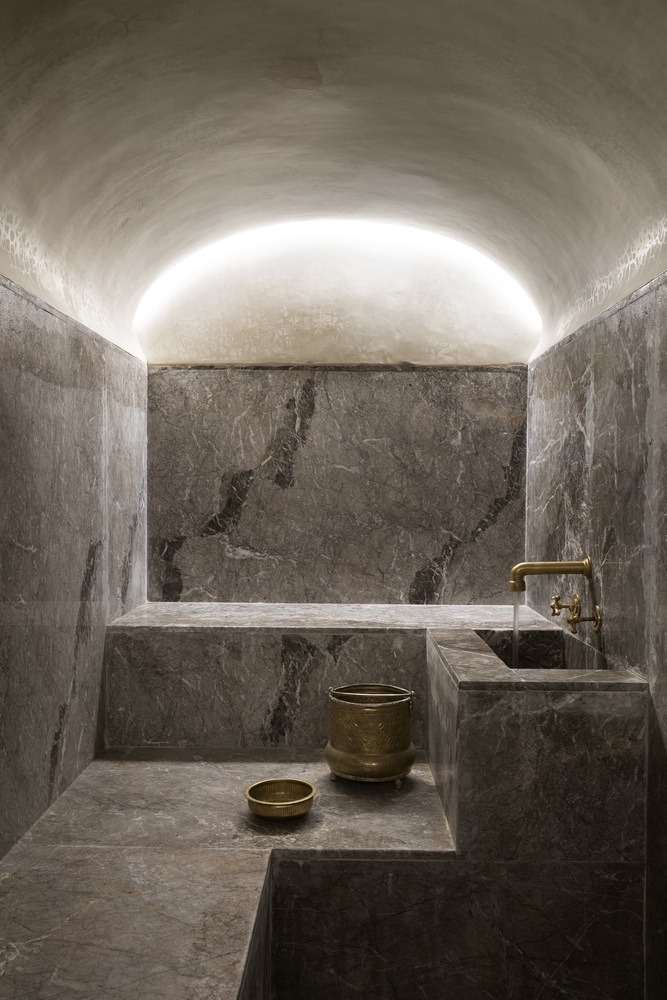 The exterior is constructed out of several plaster treatments, handmade tiles, and regional terrazzo in public areas, such as the entrance wall announcing its presence on the street. Brass accents signify changes in location, such as going from a street to a hotel or from a public space to a private one.
Project information
Architects: Bergendy Cooke – bergendycooke.com
Year: 2023
Photographs: Emily Andrews, La Dichosa
Manufacturers: EGOSOFAS, FARO Barcelona, Ingo Maurer, Linestra, Neve, TUBETTO
Architect: Amine Abouraoui
Project Team: Wafa Bassiouni, Soumia Ghazi, Oumaima Faraj
City: Marrakesh
Country: Morocco