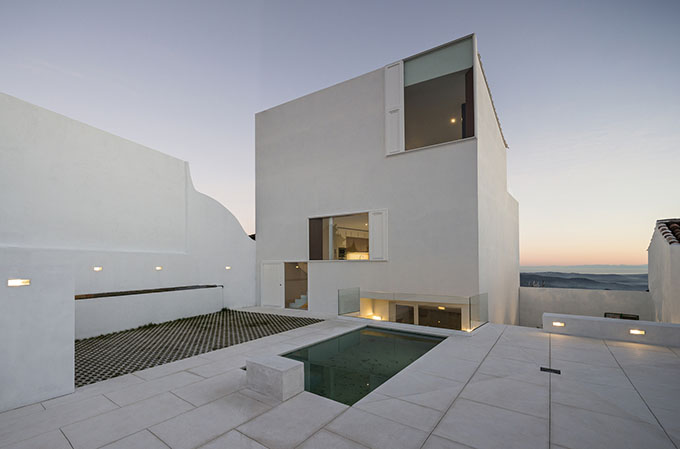 DTR_studio Architects designed this inspiring 157 m2 terraced residence located in Gaucín, Spain. in 2018. Take a look at the complete story after the jump.
From the architects: Claire House is a Terraced House sites in Gaucín. It has a amazing 360º views: from the Strait of Gibraltar to Cortes Mountains. We have proposed a open space concept in the living areas to enjoy the panoramic views, putting the windows in a strategy positions. The design of the windows with a huge fixed piece of glass and a blind opening system remark the improvement of the views.
The position in the outskirts of the town does to propose a double lenguaje in the opposite facades: a more traditional to the town and more abstract to the periphery. The outside spaces generate itinerary as the Andalucian patios where the White color, the wáter and the vegetation are the fundamentals ingredients. In the materiality of the house the white and the simplicity in the details are the main actors, without forget our commitment to efficiency and comfort.
Photographsy by Cris Beltran
Find more projects by DTR_studio Architects: dtr-studio.es