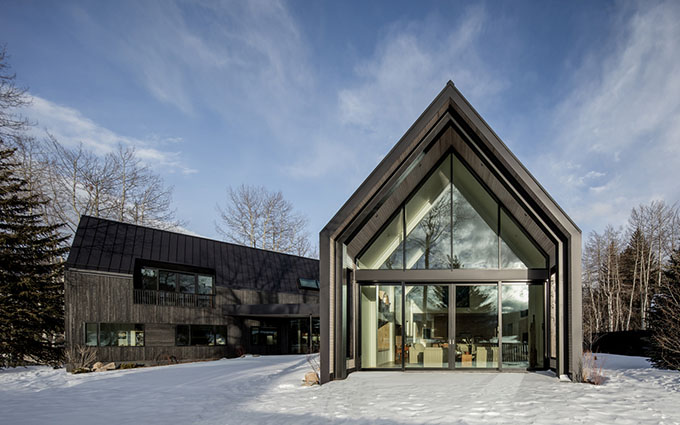 Studio B Architects designed this inspiring private residence located in Aspen, Colorado, United States, in 2017. Take a look at the complete story after the jump.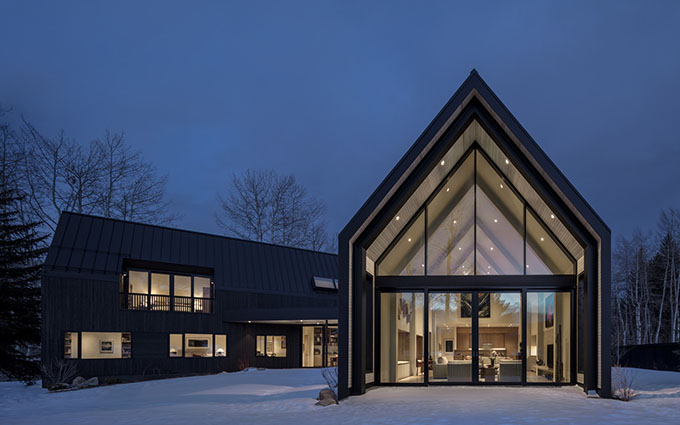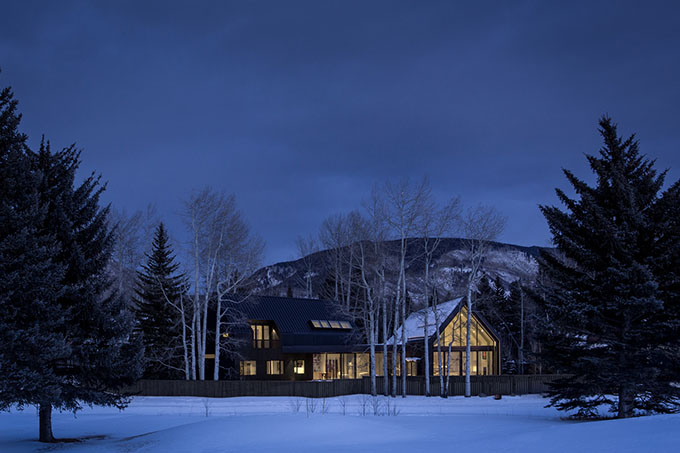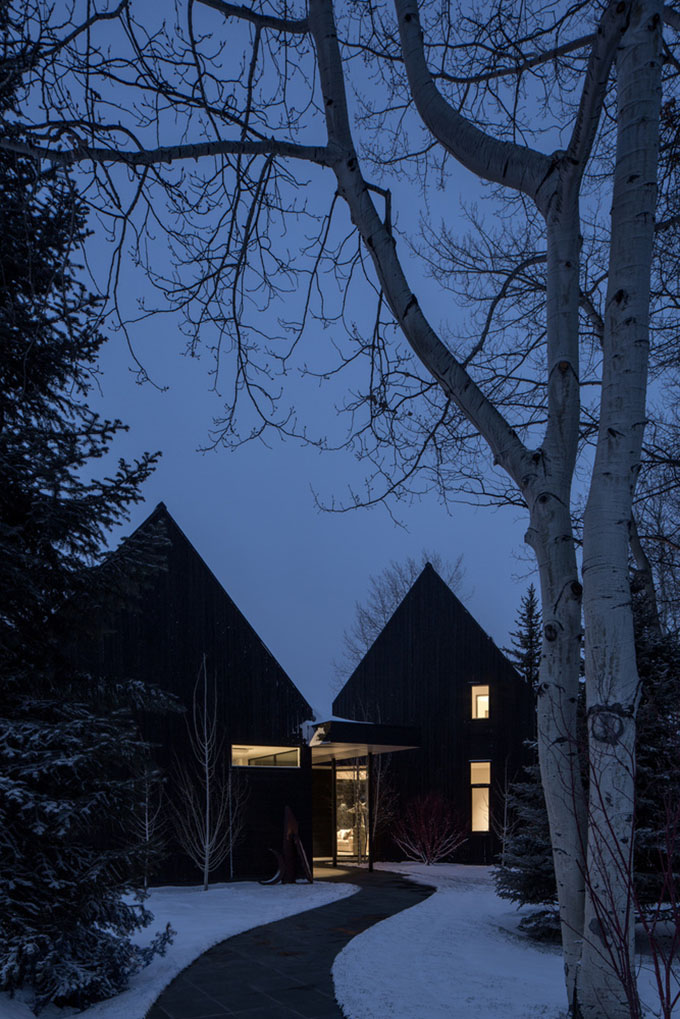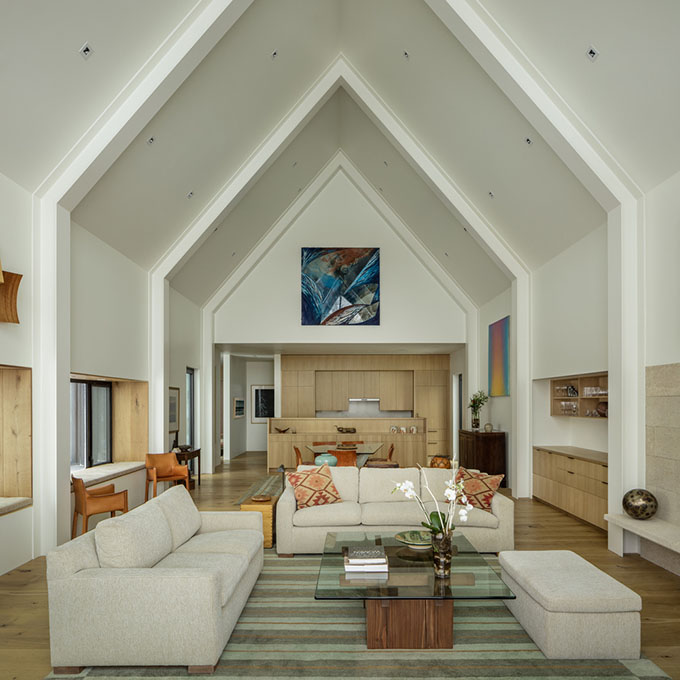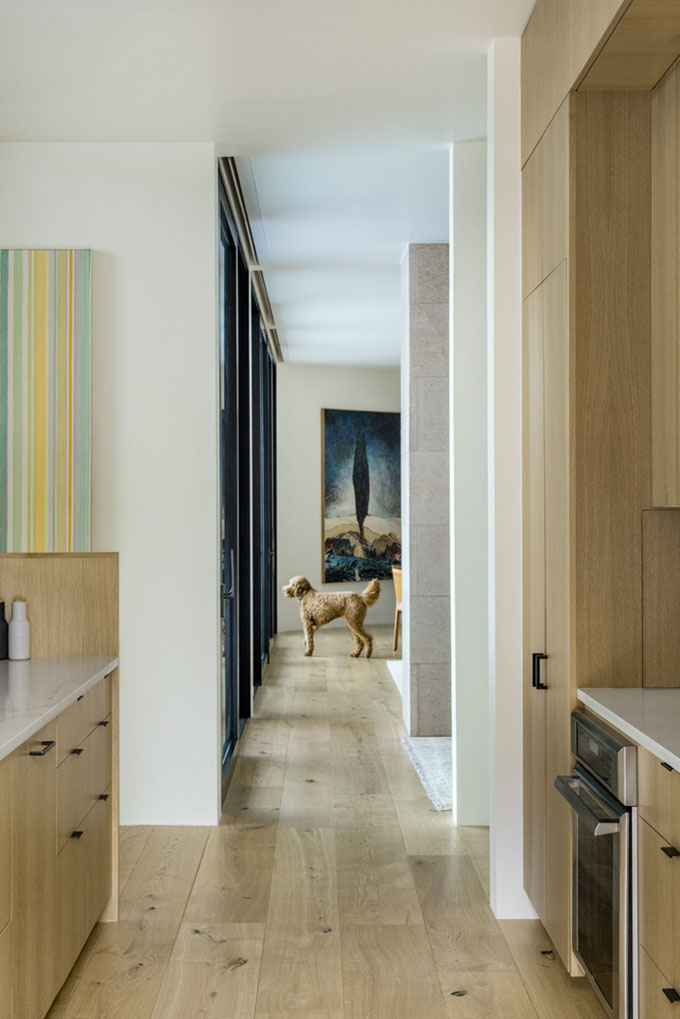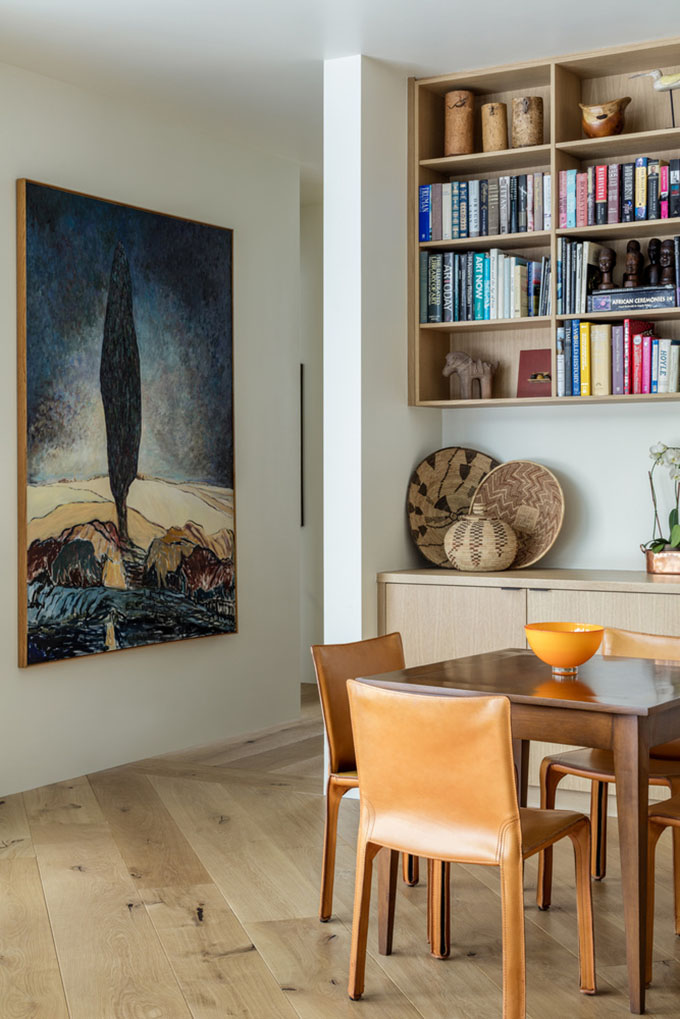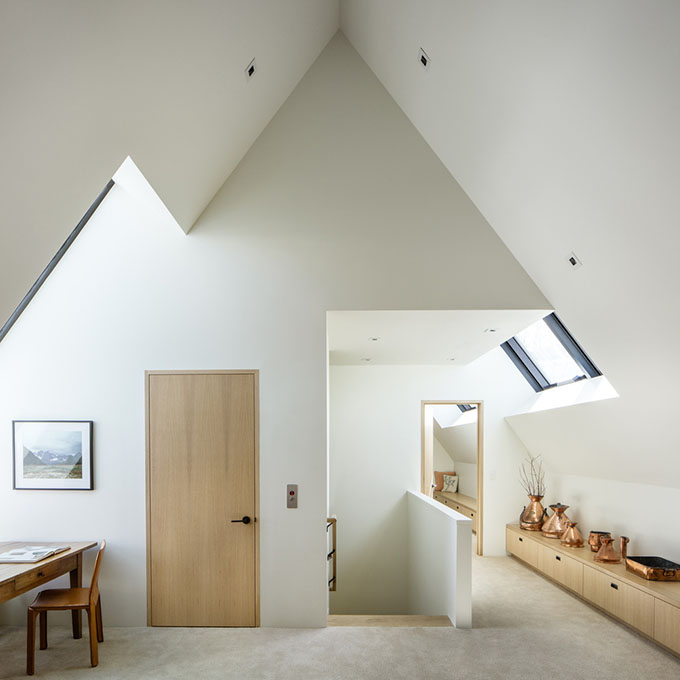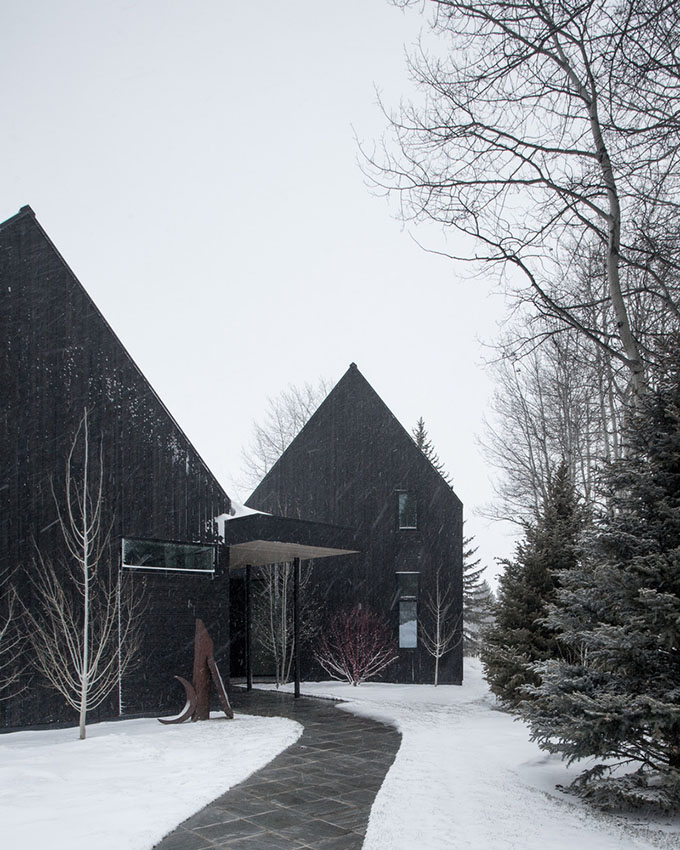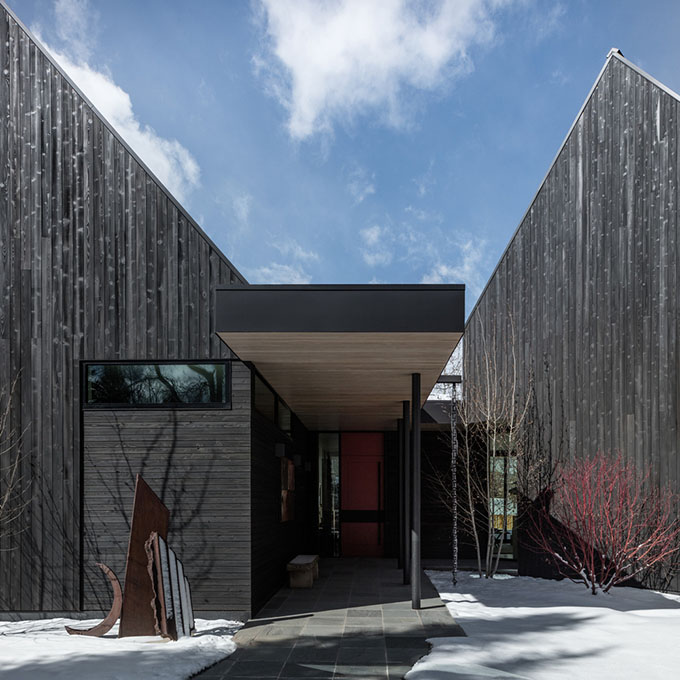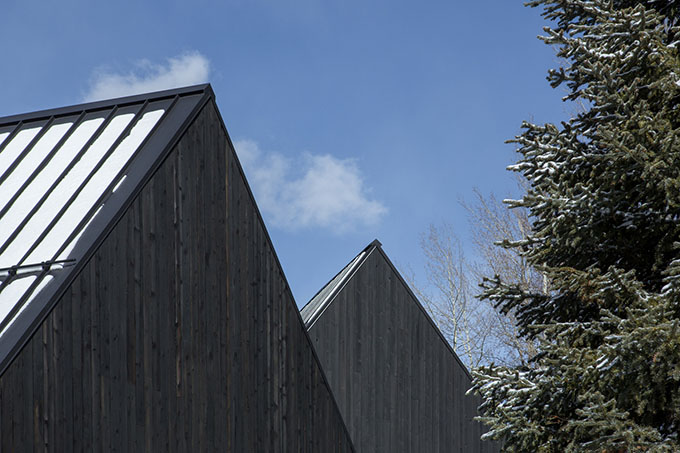 From the architects: The V-plan parti reflects the owner's desire for privacy and gardens within a wedge shaped site on the Aspen golf course.
Focused inward towards a large central courtyard, the program is pushed to the property edges to screen adjacent neighbors and direct framed views both into the courtyard and beyond to mountain views. The splayed shape is defined by two articulated gable structures that divide public and sleeping spaces, joined by an intimate family room that anchors the plan.
Obscured from the street, a modest front facade creates a private approach, allowing the spaces and views to be revealed through a sequential progression. Within the interior, volumes are vaulted to reflect the gabled rooflines offering expansive, varying views as you circulate through the home.
Photography by James Florio
Find more projects by Studio B Architects: studiobarchitects.net