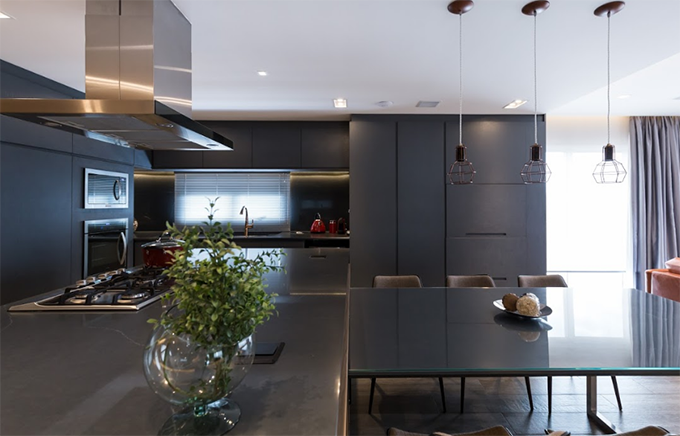 Bibiana Menegaz designed this stunning 140m2 apartment in Lajeado, Brasil f. Take a look at the complete story after the jump.
From the architects: Apartment of 140m² designed for a young man of great taste.
The kitchen is the heart of the house. Cooking, welcoming friends and family, these are some of the pleasures of the young owner of this apartment in Lajeado in RS.
The property acquired during its construction, received many changes in the plant during the construction of the building in order to gather everything that the owner desired. Functionality to receive friends with atmosphere of refuge, fundamental concepts for this project. A functional, technological apartment with everything the young resident sought: comfort and style. Large areas, with contemporary language but with clear separation: social area and intimate area.
The challenge was to follow the work from a distance, the use of technology was fundamental.
One of the most difficult solutions was in the bedroom. The idea of having built-in rails and spaces divided by large glass sliding doors involved client, joiner, two architects and glazier in a meeting. The very technical decisions provided the execution according to the project. A large acidate vanilla glass panel hides closet and intimate bathroom area. Sliding doors in "L" with curtains collect mostly, thus integrating the space of bathtub and dormitory.
With great sensitivity the project resulted in welcoming and personality. The atmosphere is current, striking in appearance. With an unobvious decoration, the dark tones added to the lighting and comfort of the wood give a sober air and a certain dramaticity to the environments.
The social area has a small living room facing the view, the dining room connected to the kitchen have a TV hidden in a mirror reflected silver. This gourmet space form a wide environment to receive. The kitchen was designed for one of the engineer's passions, cooking. Lots of space and practicality.
The large master bedroom has a closet whose size is to be jealous. The integration with the bathroom is the great highlight of the environment, Its soaking tub, attached to the room, has its junction the possibility of breaking through glasses and sliding curtains. Highlight for the beige acidate glass that divides bathroom area and closet and the wallpaper.
Two bedrooms came together forming a tv room and office. The materials and coatings follow those of the rooms, connecting their design with harmony.
The entrance hall is opposite the door of the service area, this was camouflaged through an illuminated wooden panel on the rodaforro and footer. This same panel skirts all the walls of the entrance and the lavatory door is hidden in the same way.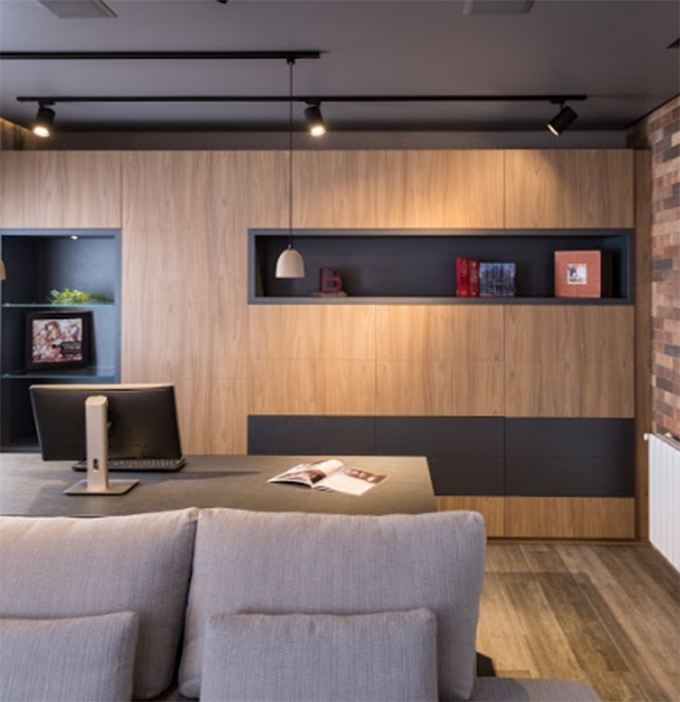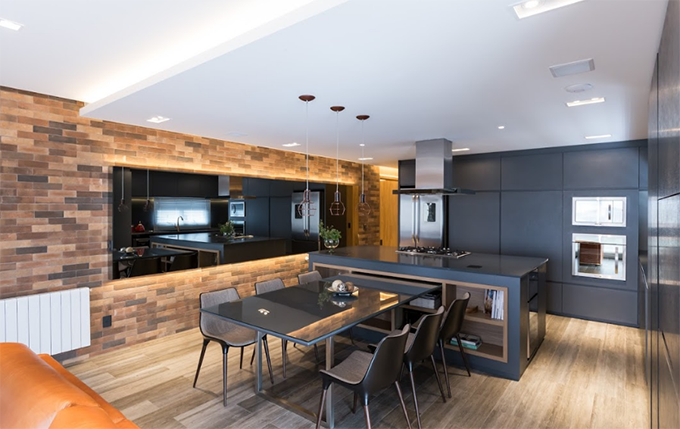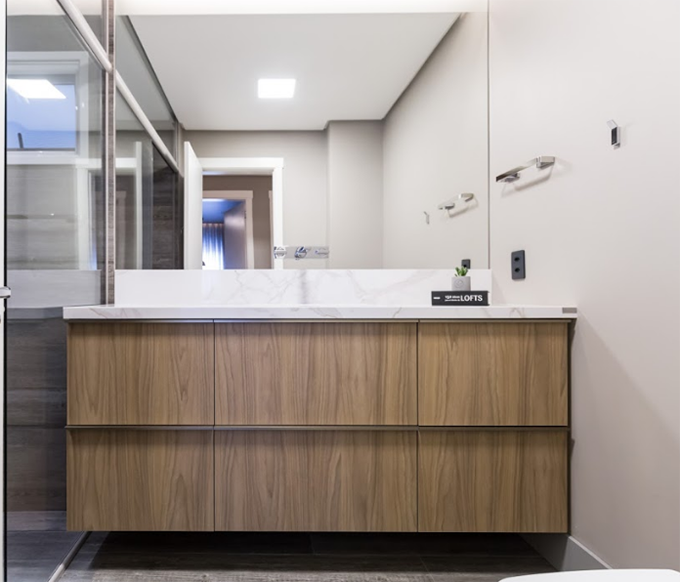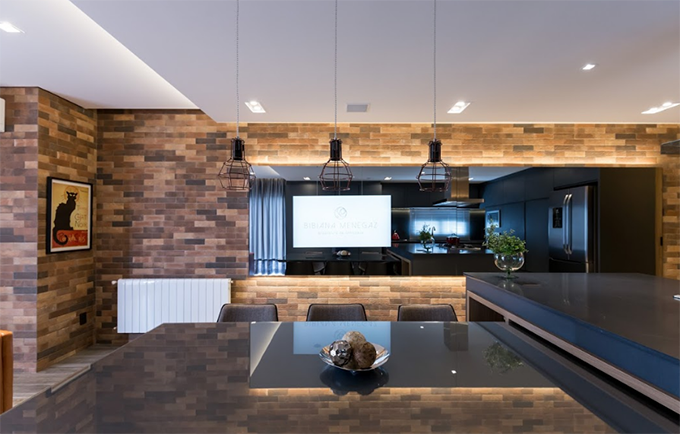 Project: Arq. Bibiana Menegaz – www.bibianamenegaz.arq.br
Photos: Marcelo Donadussi