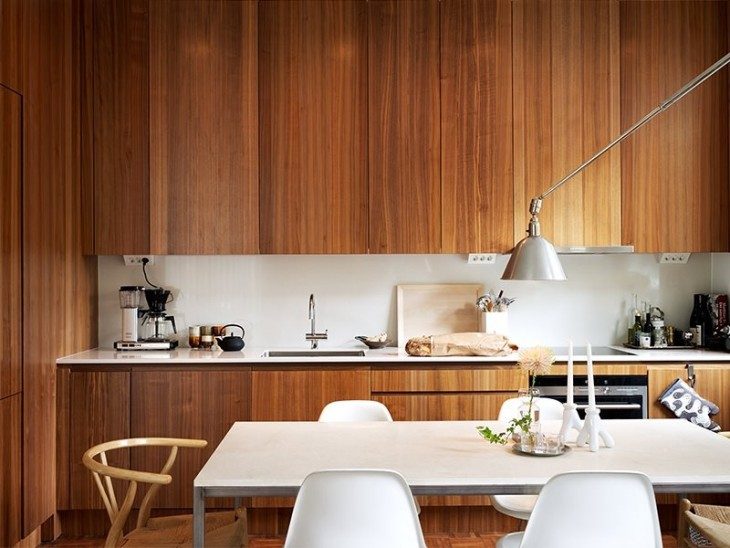 It's not easy picking out the material for your kitchen worktop. All of them look so good, but you know that only one will give you the results that you are after. In order to make the right decision, you have to think about which fits your individual kitchen design best, but also about which of them is better individually.
In order to help you with your decision, we are going to take the time to run you through the most popular and appreciated materials used for kitchen worktops.
Quartz
Quartz is regarded as the very best kitchen worktop material for a couple of reasons. One of the most important however is definitely the fact that you never have to clean it. Well, you have to clean it after you're done preparing food on it and whatnot, but it doesn't require the kind of maintenance other kitchen worktop materials do. That's great especially if you dread having to scrub for hours to get stains out of your worktop. That brings us to the next advantage of using quartz: it is resistant to scratches, stains, acid, smudges, and pretty much anything else you throw at it. When you are trying to be productive with your time in the kitchen, not having to worry about going too fast and chipping your worktop can be quite a relief. Quartz comes in a multitude of colors for you to choose from. You can also get them for a very reasonable price from companies like Topsco.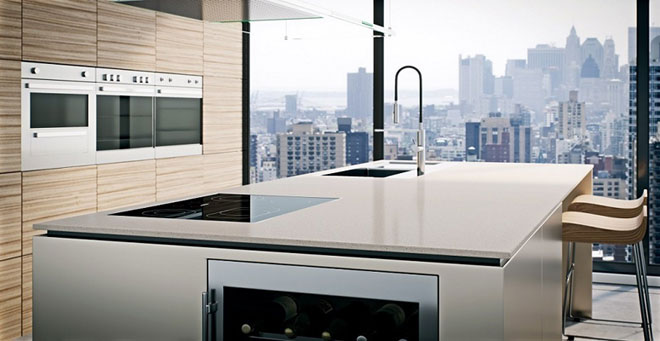 Quartz kitchen worktop by caesarstone uk
Granite
If there was no quartz to make countertops, people would have all probably flocked to granite. It's the closest thing to quartz that you can possibly find. It is similar to quartz in a number of ways, one of them being the fact that it is very resistant to all the different types of damage a countertop might encounter in the kitchen. Granite is natural stone and it comes in a huge variety of different patterns. These can look absolutely gorgeous in the kitchen but keep in mind that it might be a bit tricky to line up all the granite slabs. Also, while it's a resistant material, it still needs period maintenance, unlike quartz.

Laminate worktops
Laminate countertops are great especially for those that are shopping on a tight budget. The other two stone options are great but they come at a price, literally. Laminate countertops allow you to retain some of the color in your cheeks after you finalize the payment, and can provide a nice alternative to quartz, stone or even wood. While it's a cheaper solution, it comes with tons of patterns that can replicate your favorite material, and the same goes for the colors. So if you don't have a lot of money to play with, consider this budget friendly solution.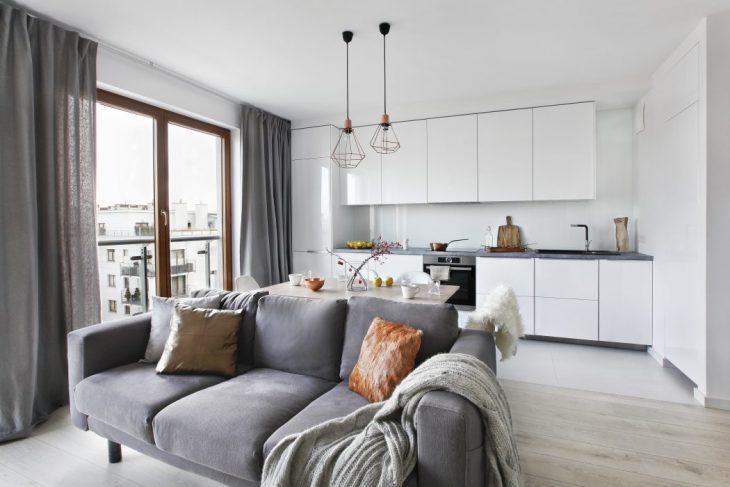 Image from Scandinavian-style Apartment by Agnieszka Karaś.
Wood
Wood is a material that will never go out of fashion. It's great for many things, such as prepping food but also resting hot plates or pots on it because wood is resistant to high temperatures unlike laminate.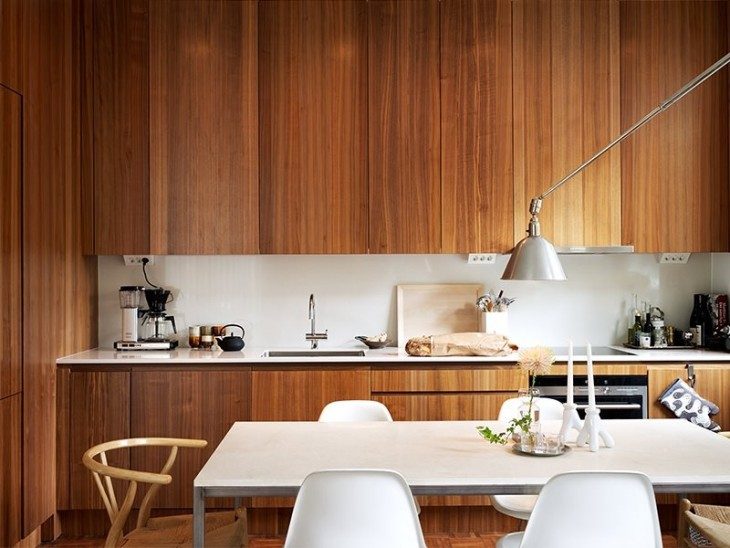 Wood also looks gorgeous and does wonders for a kitchen's aesthetic when you're going for a rustic type look. It's a traditional material and you can't go wrong with it in most cases. Image from Wooden Box House by Moloney Architects.