Designed by EskewDumezRipple in collaboration with Rule Joy Trammell + Rubio (RJTR), this 416,500-square-foot high-rise research building features an expressive two-tower massing (one at 14 stories and one at 18 stories). The complex will serve as Phase 3 of Georgia Tech's ambitious expansion in midtown Atlanta, known as Technology Square.
The project is part of Georgia Tech's vision to empower its students, faculty, and stakeholders to become leaders in advancing technology and improving the human condition. Tech Square 3 is strategically situated to facilitate interaction with nearby startups, researchers, labs, corporate innovators, and venture capitalists, creating a dynamic intellectual environment.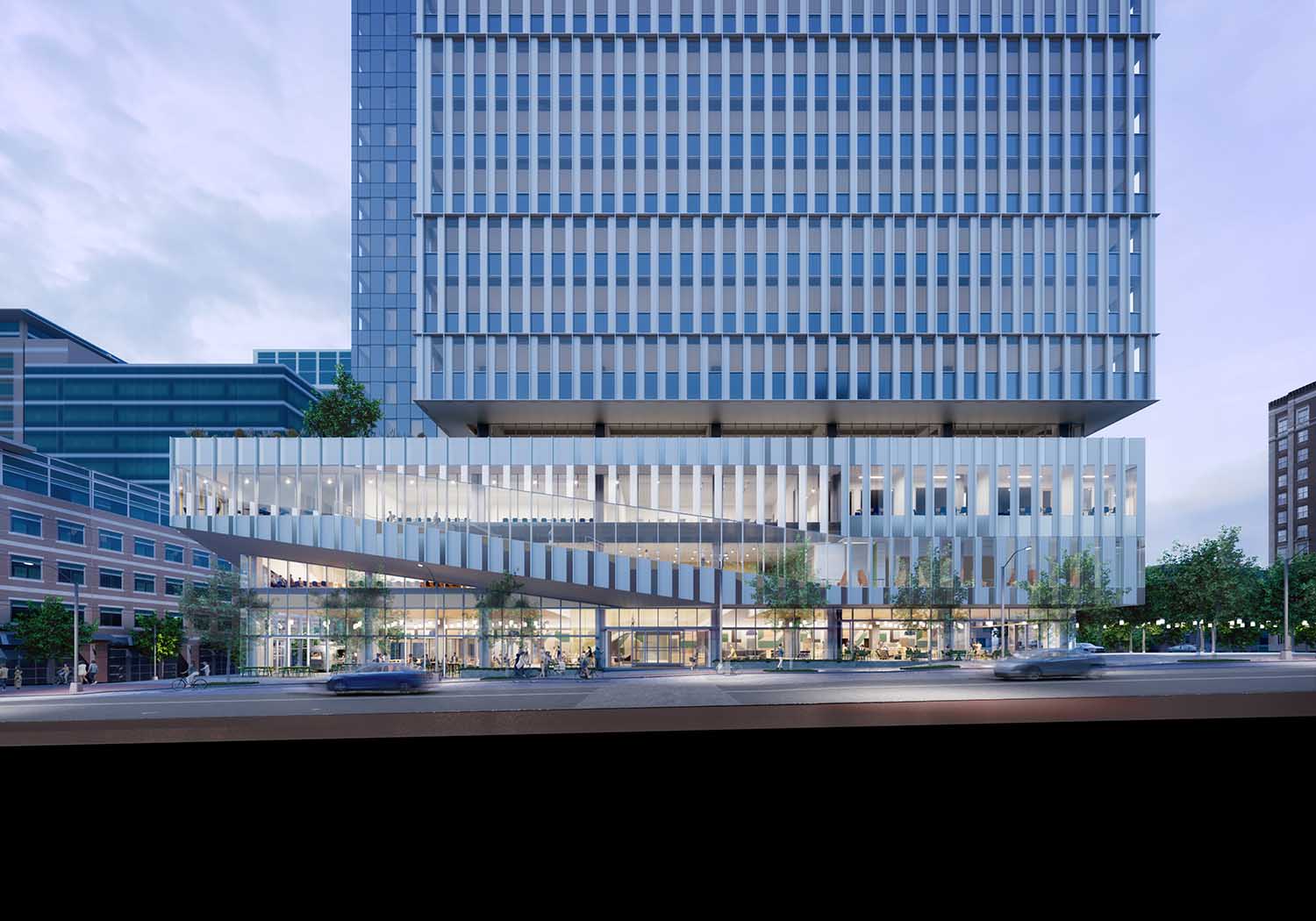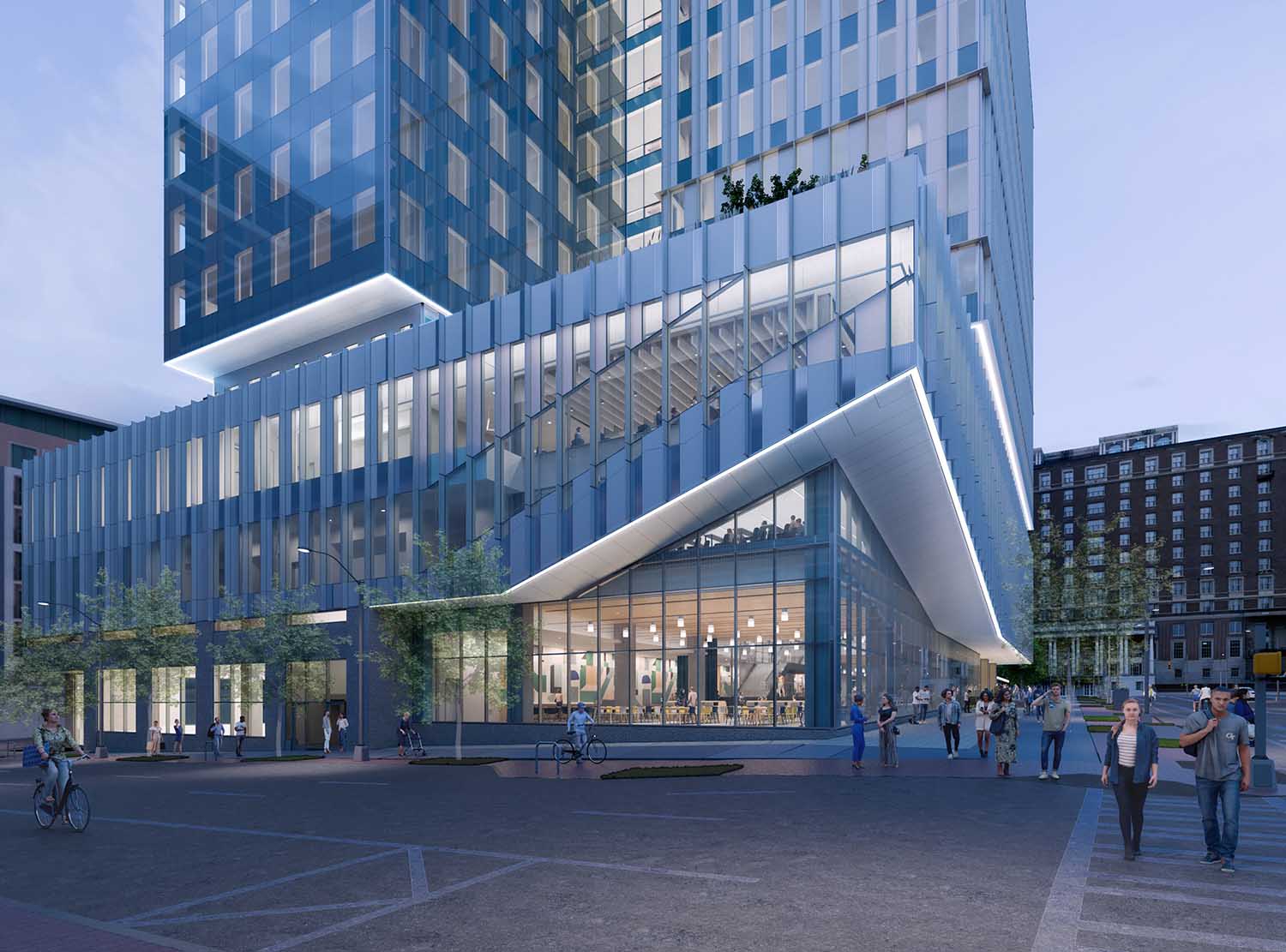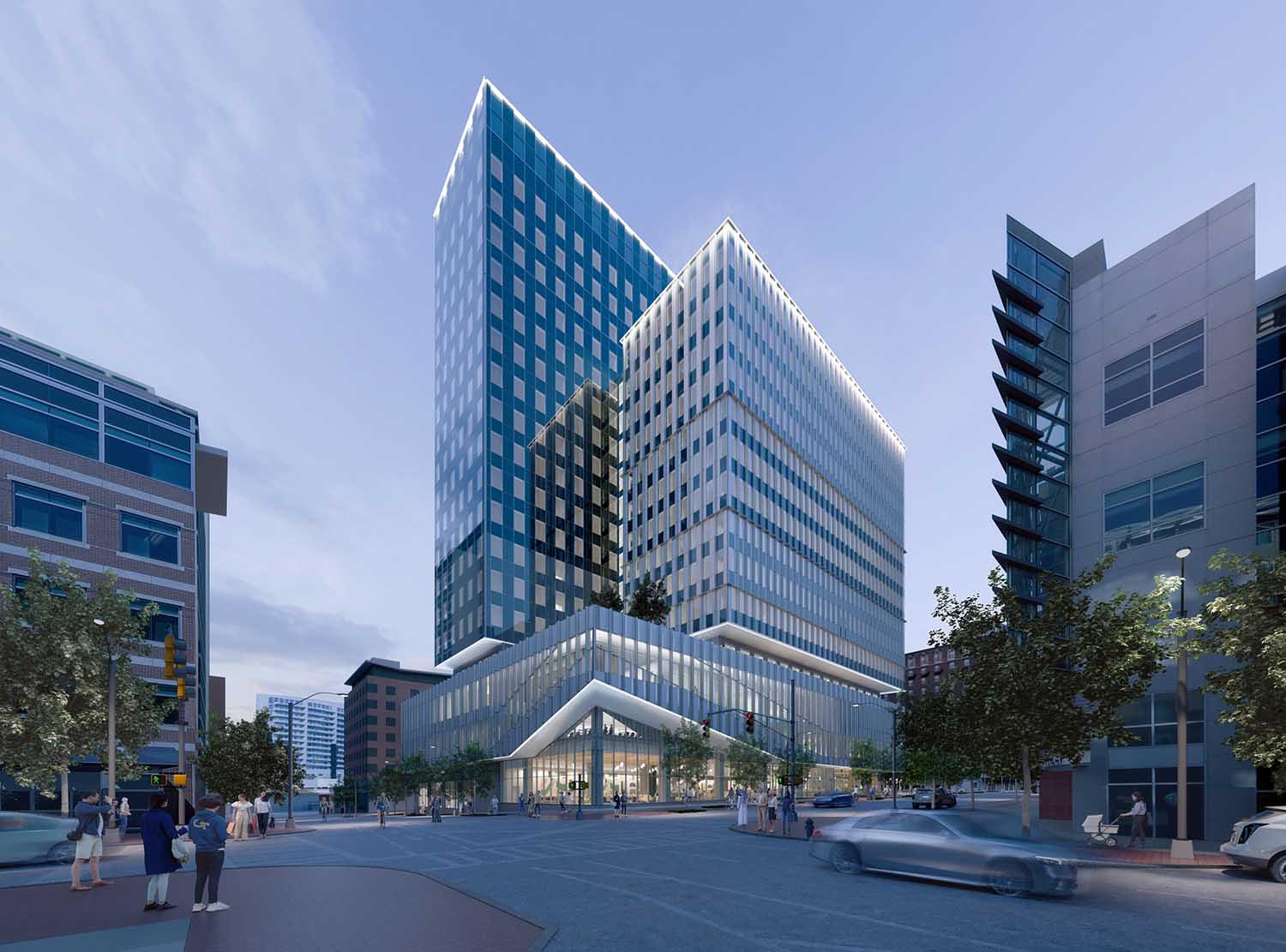 One of the most striking features of the design is the expressive two-tower massing, with one tower standing at 14 stories and the other at 18 stories. This unique architecture serves a dual purpose: it differentiates the building's functions and pays homage to the two key donors whose philanthropy has made the project possible.
The 14-story Scheller Tower, named after Roberta and Ernest Scheller Jr., will be home to the MBA and Executive Education programs for the Scheller College of Business. The 18-story George Tower, named after Penny and Bill George, will house the H. Milton Stewart School of Industrial and Systems Engineering. These towers are connected by a central communal zone, creating a seamless circulatory pathway throughout the building and leading to a monumental gathering space.
The exterior design of the district emphasizes the connection with the surrounding areas through a vertically stacked green roof terrace, offering an ecological identity to the urban campus. The project also sets ambitious energy performance and decarbonization goals, contributing to Georgia Tech's broader sustainability objectives.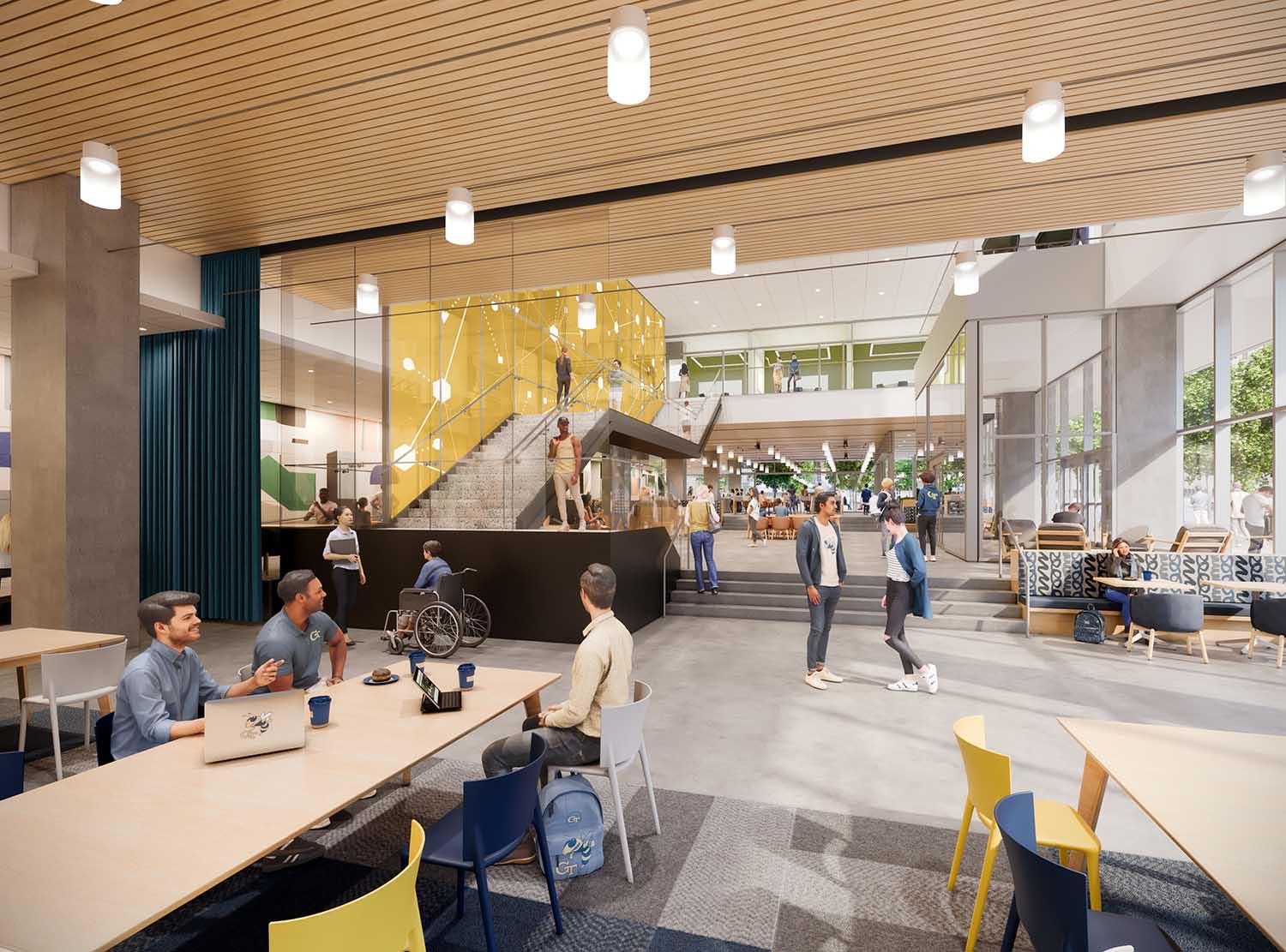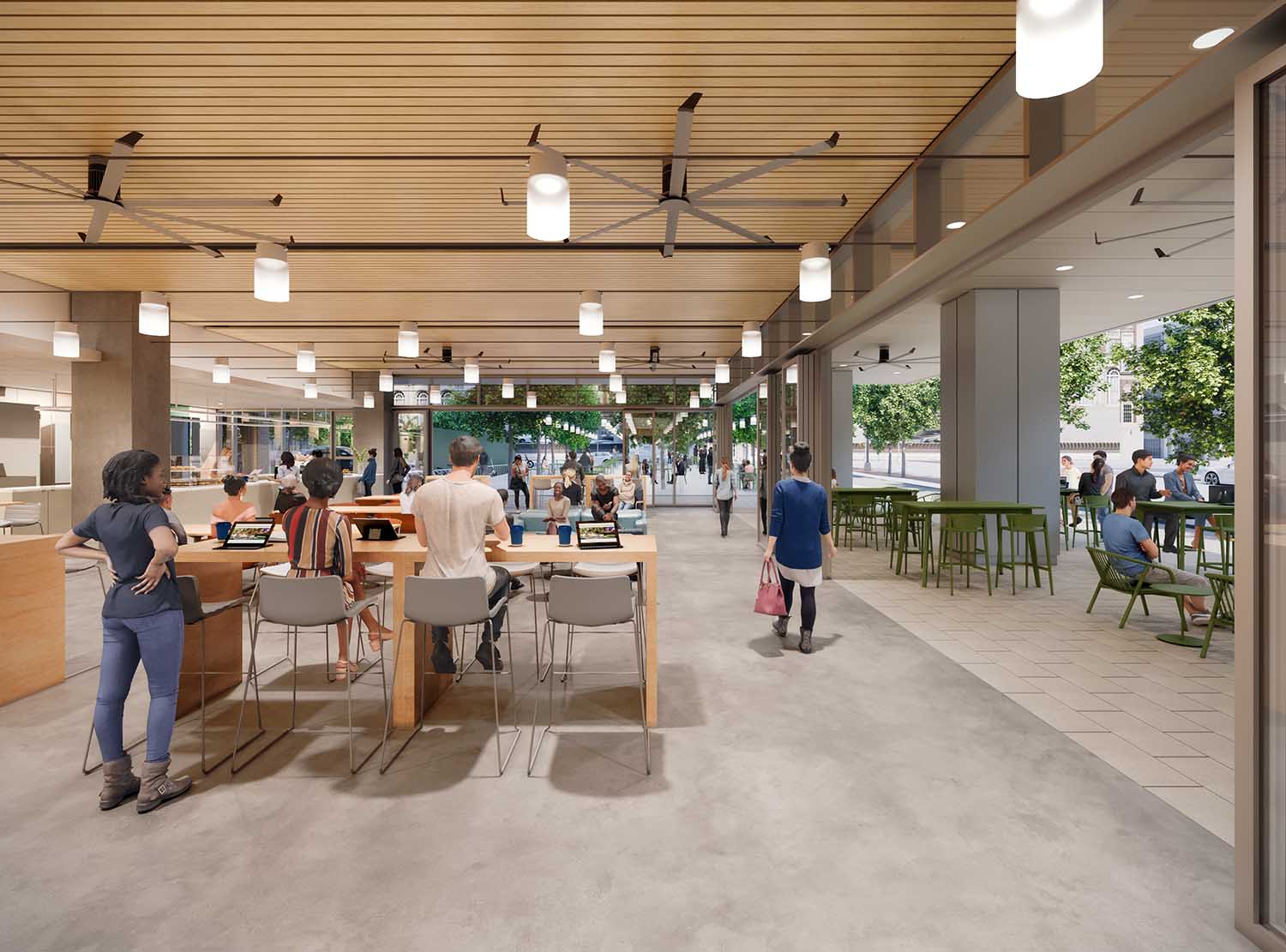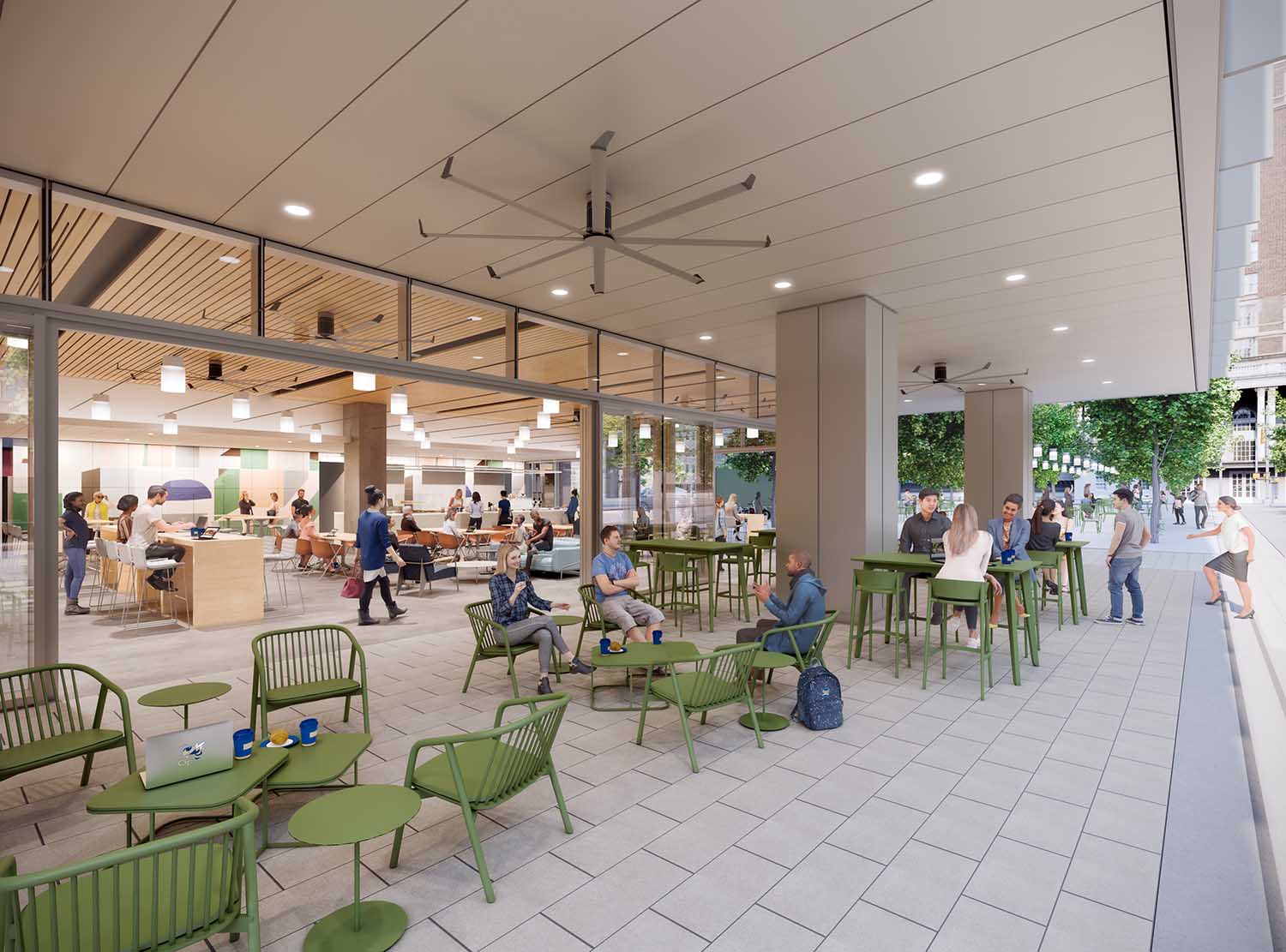 The ground floor space draws inspiration from southern porches, expanding it into a socialization hub where students can share ideas and collaborate. Large-scale kinetic doorways blur the line between indoor and outdoor spaces, turning the central gathering area into a dynamic social laboratory. Within this podium area, 'collision spaces' encourage students to come together for study, socialization, and innovation.
The project's design team is led by Jack Sawyer, who serves as the Principal-in-Charge and Project Manager, and includes architects, interior designers, and various experts in sustainability and engineering fields. The project team also involves Rule Joy Trammell + Rubio as the Architect of Record, Turner Construction Company as the Contractor, and a range of other specialized consultants and contributors.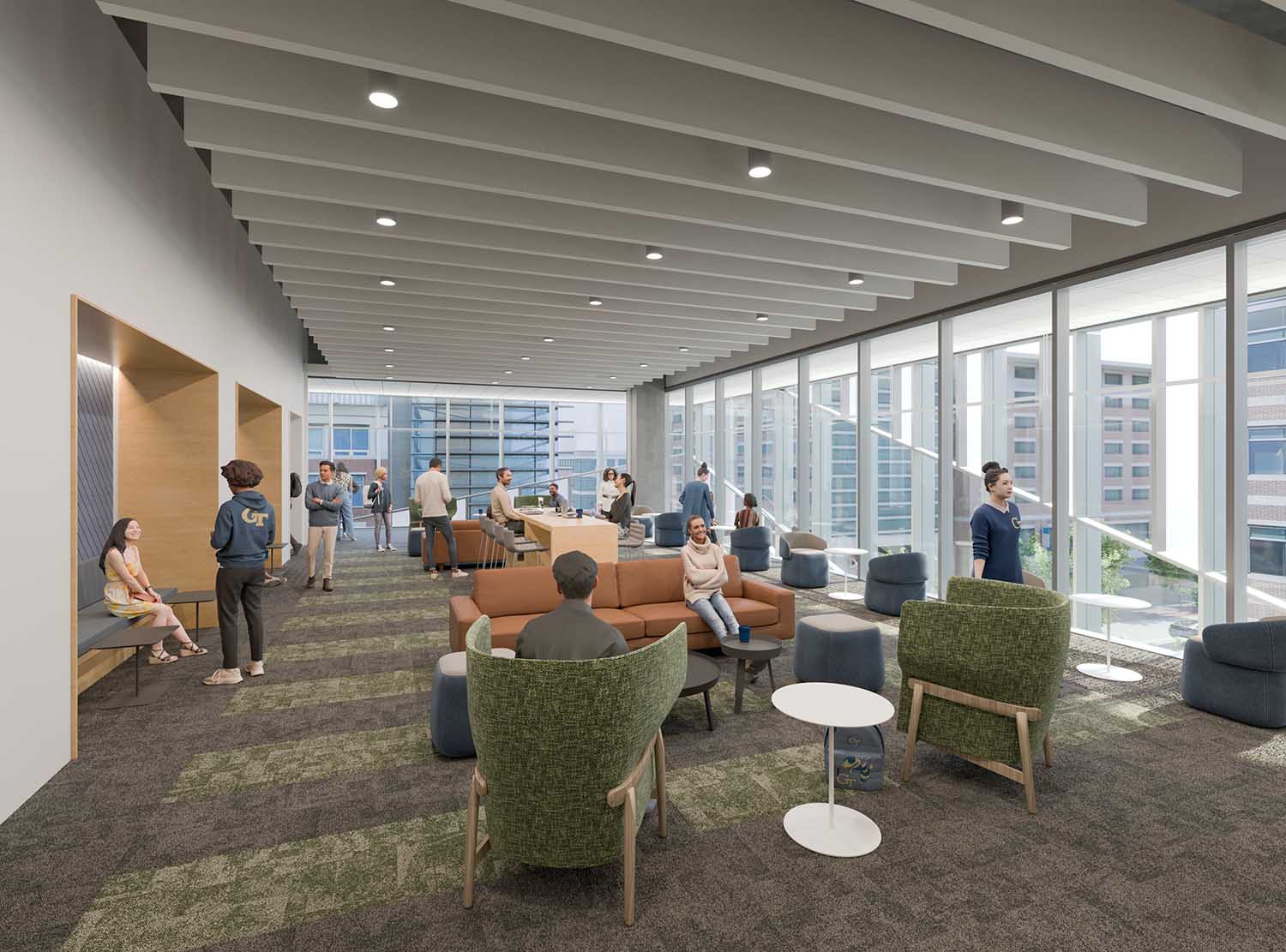 Tech Square 3 is poised to be a landmark in Georgia Tech's ongoing expansion efforts and will undoubtedly play a pivotal role in fostering innovation and collaboration within the university and the surrounding community.
With the unveiling of this remarkable design, the future of Georgia Institute of Technology in Midtown Atlanta has never looked brighter, and the Tech Square 3 project is set to redefine the landscape of technology and education in the region.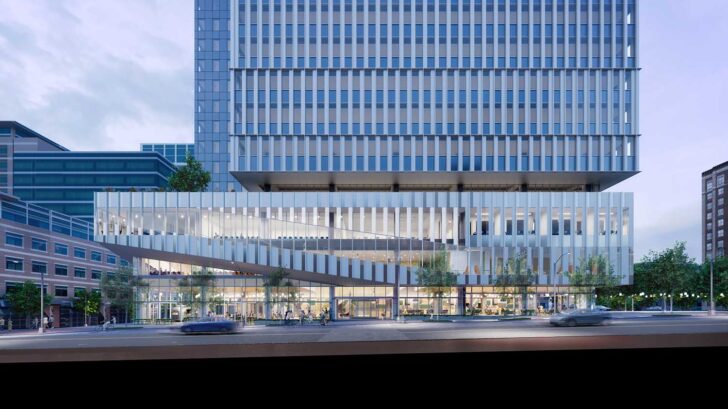 EDR Design Team
Jack Sawyer – Principal-in-Charge, Project Manager
Steve Dumez – Principal, Design Director
Z Smith – Principal, Sustainability Director
Nathan Petty – Project Manager
William Netter – Project Architect
Kristin Henry – Project Interior Designer
Staff: Daniel Ruff, Phoenix Montague, Sheena Garcia
Project Team
Architecture and Interior Design: EskewDumezRipple
Architect of Record: Rule Joy Trammell + Rubio
Contractor: Turner Construction Company
Civil Engineer: Kimley-Horn
Structural Engineer: Uzun + Case
MEP Engineer: Newcomb & Boyd
Electrical Engineer:
Geotechnical Engineer: NOVA
Landscape: Design Workshop
Lighting: Clanton & Associates
Acoustical Engineer: Newcomb & Boyd
Theatrical/AV: Newcomb & Boyd
Building Envelope: Williamson & Associates
Energy Modeling Consultant: Point Energy Innovations
Surveyor: Long Engineering
Fire Life Safety Consultant: SLS Consulting
Program Manager: JLL
Renderings: EskewDumezRipple
Vertical Transportation Consultant: Lerch, Bates & Associates
Door Hardware Consultant: Allegion
Commissioning Consultant: Epsten Group
Wind Engineering Consultant: CPP Wind Engineering
Graphic Desing/ Wayfinding: McCoy Design
Cost Estimator: Palacio Collaborative
Client: Board of Regents, University System of Georgia
Renderings
EskewDumezRipple