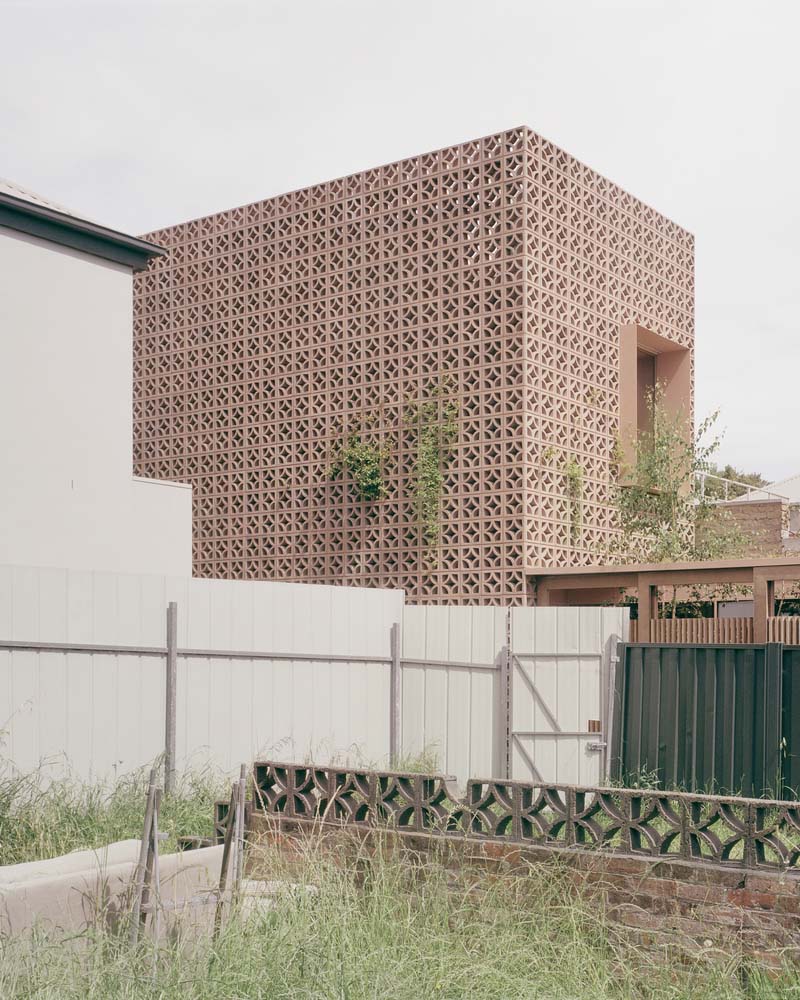 In the midst of rapid urban development and soaring towers in Cremorne, Studio Bright has unveiled their innovative "Garden Tower House" project. Designed to breathe new life into a dilapidated Victorian-era weatherboard home on a modest 144 square meter site, the project is a testament to creative architectural problem-solving and a deep appreciation for nature in the urban environment.
The project began with the challenge of revitalizing a traditional Victorian home and adapting it to contemporary programmatic needs. The initial idea was a quick renovation; however, as the design process evolved, so did the project's ambition. The client's long-term vision for the site drove the team at Studio Bright to think beyond the ordinary.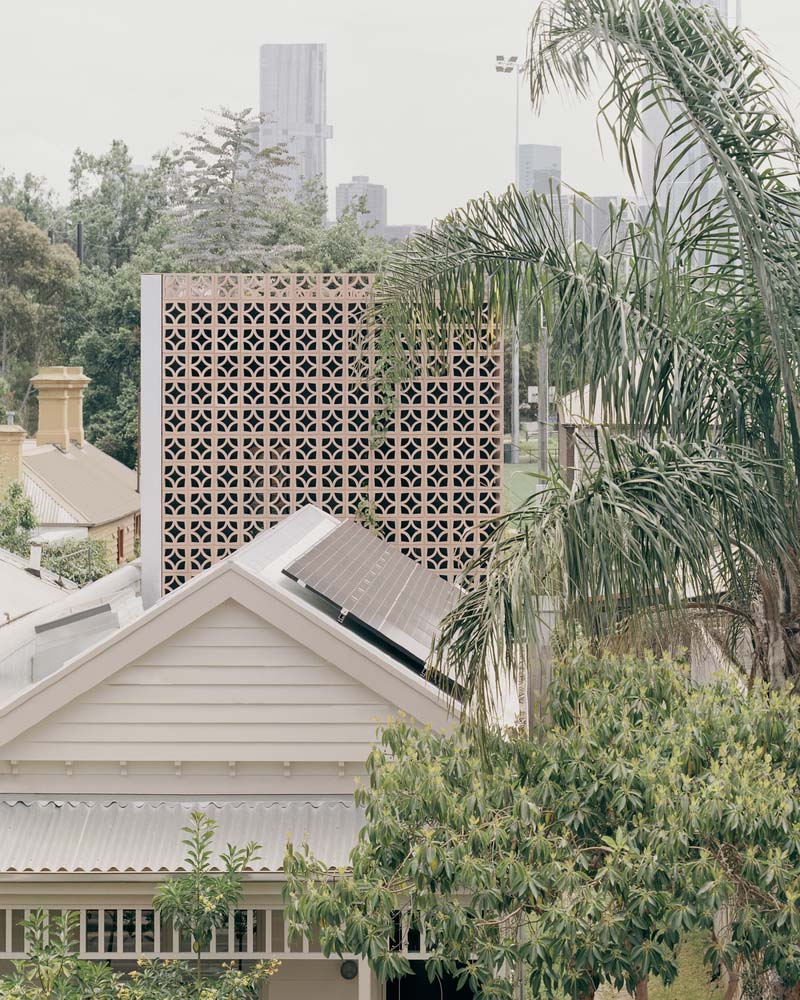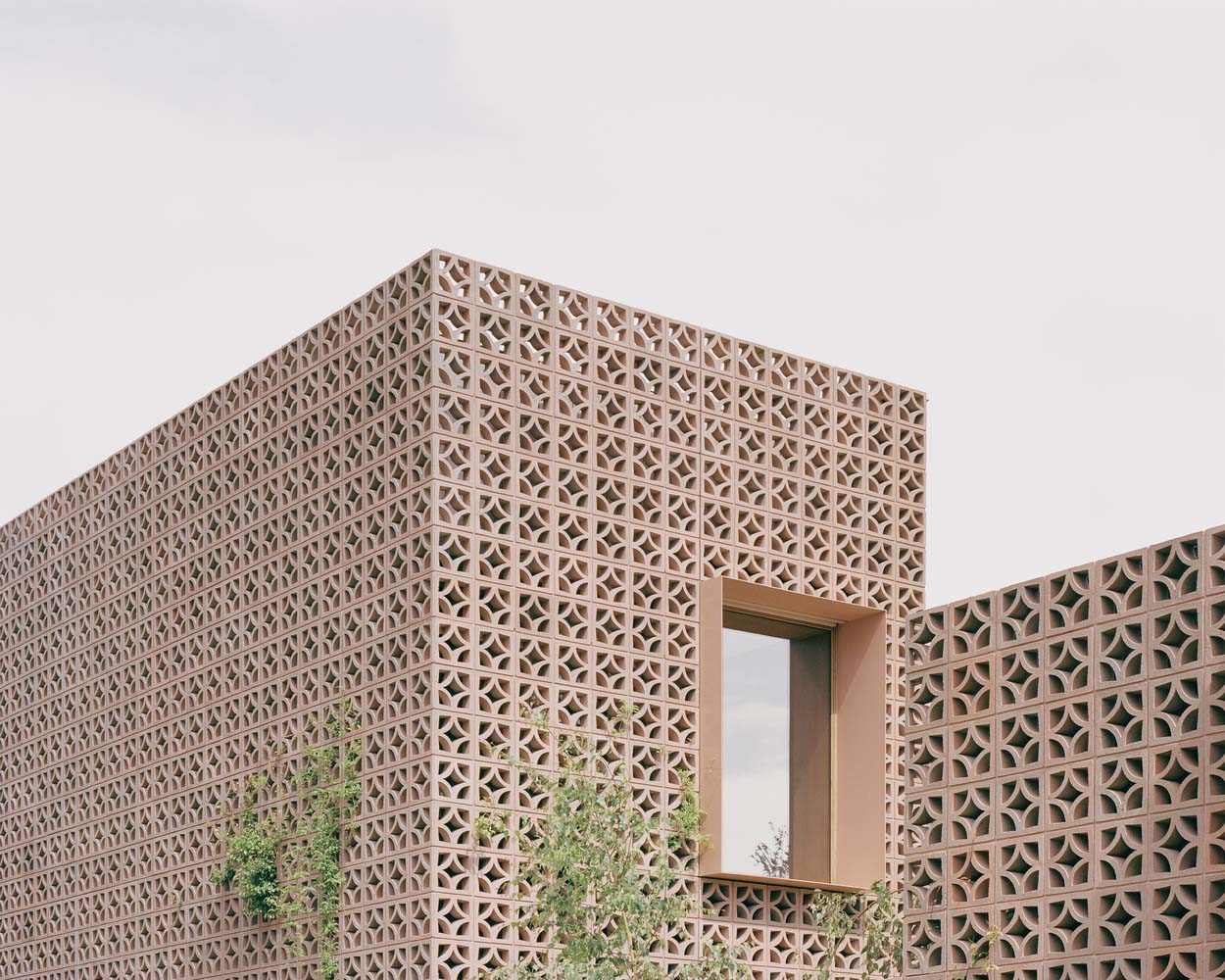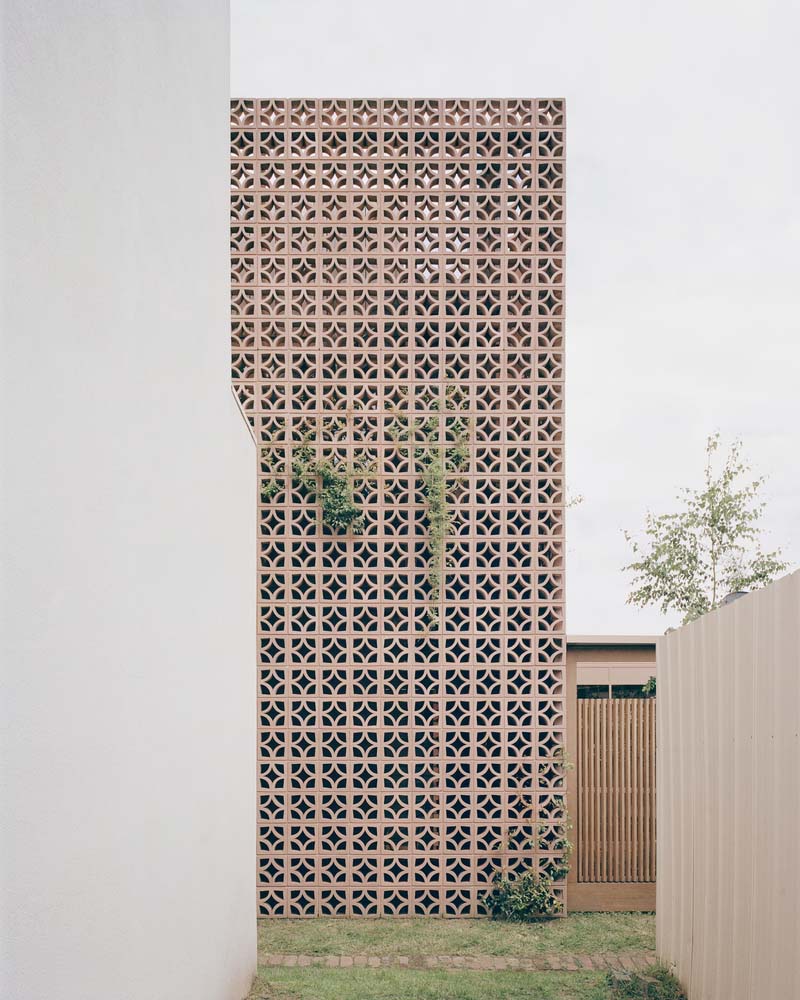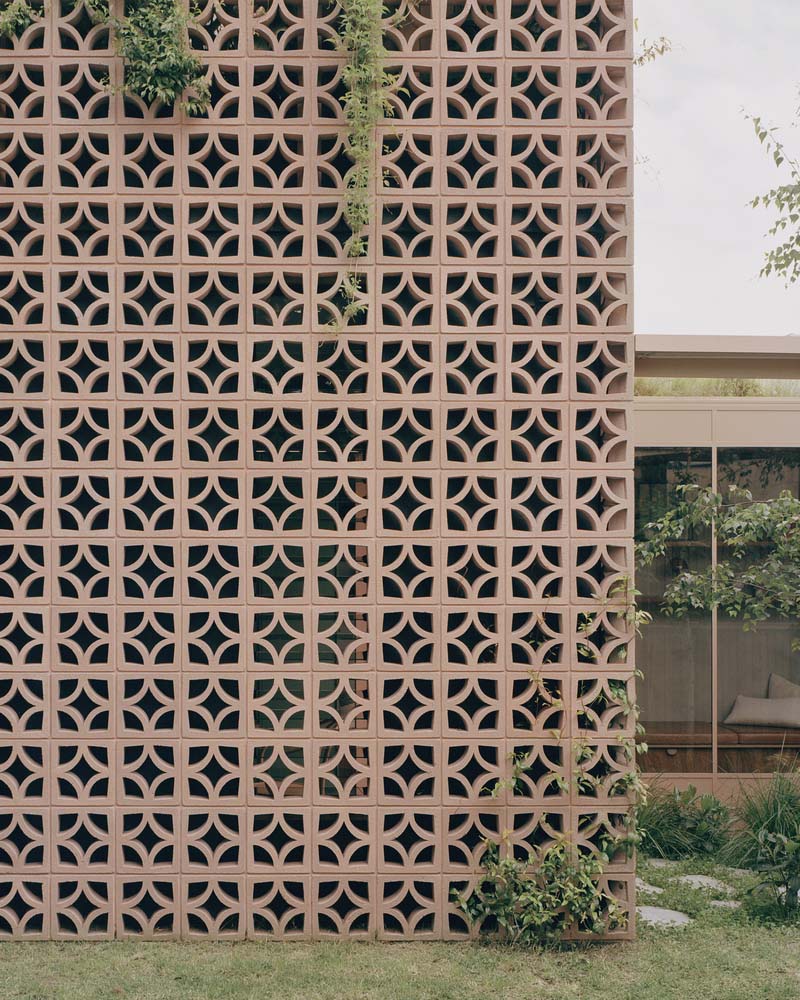 The site's constraints were demanding. A full house brief and no available space meant the design had to be bold and innovative. The solution was to build up close to the boundaries and create tower-like structures. These towers are characterized by an all-encompassing outer skin of breeze-block, which acts as both a boundary diffuser and a privacy shield. From the outside, the tower elements appear robust and enigmatic, blending the private realm with the surrounding urban context. Inside, they allow natural light to filter through, and views are glimpsed through the myriad holes in the block pattern.
The project consists of two distinct forms behind the restored weatherboard street front. These forms are oriented toward sunny garden spaces that divide the site. The larger tower accommodates a bedroom zone upstairs and an open roof deck above, while the smaller one reaches high to bring daylight into a high-ceilinged living space. A passage space connects these towers, offering a seating area that overlooks the garden courtyard.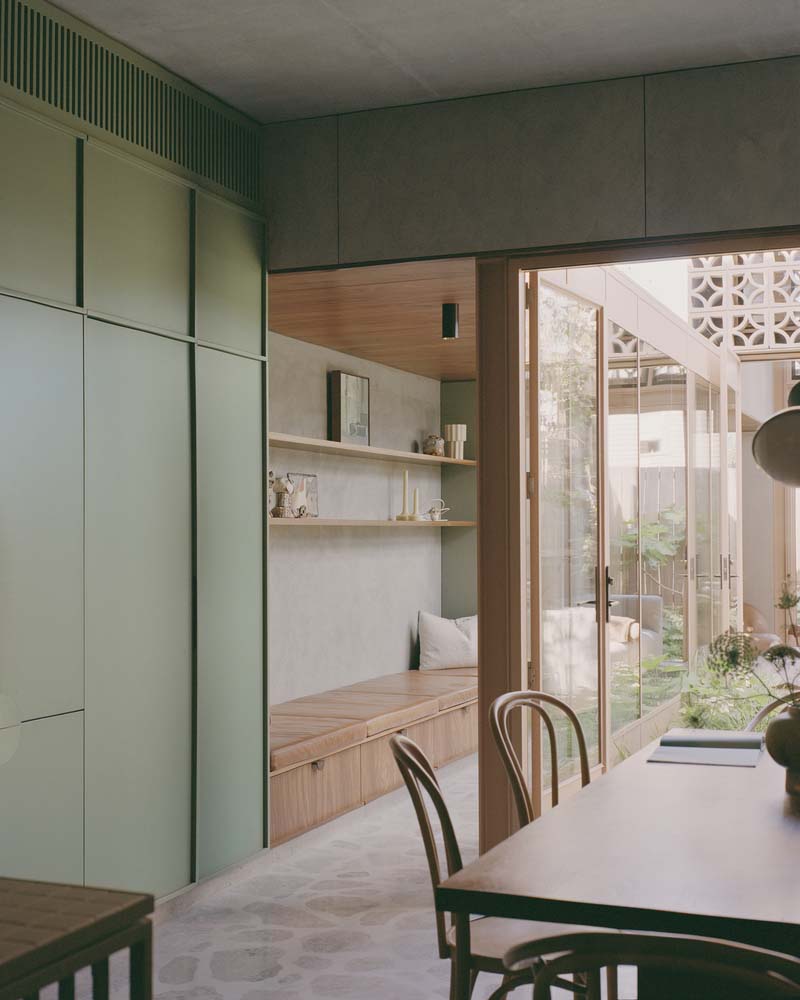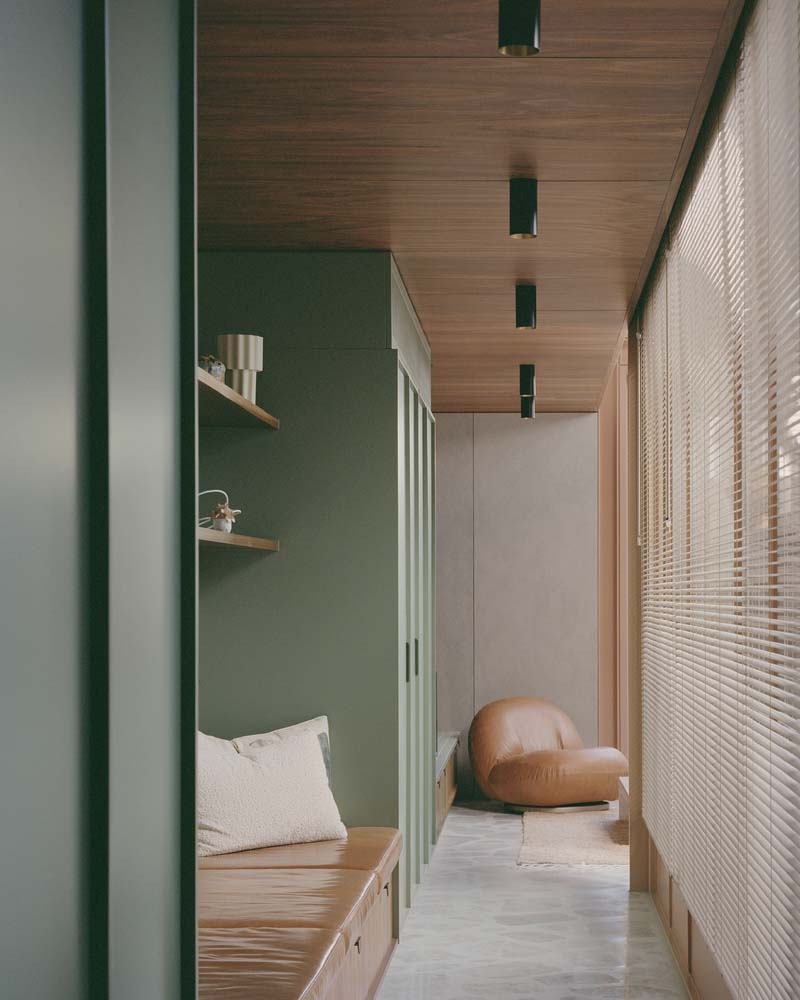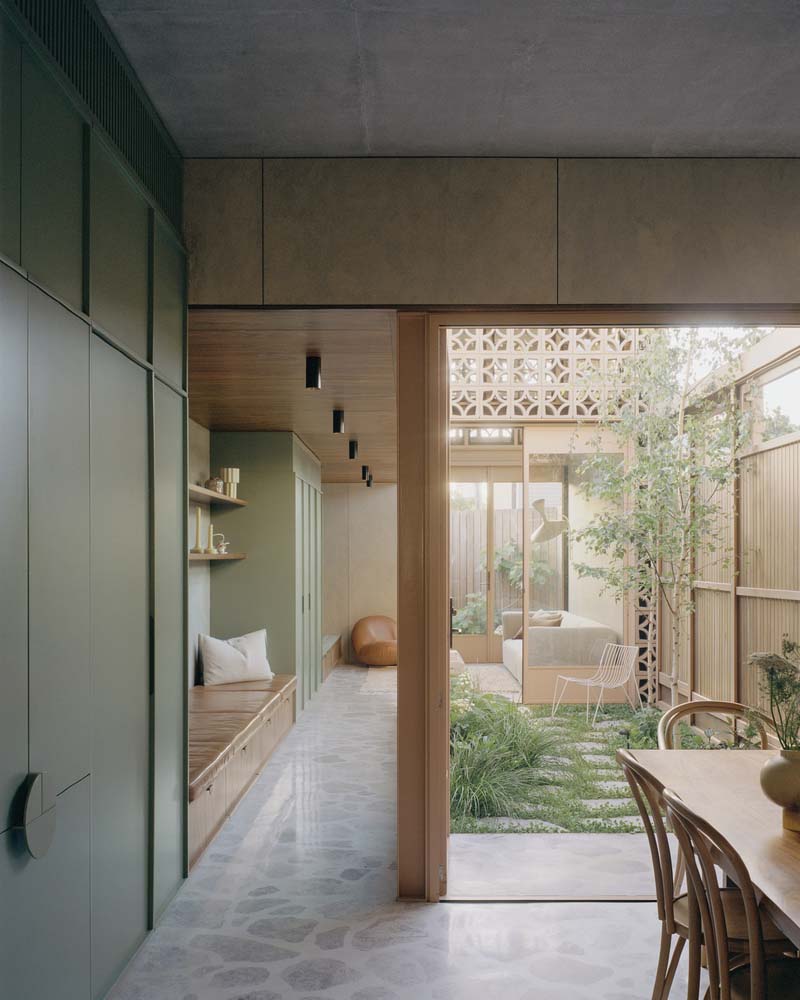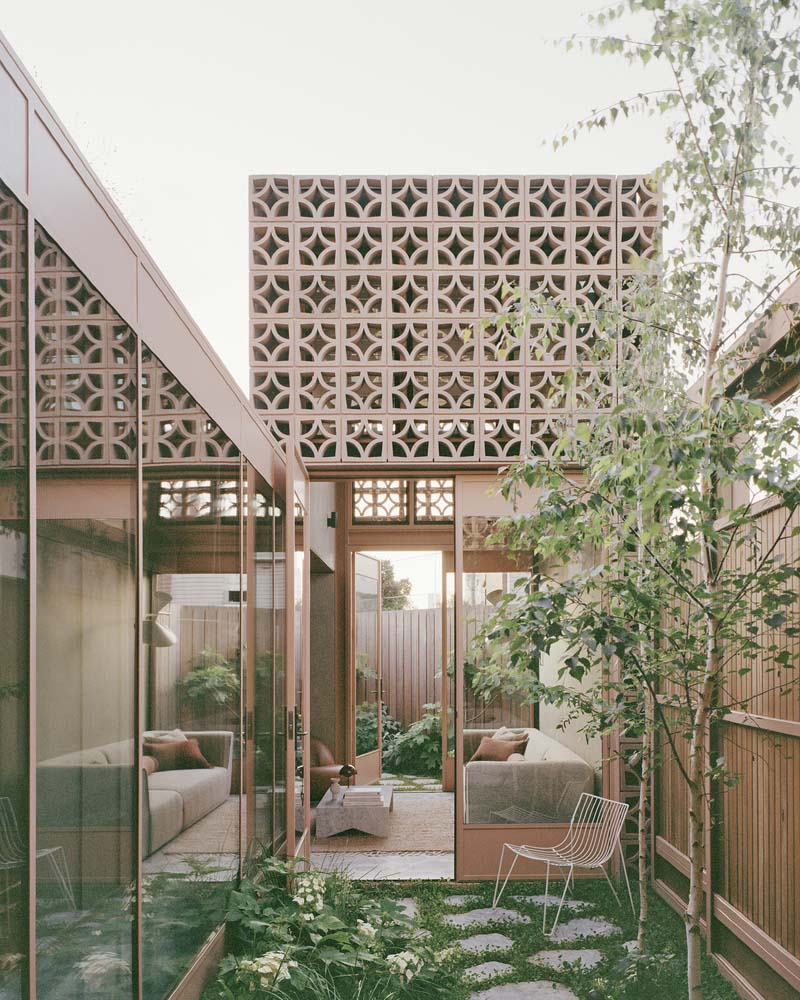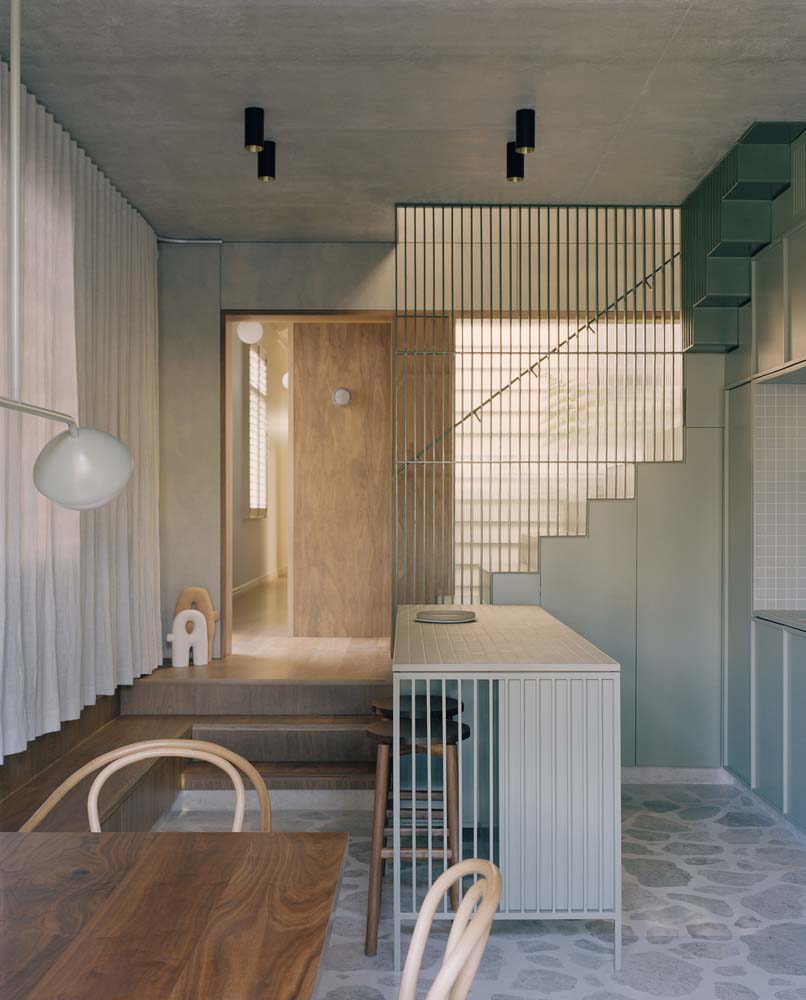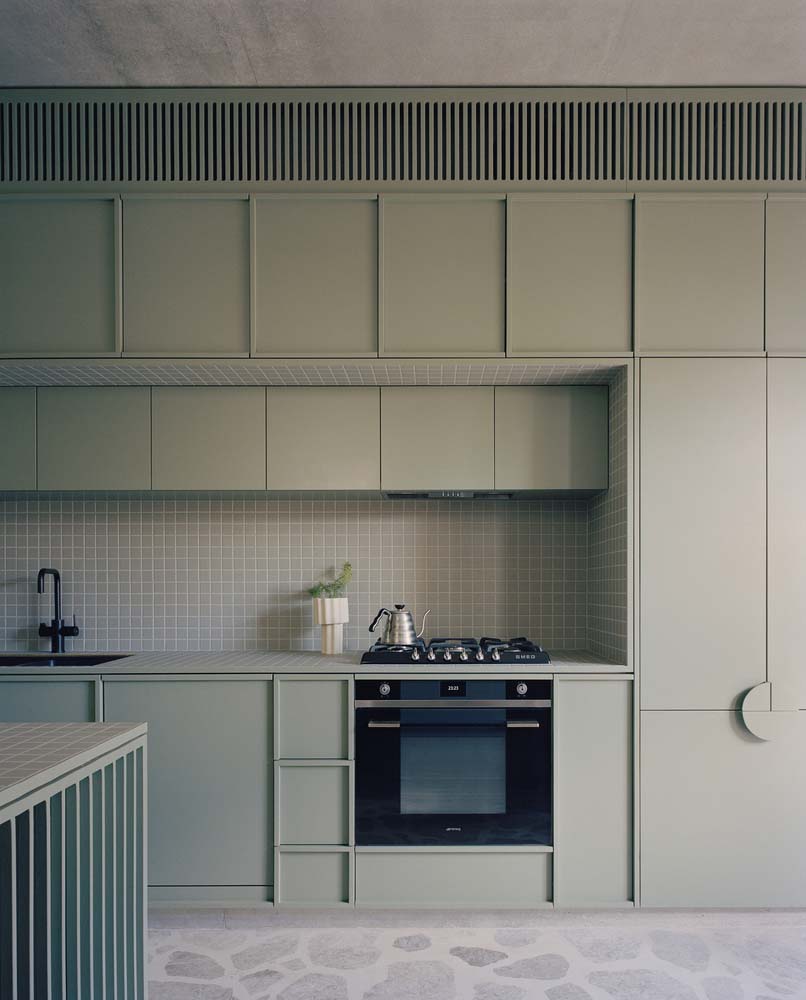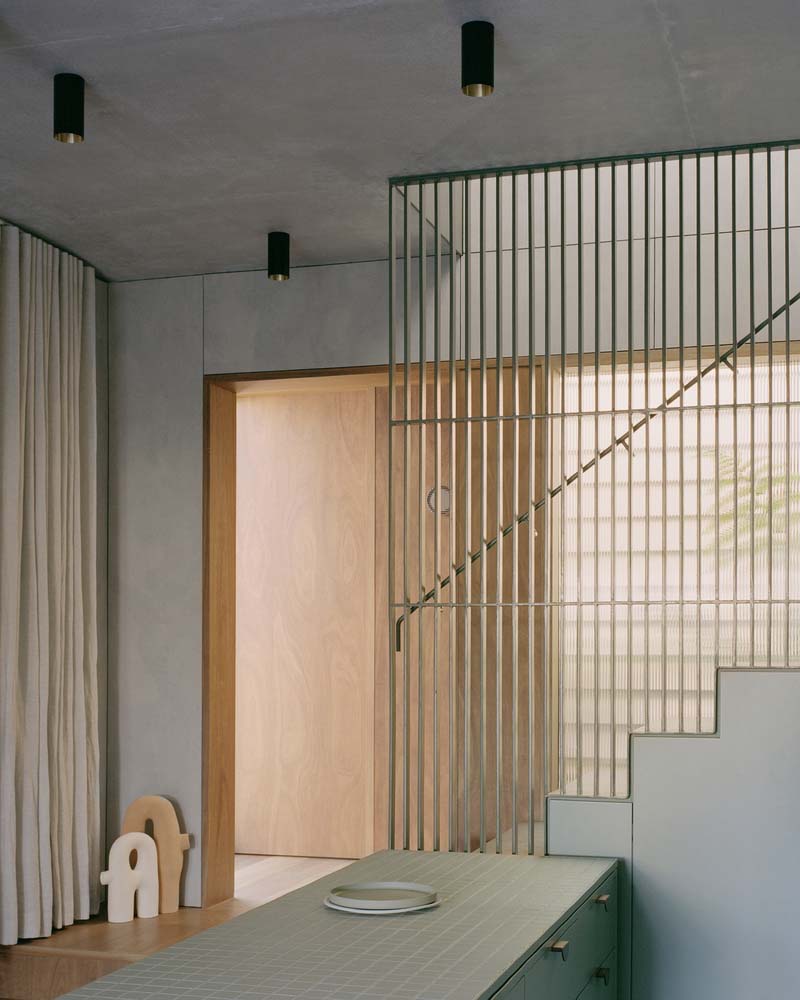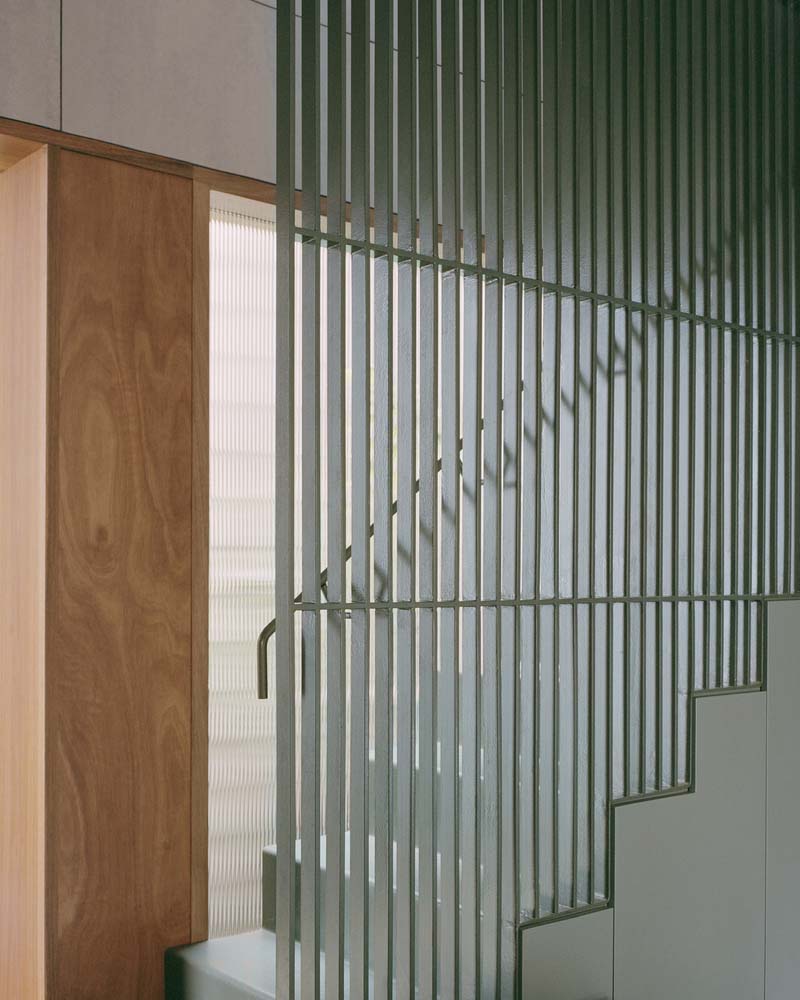 The limited available space challenged the architects to make every millimeter count, ensuring that every wall surface contributed to supporting family life. For example, a new study room was inserted into the existing plan, serving as a workspace, spare bedroom, reading nook, or sports fan retreat. Despite the compact spaces, the design always aims to bring delight to the occupants.
Moreover, the project prioritizes sustainability, incorporating features like a water tank, solar panels, a fireplace and flue, a shed, and various services to achieve visual clarity while reducing environmental impact. An adjoining laneway is integrated into the garden space with a sliding fence panel, expanding the usable area into the public realm.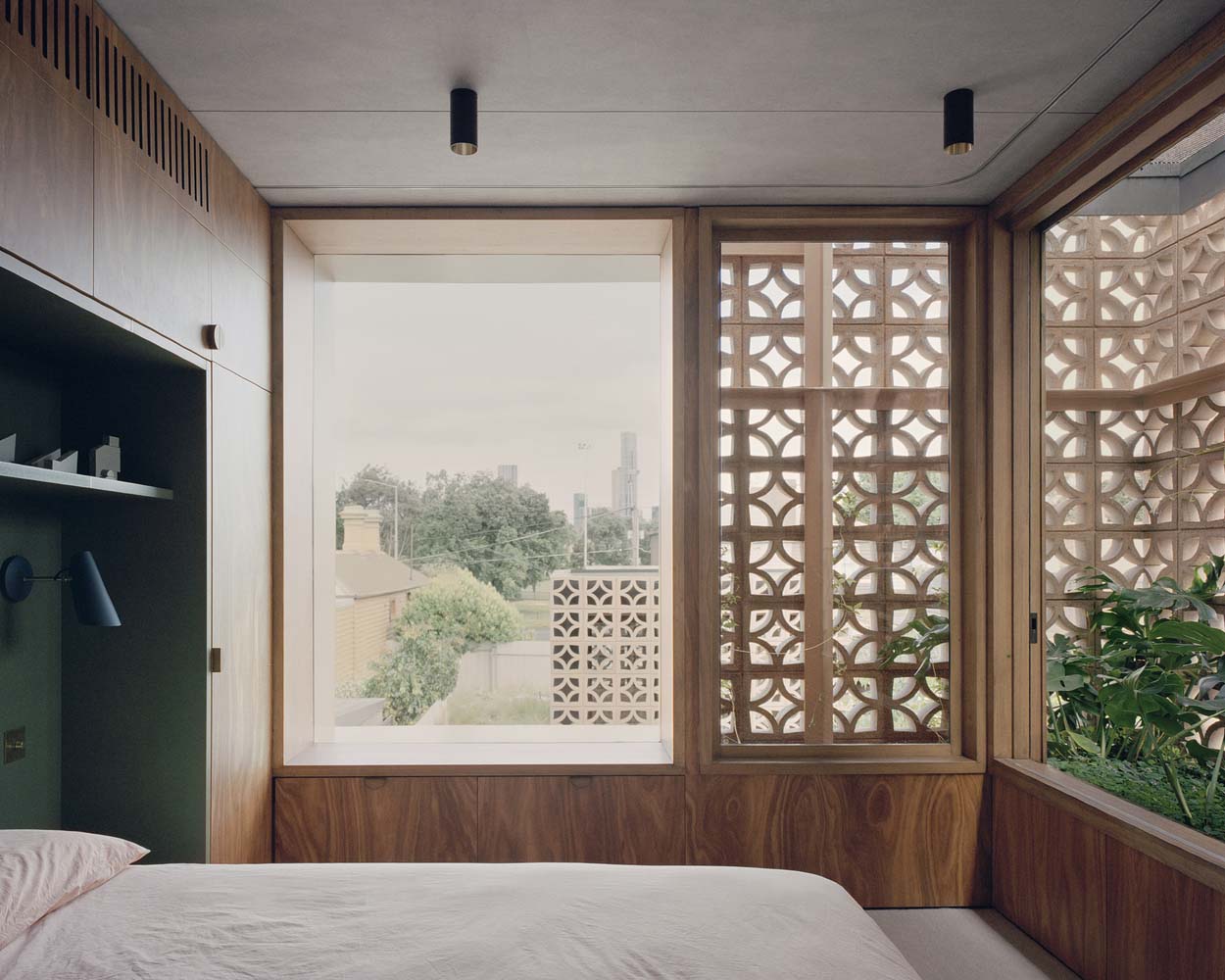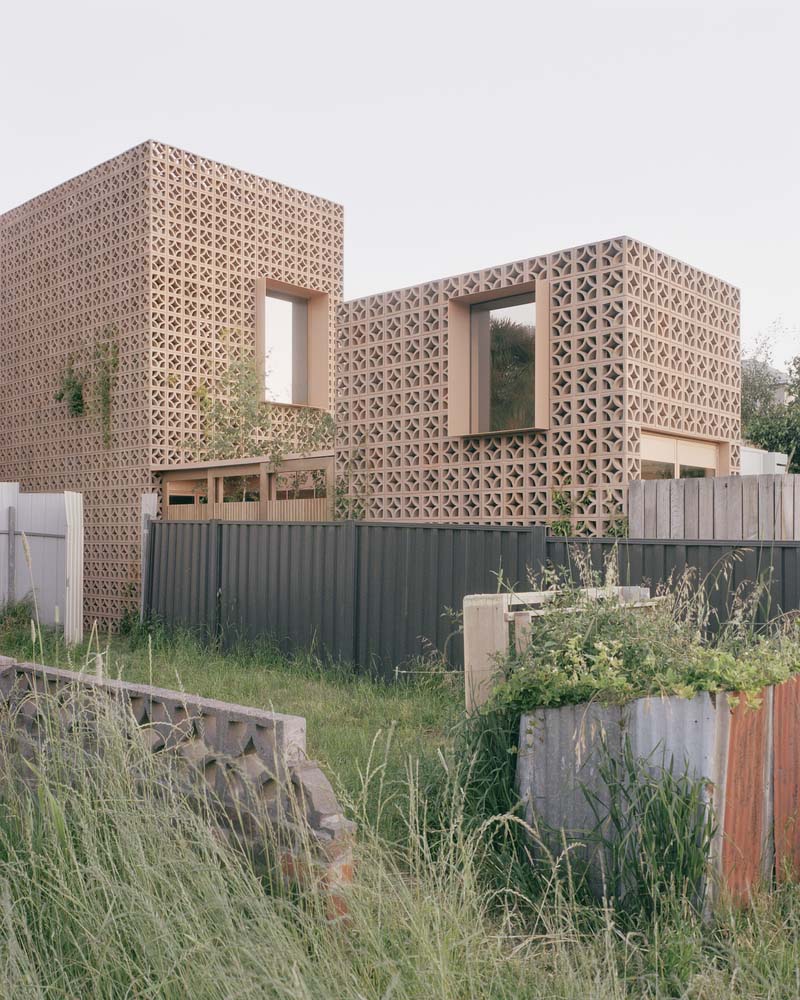 One of the standout features of the Garden Tower House is the introduction of lush greenery in small pockets of planted areas, creating verdant surroundings where none would be expected in such an urban context. The vertical dimension of the planting integrates the entire building, from its cavities to its surfaces, with climbing plants. The goal is for the Garden Tower House to become increasingly attached to and embedded in nature over time, providing a calming oasis in the heart of a bustling urban environment.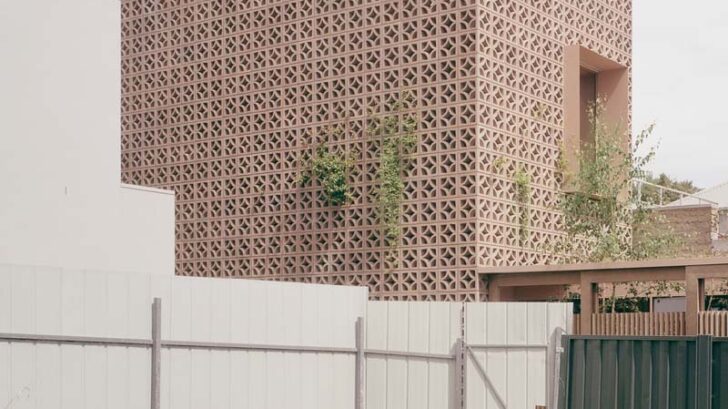 Project information
Architects: Studio Bright – studiobright.com.au
Area: 144 m²
Year: 2022
Photographs: Rory Gardiner
Builder: Frank (Victoria) Pty Ltd
Engineering Consultants: Meyer Consulting Engineers
Project Director: Melissa Bright | Studio Bright
Project Architect: Emily Watson | Studio Bright
Director For Design Realisation: Rob McIntyre | Studio Bright
Architects: Jaxon Webb, Maia Close | Studio Bright
Architectural Graduate: Amy Tung
Horticulturist: Rachel Freeman
Owners: Wurundjeri Woi Wurrung
City: Cremorne
Country: Australia