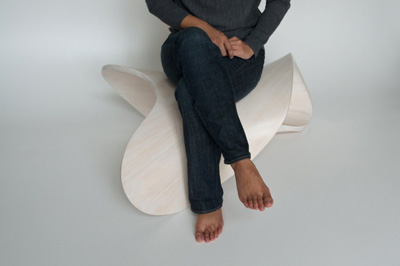 Project: Chopu Seat
Designed by O'Hara Studio
Height: 38 cm
Width: 97 cm
Depth: 80 cm
Website: www.oharastudio.com
Designer O'Hara Studio takes on a subtle inviting forms to create the Chopu Seat. View more after the jump:
From the Designer:
This seat, named after the massive Tahitian wave Chopu, is one in a series inspired by the movement of water. Sean's design is based on the simple arched form of an aquatic wave. It is assembled of multiple wooden elements, producing a radiating pattern, which accentuates the fluid motion of the bench.