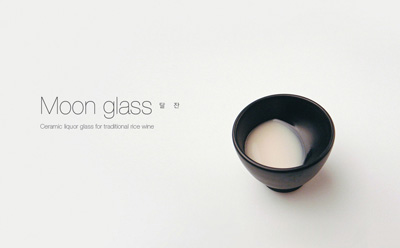 Project: Moon Glass
Designed by Tale Design
Small Size: 82 x 82 x 58
Large Size: 112 x 112 x 68
Website: www.tale-design.com
The sublime Moon Glass design shaped in ceramic comes from the drawing board of Tale Design. See more after the jump:
From the Designer:
Alcohol at the moonlight may be tasted sweeter. Between the moon and alcohol, there is something delicate attraction. Like the moon is filled up and emptied. A drink either. And both things can be drink by people.
Difference of Bottom level make's steps of the Moon's changing per amount at the bowl.
Black one is for the turbid rice wine 'Maggoli' and 'Nigori sake'. Bright colored wine looks clear at black. White one is for colored alcohol and tea.