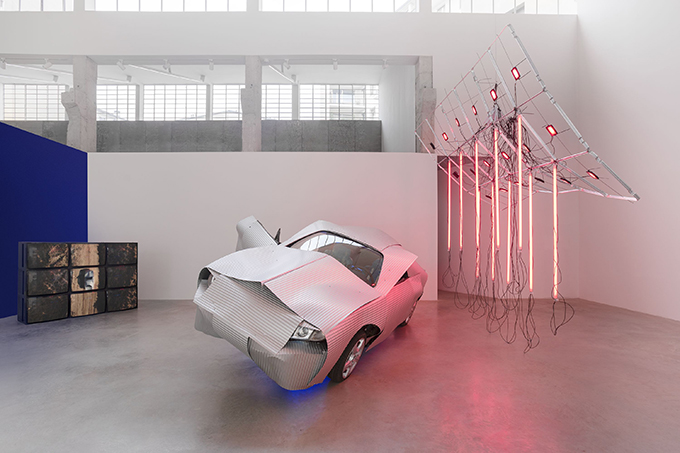 Contemporary art magazine and creative studio KALEIDOSCOPE teamed up with RIMOWA for Milan Design Week 2019, on a multi-platform project developing in print, online, and live. Featuring Spanish designer Guillermo Santomá , who was invited to share his progressive outlook on this timeless icon of functional luxury and purposeful travel, the collaboration will unfold through three separate but intertwined activations: a short film, an installation, and a printed publication. Discover the complete story after the jump.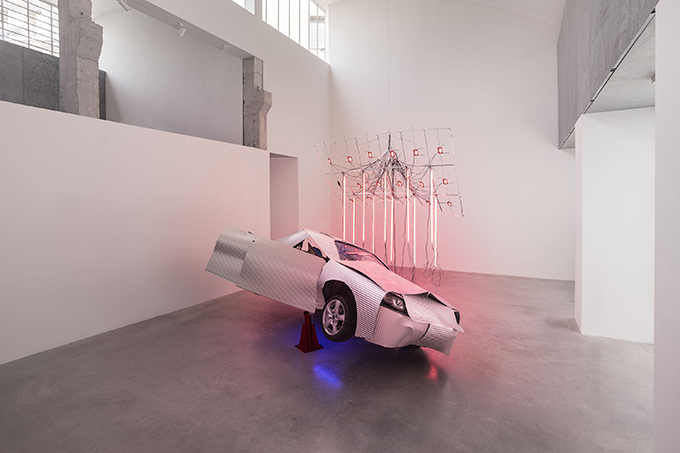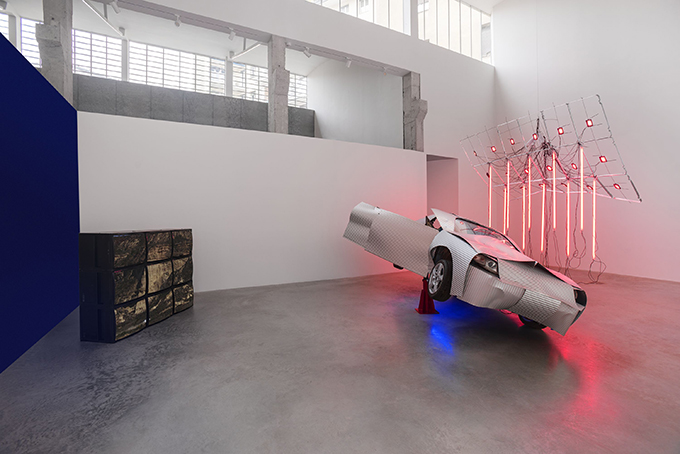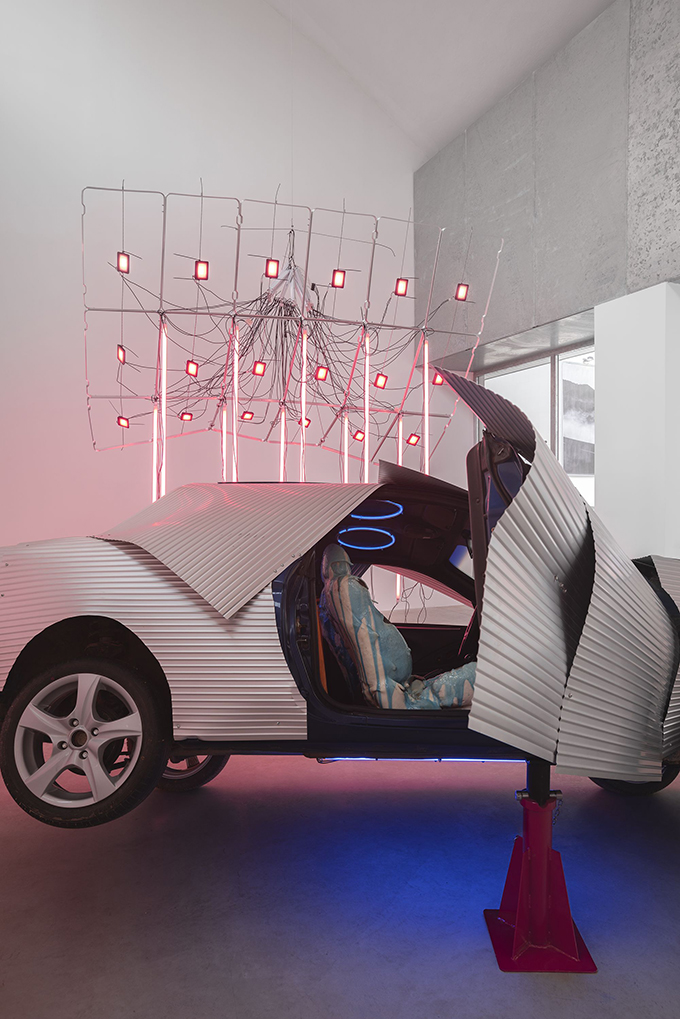 Merging his sense of color and play with a sensibility towards industrial materials and processes, Santomá creates surreal objects and spaces suspended between art and function. His new installation at Spazio Maiocchi, inspired by the idea of a conceptual gas station, will be centered on a fully functioning car customized with RIMOWA aluminum into a light and sound sculpture. Entitled "GAS" after Ed Ruscha's iconic series Twentysix Gasoline Stations and overtly indebted to custom car culture and the Light and Space movement, the installation furthers the artist's fascination with the US West Coast.
"In many cases, developing a product is very close to an artistic practice. I like to work with industrial materials, and push them to the limit," says the designer about the RIMOWA aluminum—the brand's quintessential material, which has stood the test of time since 1937 and revolutionized the world of travel.
A photo zine and short film—shot by Thibaut Grevet between the wild landscape of the Monegros desert and the artist's studio and signature home in Barcelona—complete the project, providing exclusive insight into the making of this one-of-a-kind collaboration
Image Credit: T-Space Studio
Discover more works by Guillermo Santomá: guillermosantoma.com