SEAM Roto-Moulded Lighting design coming from talented and young creative Annika Frye. For more images continue after the jump: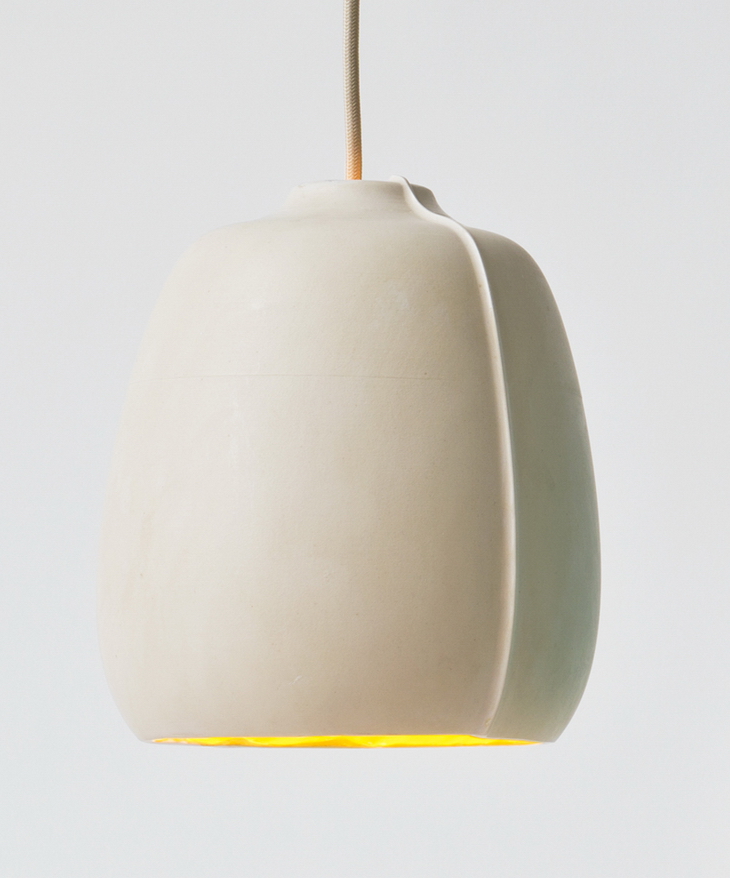 From the Designer:
The pendant light »SEAM« was originally a test – shape that I designed to experiment with my DIY- rotational molding machine. After some months of experimentation with different shapes and additives such as wood or textiles, I decided to use one test shape to improve the process. I tested all kinds of mixtures of polymer plaster with my test shape and I also did some color experiments. I started to write down everything I did, like laboratory workers do.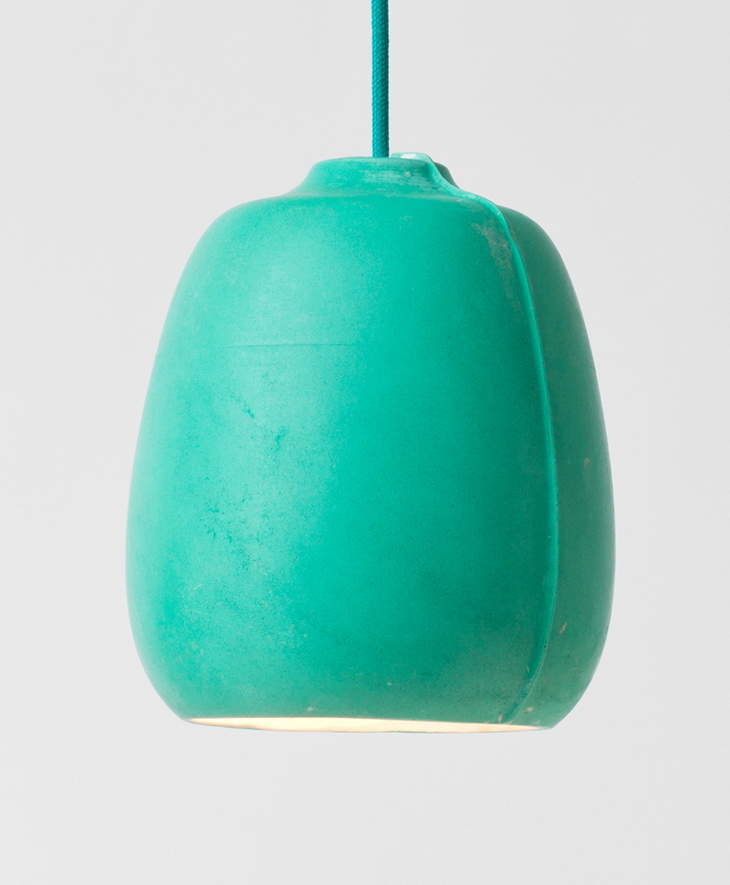 The outcome of my color and material experimentation is a simple lampshade: The molding process compromises three steps with different layers and different colors. The seam of the molding process is still visible in the product, so are the irregularities of casting process. The drops inside the lampshade refer to the movement of the machine. The lampshade comes in different colors: green, white and red. It has a smooth surface on the outside, while the inside shows irregularities that refer to the DIY- rotational molding process. The outside is sanded and covered with a protective layer of vaseline.
Because of the irregular material thickness, the lamp needs a special fixture that enables the user to adjust the lampshade (it was not hanging straight). The fixture was made from sandblasted plexiglass. The special fixture also determines the form of the lampshade: a bigger hole is necessary at the top of the shade in order to adjust the lampshade, the light passes through. The fixture works as a diffusor.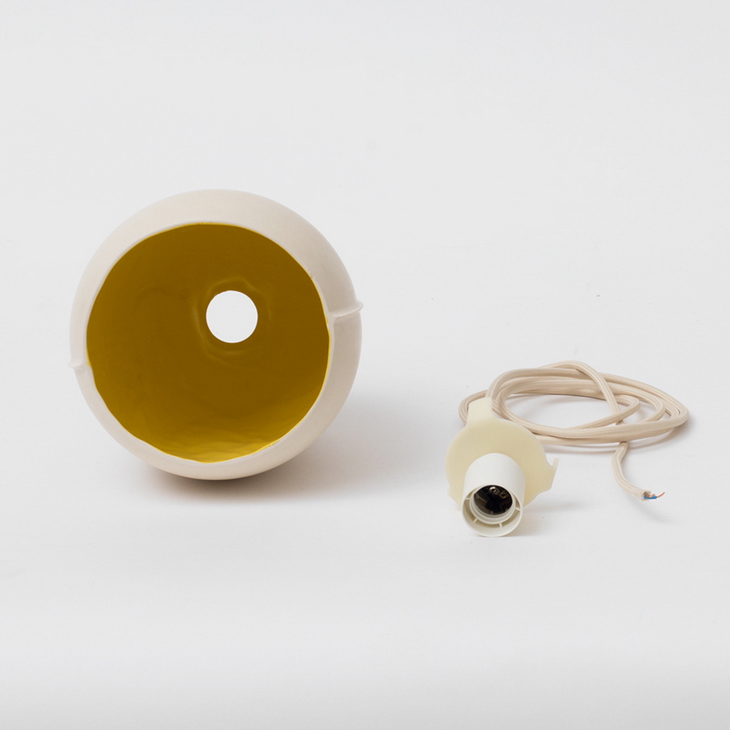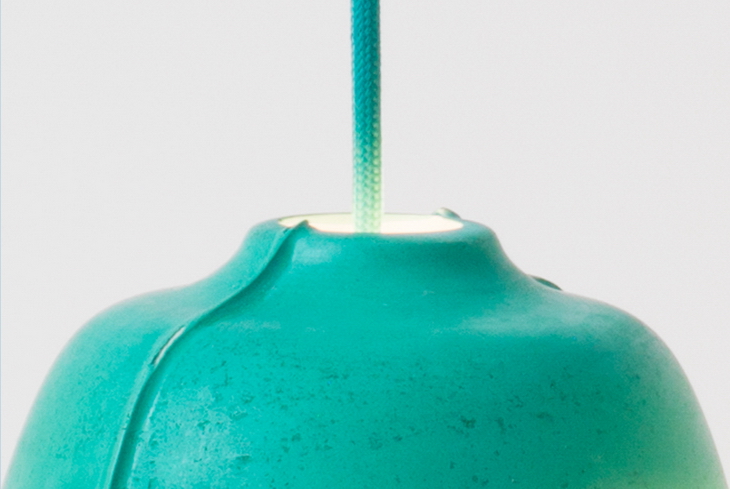 The SEAM lights in the MAK in Vienna, at the exhibition »NEW NOMADIC FURNITURE«.

The SEAM Lights in Milan at »MOST« by Tom Dixon The lights were already shown in some exhibitions: Milan Design Week (MOST by Tom Dixon), New Nomadic Furniture at MAK Vienna, FRONT SALON at Beurs van Berlage Amsterdam by DUTCH DESIGN YEAR. The design is related to my PhD project about improvisation in the design process, the PhD is being supervised by Prof. Dr. Bernhard E. Bürdek and Prof. Dr. Juliane Rebentisch (theory) and Prof. Eckart (practical part).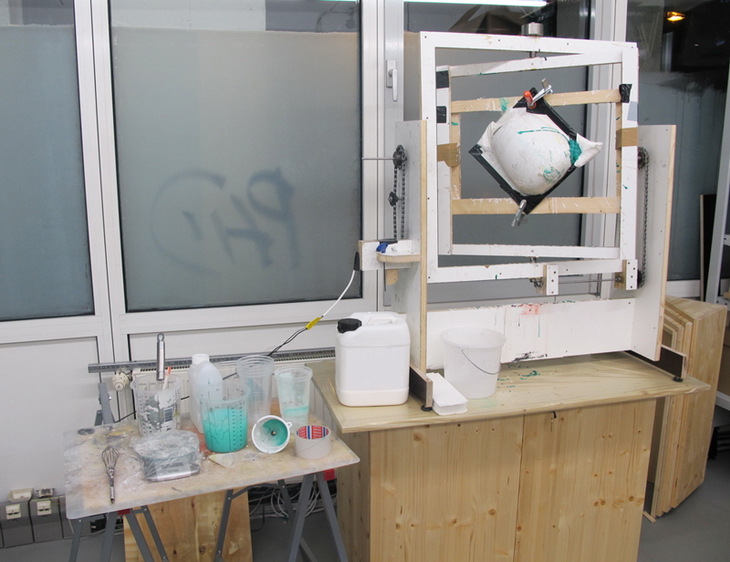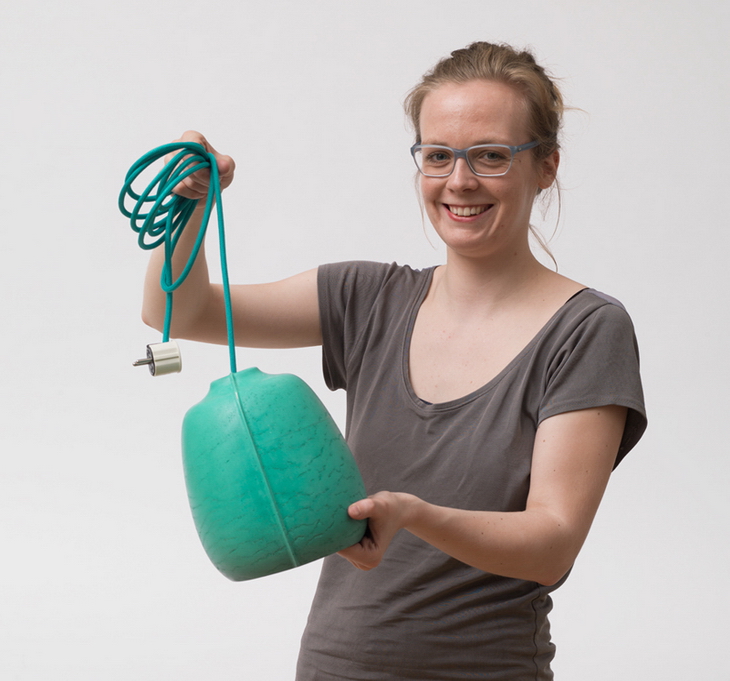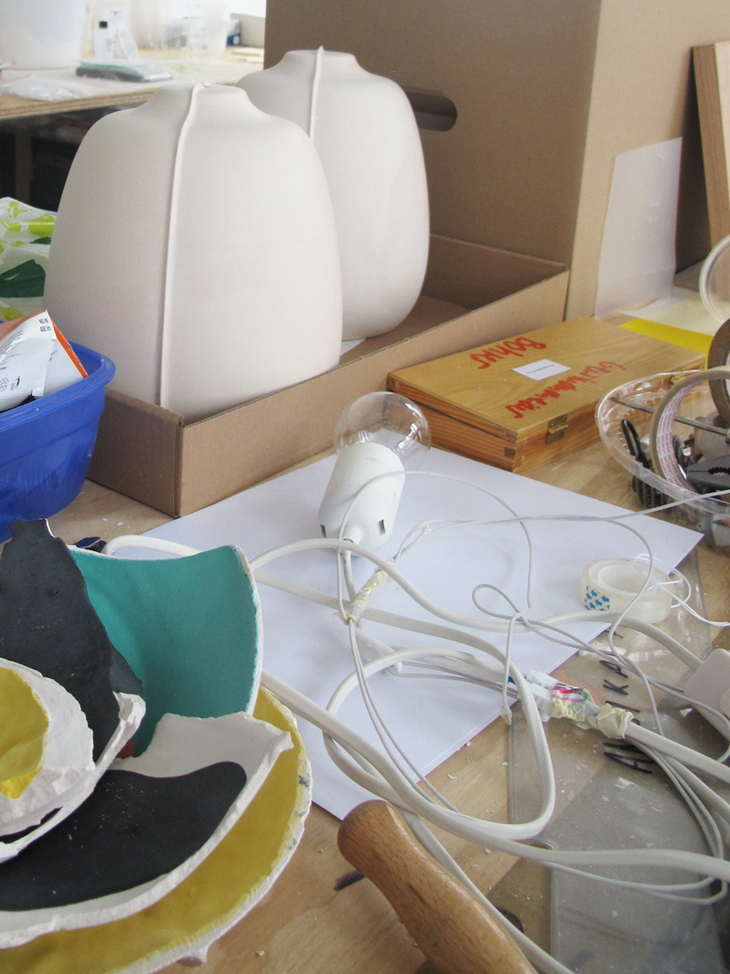 Project: SEAM roto-moulded lighting
Designed by Annika Frye
Website: www.annikafrye.de