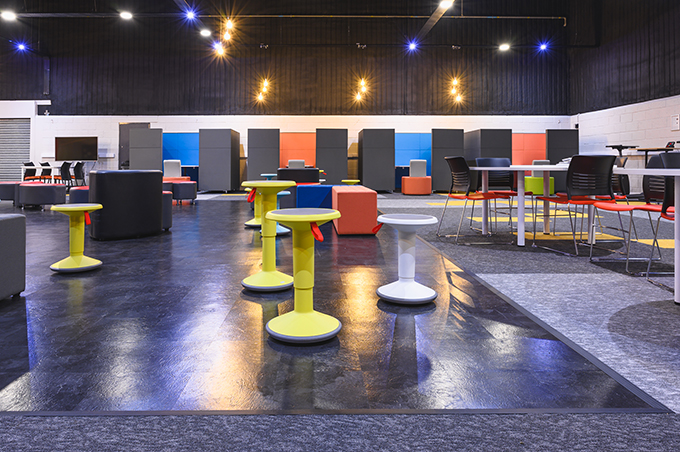 The Hartpury University old indoor sports hall has been converted into a student social study zone to encourage interaction and creativity. Interior design specialists Cobus were in charge of the challenging renovation. Take a look at the complete story after the jump.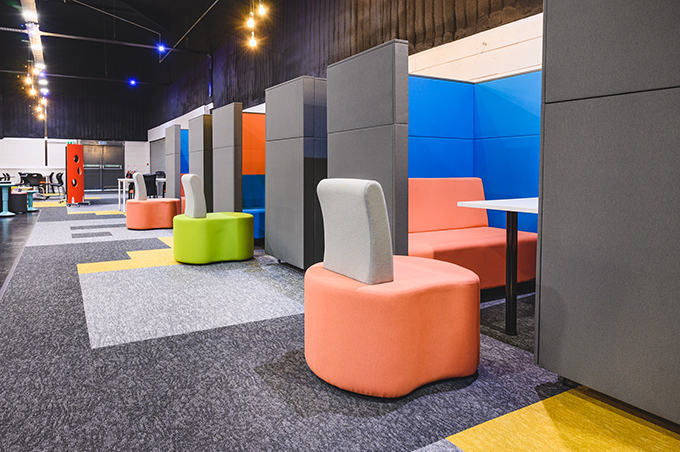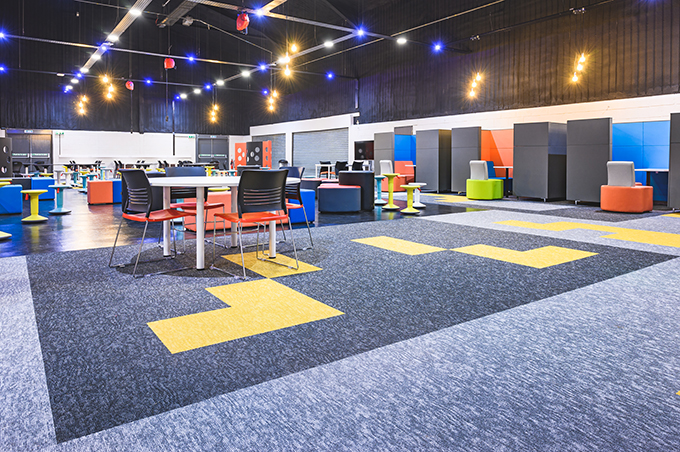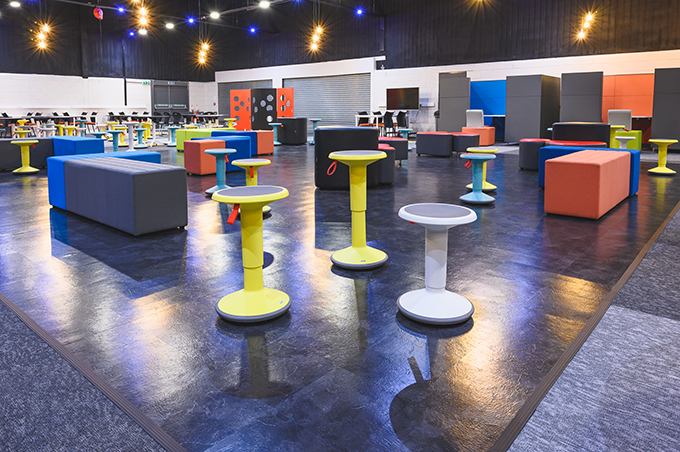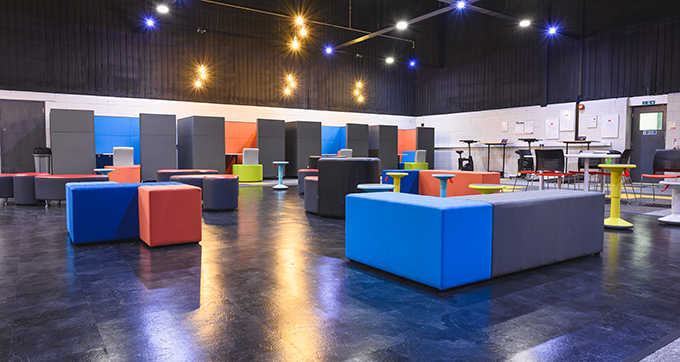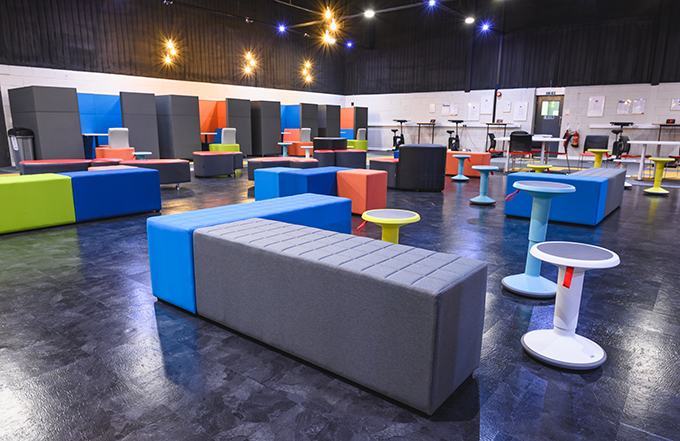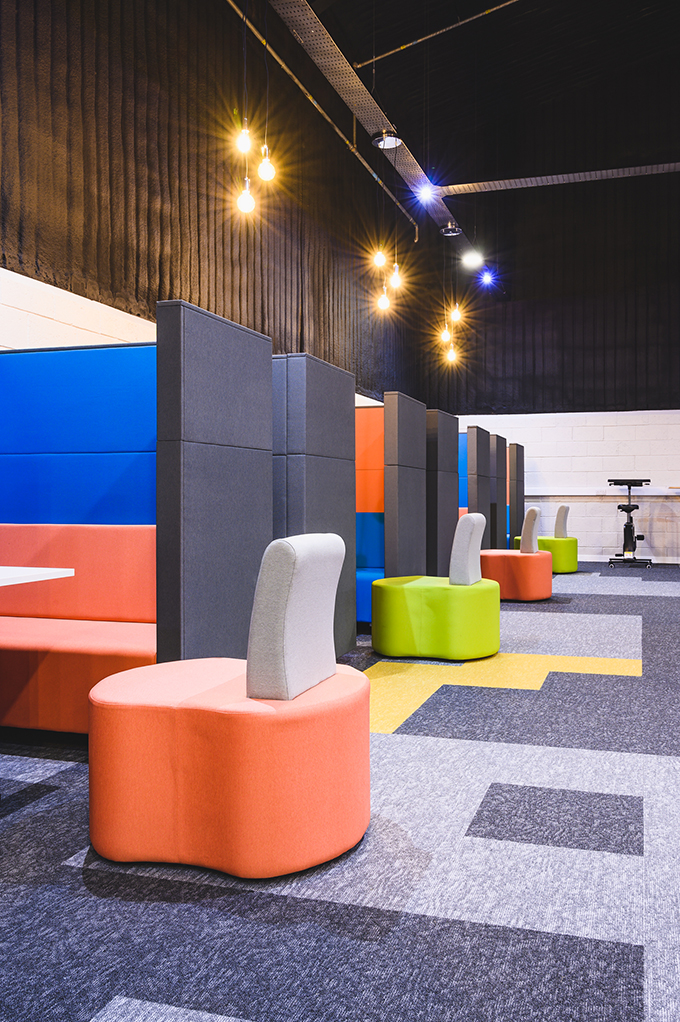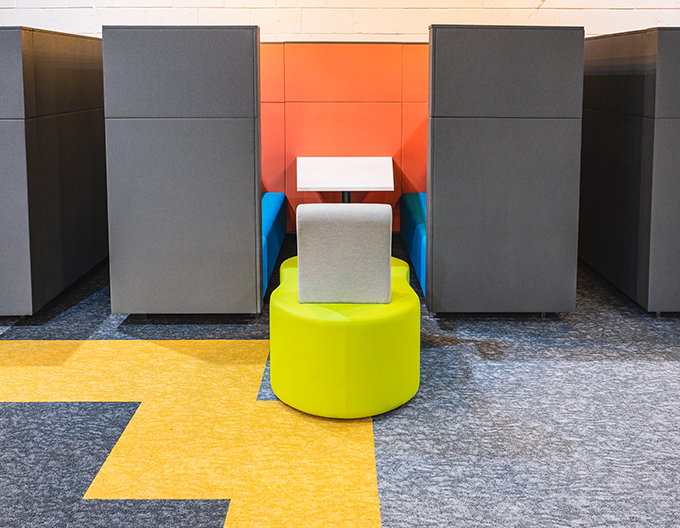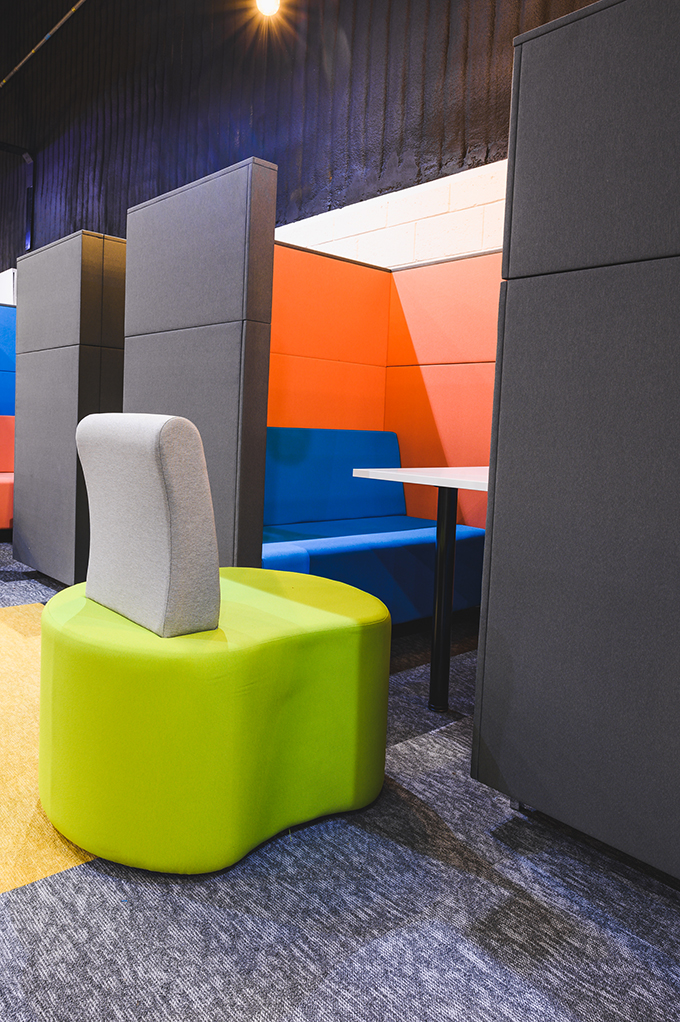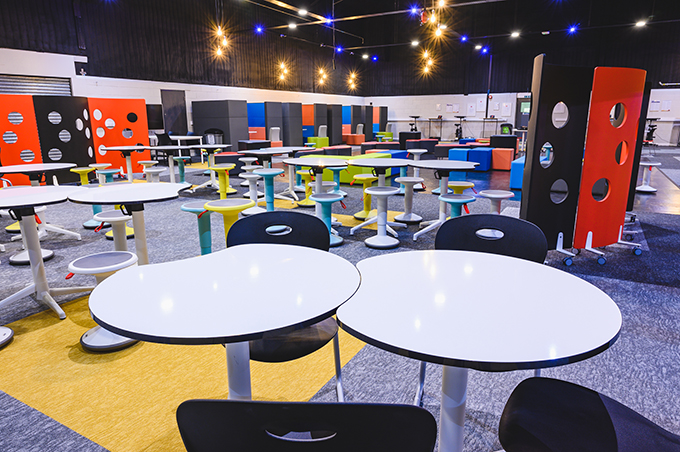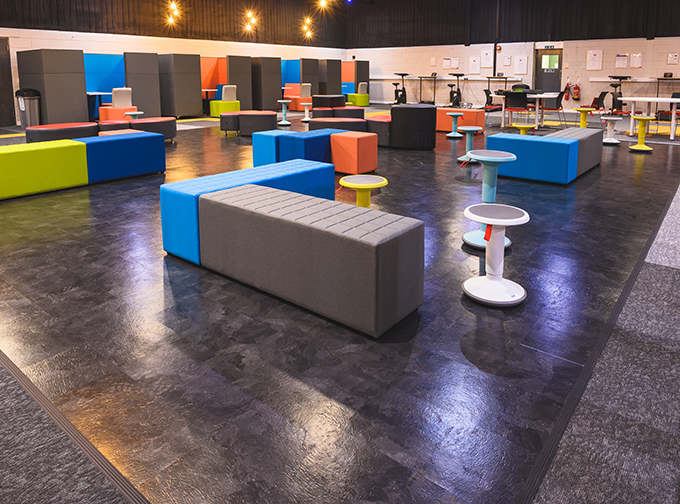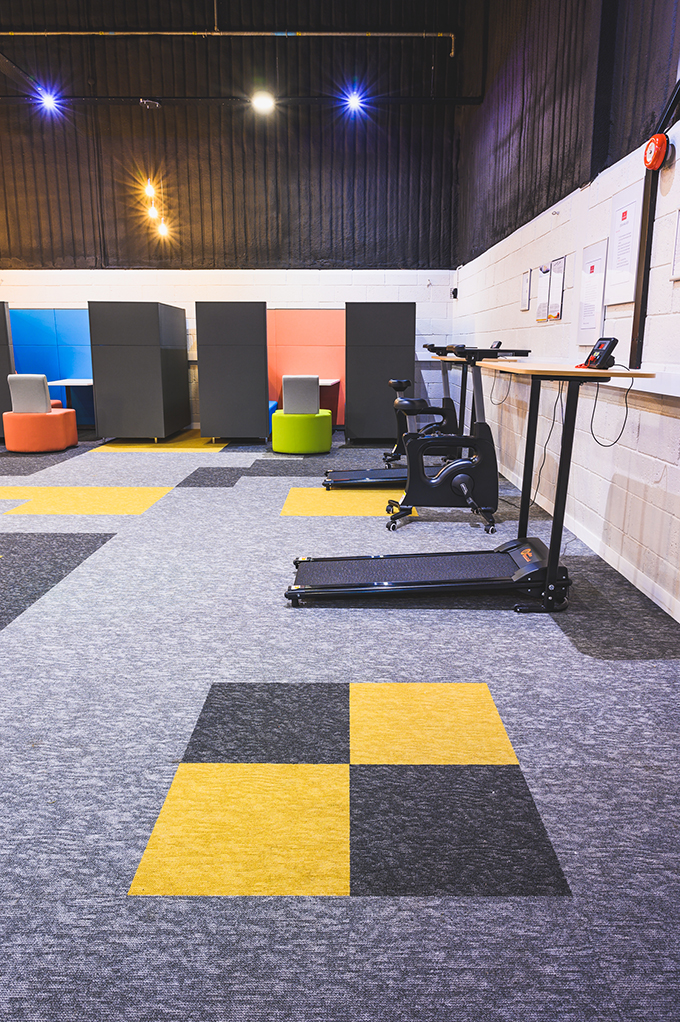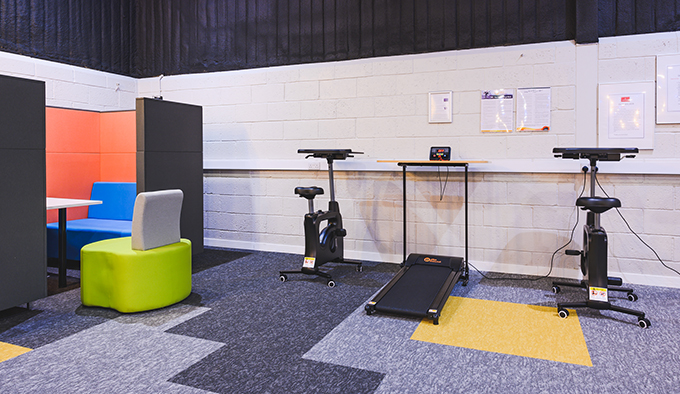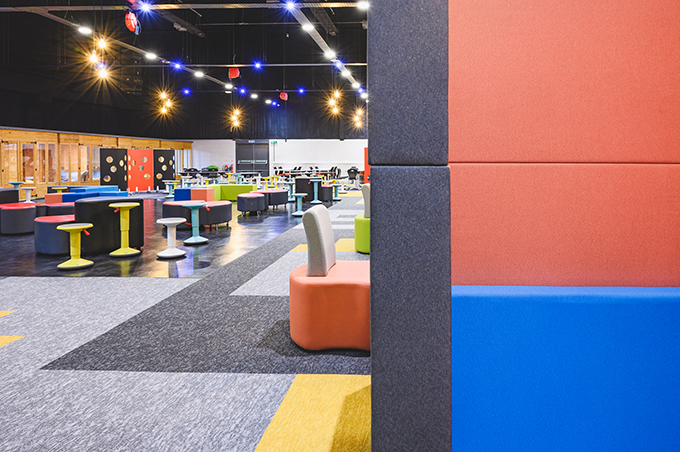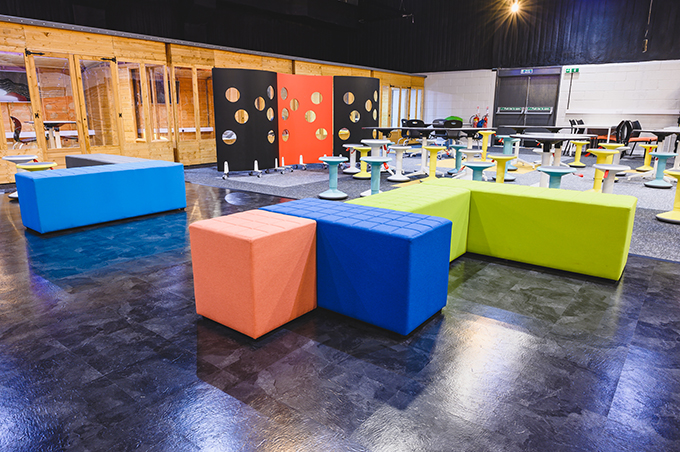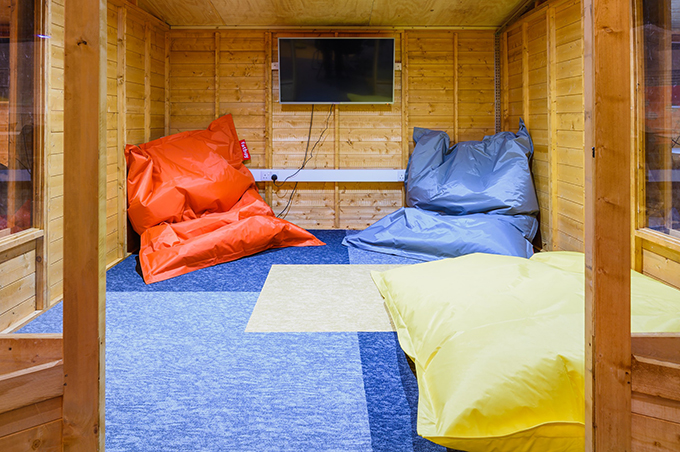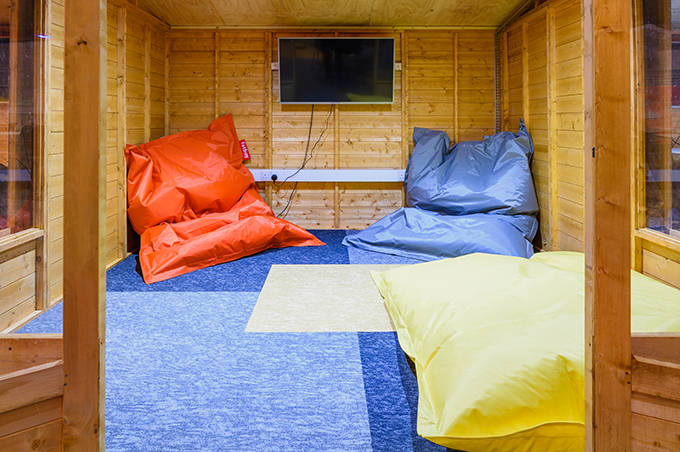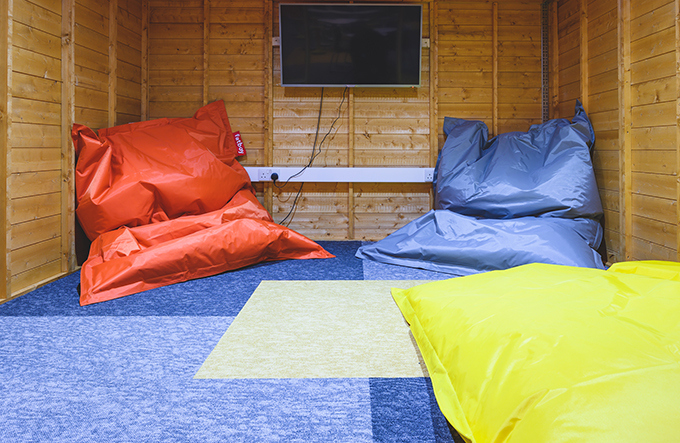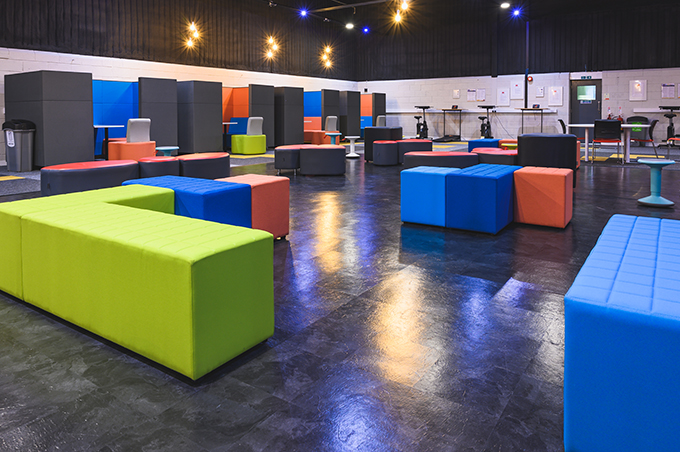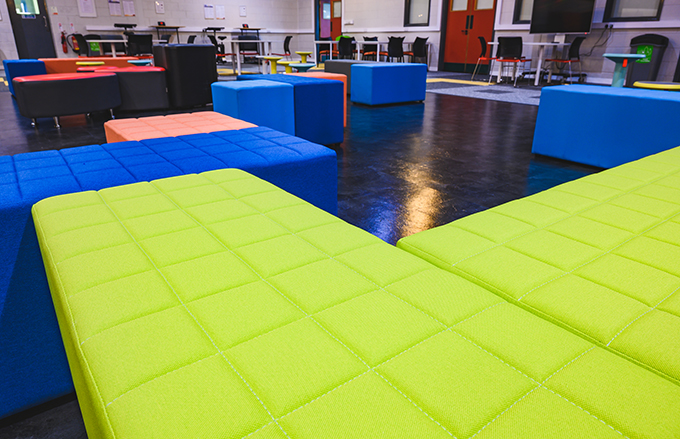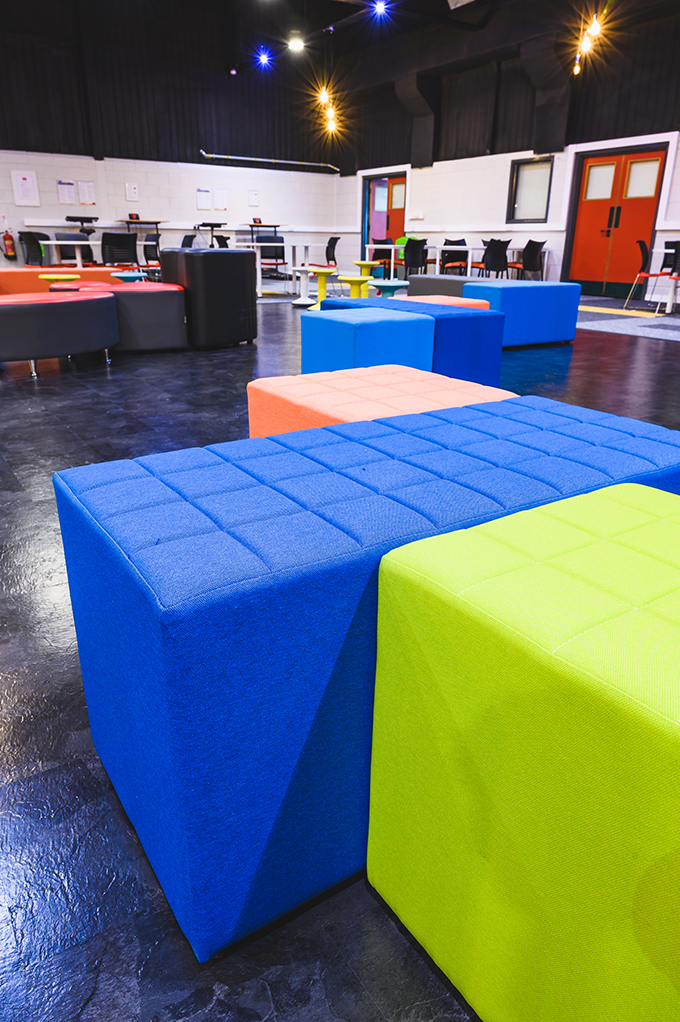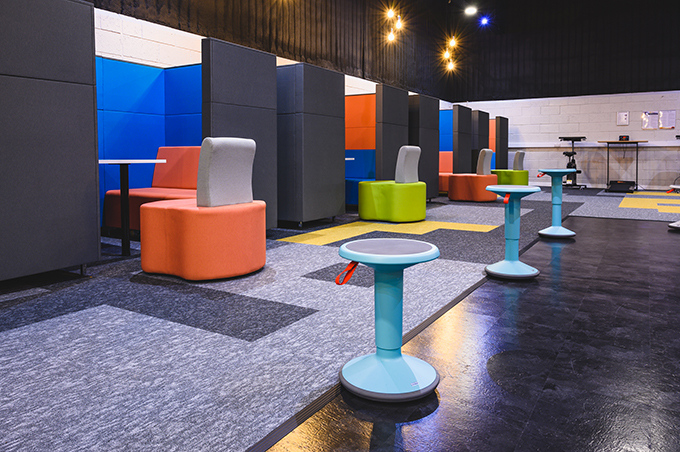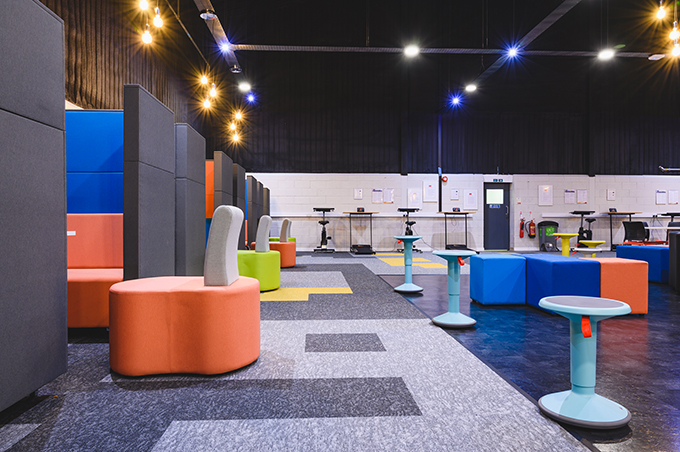 From the architects: The Gloucestershire based university and college, which specialises in agriculture, animal, equine, sports and veterinary nursing, had wanted to transform its old sports hall into a thriving collaborative environment for some time and brought in interior design specialists, Cobus, to carry out the challenging renovation.
The family-run firm, which has been installing learning spaces to suit different educational environments for over 40 years, was tasked with creating a modern, design-led area, that moved away from the traditional corporate design.
To achieve this, Cobus installed a range of colourful Fatboy beanbags, Interstuhl stools and Senator Trillipse chairs across the large area, ensuring a social atmosphere would be fostered amongst the students.
The project threw up a few challenges, however, with the team tasked at completing the audacious project in just two days with a set budget.
Lloyd Coldrick, Managing Director at Cobus, which is also based in Gloucestershire, said: "Although the staff at the college were happy with the end result, we quickly discovered they had a very tight timescale, so had to work quickly and efficiently. We continued to work closely with our suppliers in order to ensure that all the furniture was correct and fitted the space. Despite the narrow timescale, we were dedicated to sticking to our usual working method: we never go back once we've committed to a design idea".
"Overall, we particularly enjoyed working on the student study zone and are pleased that the students and staff at the university were happy with the finished result."
To find out more visit: cobus-spaces.com