Project: The Singapore University of Technology and Design
Location: Singapore
Designed by UNStudio + DP Architects
Website: www.unstudio.com
Located on a site of 76,846 m2 and close to both Changi airport – Singapore's principal airport – and the Changi Business Park, the SUTD will be Singapore's fourth and most prestigious university. The Singapore University of Technology and Design will offer four key academic pillars: Architecture and Sustainable Design (ASD), Engineering Product Development (EPD), Engineering Systems and Design (ESD) and Information Systems Technology and Design (ISTD). The SUTD will be a driver of technological innovation and economic growth, with the new campus acting as both a catalyst and a conveyor for advancement, bringing together people, ideas and innovation.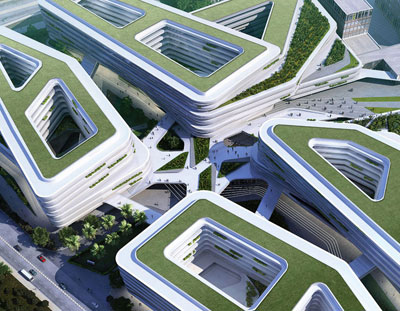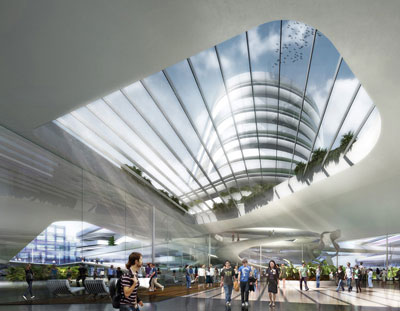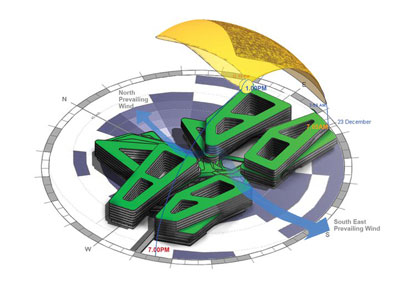 the Singapore University of Technology and Design was to create a campus that celebrates both teaching and learning in an open and transparentway. The network of horizontal, vertical and diagonal vistas within the double quadrant organisation of the campus enables professors, students and faculty members to see, meet and communicate with each other through a network of crossing points, presenting opportunities for continuous interaction and exchange."
The orientation and organisation of the campus is designed through two main axes; the living and learning spines which overlap to create a central point, binding together all corners of the SUTD. These thoroughfares create a 24/7 campus of seamless connectivity, enhancing direct interaction through both proximity and transparency.