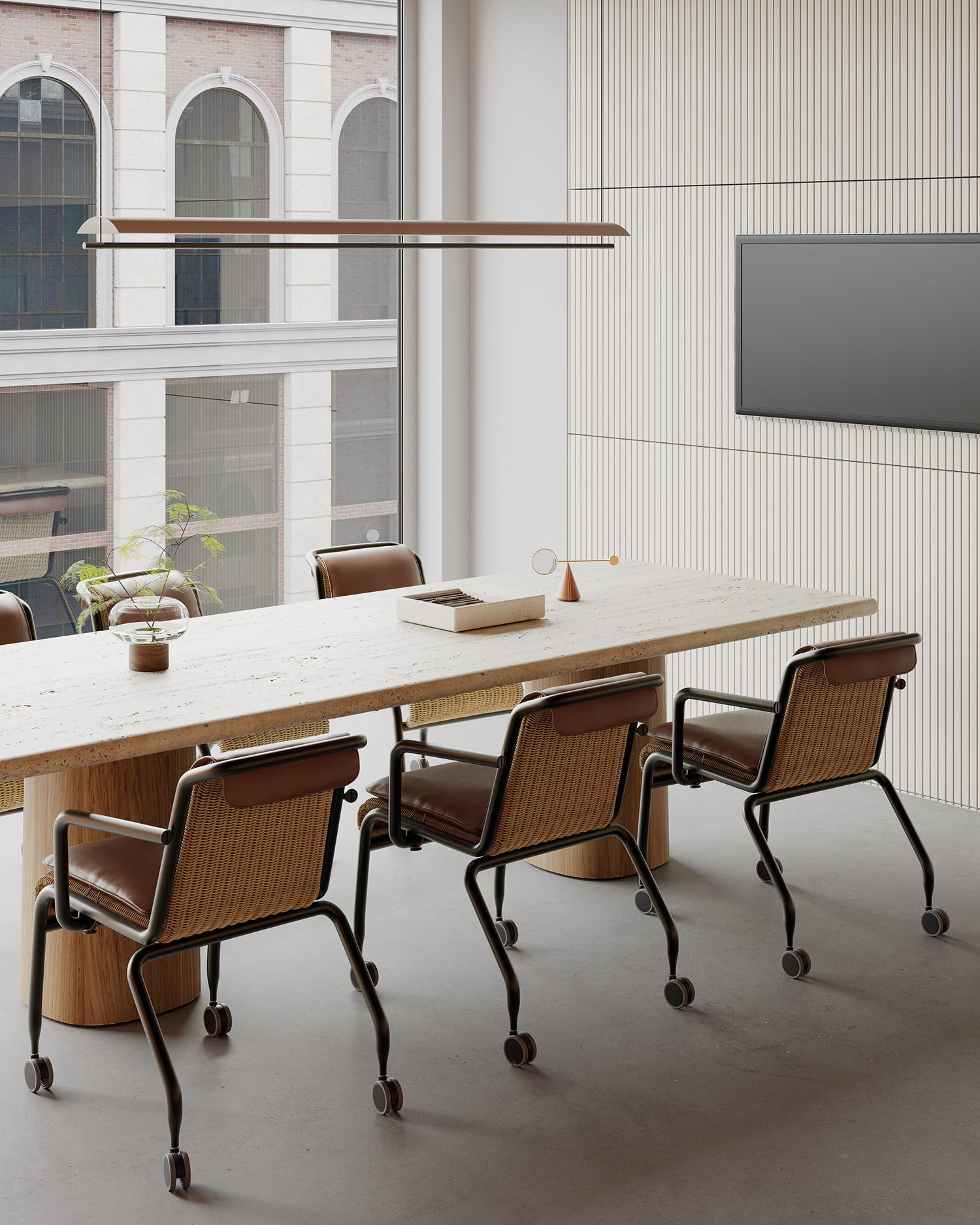 The Eolias furniture line was developed by Kettal with the intention of producing multifunctional products that may be used successfully in either an indoor or an outdoor setting. Due to the utilization of both natural and manufactured materials, the emphasis is placed on ecological compatibility along the use of aluminium and wicker.
The Aeolian archipelago, which is found in the Tyrrhenian Sea, is the inspiration for the name of this collection. The collection, much like the archipelago, derives from a single point of origin, but it is composed of numerous variants that each have their own distinct personality and appearance.
The entire collection is distinguished by the fact that it is constructed with a tubular aluminium structure, which may have "buckets" added to it that are made of a variety of materials. This is the defining feature of the collection.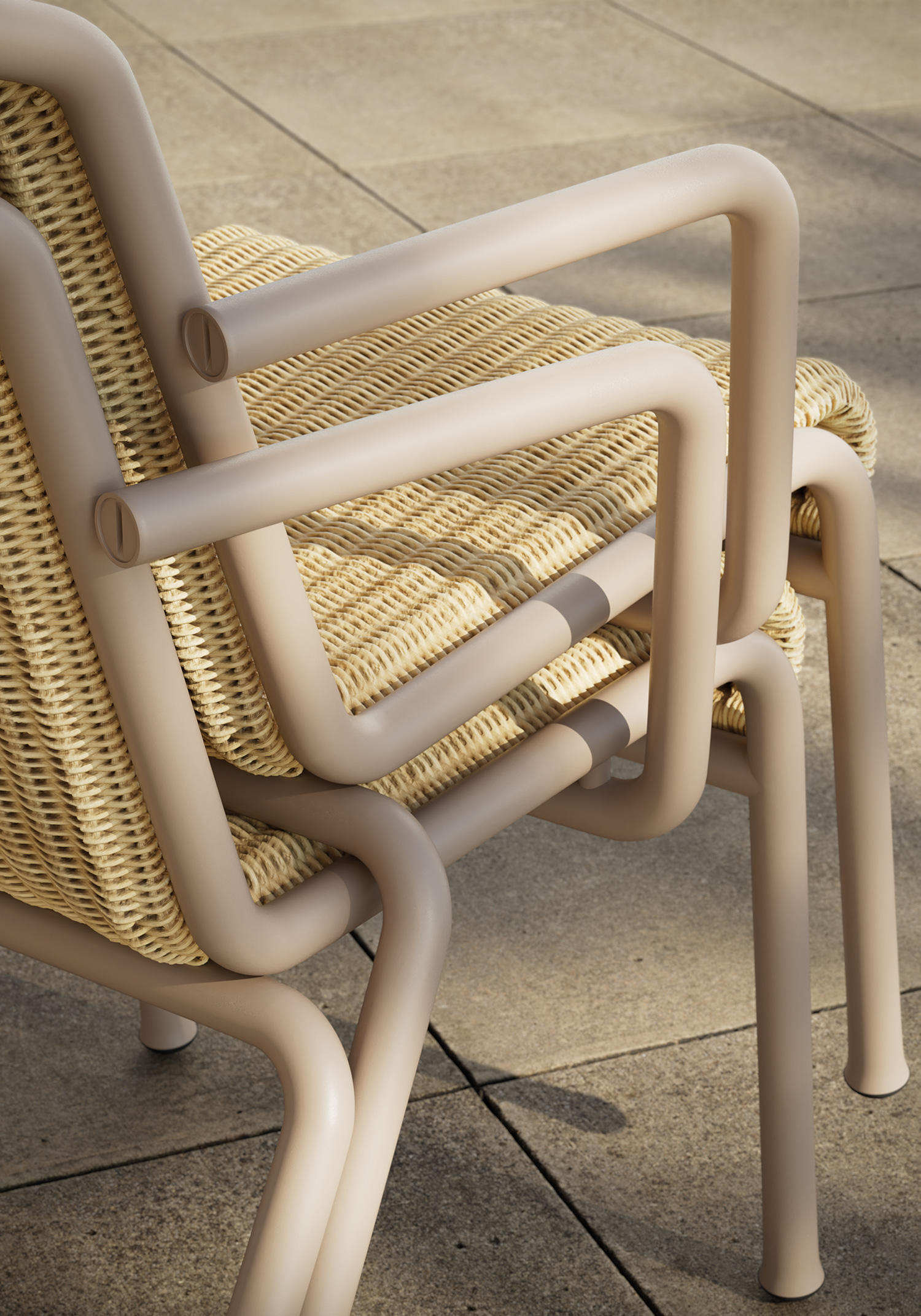 These variants take on the names of the individual islands in accordance with their characteristics, as follows: The name of the collapsible table is the Eolias Lipari. Because Lipari is the largest of the Aeolian Islands, the 2.9-m and 2.2-m folding tables receive their names from this island.
Eolias Salina is the name given to the variation that has outdoor wicker. Salina is considered to be the most important island in the archipelago due to its location, and this particular version serves as the collection's pivot point.
Eolias Panarea is the name given to the version of the product that features outside rattan. Panarea is the most popular island and draws the most visitors throughout the summer months despite being the smallest. Hence the name of the version that is played the most outside. The outdoor collection features teak tables, armchairs that can be stacked, a club armchair and lounge club armchair crafted from outdoor wicker, as well as an outdoor rattan dining armchair. The indoor variant comes with all of the aforementioned components, in addition to a wheeled armchair and a club armchair.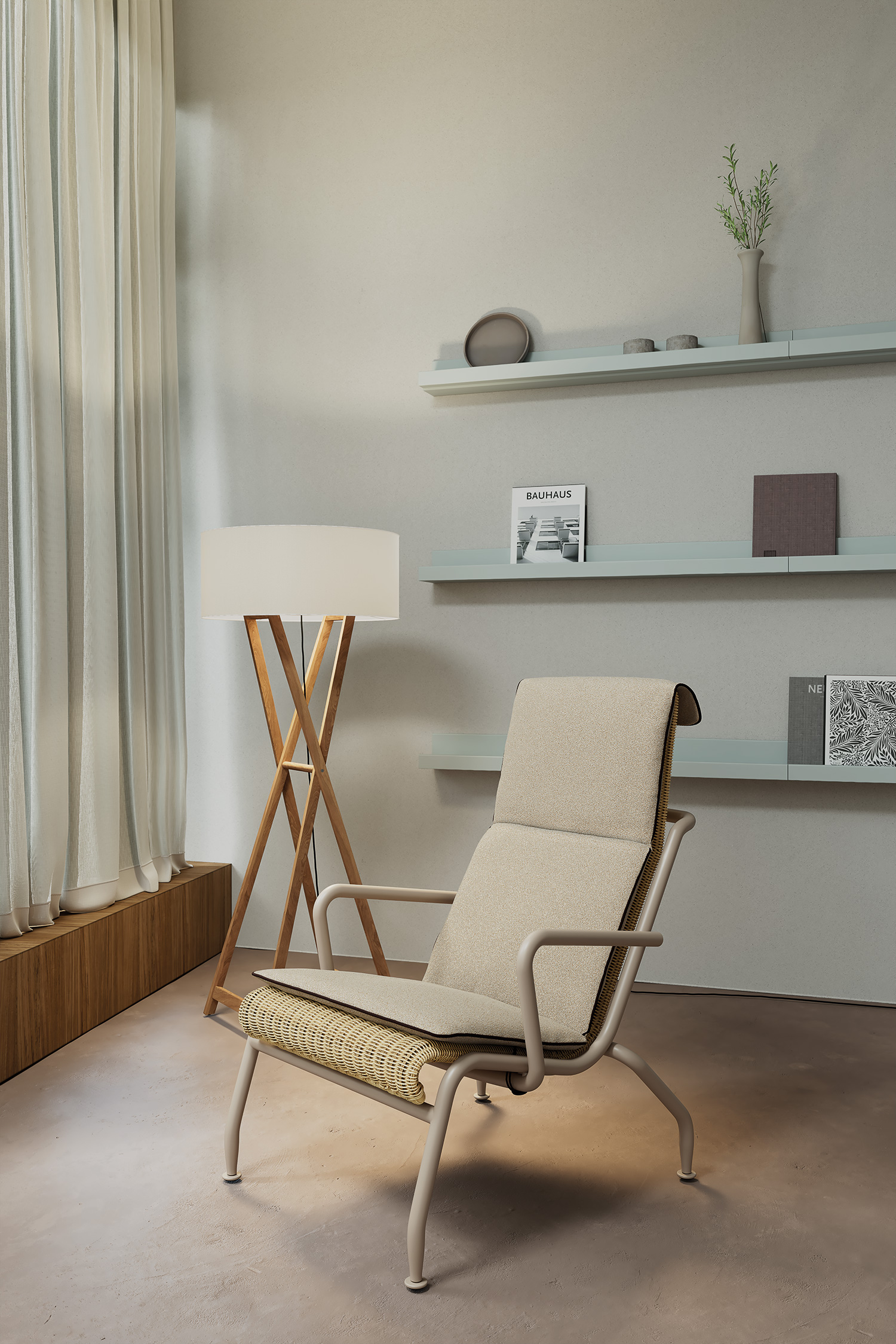 It comes with a dining chair, a seat, and cushions for both the seat and the backrest, in addition to seat and backrest cushions for the other variants.
In the year 1950, Antonio Citterio was born in the city of Meda, which is located in Italy. After graduating with a degree in architecture from the Polytechnic University of Milan in 1975, he started his own architecture practice the following year, in 1972. Between the years 1987 and 1996, he worked closely with Terry Dawn on the design of a large number of buildings located all around Europe and Japan. Citterio and Patricia Viel established their multidisciplinary studio in the year 2000. The studio specializes in architecture, interior design, and graphic design. The office is active on a global scale and develops intricate long-term projects in collaboration with a skilled network of professional consultants. The architecture practice is currently known as 'Antonio Citterio Patricia Viel'.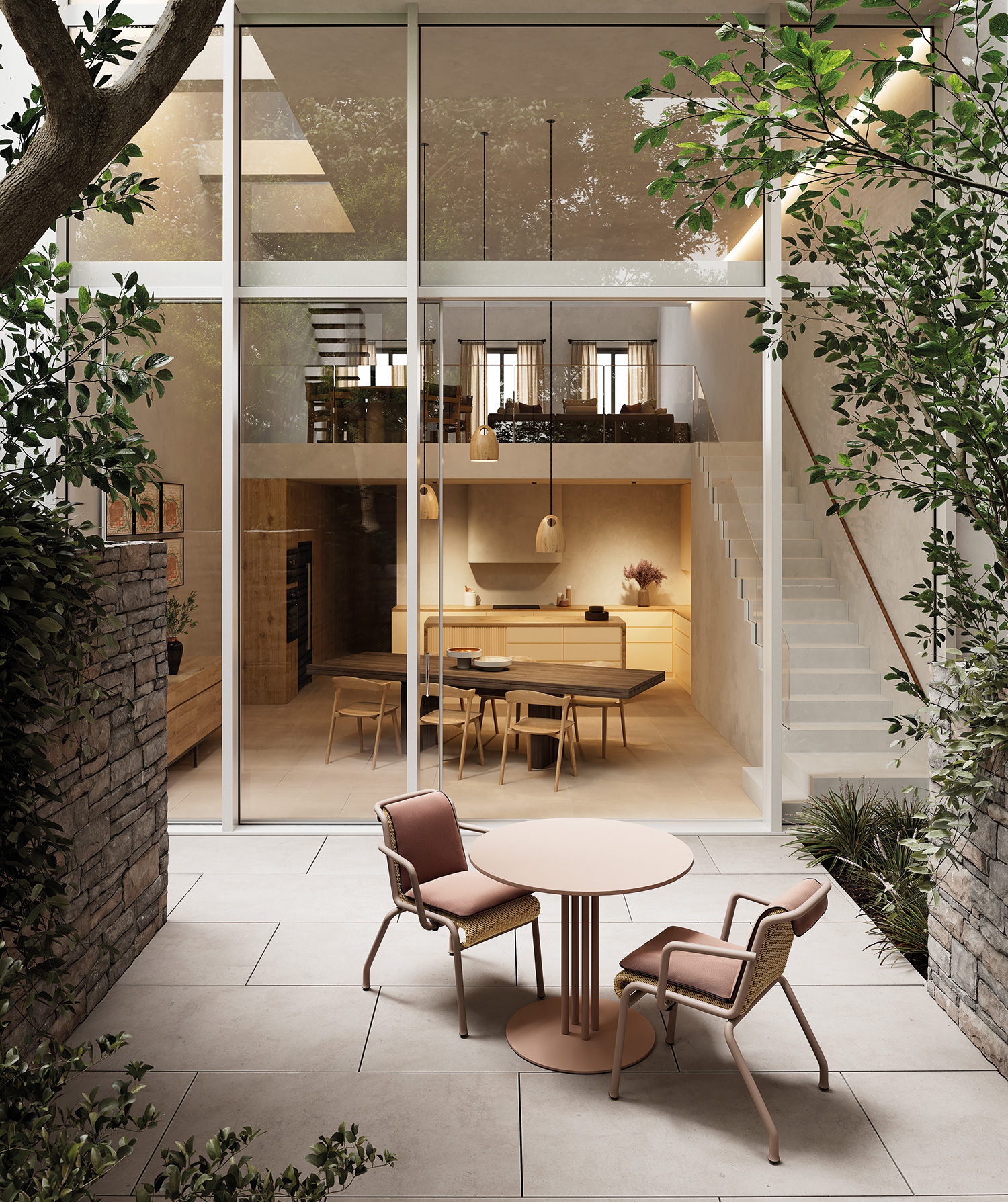 Antonio Citterio works in the field of industrial design with a number of different firms in addition to his work with Kettal. Some of these furniture companies include Vitra, Ansorg, Arclinea, Axor / Hansgrohe, B&B Italia, Flexform, Flos, Hermès, Iittala, Kartell, Maxalto, Sanitec (Geberit Group), and Technogym. He has been honoured with a great number of accolades throughout his career, including the Compasso d'Oro in 1987 and 1995. Between the years 2006 and 2016, Citterio was an instructor in the department of architecture at the Università della Svizzera Italiana in Mendrisio. In 2008, the Royal Society for the Encouragement of Arts, Manufactures, and Commerce, which is based in London, bestowed upon him the title of "Royal Designer for Industry."
Discover more of the latest Kettal collection presented at Salone del Mobile 2023 – more in ARCHISCENE magazine's gallery: