Specht Architects designed Indeed.com's fifth Austin office. The recently completed 11-story, 309,000-square-foot building has office space to accommodate 1,700-plus employees. The architects designed a space that provides a home away from home reflecting the comforts and amenities of a resort rather than a traditional tech office. The design and worldwide connectivity of all the spaces is carried through with distinct visual guidelines and areas including a main street, dining hall, town hall, barista station, and break out and recreation areas. Take a look at the complete story after the jump.
From the architects: Austin based Specht Architects partnered with STG Design and Novo Construction, designs Indeed.com's new Austin HQ. "Indeed's newest Austin hub expresses a new visual identity for the company – one centered around an honest expression of the company's values, while also incorporating signature elements that are to be deployed throughout Indeed's other worldwide offices," says Scott Specht, founder Specht Architects. " It is modern, minimal, and simple, yet infused with warm materials and spaces for a multitude of ways of working and recharging."
The double-height entry area introduces us to the materials and concepts that are used throughout the office. It is a light-filled, concrete-floored space that is anchored by a wood reception desk. The material of the desk wraps up, across the ceiling, and returns to the ground as a grand stair that leads up to a lounge above. In the center of this folding, continuous wood plane is a "video cube" that displays the company's signature graphics.
Above the reception area is a barista and coffee lounge with a large luminous ceiling that brings light deeper into the building. At the center of the 11-story office is a dramatic central atrium. It connects the floors with a pair of grand stairs that allow all Indeed personnel to move freely throughout the building. This was a technical feat to build within the shell of an existing structure, but it highlights Indeed's dedication to the idea of a free flow of ideas and culture between all parts of the company.
The office also features a large multi-story dining hall with full commercial kitchen, game rooms, a gym, wellness spaces, and many other amenities that improve the work and life experience of all. A palette of materials: concrete, wood, glass, and touches of Indeed's signature blue and orange brand colors bring it all together into a space that doesn't rely on trendy forms or gimmicks, but simply represents the dynamic yet timeless ideas of a people-oriented company that is driven by the latest technology.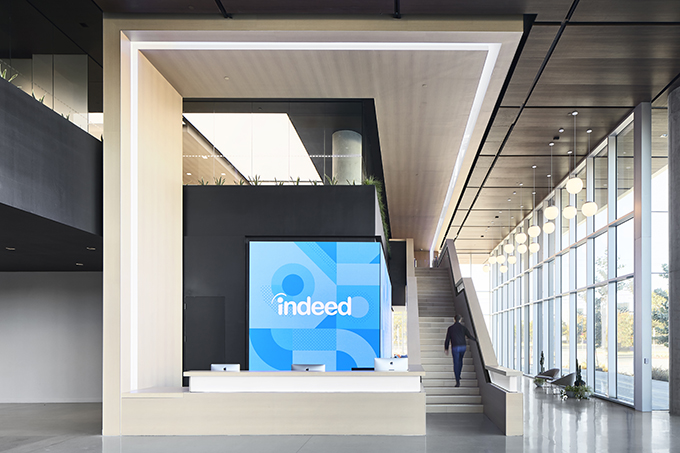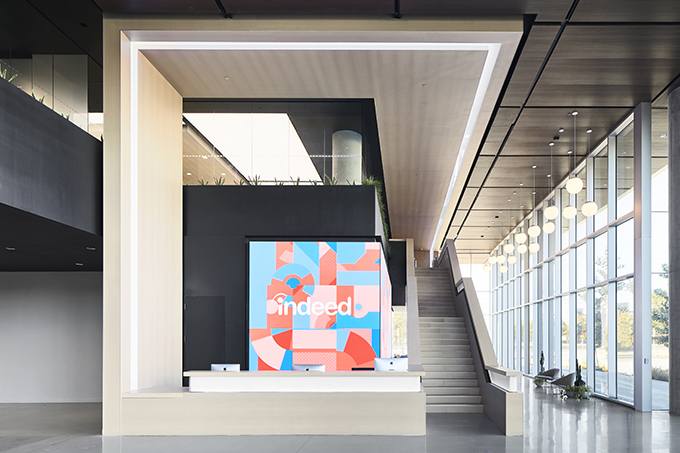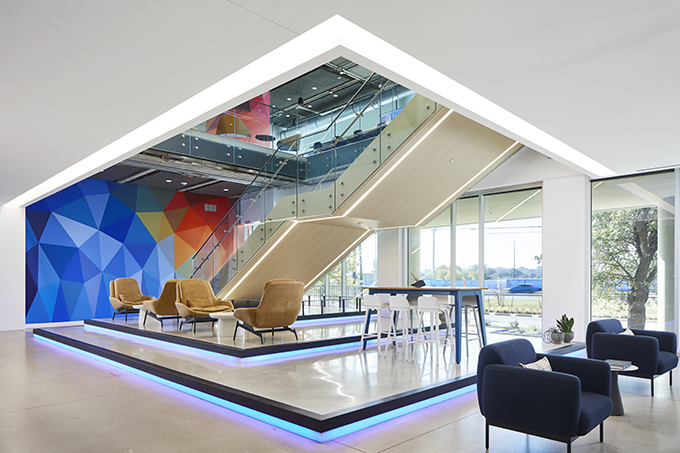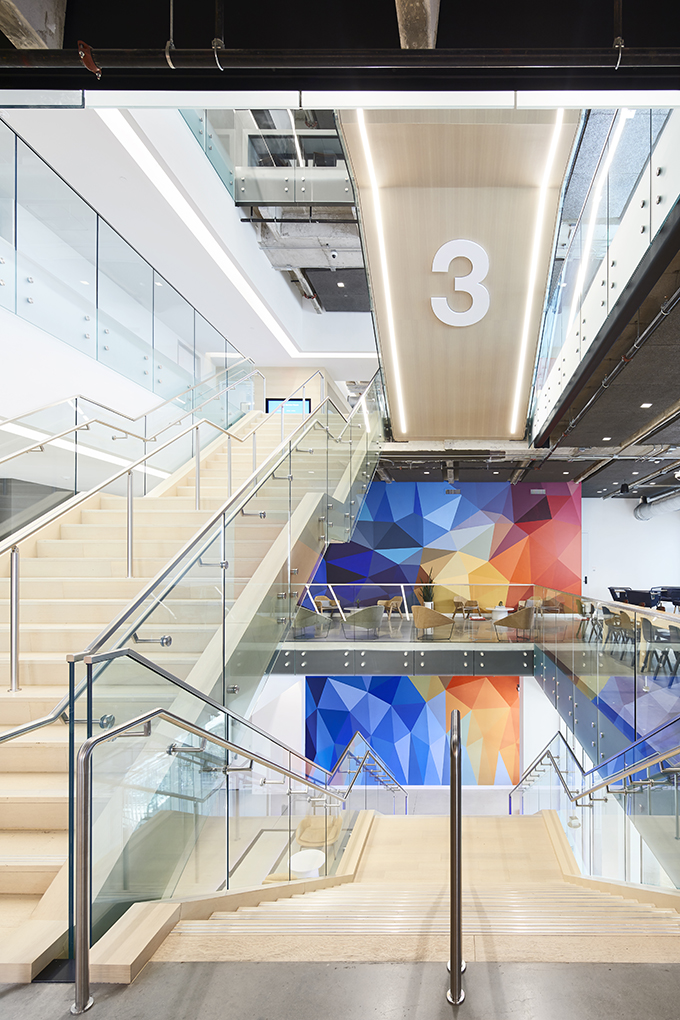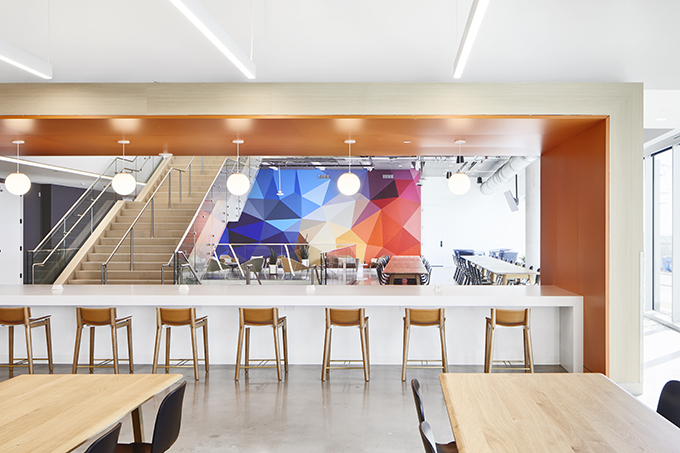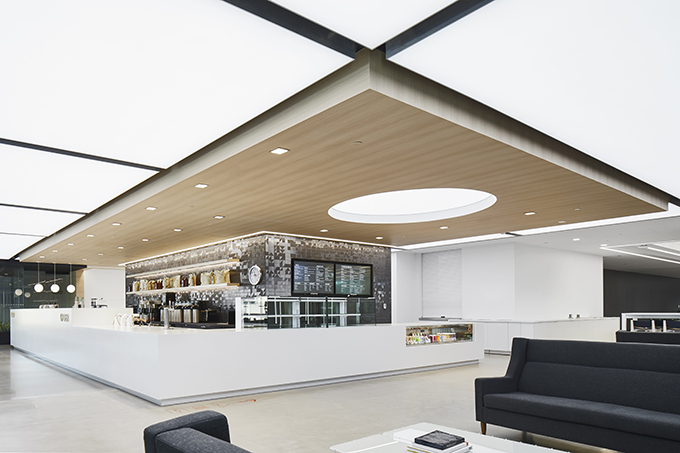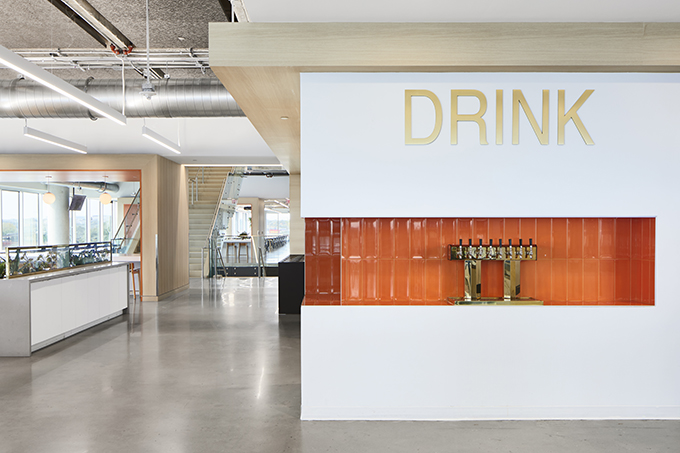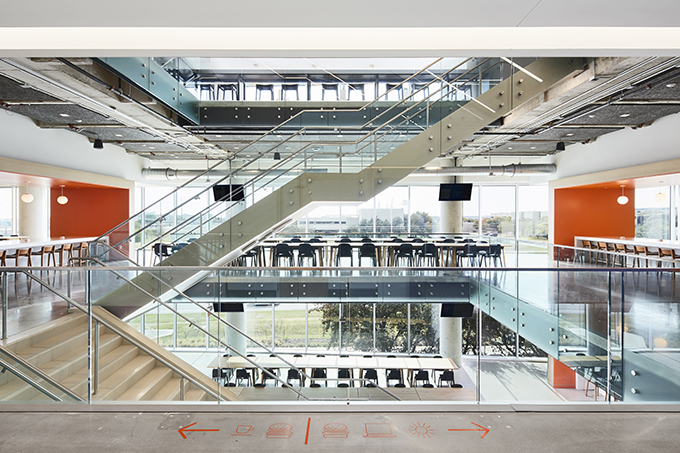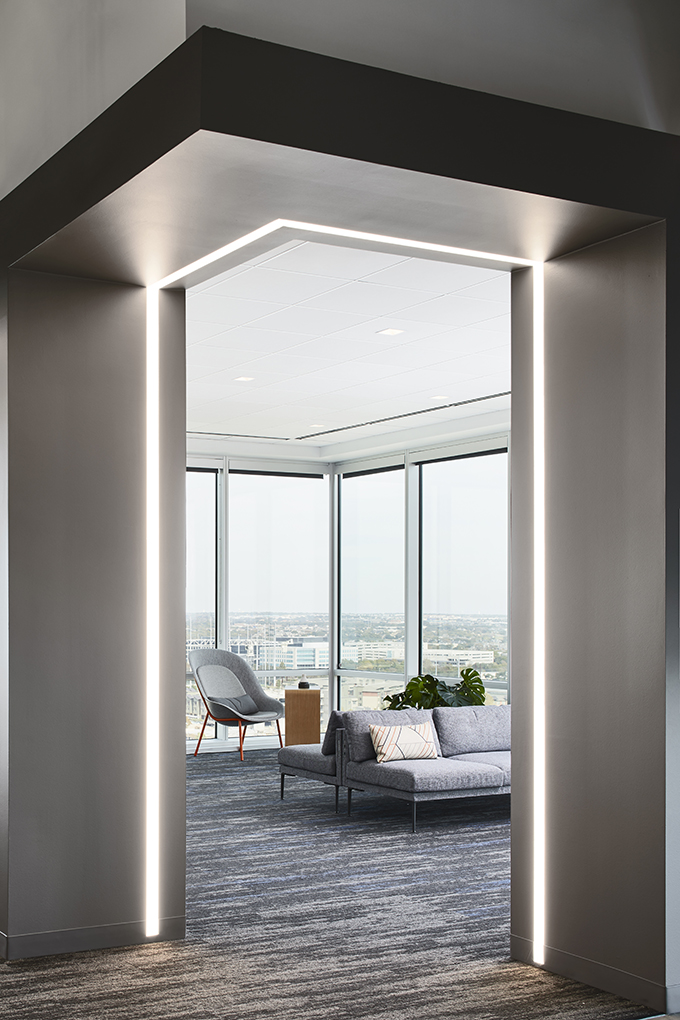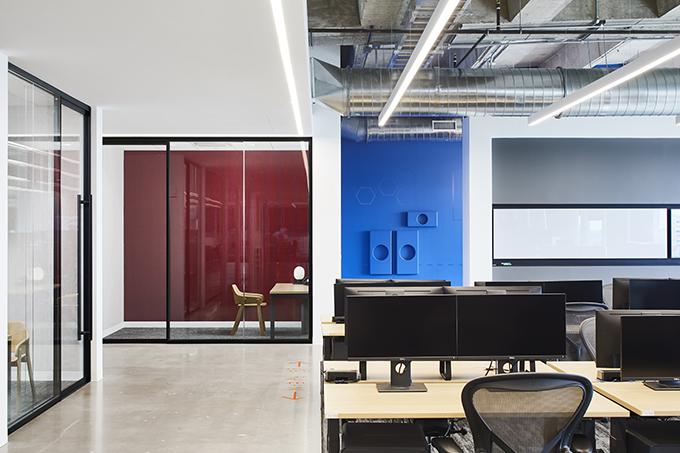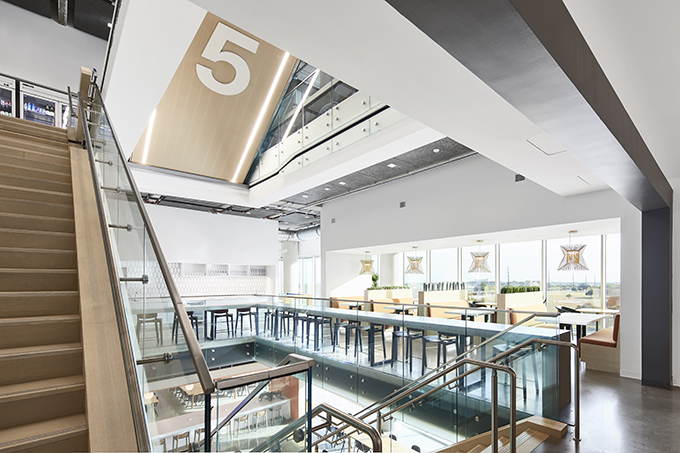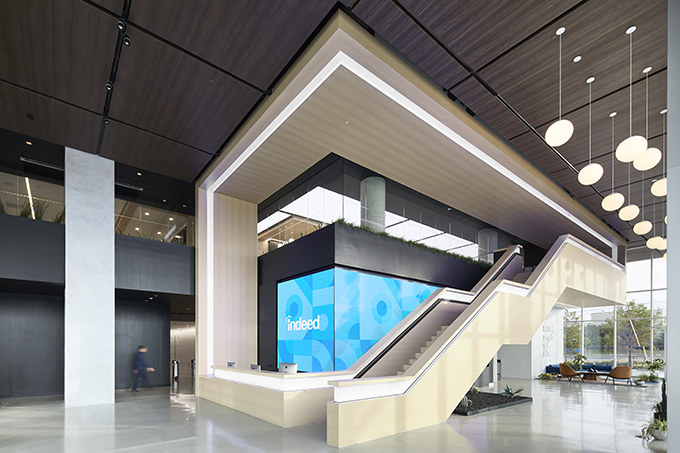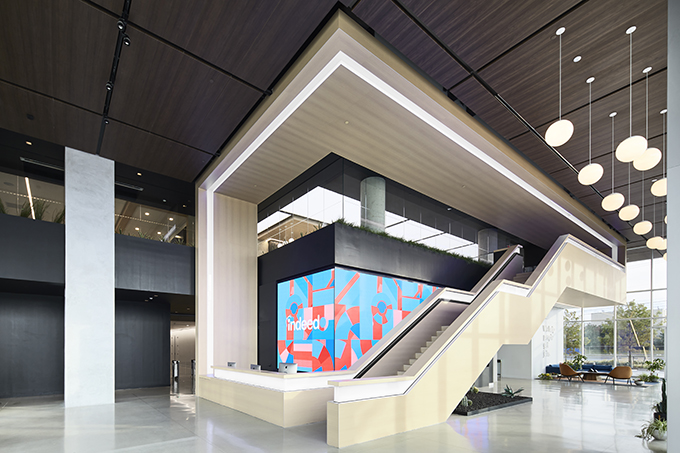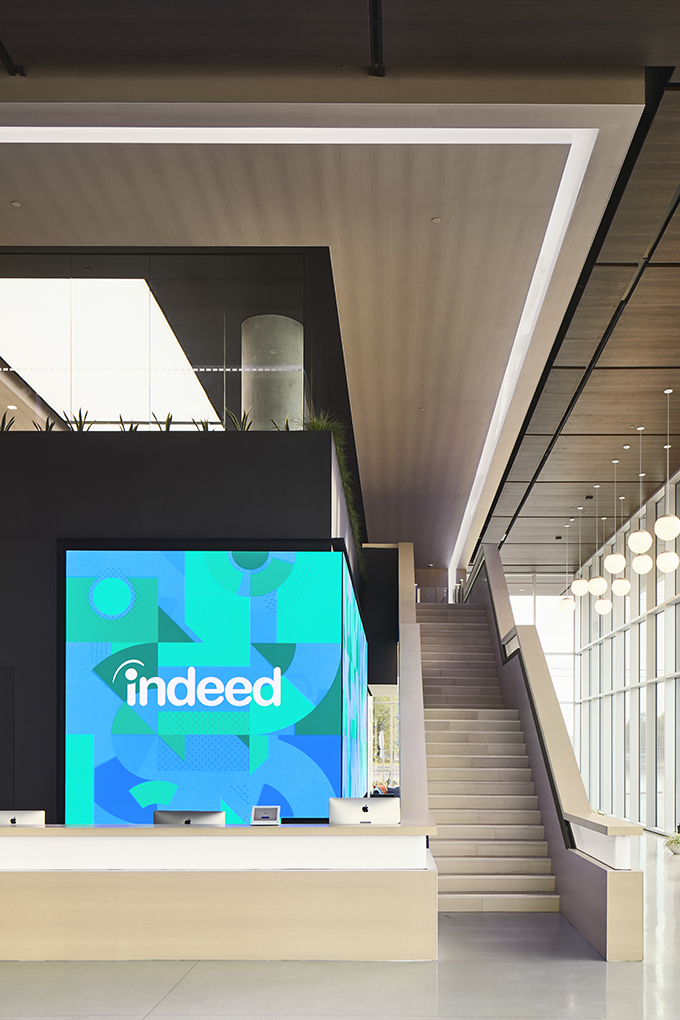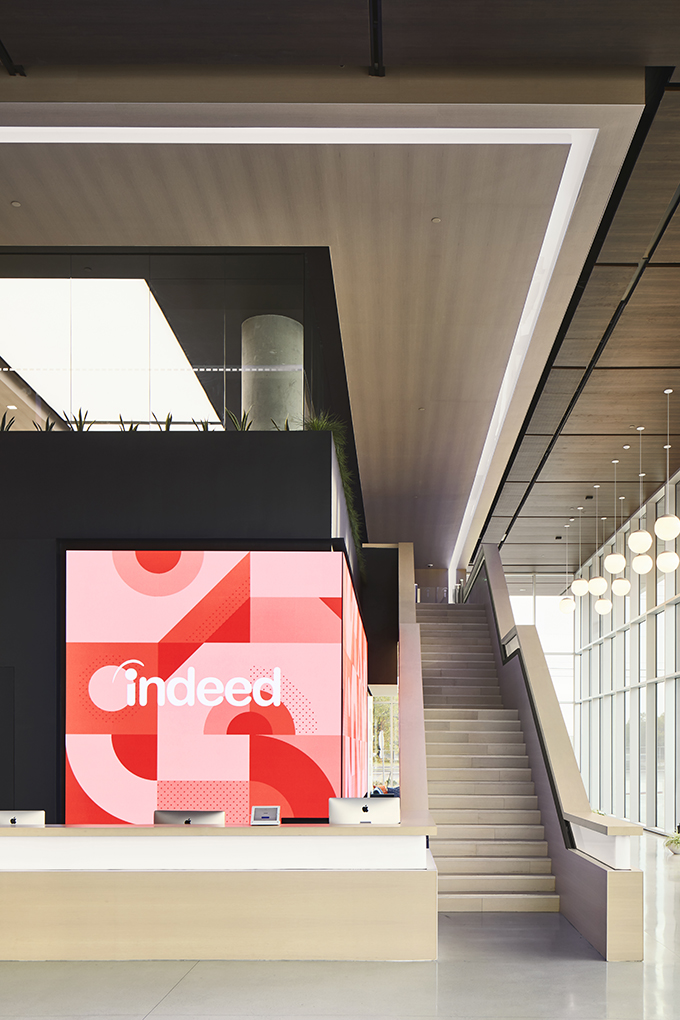 Architects: Specht Architects and STG Design
Contractor: Novo Construction
Size: 309,000 sf.
Photos: Andrea Calo
Find more projects by Specht Architects: spechtarchitects.com